It's time to rise up and answer the Call of Duty, again. This time it's going to bring you further and deeper, into the outer space and beyond! Yes, Infinite Warfare was heavily criticized for being too futuristic when its first trailer was revealed. It, as the first title by Infinity Ward since 2013's Ghosts, did draw a lot of attention since released on November 4th. So let's forget about the trailer, and follow AORUS into this thirteenth installment in the classic FPS warfare game series, to find the source of infinite graphics performance.
Requirement Comparison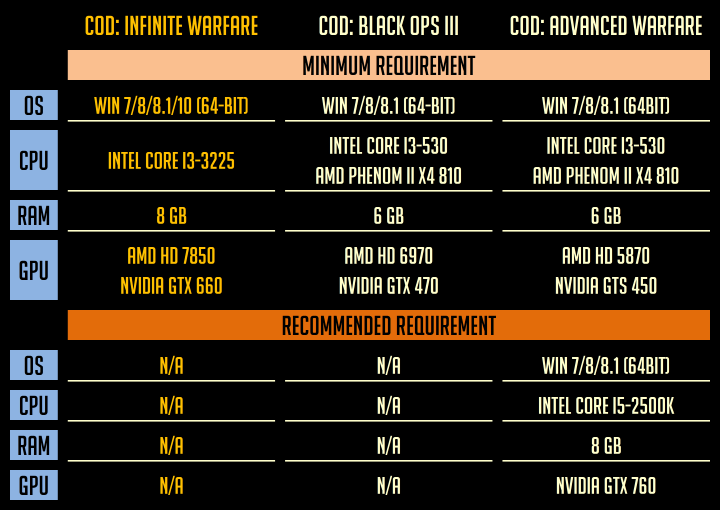 In the beginning, let's check the requirements listed by the developer. We here line up the other two recent titles with Infinite Warfare to match the three-year development cycle for the series. Obviously, even the minimum requirement of GPU has been trending up just in three years. Considering all these titles were built by different iterations of the same engine, the requirements listed can be somewhat referable.
System Configuration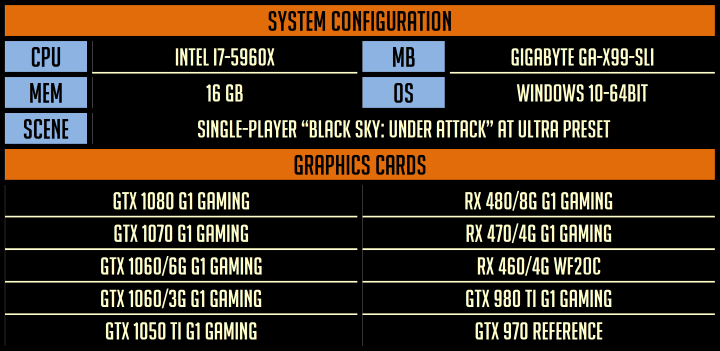 Ultra Settings@1080p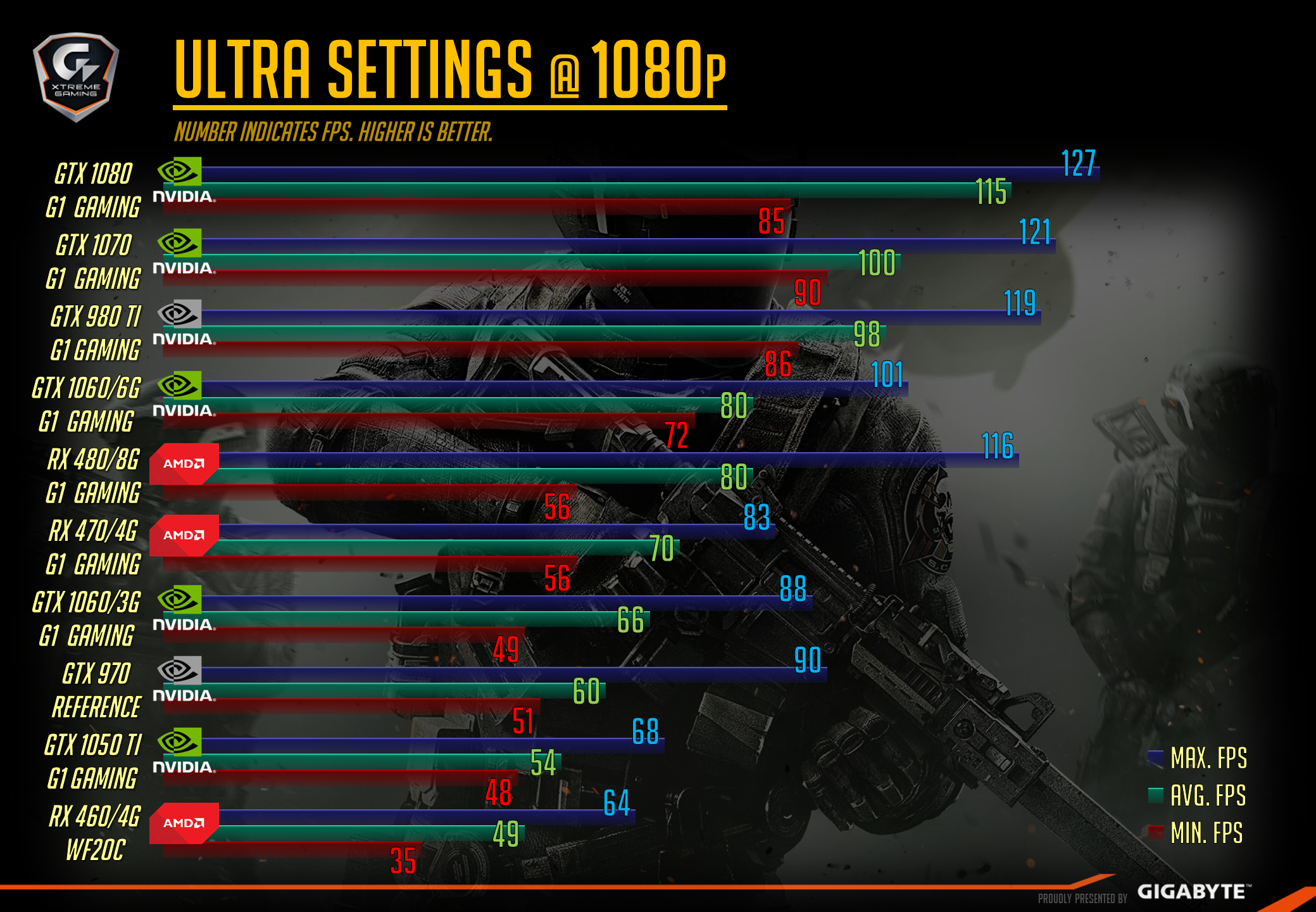 Firstly, we look into the performance at 1080p. In general, Infinite Warfare is quite well-optimized that even RX 460/4G can reach 49 FPS in average. Yet the minimal FPS is somehow uncoordinated. Therefore a GTX 1060/6G might be the ideal threshold for 1080p with the most stable performance. Notice that this test was run in single-player campaign, so a proper overflow can be useful in multiplayer modes.
Ultra Settings@1440p, 4K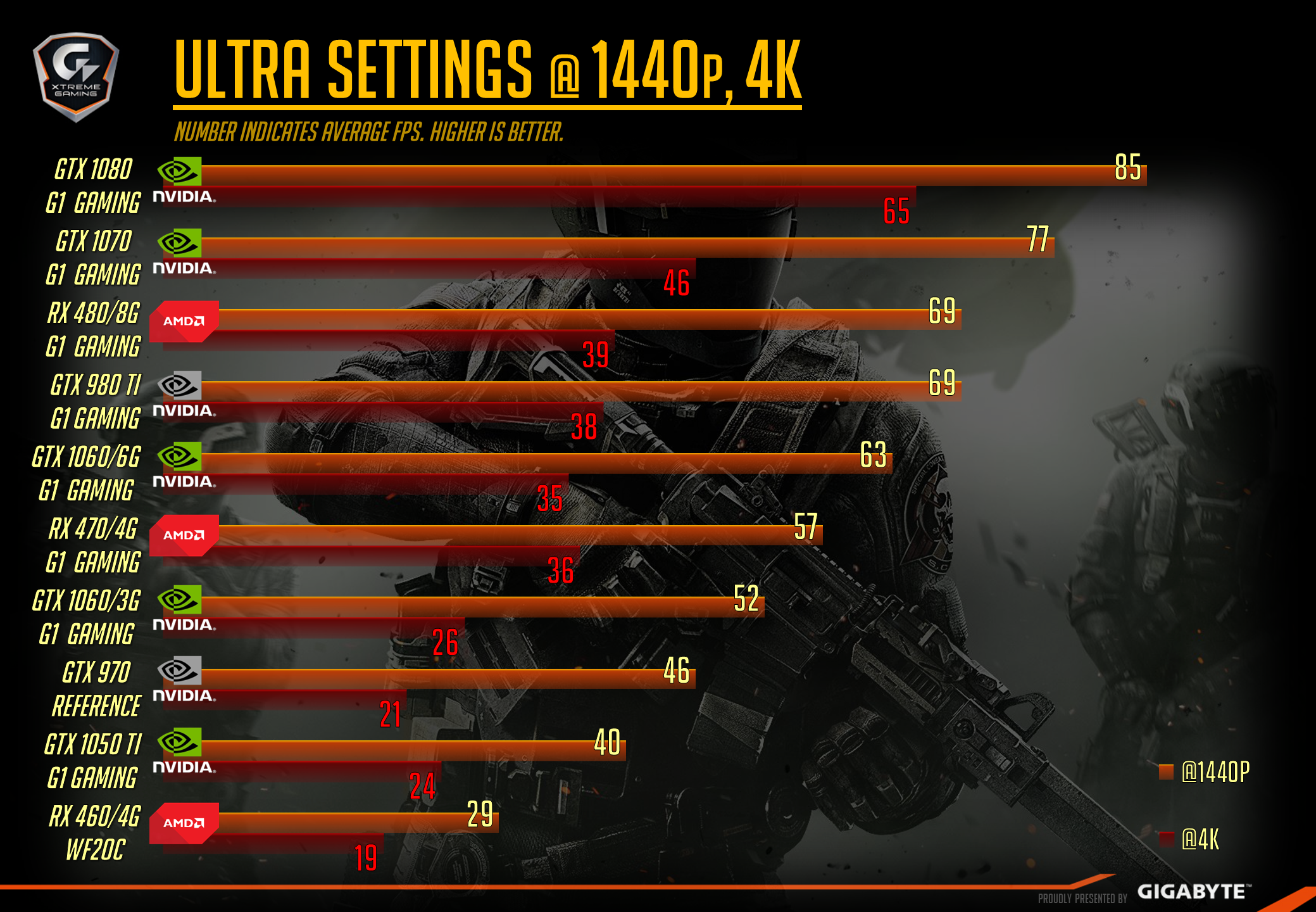 Next, we move on to higher resolutions. GTX 1060/6G still did a fair job at 1440p, achieving 63 FPS in average. Surprisingly, RX 480/8G outperformed GTX 1060/6G and even GTX 980 Ti both at 1440p and 4K resolution, which might be resulted from the size of VRAM. And yet again, the dominating GTX 1080 was the only card that reached 60 FPS. Since Infinite Warfare didn't support multi-GPUs, it's best to equip with a GTX 1080 for best gaming at 4K.
9 Series Performance Comparison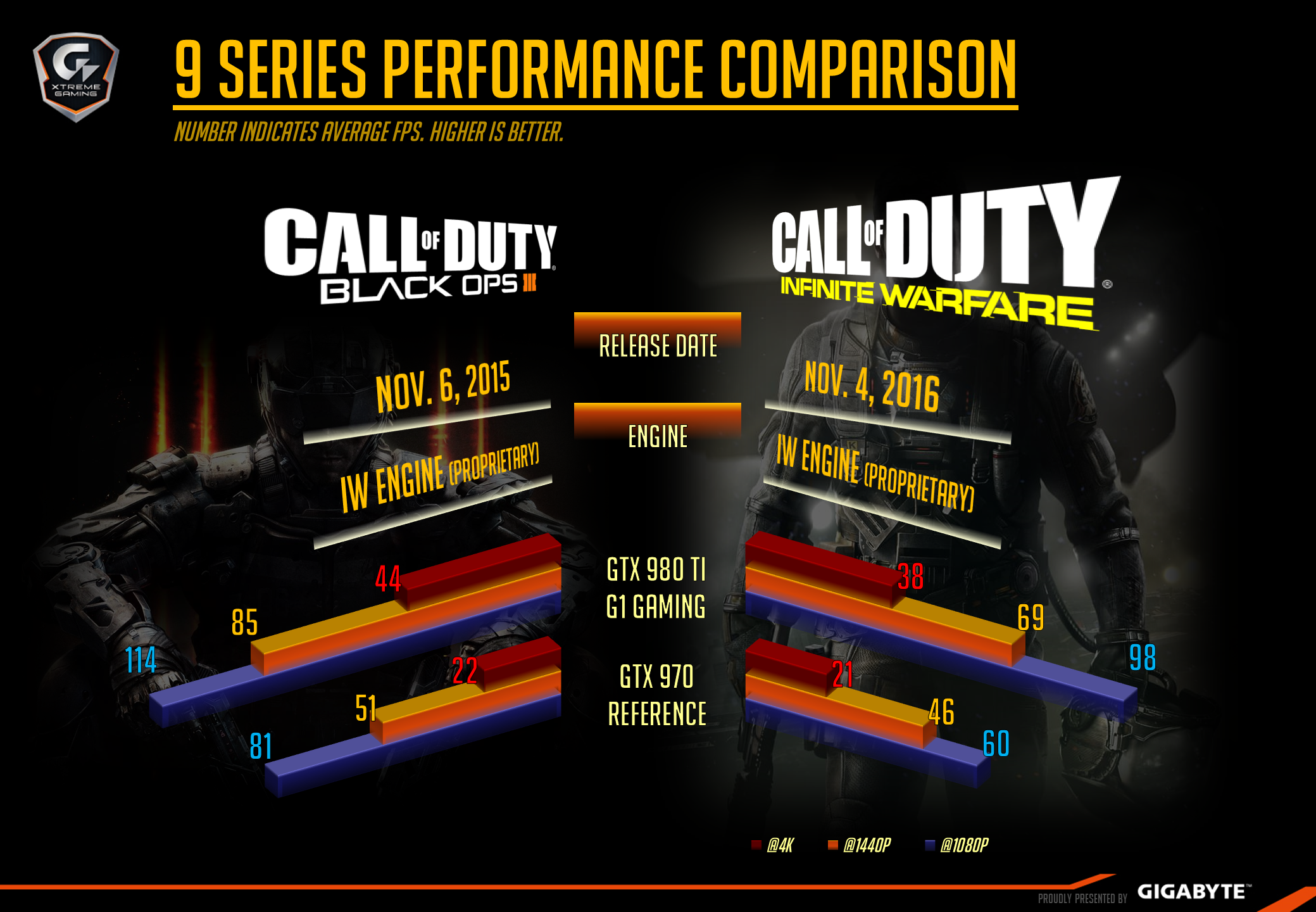 As usual, we compare Infinite Warfare with the last franchise title: Black Ops III. Although they were developed by two different studios, yet they are both powered by the same engine, the IW Engine. As the result shows, GTX 970, which reached 81 FPS in Black Ops III, can merely deliver 60 FPS now in Infinite Warfare. With the iteration of the engine moving on, you will definitely need a latest GTX 10 series for the best experience.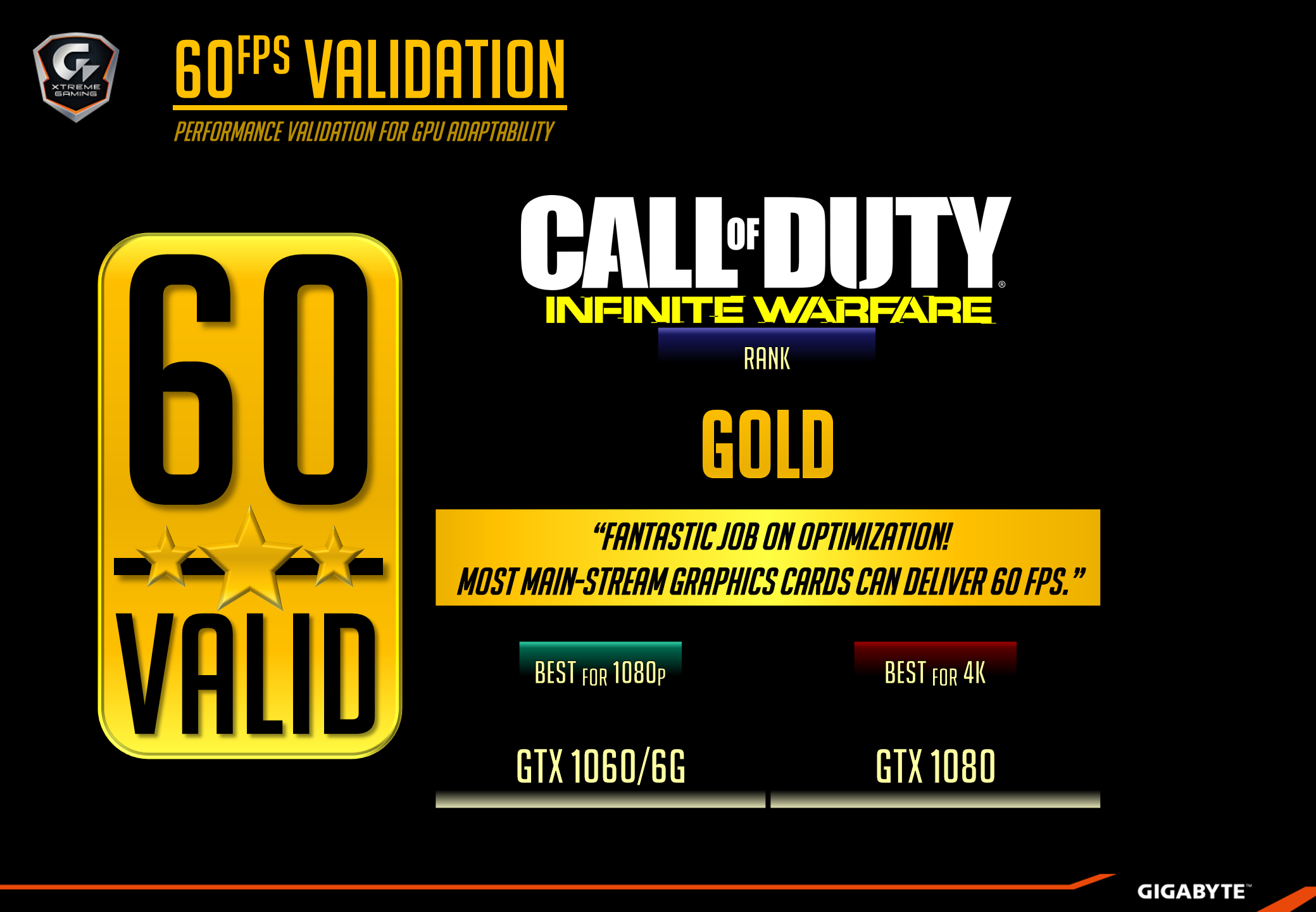 In a Nutshell...
GTX 1060/6G can deliver stable minimal FPS at 1080p for better gaming experience.
GTX 1080 is the only approach to reach 60 FPS at 4K resolution. SLI or CrossFire not supported.
The warfare nowadays demands more powerful gears. Upgrade yours to GTX 10 series or RX series.