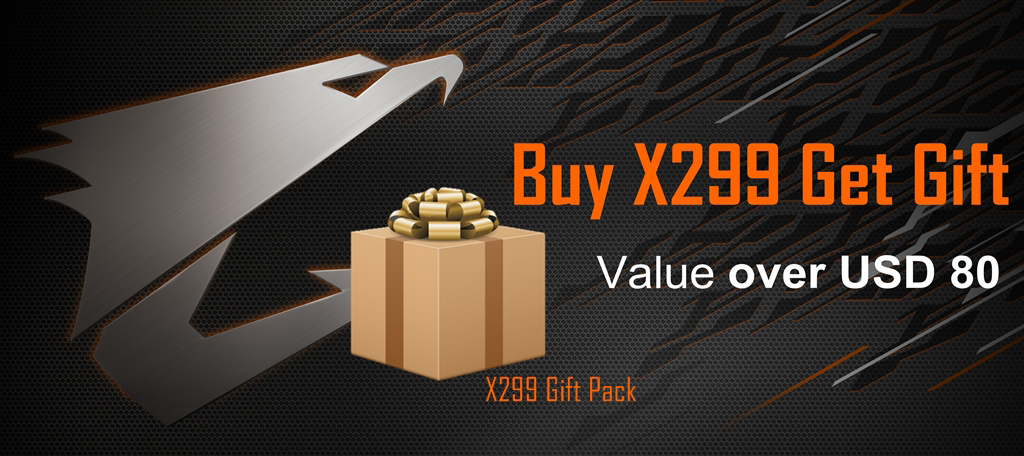 Register your newly purchased GIGABYTE or AORUS X299 motherboard and receive a complimentary Gift Pack ( Value USD 80 ), available exclusively to those who dream more, do more, and expect more. GIGABYTE's Gift Pack dedicated to enhancing the user experience. Complete and submit your registration before September 30th, 2017 to get yours.
Registration URL: http://event.gigabyte.com/GiftPack/
Event Duration: 8/10~9/30
This promotion is available in India and Singapore.