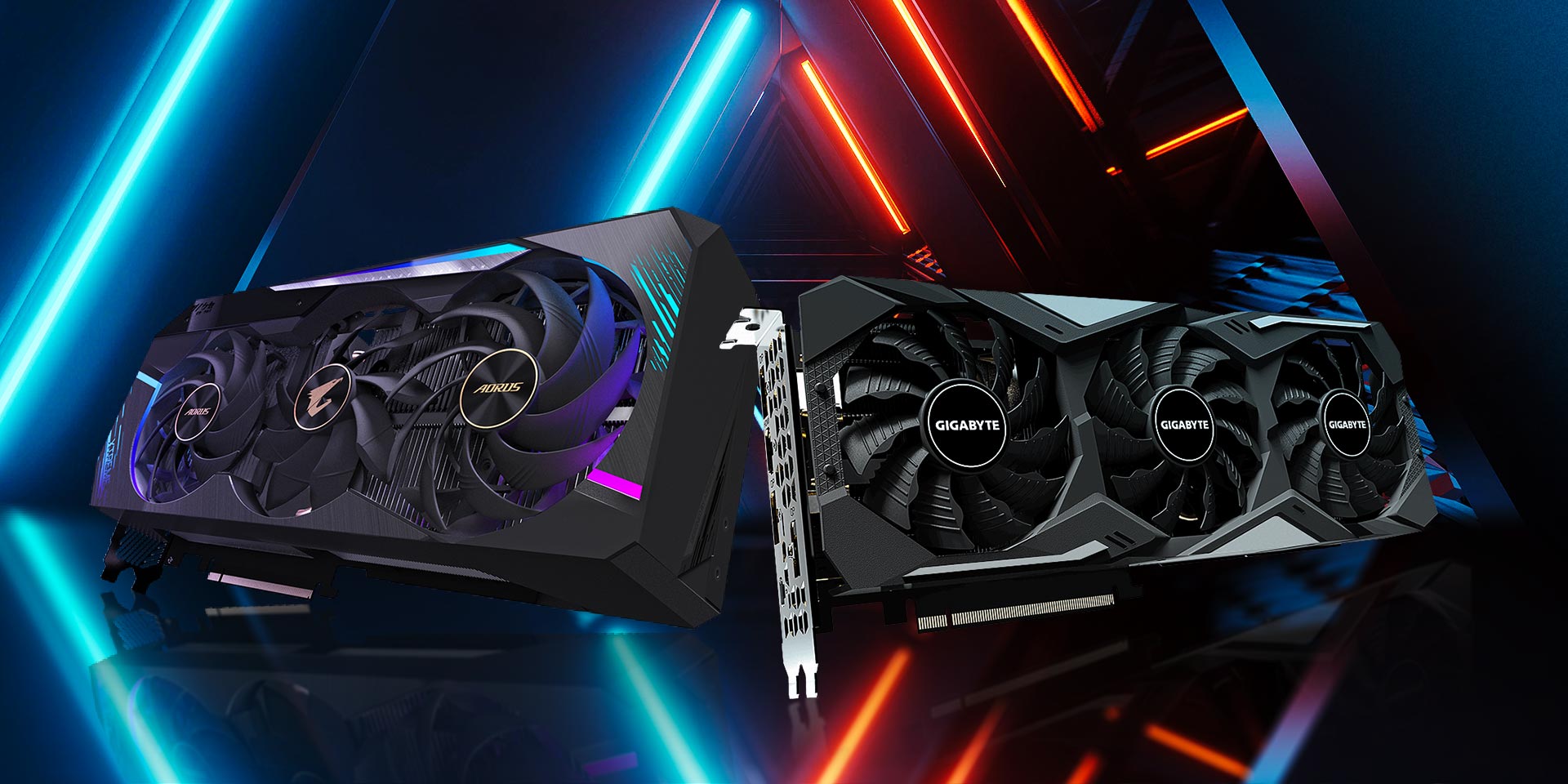 Enjoy the ultimate gaming excitement that comes with peace of mind! Register your AORUS / GIGABYTE graphics card and receive the privilege of 4-year warranty for your investment at no extra charge! Here is how:
HOW TO GET 4-YEAR WARRANTY COVERAGE
1. Sign up as a member
2. Register your product within 30 days from the date of purchase
3. Receive a warranty confirming successful registration
APPLICABLE MODELS
Nvidia Series
GV-N3090AORUSX W-24GD
GV-N3090AORUSX WB-24GD
GV-N3090AORUS X-24GD
GV-N3090AORUS M-24GD
GV-N3090GAMING OC-24GD
GV-N308TAORUSX W-12GD
GV-N308TAORUSX WB-12GD
GV-N308TAORUS X-12GD
GV-N308TAORUS M-12GD
GV-N308TGAMING OC-12GD
GV-N3080AORUSX WB-10GD
GV-N3080GAMINGOC WB-10GD
GV-N3080GAMING OC-10GD
GV-N3080AORUS X-10GD
GV-N3080AORUSX W-10GD
GV-N307TAORUS M-8GD
GV-N307TGAMING OC-8GD
GV-N3070AORUS M-8GD
GV-N3070GAMING OC-8GD
GV-N306TAORUS M-8GD
GV-N3060AORUS E-12GD
GV-N306TAORUS E-8GD
GV-N208TAORUSX W-11GC
GV-N208TAORUS-11GC
GV-N208TAORUSX WB-11GC
GV-N208TAORUS T-11GC
GV-N208TAORUS X-11GC
GV-N208TGAMING OC-11GC
GV-N208TAORUS-11GC
GV-N208SAORUS W-8GC
GV-N208SAORUS WB-8GC
GV-N208SAORUS-8GC
GV-N208SGAMING OC-8GC
GV-N208SGAMINGOC WHITE-8GD
GV-N208SGAMINGOC WB-8GD
GV-N2080AORUS-8GC
GV-N2080AORUSX W-8GC
GV-N2080AORUSX WB-8GC
GV-N2080AORUS X-8GC
GV-N2080GAMING OC-8GC
GV-N2080GAMINGOC WHITE-8GC
GV-N207SGAMINGOC WHITE-8GC
GV-N207SAORUS-8GC
GV-N207SGAMING OC-8GC
GV-N207SGAMINGOC WHITE-8GD
GV-N207SGAMING OC-8GD
GV-N2070AORUS X-8GC
GV-N2070AORUS-8GC
GV-N2070GAMINGOC WHITE-8GC
GV-N2070GAMING OC-8GC
GV-N2070GAMING OC-8GD
GV-N206SAORUS-8GC
GV-N2060AORUS X-6GC
GV-N166TAORUS-6GD
GV-N166SAORUS-6GD
AMD Series
GV-R69XTAORUSX WB-16GD
GV-R69XTAORUS M-16GD
GV-R68XTAORUS M-16GD
GV-R68XTAORUS M-16GC
GV-R68AORUS M-16GD
GV-R67XTAORUS E-12GD
GV-R57XTAORUS-8GD

Terms and Conditions
1. The extended warranty offers product limited warranty up to 4 years from the date of purchase.
2. The extended warranty is applicable to selected models of GIGABYTE AORUS graphics cards only.
3. Customer must complete the online registration by signing up as a member and registering the product within 30 days from the date of purchase to join the extended warranty program. A valid proof of purchase is required to complete the registration.
4. GIGABYTE is not liable for any unsuccessful product registration due to incomplete or incorrect information input.
5. The extended warranty is not redeemable for cash or other prizes.
6. The repair and replacement of the product will be at the sole discretion of GIGABYTE. Any replacement product will be based on performance equivalent to the original product, subject to availability.
7. GIGABYTE reserves the right to claim any shipping fees and service charges.
8. GIGABYTE reserves the right to change the terms and conditions without prior notice.
9. Regional differences may apply. Please contact the location where the original order was placed.