Look up! The titans are going to fall from the sky, again. Titanfall 2, the sequel to the well-acclaimed FPS hit in 2014, has been released in the end of October. Best known for its dynamic and fast-paced multiplayer gameplay, it now has added the single-player story campaign, featuring the plots developed between the protagonist and the Mech, and thusly delivering the whole new experience of the franchise. Just as a good pilot cannot fight without a Mech, an AORUS gamer must not play without a graphics card. Below we present you the latest performance analysis, to find out the best gear for you.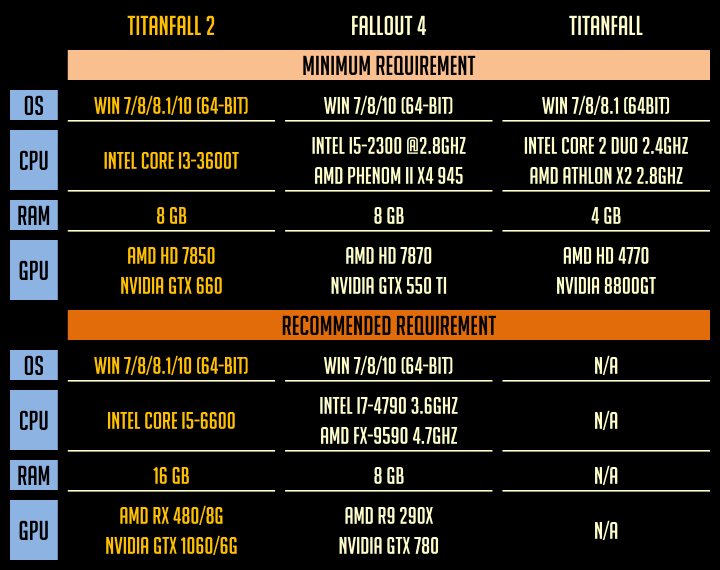 Firstly let's check the official requrements. In the chart above we put Fallout 4, in which you can also fight with your mech armor, and of course its predecessor, Titanfall, along with Titanfall 2. As you may find out, both minimum and recommended requirements are lower than it is of Fallout 4. This might suggest its well-optimized performance, so let's hop into the game and find out!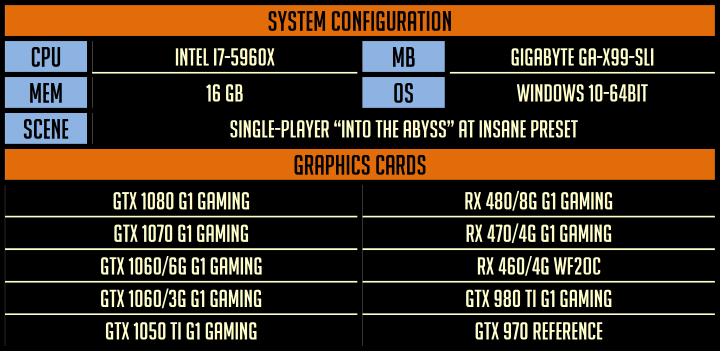 Insane Preset@1080p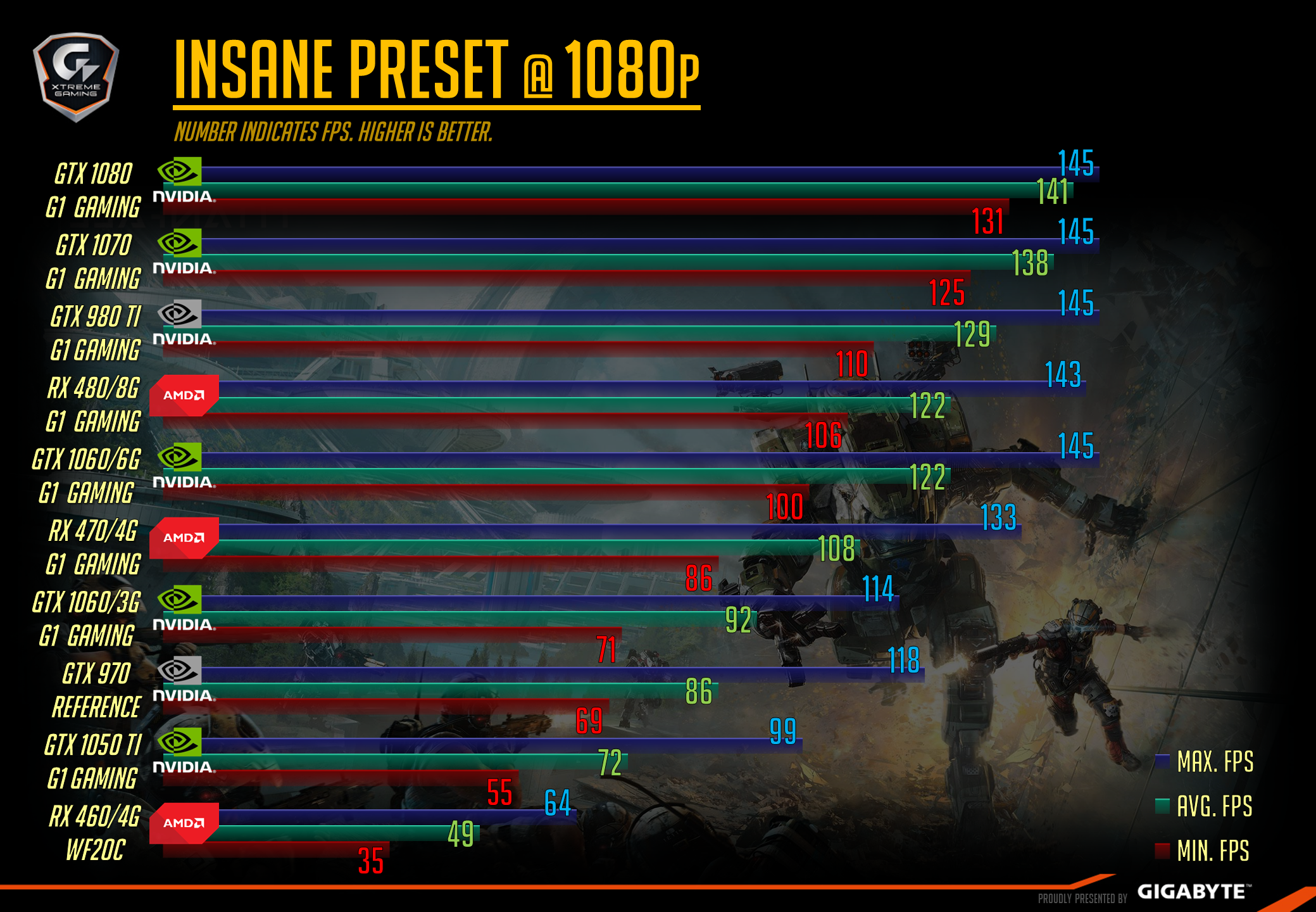 The first test we ran was at the most common 1080p. It turned out that Respawn Entertainment did a really great job on its optimization. Almost every graphics cards could achieve over 60 FPS in average, and even the latest GTX 1050 Ti made it 72! Notice that this test was run in the single-player mode, so it is recommended to choose the one with overflowed result if you aim for the best multi-player experience. Since Titanfall 2 is an FPS game, RX 480/8G and GTX 1060/6G may be good options for gaming monitors with 120Hz+ refresh rate.
Insane Preset@1440p, 4K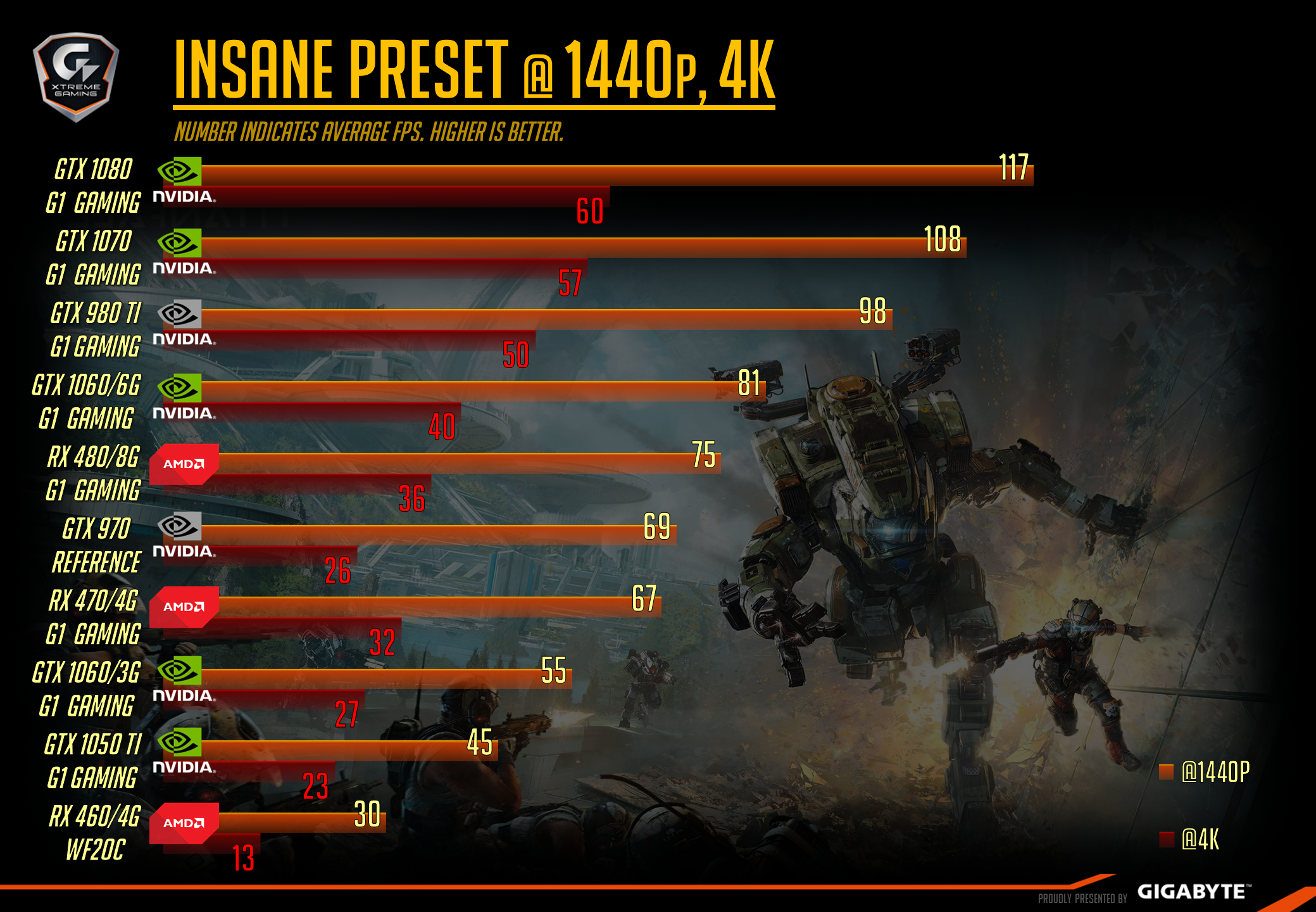 Next, we moved on with higher resolutions. Most of them did a proper job at 1440p, and surprisingly GTX 1060/6G outperformed RX 480/8G, which might be the result of inadaptability of DirectX 12. GTX 1080, officially recommended for 4K @ 60 FPS, did precisely fall upon 60 FPS, and is the only card that reached it. Since it currently doesn't support multi-GPU mode, it may be a frustration for those who are looking for 4K gaming.
9 Series Performance Comparison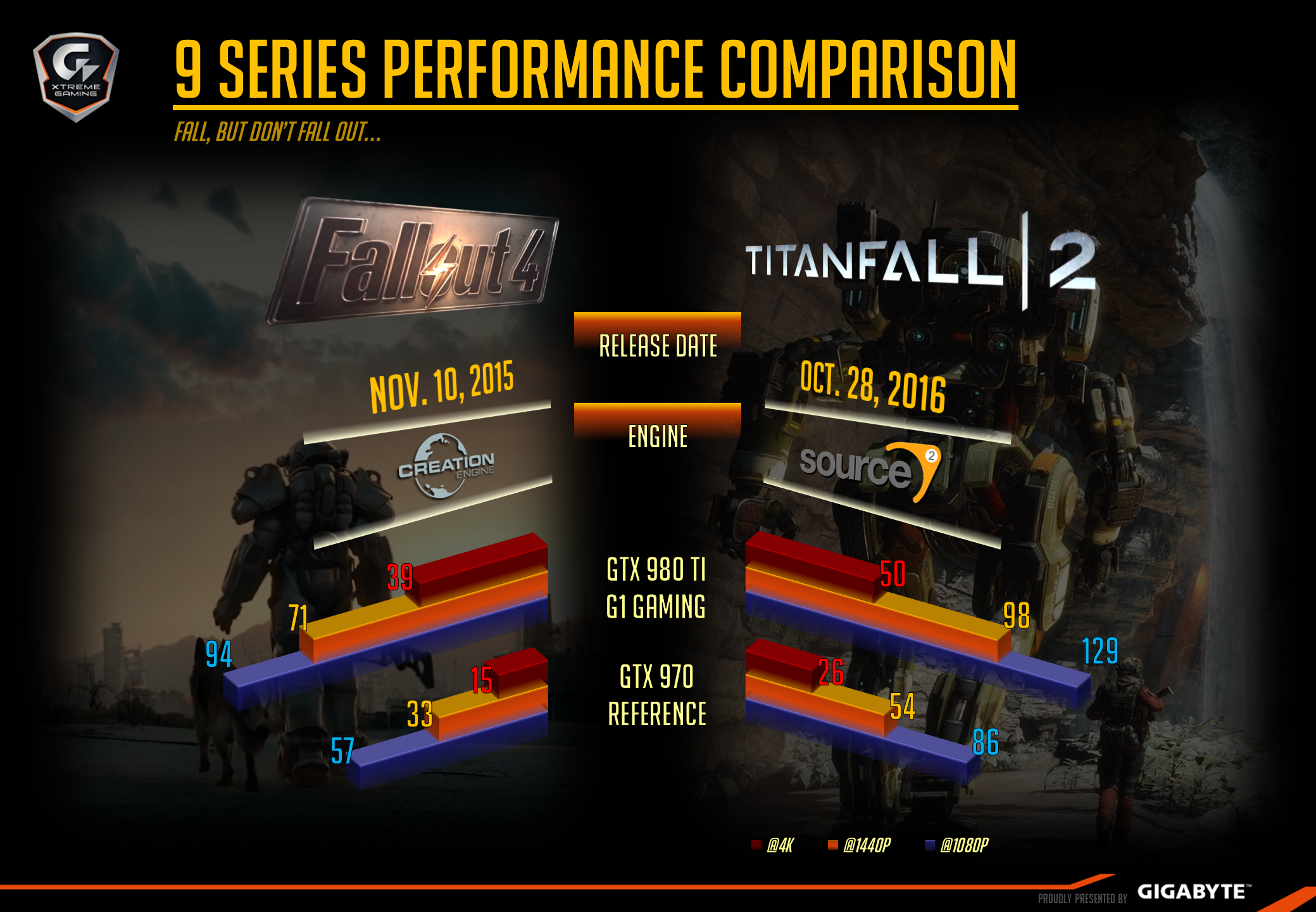 Now it's time to examine the performance between the last and the latest generation again. Just as the requirements suggest, the FPS results of GTX 9 series are way better in Titanfall 2 than in Fallout 4. Like we mentioned above, Titanfall 2 doesn't support DirectX 12, so it's ok to run it with your old GTX 9 series cards.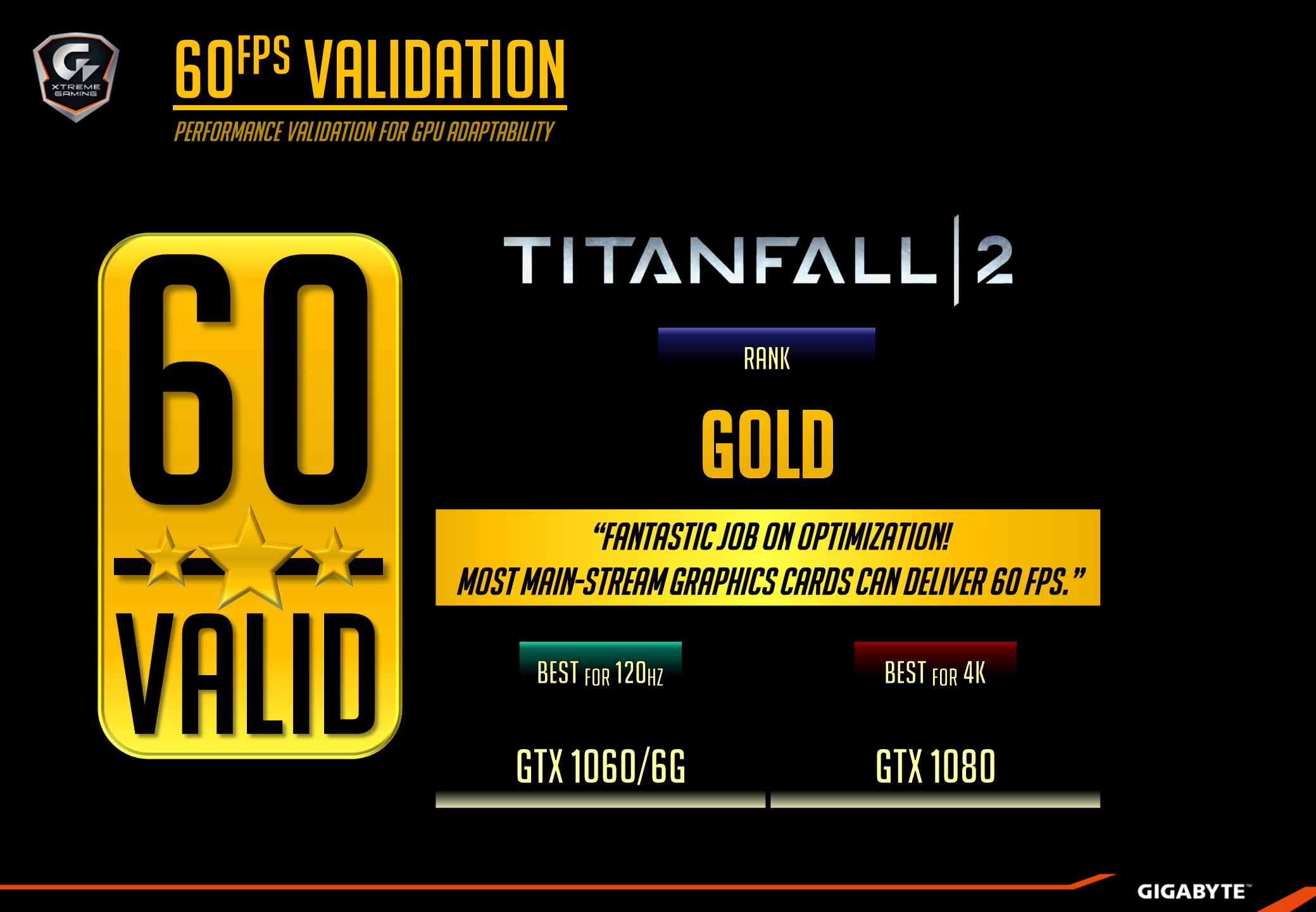 In a Nutshell...
GTX 1060/6G and RX 480/8G are both good options for 1080p gaming.
No SLI support. GTX 1080 is what you only got to achieve 60 FPS at 4K.
Great work on optimization, Respawn Entertainment. Good job!