High frequency CPU with DDR4 5300 MHz of memory overclocking crushes competing products at the same level
March 29th, 2021 – Gigabyte Technology, announces today the latest BIOS of B560 AORUS motherboards. Enhanced by the 12+1 phases DrMOS power stage with 60 Amps for each and full coverage VRM thermal design, B560 AORUS motherboards can support Intel® Core™ i9 11900K(F) series processors overclocking to all cores 5.1GHz. The exclusive anti-interference design of memory circuit enables DDR4 speed raising up to XMP 4800 MHz, and overclocking performance boost to DDR4 5300MHz. which demonstrates GIGABYTE's strong R&D strength and persistence in quality. Users can enjoy the performance boost of time-limited overclocking by simply updating to the latest BIOS to meet their special needs.*
Intel B series chipset motherboards have been always excluded from overclocking due to the product positioning. Although the memory XMP overclocking is unlocked on 500 series, the processor frequency can only reach up to 4.8GHz by Turbo Boost. Thanks to the efforts of Gigabyte's R&D team, the processor can be overclocked to 5.1GHz and maintain low temperature under the Prime95 no AVX burn-in test. This powerful performance benefits from the top-quality materials of GIGABYTE AORUS motherboards and product design capabilities, which include 12+1 phases/ 60Apms DrMOS power stage, 6 layers 2Oz ultra-cool PCB, full-covered VRM thermal design, and the latest Smart Fan 6 technology for temperature control. These features allow processors to have a stable and pure power supply under ultra-high frequency operation, providing the most solid backing for the CPU limited-time overclocking.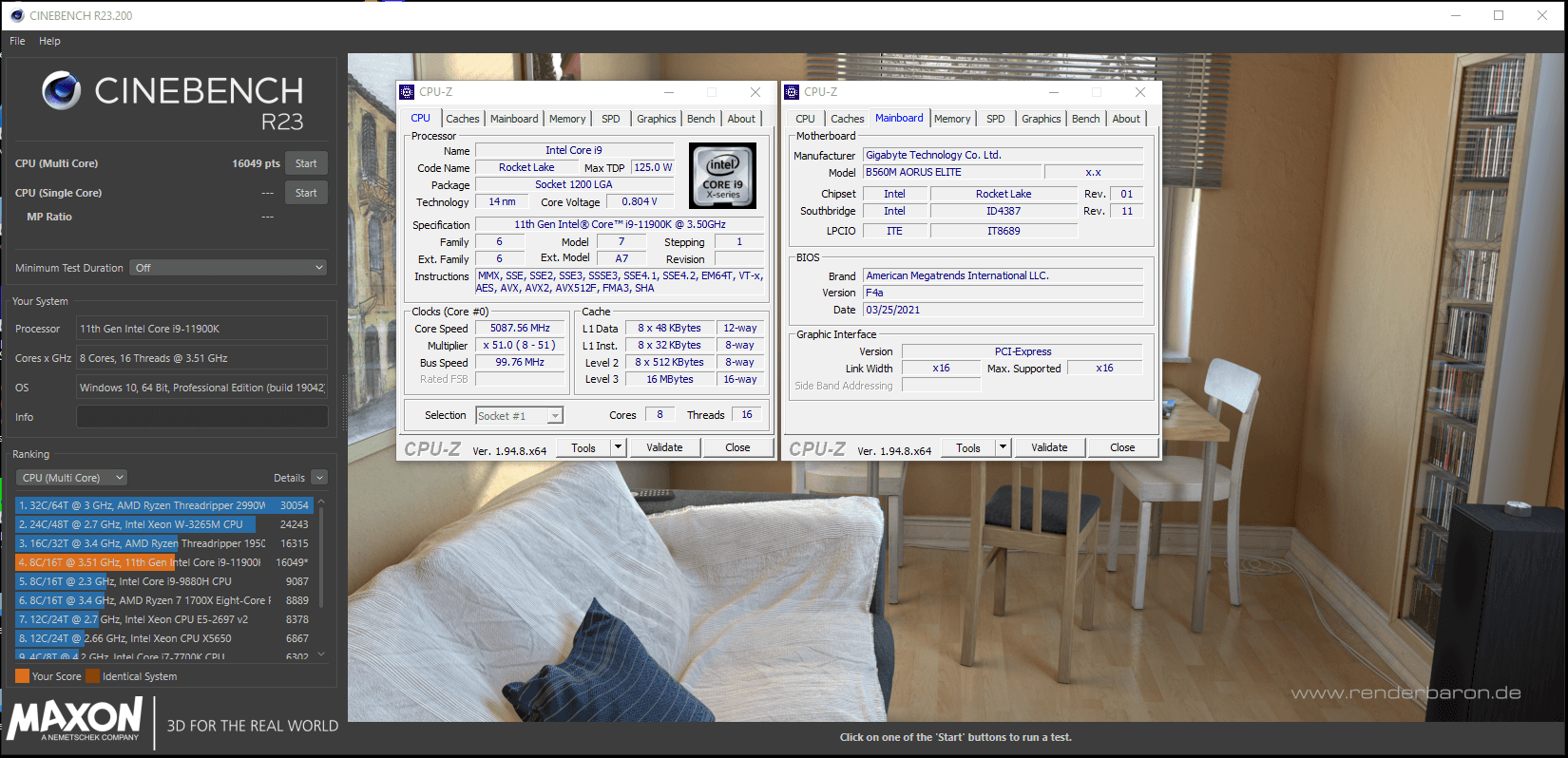 Besides the unlocking of time-limited overclocking performance on B560 motherboards, GIGABYTE AORUS B560 series motherboards adopt Daisy Chain layout with memory anti-interference mask by embedding the memory circuits within the PCB ground layers while the metal outer layer of the PCB reduces electromagnetic interference, so the more purified memory signal can boost the memory XMP to DDR4 4800MHz. By manually overclocking, the memory frequency can be further reached to DDR4 5300MHz while competitors can only achieve the same speed with Z590 high-end motherboards. GIGABYTE B560 AORUS motherboards take a commanding lead on the CPU and memory overclocking of the same level rival products, and even can compete to high-end models.
Optimized by exclusive hardware design, GIGABYTE B560 AORUS motherboards unleash the bandwidth of VGA cards and storage devices with integrated PCIe 4.0 interface. With the PCIe 4.0 controller, it can perfectly release the extreme accessing performance to 7000 MB/s of the latest SSDs. Meanwhile, the 2.5GbE and WiFi 6 networking provides users with faster and more flexible connections, as well as USB 3.2 Gen 2x2 high-speed transmission and the front USB Type-C interface offers a faster and more convenient external expansion.
The latest BIOS of GIGABYTE B560 AORUS motherboards have been uploaded to GIGABYTE's website, and users can download the corresponding BIOS to further experience the various functions from the best choice of high-end PC and gaming console. For more information, please refer to AORUS's official website: https://www.aorus.com/motherboards/intel-b560-with-h510