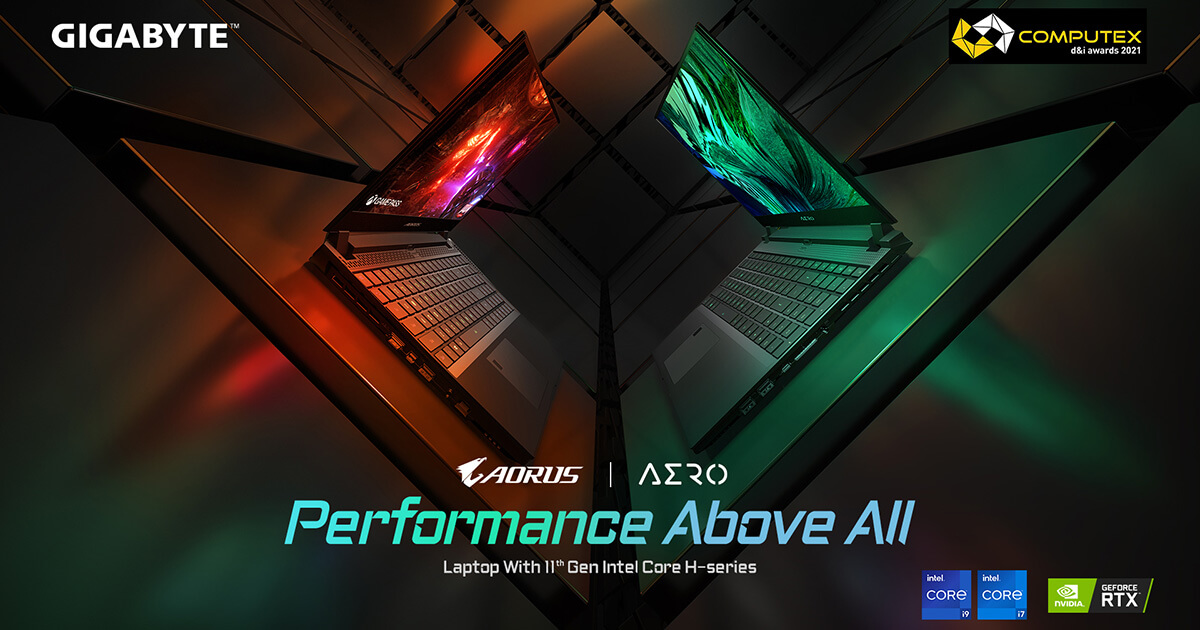 Taipei, Taiwan – 4th Jun 2021 GIGABYTE, is pleased to announce that its laptops have received the Computex d&i Awards 2021 for 2 creator laptops from the AERO line – AERO 15 OLED & AERO 17 HDR – as well as 2 professional gaming laptops – AORUS 17G and AORUS 17X. Awards applicants from 7 countries entered this year's competition. The judging criteria were Innovation, Technical, Functionality, Social, and Craftsmanship & aesthetics. Through a rigorous selection process, COMPUTEX selected the most innovative 50 products of the year. GIGABYTE products stood out among thousands of entries and received prestigious recognition, which once again establishes GIGABYTE's design excellence.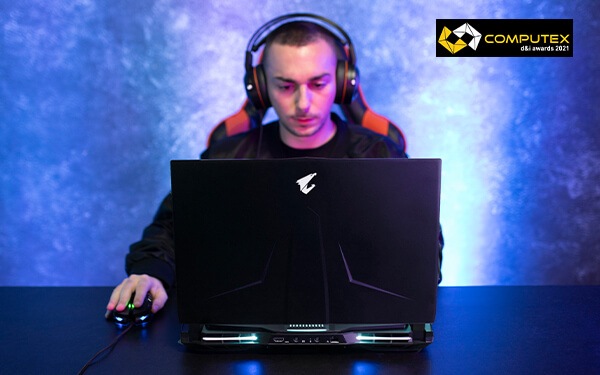 The latest GIGABYTE laptops are designed to deliver desktop-caliber performance and visuals for both work and play. And these selected award-winning products will be exhibit for half a year through the #COMPUTEXVirtual online tech show in the "d&i award pavilion" and "GIGABYTE Pavilion". Come see the latest AORUS esports gaming and content creation solutions.
Performance Above All
Performance is the key to both immersive gameplay and smooth workflow, and GIGABYTE has taken performance above all else with this generation's AORUS gaming laptops and the AERO creator laptops. Thanks to the advanced architecture, the new-gen CPUs outperform the predecessor by more than 20% on a similar platform, offering incredible desktop-caliber performance on the go. In addition to the new 8-core Intel 11th gen. H-series 45W CPU, the biggest highlight of the AORUS series laptops is the full-power implementation of their discrete GPUs. Different from other similar models that only adopt 80W of graphics power, the entire AORUS series lineup delivers up to 130 watts of GPU power, which in turn is able boost gaming performance by 13% when compared to a down-tuned 80W variant. Besides, the 17 inch models upgraded with the OMRON true mechanical keyboard, AORUS pro gaming laptops offer hardcore gamers an exquisite all-round playing experience from visuals, tactile feedback, and performance.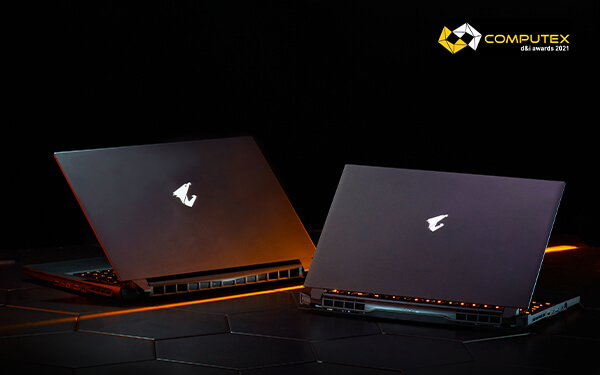 Geared towards content creators, AERO series laptops that pack tremendous power with the new-gen CPUs are also the rare few that feature 4K OLED display technology. Not only do these specialty laptops provide stellar contrast and best-in-class color gamut, every OLED screen on these AERO series laptops is also Pantone certified and color-calibrated at the factory, promising extra-brilliant colors with real-life accuracy for traveling content creators or design professionals.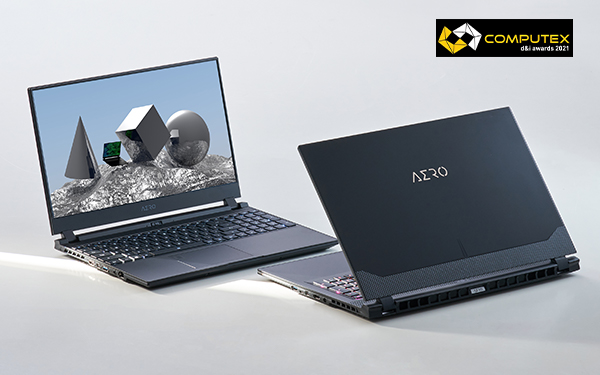 To learn more about how GIGABYTE puts performance above all on the Tiger Lake-H series laptops, please visit https://www.aorus.com/laptops/gaming/
About COMPUTEX 2021 Virtual
As a pioneer in technology, COMPUTEX has been at the forefront in embracing digital transformation. In 2021, the show will go online. Together with the key global technology players, the organizer of COMPUTEX, Taiwan External Trade Development Council (TAITRA) introduces #COMPUTEXVirtual (including its global startups and innovations showcase #InnoVEXVirtual), an AI-driven virtual platform, and aims to deliver an exceptional virtual exhibition experience beyond the distance.