AORUS P1200W 80+ Platinum Modular All-around Monitored Power Supply
November 10, 2021 – GIGABYTE TECHNOLOGY announced that it has been named a CES® 2022 Innovation Awards Honoree for AORUS P1200W 80+ Platinum Modular power supply. This year's CES Innovation Awards program received a record high number of over 1800 submissions. It is truly an honor that GIGABYTE's AORUS P1200W 80+ Platinum Modular power supply has won the award among 1800 submissions. The announcement was made ahead of CES 2022, the world's most influential technology event that is taking place on Jan. 5-8 in Las Vegas, NV and digitally.
The CES Innovation Awards program, owned and produced by the Consumer Technology Association (CTA)®, which is an annual competition honoring outstanding design and engineering in 27 consumer technology product categories. An elite panel of industry expert judges, including members of the media, designers, engineers and more, reviewed submissions based on innovation, engineering and functionality, aesthetic and design.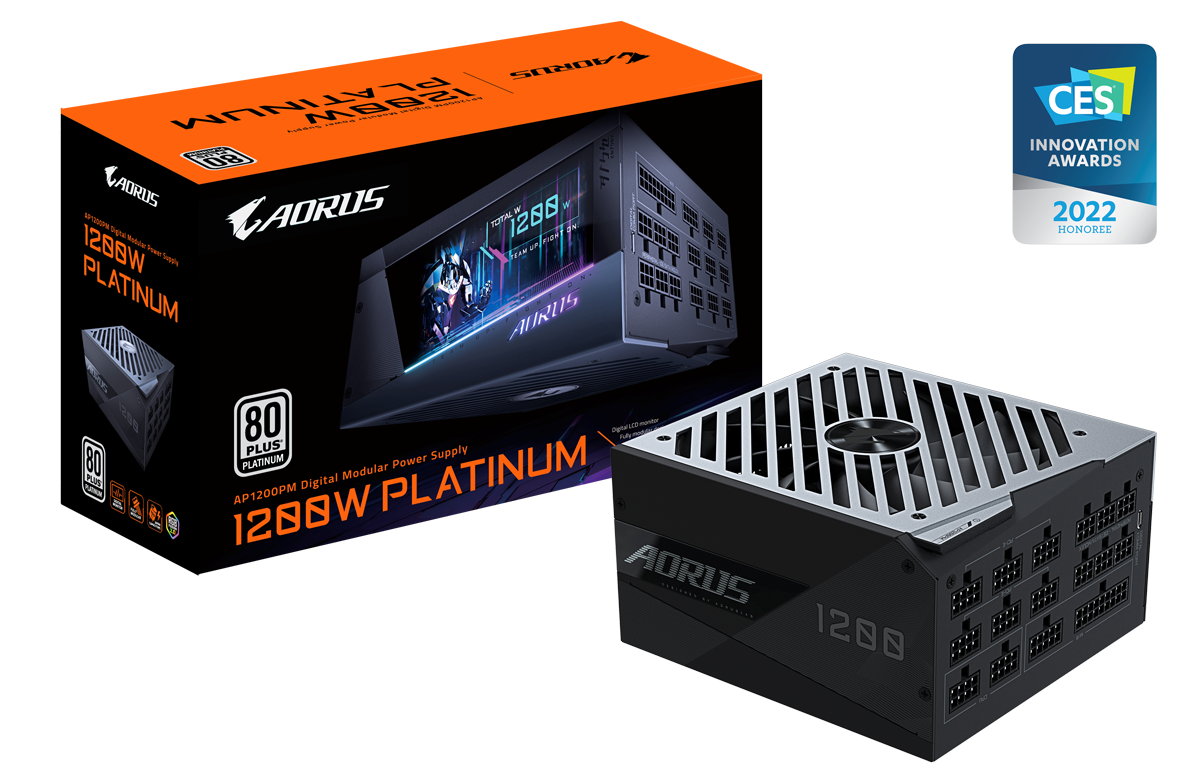 The key feature of AORUS P1200W is the digital monitoring function. It can monitor and display various power status in real time, such as the output wattage and current of each voltage, fan speed and temperature, etc. Gamers can keep track of the operating status of the power supply to ensure its stable operation. Through large LCD monitor users can easily monitor the power status without installing any software. The power status can also be displayed on the computer screen through the AORUS engine, providing gamers with another way to monitor the power supply. In addition, the RGB Fusion software offers the ability to customize the LCD display according to users' preferences. Moreover, users can add files to be displayed, such as MP4&GIF video, image, and text. Last but not least, gamers can adjust the lighting effect of the power supply from a plethora of various lighting modes and create a unique personal gaming style.
AORUS P1200W also features 80 PLUS® Platinum certification, modular design, 100% Japanese capacitors, 140mm smart double ball bearing fan, single +12V rail design and multiple circuit protection. In addition, its amazing compact size makes it compatible with any chassis without space constraints. With the increasing power consumption of high-end CPUs and GPUs, AORUS P1200W will be a must-have choice for top gamers.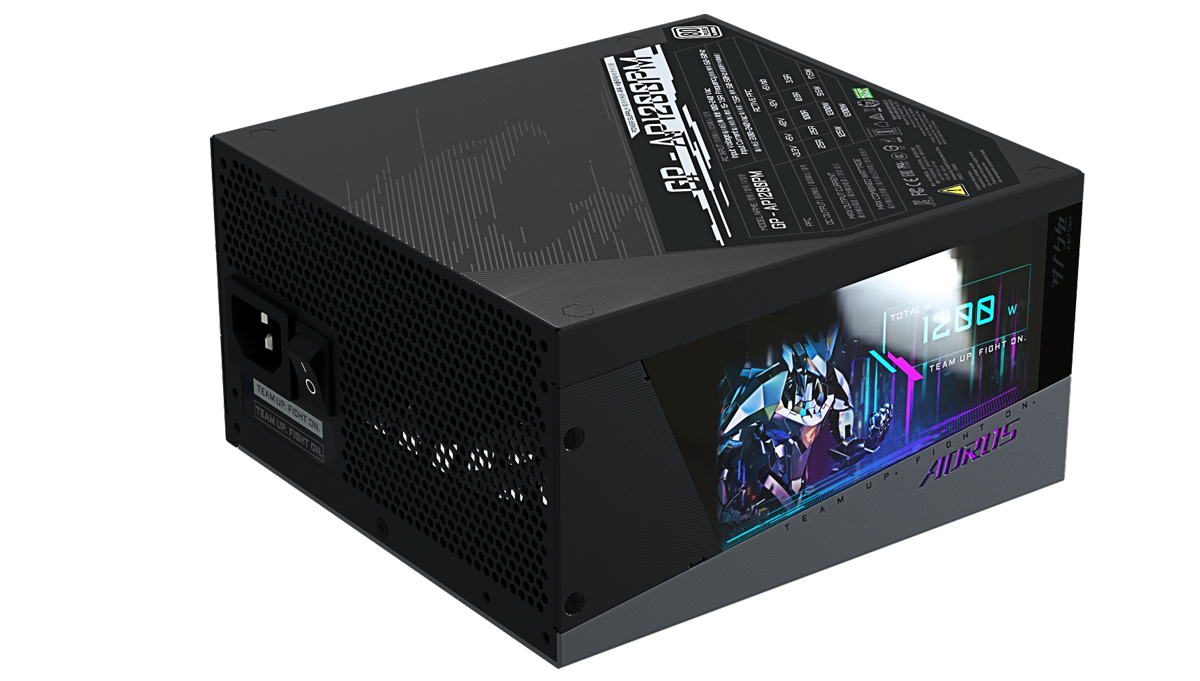 The CES 2022 Innovation Awards honorees, including product descriptions and photos, can be found at CES.tech/innovation. More information will be revealed in January. Many honorees will showcase their winning products in the Innovation Awards Showcase at CES 2022.
Owned and produced by CTA, CES 2022, the global stage for innovation, will convene the tech industry in person and digitally, giving global audiences access to major brands and startups, as well as the world's most-influential leaders and industry advocates. Visit CES.tech for all CES 2022 updates, including health protocols and registration.