Boost to world leading performance of i9-12900K 8000MHz/ DDR5 8300 MHz by ultimate design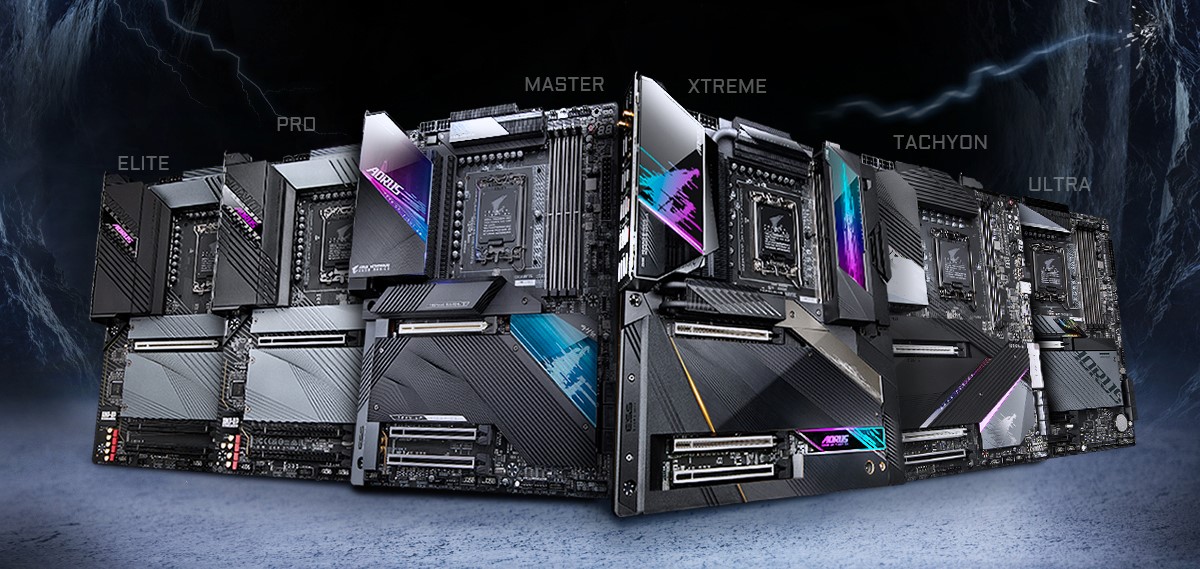 Nov. 3rd, 2021 –GIGABYTE Technology announces today Z690 AORUS TACHYON motherboard with the latest 12th generation Intel® Core™ i9 12900K processor and LN2 liquid nitrogen heat dissipation set the world-leading overclocking records of dual 8GHz, which is 8000MHz on i9-12900K CPU and 8300MHz on DDR5 memories. GIGABYTE Z690 AORUS TACHYON motherboard designed by world-famous overclocker equips with plenty functions exclusively for extreme overclockers, which promise overclockers higher scores with easier operation, establishing GIGABYTE's leading role in overclocking on the Z690 motherboards.

"GIGABYTE demonstrate its determination of returning to the overclocking glory with the launch of the Z590 AORUS TACHYON motherboard, and the release of the Z690 AORUS TACHYON further verified the continuation of GIGABYTE's overclocking pedigree on motherboards." said Jackson Hsu, Director of the GIGABYTE Channel Solutions Product Development Division. "Z690 AORUS TACHYON proves GIGABYTE's strong R&D strength on LN2 overclocking by the world records it created. We will definitely use Z690 AORUS TACHYON to create better overclocking performance, and can't wait to see that overclockers around the world use this motherboard to break more world records!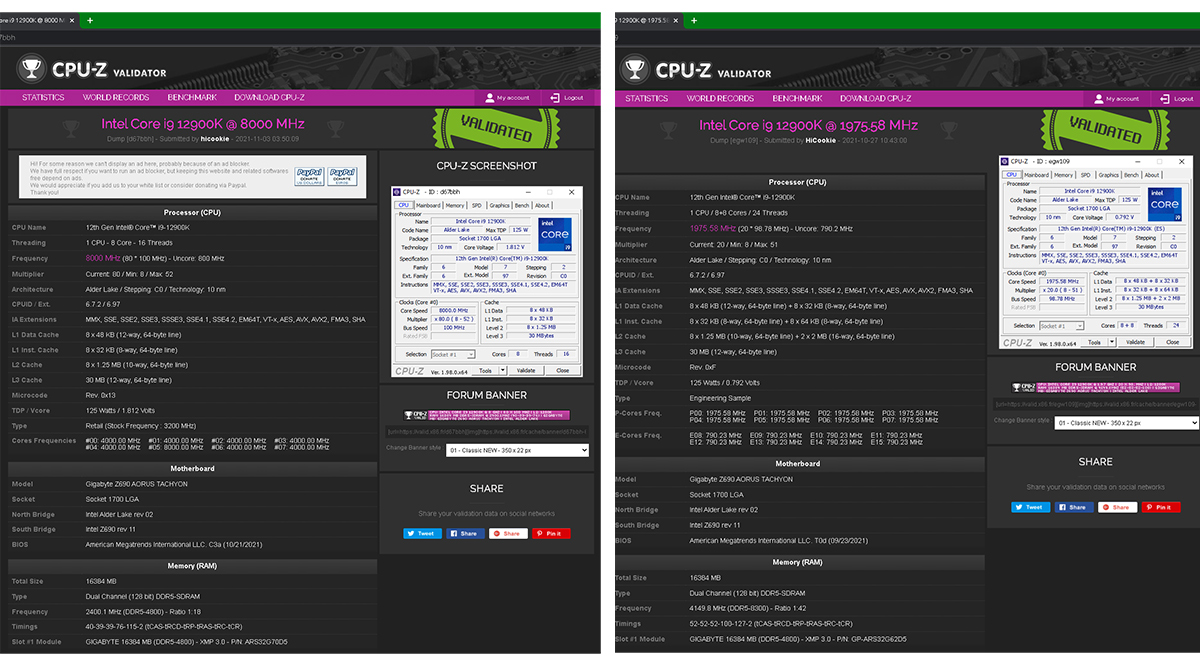 GIGABYTE Z690 AORUS TACHYON is designed by well-known overclockers exclusively for overclocking demands with the consistency from previous generation as well as GIGABYTE's widely recognized endurance and stability, Z690 AORUS TACHYON adopts 15+1+2 direct phases power supply, which each of them can hold up to 105 amps with its Smart Power Stage design to provide comprehensive power management. The VRM area implements a full tantalum capacitor matrix with better transient response and less mechanical interference, which can improve the stability of power supply and overclocking. Furthermore, the latest Reactive Armor solution uses an integrated one-piece metal heat sink to provide larger heat dissipation range, while the multiple skived fins and grooved surface provide larger dissipation area than traditional design. The Shielded Memory Routing, SMD memory DIMMs, and comprehensive DDR5 memory overclocking BIOS setting enhance overclocking stability as well. Meanwhile, the built-in overclocking kit design on the motherboard provides shortcut keys, toggle switches and voltage detection functions that many overclockers use during overclocking adjustments, allowing overclockers to adjust settings more conveniently through these shortcut functions. Easily break the limit and achieve better overclocking results. The real test affirms the LN2 overclocking performance of i9-12900K CPU 8000 MHz and DDR5 memory 8300 MHz by GIGABYTE's world-class R&D capabilities.

Featuring up to 20+1+2 phases digital power VRM design with each phase holding up to 105 amps and an improved Fins-Array III heatsink design, GIGABYTE Z690 AORUS lineup is geared with the best power design and thermal management to unleash the extreme performance and optimized overclocking ability on the new generation multi-core K series Intel® Core™ processors. The PCIe® 5.0 PCBs, slots, and components are also implemented in GIGABYTE's Z690 AORUS motherboards for enhanced performance and stability. The exclusive SMD memory slots with metal shielding mask for anti- interference and the BIOS setting of DDR5 memory overclocking offer more stable signals to memory, which enable users to boost XMP and overclocking performance with stability. Select GIGABYTE Z690 AORUS motherboards offer feature-rich I/O with an integrated I/O shield as well as the newest Thermal Guard III design, Smart Fan 6 and much more. Performance, power management, thermals, audio, GIGABYTE Z690 AORUS motherboards check all the boxes for users seeking to take their computing firepower to the next level. For more Z690 AORUS information and overclocking performance, please refer to GIGABYTE's official website:
https://www.aorus.com/motherboards/Z690-AORUS-TACHYON-rev-10