If you are planning to upgrade to a premium motherboard for your next gaming build, you might assume that advanced features must come with a high price tag. However, the AORUS ELITE series offers features that are typically reserved for flagship motherboards but at a more affordable price range, making them a great value option for those wanting to take things to the next level. In this article, we'll take a closer look at what exactly the AORUS ELITE offers and explain why it is a smart choice for both gamers and builders.
What Does AORUS ELITE Stand for?
AORUS motherboards powered by GIGABYTE are known for being some of the best-in-class motherboards available today. When it comes to the AORUS ELITE offering, these motherboards are the perfect choice for gamers that are looking for a more affordable entry point into the premium gaming PC space. If you are looking for a premium gaming-focused motherboard that looks stylish and offers great value, the AORUS ELITE is where you want to start looking.
What Exactly Does AORUS ELITE Offer?
The AORUS ELITE range is positioned as the ultimate starting point for high-performance, gaming-oriented motherboards, making it the perfect choice for those who want to take their gaming builds to the next level. Despite being an entry point to the AORUS line, it's worth noting that the AORUS ELITE does not compromise on features and quality. In fact, these motherboards are equipped with a wealth of features that are usually reserved for top-tier models.
Class-leading Power Delivery
Careful attention was taken when it came to power design on the AORUS ELITE boards. Efficient power management is critical in order to get the highest performance out of your gaming PC, especially if you want to push the limits further with overclocking.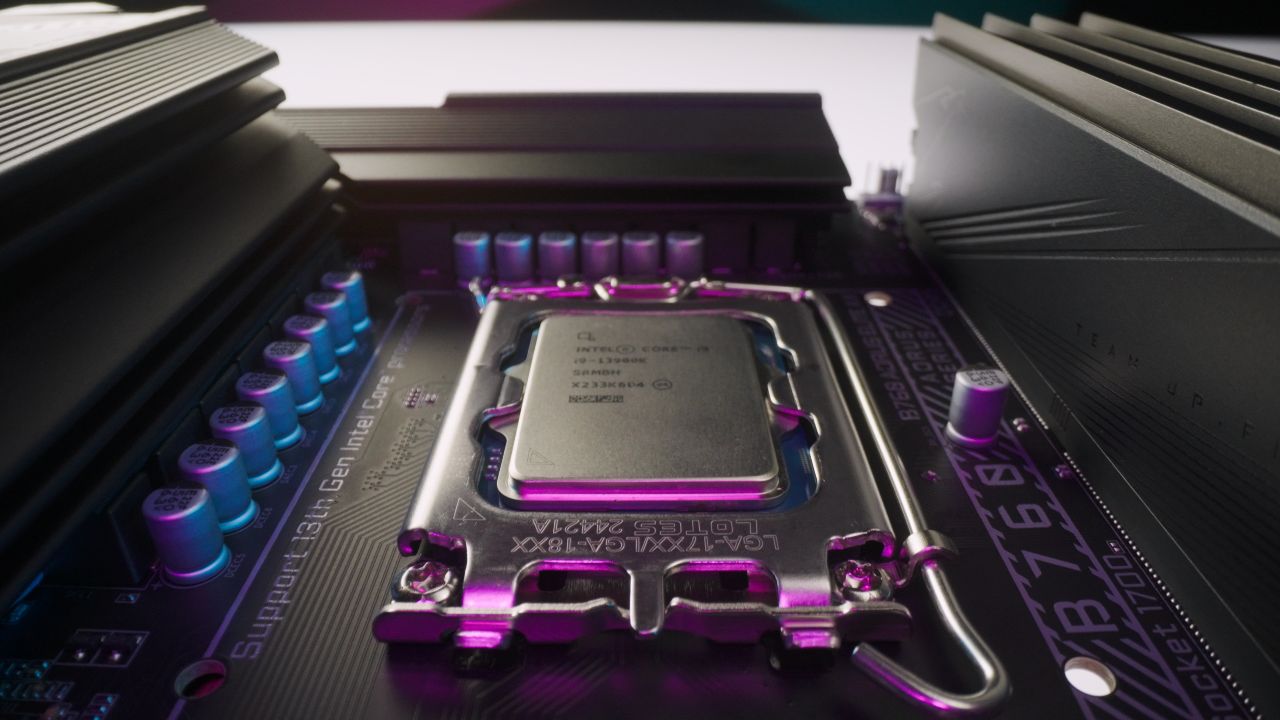 This is where the AORUS ELITE motherboards shine. They come equipped with some of the best management around, with their twin 12 (6+6 phase parallel power design) + 1 + 1 Hybrid phase digital power design.
With this leading power management design you will be able to get the best gaming performance possible whilst having the headroom available should you want to dabble in a little overclocking to push things even further.
Class-leading Thermal Design
Having the best hardware going doesn't mean much if thermals are an issue. As we know, poor thermals lead to a direct drop in performance, and the system stability suffers, too.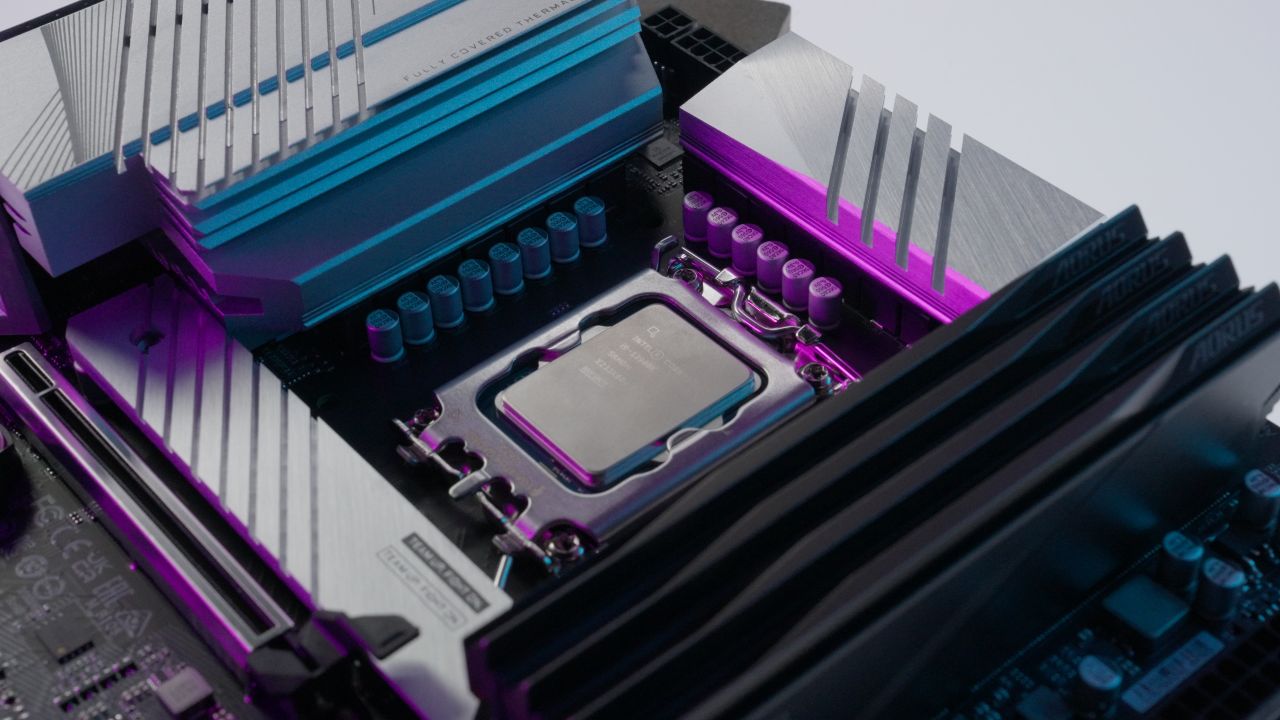 AORUS ELITE motherboards are able to handle thermals effortlessly thanks to their outstanding thermal solutions. These thermal designs ensure that you are getting the best performance out of your CPU, chipset, memory, and storage possible.
Like the M.2 Thermal Guard, it prevents high-speed M.2 SSDs from throttling and bottlenecks with the metal heatsinks. To assist the M.2 thermal guard, AORUS elite motherboards include enlarged M.2 heatsinks that help cool high-speed, large-capacity PCIe 4.0 and PCIe 3.0 SSD flash.
These motherboards make use of a fully covered thermal design of high-coverage MOSFET and heatsinks to keep thermals efficient with improved airflow and heat exchange. These heatsinks are up to 2x larger than the more traditional heatsinks used on other motherboards which allows greater heat dissipation from the MOSFET.
It doesn't stop there. The motherboards further boast a 2x copper PCB design to lower component temperatures by 3%, essentially turning the PCB into a heatsink. Also, the Smart Fan 6 Technology ensures optimal fan performance.
Class-leading Memory Support
DDR5 memory is the latest standard for computer RAM and brings twice the bandwidth than that DDR4 whilst also reducing the power consumption required. AORUS ELITE takes full advantage of DDR5, providing some of the best DDR5 memory support for any motherboard.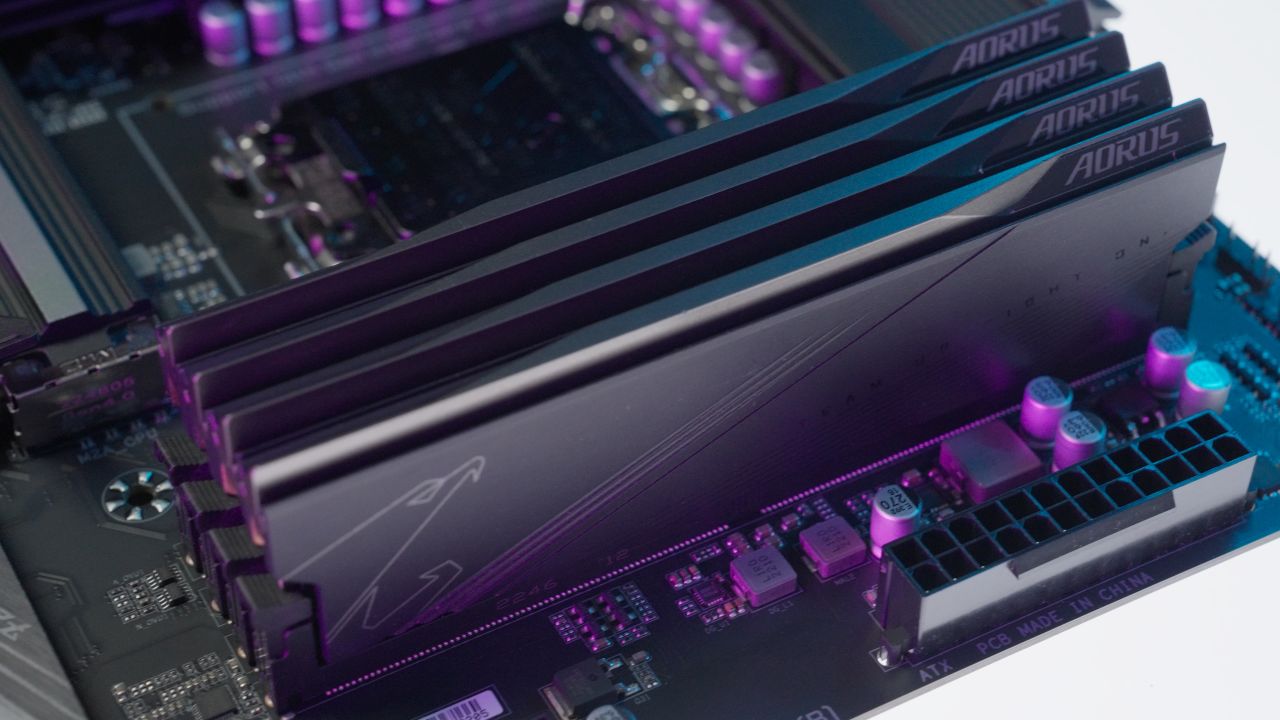 If you are someone that utilizes a lot of memory for the likes of content creation, rendering, etc, AORUS ELITE offers you support of up to 512GB of RAM. This gives you all the memory you could possibly need, and then some.
AORUS ELITE motherboards go a step further regarding memory performance by offering memory overclocking compatibility of up to 7600 and even further. All you need to do to reach increased memory speeds is to ensure that your memory module is XMP capable and that XMP is enabled in the BIOS.
The AORUS ELITE also makes use of GIGABYTE's exclusive circuit design that unlocks native DDR5 voltage control, which essentially turns your native DDR5 memory into overclocked DDR5 memory. By doing this, the overclocking potential for your memory is greatly increased.
Extra Performance Boost With GIGABYTE BIOS
If you are the type of gamer who wants to squeeze out anything you can out of your gaming system, AORUS ELITE has got you covered. Using the GIGABYTE BIOS you are able to quickly, and easily, gain extra performance with the click of a button.
For gamers using non-XMP DDR5 memory, GIGABYTE provides a DDR5 Auto Booster option within the GIGABYTE BIOS. By enabling the DDR5 Auto Booster, the BIOS will automatically give you an additional boost of performance.
For those gamers that are making use of XMP memory, AORUS ELITE comes with two exclusive options to gain even higher performance out of your memory. These are the High Bandwidth and Low Latency options found within the BIOS.
By enabling the High Bandwidth and Low Latency options in the AORUS ELITE BIOS, you will see around a 10% boost in the performance of your XMP DDR5 memory.
Through the BIOS you not only have access to the standard default XMP profiles, but you are also able to enable preset XMP profiles for the major memory ICs. The preset profiles are pre-tuned to give the absolute performance for IC-specific memory modules, giving you the best, and most stable results possible.
DIY-friendly Designs
AORUS ELITE comes with additional features that make their motherboards perfect for all you DIY PC builders out there.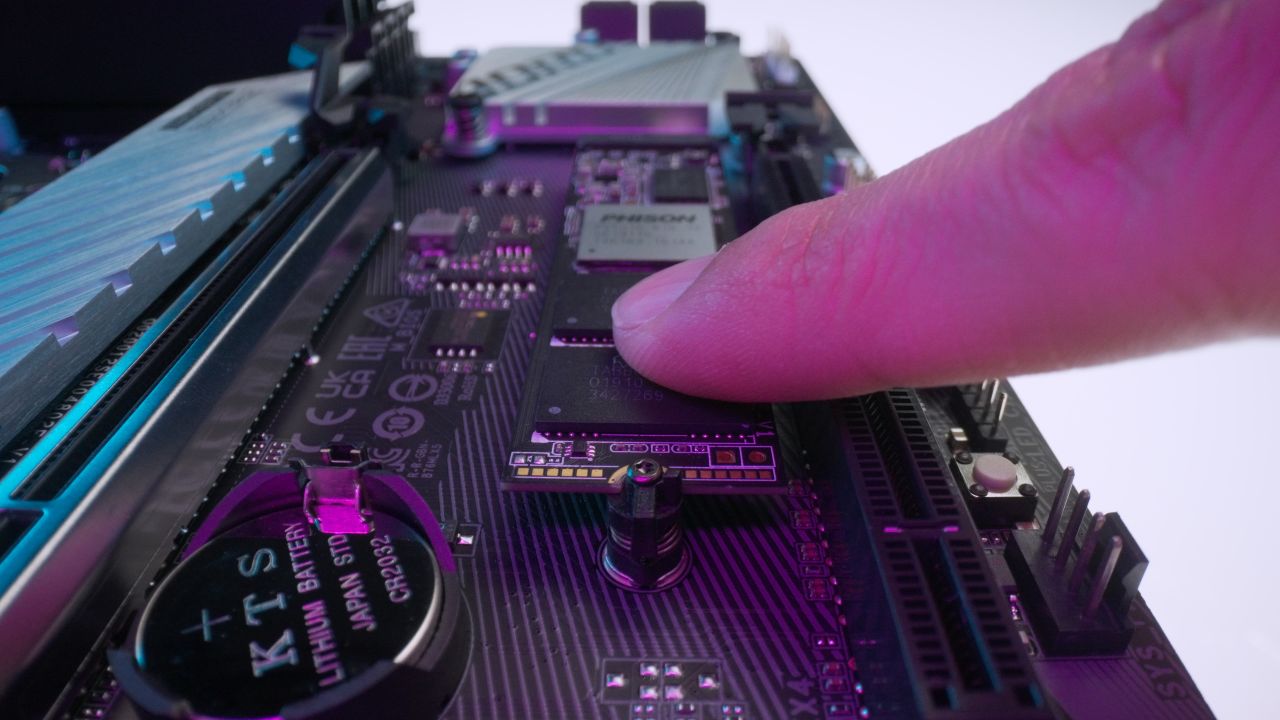 When your GPU is installed it can be a pain to remove again when you have other hardware such as CPU coolers, capture cards, cables, etc., inside the case. AORUS ELITE includes the PCIe EZ-Latch system which allows you to easily remove your GPU whenever you need to. Not only that, but the motherboards also include M.2 connectors with quick release & screwless EZ-Latch design, allowing even easier M.2 SSD installation.
The AORUS ELITE also features Q-Flash Plus, which allows you to easily update the BIOS of your motherboard without needing to have the CPU, GPU, or memory installed. Not only that but you don't even need to enter the BIOS to perform the update.
ELITE Offerings for the New Intel B760 Chipset
AORUS ELITE is found available with the latest Intel B760 chipset, allowing users to enjoy the most powerful generation of CPUs to date, all without breaking the bank.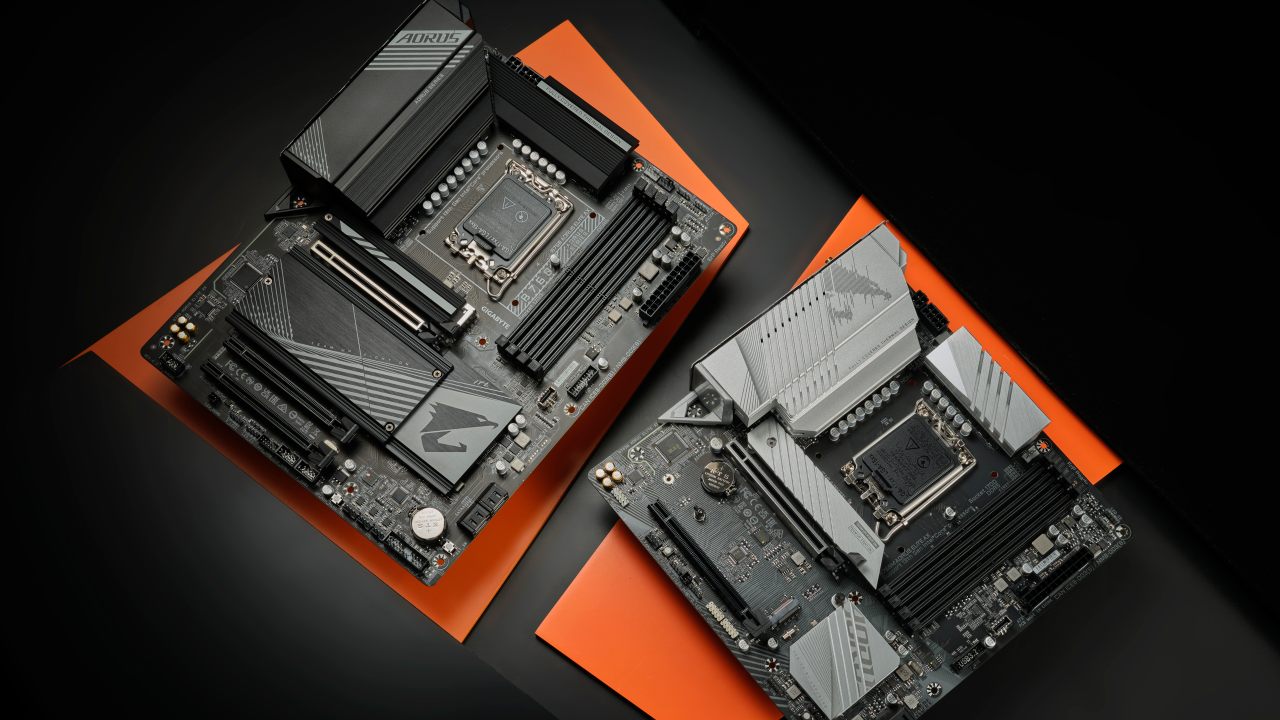 B760 AORUS ELITE and B760 AORUS ELITE AX
These motherboards provide the perfect entry point into premium motherboards that are designed with gamers in mind, providing some of the best gaming performance around. If you are looking to build a new PC and take advantage of the 13th-gen Intel processors, these are the motherboards that you want by your side.
Alternatively, if you aren't looking to make the leap to the 13th-gen CPUs just yet, the B760 AORUS ELITE and ELITE AX provide you with the perfect upgrade path that allows you to still use your 12th-gen Intel CPU.
Loaded to the brim with all of the advanced features and functionality that we just spoke about, these motherboards truly allow you to level up your gaming experience and gain an advantage on the battlefield.
For those that are looking to get the best wireless performance possible. The B760 AORUS ELITE AX comes with Intel® Wi-Fi 6E AX211 for ultra-fast WiFi connectivity.
B760M AORUS ELITE and B760M AORUS ELITE AX
For those gamers out there that are seeking one of the best-performing motherboards within an affordable price range but are wanting to build a PC with a smaller form factor, GIGABYTE has got you sorted as well.
The B760M AORUS ELITE and B760M AORUS ELITE AX is the MicroATX version of their ATX bigger brothers.
Even though these motherboards are MicroATX doesn't mean that they don't pack a serious punch. Offering the same features as the ATX AORUS ELITE motherboards, these motherboards offer tremendous power with a smaller footprint.
MicroATX builds are the perfect choice for gamers that want a smaller PC that can fit on top of their desk and be more portable than a full tower build, all while still being able to perform when it counts. If you are someone that does not want to compromise on performance and quality when building a smaller form factor gaming PC, the B760M AORUS ELITE motherboards are what you need.
Ascend Further with AORUS
The AORUS lineup of motherboards doesn't just stop at the AORUS ELITE range. For those gamers that are looking to get even more performance and features out of their motherboard and want the best of the best, AORUS offers motherboard models that do exactly this.
AORUS TACHYON - Built for super overclocking
The AORUS TACHYON motherboard is built from the ground up with serious overclockers in mind. This is THE motherboard for overclockers that want to put their system to the limits
AORUS XTREME - Flagship motherboard with top-tier features
The AORUS XTREME is GIGABYATEs flagship model when it comes to their motherboards. For gamers that are serious about performance and overclocking, the AORUS XTREME is a great contender. Its Direct Digital VRM design means that you will have all the power and headroom that you could ask for.
AORUS MASTER - Enthusiast-grade board packed with high-end features
The AORUS MASTER is a popular choice amongst enthusiasts who are looking for a higher-grade motherboard that is feature-rich. This motherboard comes with some of the best cooling features available that keep your gaming rig running cool and give you additional overclocking headroom.
Learn More:
Beginners 101 – What is a Motherboard?
Beginners 101 – 5 Tips When Purchasing a Computer Case
AORUS 101: How to Install Your Motherboard