With the outbreak showing no signs of slowing down, working from home has become the new way of life, and data security issues are a cause for concern. Teleconference software like Zoom has seen a big uptick in users since the start of the COVID-19 pandemic. However, in March 2020, a scandal broke out concerning Zoom's data security, where the software could activate the camera lens of without the permission of the user.
It's not just conference software like Zoom where cameras get hacked and passwords get stolen – hackers can use remote access Trojans (RAT) to access our computers and retrieve sensitive information such as our credit card numbers and banking passwords. They can even gain direct control our cameras and microphones, and record each and every one of our actions.
Research shows that even though the indicator of some cameras and microphones light up when they are turned on, hackers are able to turn these signal lights off while assuming control of your machine. Once they have what they want, hackers may even distribute the contents or use your private images and data to blackmail you.
Covering camera lenses using stickers or electrical or duct tape is the solution most people adopt. Even Facebook CEO Mark Zuckerberg covered his own laptop camera with electrical tape to prevent hacking. Former FBI Director James Comey also encouraged the public to adopt such methods to prevent hackers from gaining access to cameras.
Even Facebook CEO Mark Zuckerberg covers the camera lens of his own laptop with opaque tape to prevent hackers from invading his privacy.
As online meetings and classes become more and more standard, using tape to cover your laptop camera lens might not be the ideal choice as tape residue may potentially damage your camera lens. The same goes for the sliding camera lens caps that are available on the market.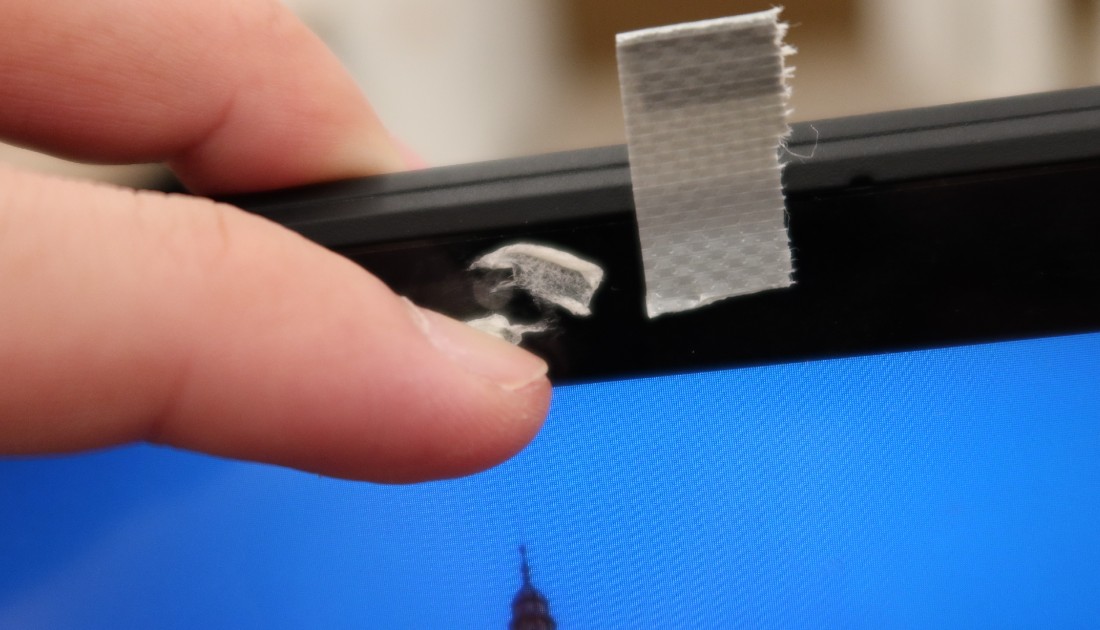 Using tape or lens stickers used to cover the camera of your laptop can leave residue behind and ruin the overall appearance of your laptop.
Recently there are brands calling for home laptop users to stop covering up their cameras as it might damage their screens. One reason being that the gap between the screen and the keyboard is very narrow, so if you close your laptop while covering your camera, you will likely damage your screen.
The second reason is that covering up your built-in camera might disturb the environmental brightness sensor, preventing functions such as automatic adjustment of brightness and "true tone" settings.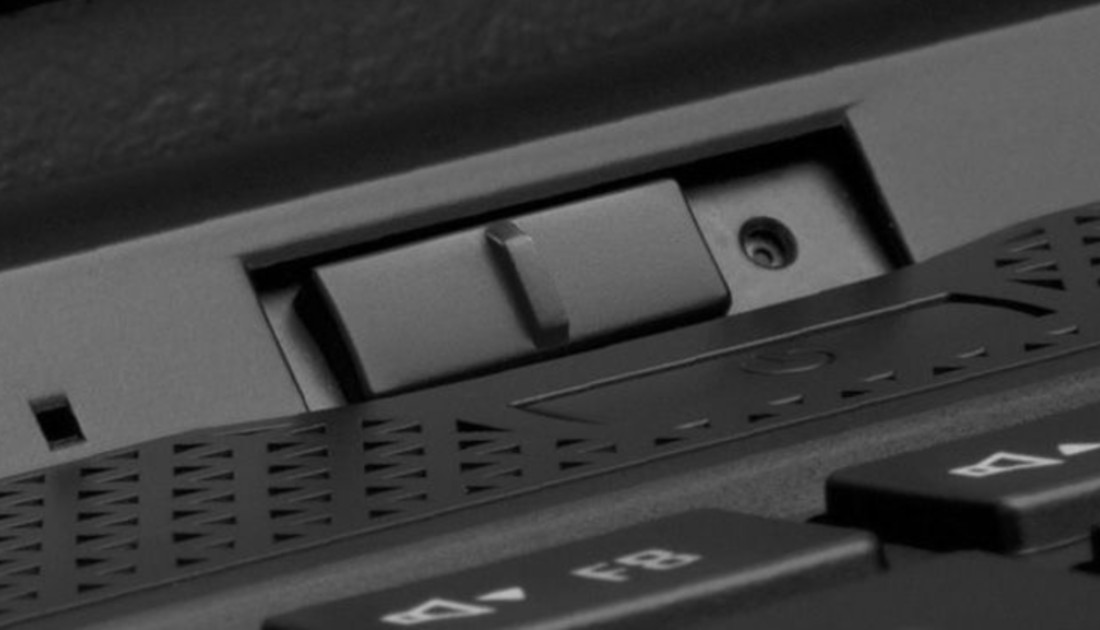 Gigabyte designed AERO and GIGABYTE G series laptops with user privacy in mind. Each AERO series laptop has a sliding lens cap, which allows the user to completely cover or expose the lens with a single flip. With the display frame as thin as 5mm, AERO also comes with unique screen pressure-resistant borders, allowing perfect protection of the screen without fear of it touching the laptop.

In addition, it features an additional line of security in the form of Windows Hello fingerprint identification technology.
The AERO and AORUS series laptop has received positive feedback from both media and users ever since it was introduced, winning the 2020 Red Dot Design Award again this year. Learn more about AERO series and AORUS series.