Are you looking to put together a killer PC that is awesome for both gaming and content creation? Have you been wanting to upgrade your current old and slow PC to something that is blazing fast with some serious horsepower?
Well, good news! Intel has revealed their latest 13th generation CPU lineup powered by the Z790 chipset, so now is the perfect time to get that new PC build going.
But what exactly are the new 13th gen Intel CPUs all about? Why should you opt to go for team blue? Well, let's take a bit of a dive into the newly announced hardware and see what it's all about, and why it's worthy of your new PC build.
13th Gen Intel CPU - It's kind of a big deal
As we just mentioned, hot on the heels of the Ryzen 7000 series launch, Intel has just recently announced their latest 13th gen CPU offering that aims to offer stellar performance for both gaming and productivity.
Codenamed "Raptor Lake", the new Intel CPUs will offer extra cores, more connectivity options, and PCIe 5.0 support for blazing-fast storage. All of this combined means that you will be able to benefit from a higher-performing and faster CPU than ever before.
The 13th gen Intel processors make use of Raptor Cove microarchitecture and pack in a bunch of performance (P-cores) and efficiency cores (E-cores). The performance cores are designed to tackle single and lightly threaded tasks which makes it perfect for both gaming and productivity workloads. On the other hand, the efficiency cores aim to maximize CPU efficiency, taking care of multi-core workloads and background tasks. This in turn leaves the P-Cores free to focus on handling heavy workloads.
With up to 24 cores consisting of 8 Performance cores and 16 efficiency cores, and up to 32 threads, the 13th gen Raptor Lake CPUs will be able to handle anything that you throw at them. When it comes to performance, you will experience up to a 15% gain in single-threaded performance and up to a 41% gain in multi-threaded performance when compared to the previous-gen Alder Lake CPUs.
Enhanced Intel UHD Graphics
Are you someone that likes to make use of the best visuals possible when gaming? If so, the new 13th gen Intel CPUs have got you covered.
Powered by X Architecture, Raptor Lake CPUs support being able to get stunning visual graphics quality, up to 8K60 HDR, and up to 4 simultaneous 4K60 displays. This is perfect for gamers that like to game at 4K resolutions and also for content creators that prefer to run multiple high-resolution displays for streaming and content editing such as video production and graphic design.
PCIe 5.0 Support
PCIe is the interface standard that is used for connecting assorted hardware components such as your SSDs and discrete GPUs. With the ever-increasing need for faster speeds to keep up with the latest computer hardware being released, Raptor Lake CPUs offer full support of PCIe 5.0
PCIe 5.0 is the newest generation of PCIe that looks to replace PCIe 4.0 moving forward. PCIe 5.0 offers double the bandwidth of PCIe 4.0, supporting 128GB/s of bandwidth, 32GT/s of gigatransfer, and a frequency of 32GHz.
This increased speed means that your new gaming rig will be able to take full advantage of the latest SSD and GPU offerings. Not only does PCIe 5.0 offer you double the bandwidth speeds of its predecessor, but it also ensures that you have a computer that is more future-proof, allowing you to utilize a lot of hardware that has not yet been released.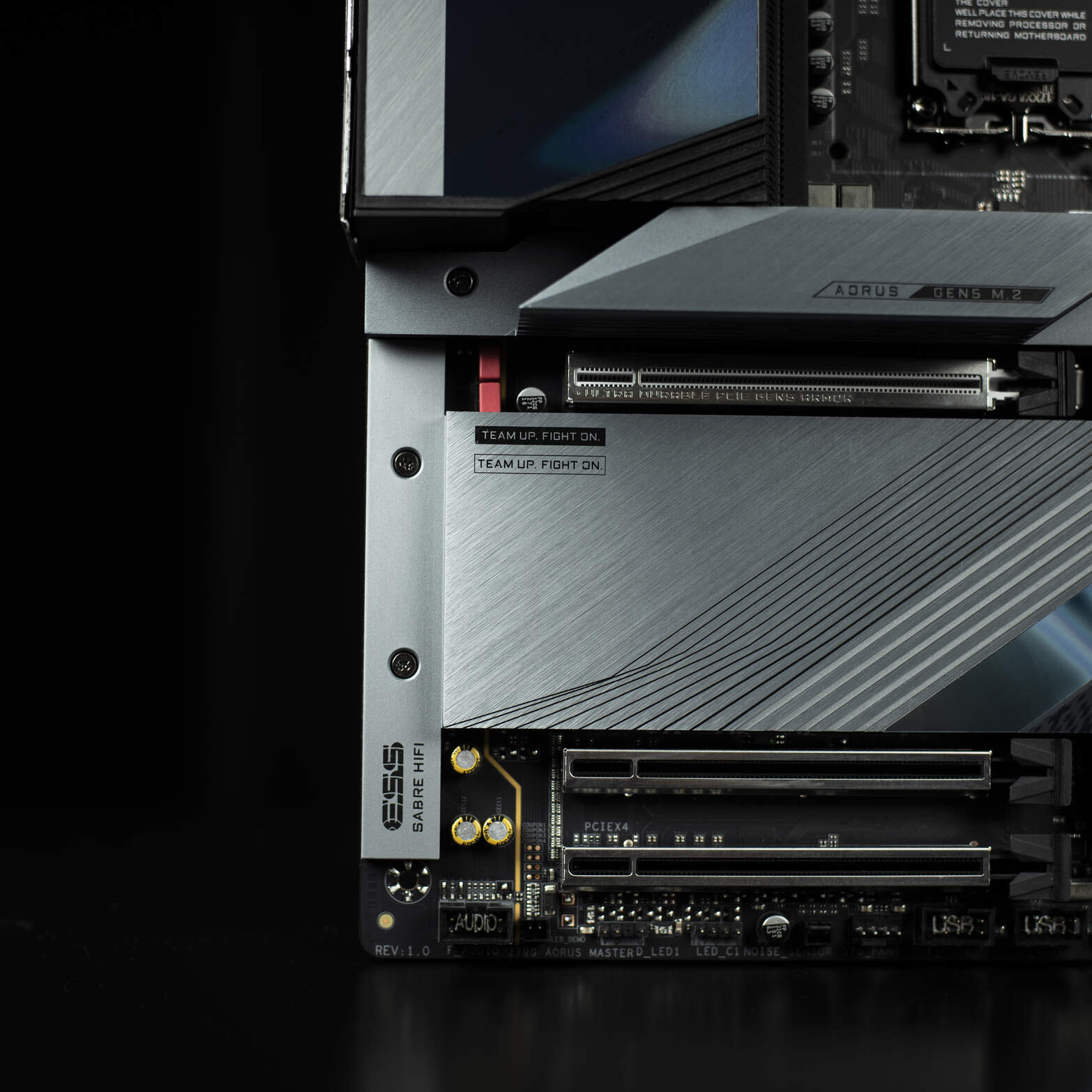 DDR5 Memory
Intel 13th gen processors make full use of DDR5 memory, officially supporting DDR5 RAM up to 5600MHz. When it comes to DDR4 memory, the new CPUs continue to support DDR4 RAM with speeds up to 4800MHz.
DDR5 memory is slowly going to become a replacement for DDR4 memory and is designed to perform better than DDR4 in a lot of ways. We are talking about faster frequencies, greater power efficiency, more bandwidth and faster speeds.
The latest DDR5 offering splits the 4bit channels of the memory to 2x 32bit channels which means that it increases the performance for the smaller blocks that pass through. By doing this, DDR5 is able to perform greater than previous memory generations have been able to.
With DDR5 memory supporting up to 512GB of RAM, it's the perfect choice if you are someone that is performing memory-hungry, demanding tasks, such as a content creator. Workflows that include the likes of video production, animation, design, and content streaming, all require a large amount of memory in order to perform at their best. By supporting up to 512GB of RAM, DDR5 truly does give you room to grow should you ever need to.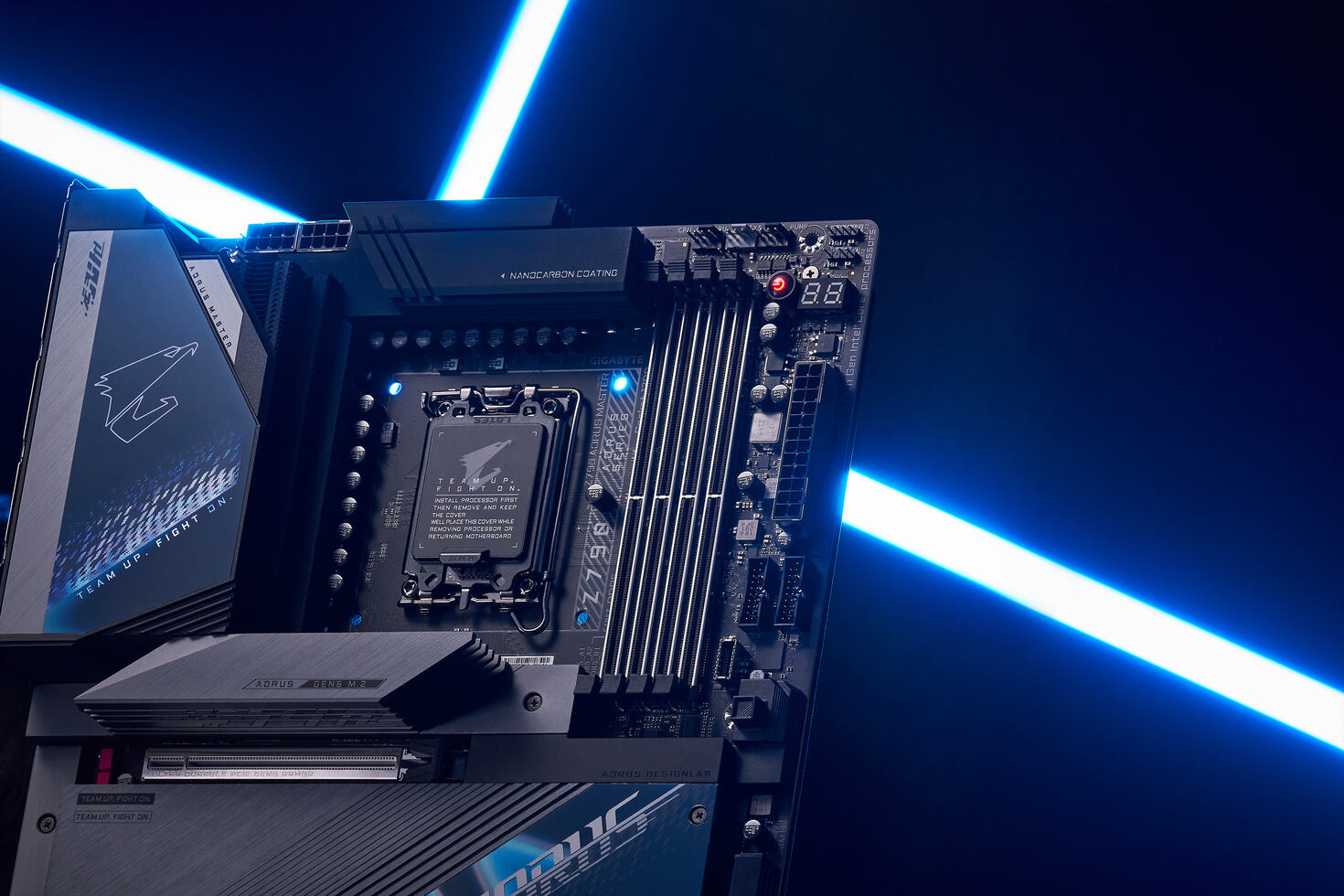 Intel 13th Gen CPU Offerings
The new Intel 13th gen CPUs will be available in the following flavors:
Core i9-13900K
24 cores (8 performance, 16 efficiency), 32 threads, max clock speed 5.8GHz, 36Mb L3 cache, up to 16 PCIe 5.0 Lanes.
Core i9-13900KF
24 cores (8 performance, 16 efficiency), 32 threads, max clock speed 5.8GHz, 36Mb L3 cache, up to 16 PCIe 5.0 Lanes.
Core i7-13700K
16 cores (8 performance, 8 efficiency), 24 threads, max clock speed 5.4GHz, 30Mb L3 cache, up to 16 PCIe 5.0 Lanes.
Core i7-13700KF
16 cores (8 performance, 8 efficiency), 24 threads, max clock speed 5.4GHz, 30Mb L3 cache, up to 16 PCIe 5.0 Lanes.
Core i5-13500K
14 cores (6 performance, 8 efficiency), 20 threads, max clock speed 5.1GHz, 24Mb L3 cache, up to 16 PCIe 5.0 Lanes.
Core i5-13500KF
14 cores (6 performance, 8 efficiency), 20 threads, max clock speed 5.1GHz, 24Mb L3 cache, up to 16 PCIe 5.0 Lanes.
Z790 chipset and Intel 13th Gen Motherboards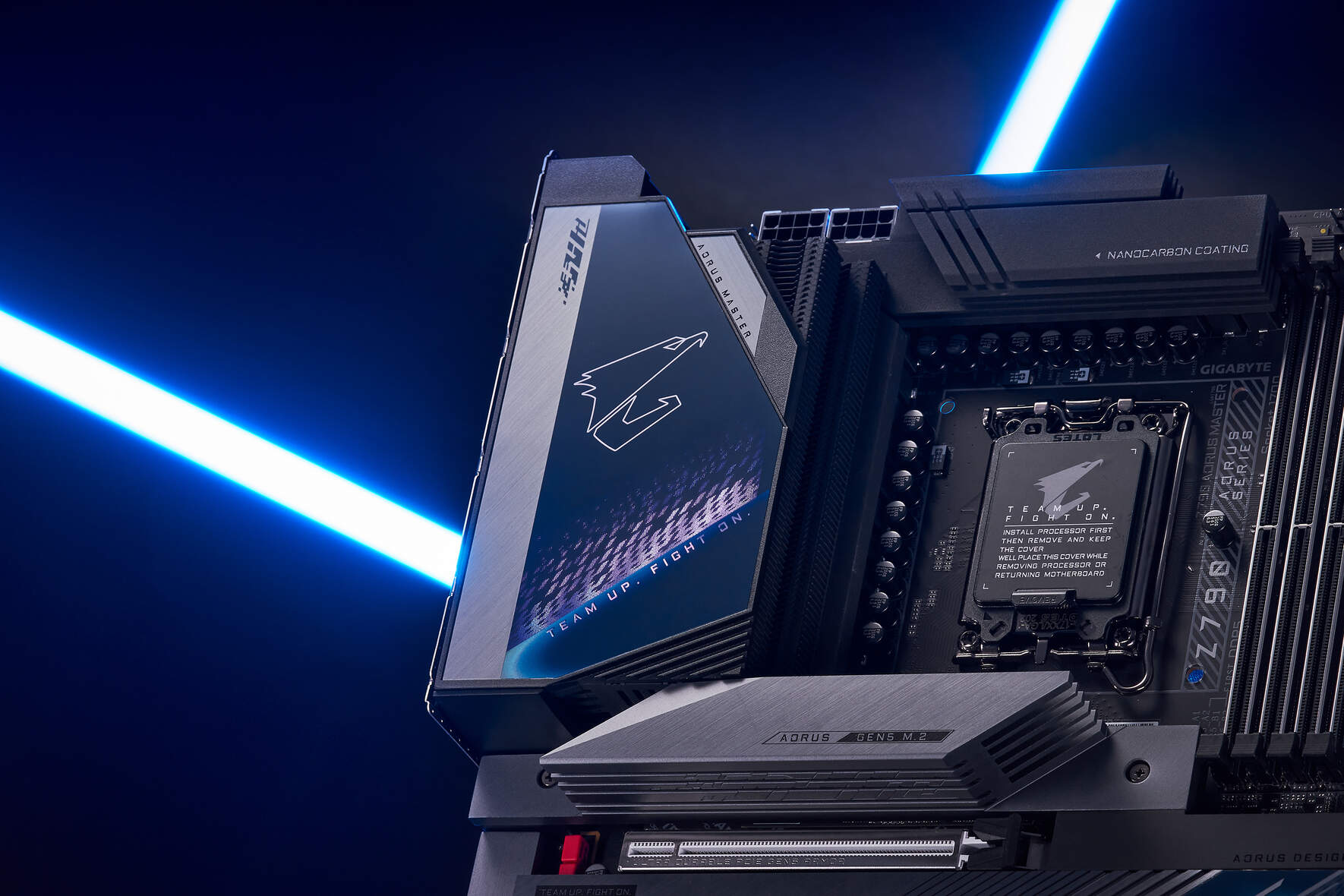 Z790 is the latest chipset offering designed to pair perfectly with the new Intel Raptor Lake CPUs. Although you can use the 13th gen CPUs with a Z690 motherboard, Z790 lets you take full advantage of what the 13th gen processors can offer.
The new Z790 chipset motherboards support both the 12th gen and 13th gen Intel processors. This is great for someone that is looking to upgrade their computer to the latest 13th gen CPU in the future as they can upgrade to a Z790 motherboard first and continue to use their 12th gen CPU until they can manage to also upgrade their CPU. This essentially allows you to upgrade your existing computer in stages and not having to spend all your money at once.
The Z790 platform fully supports PCIe 5.0 on both of the PCIe x16 slots as well as the M.2 slots. This is important for those that want to make use of the latest PCIe 5.0 SSD options available and the latest generation GPUs. When it comes to PCIe 4.0, the new Z790 chipset provides up to 20 downstream PCIe Gen 4 lanes, compared to the 12 downstream lanes of the Z690 chipset.
GIGABYTE AORUS offers a range of Z790 motherboards that all offer incredible performance, build quality, and reliability that they are known for. When it comes to powering your new Raptor Lake 13th GEN CPU, the following motherboards in particular offer excellent performance for gamers and content creators when paired with the right Intel CPU.
The AORUS MASTER is one of the most popular motherboard lines in the world, and it is for good reason. Offering a wealth of features, incredibly durable build, and brute performance, there is a reason why it finds its home in so many high-performance computers.
The Z790 AORUS MASTER is the latest offering supporting the new 13th gen Intel processors. This guy offers everything that someone looking for a high-performance rig could possibly need, including:
Dual Channel DDR5 with XMP 3.0 memory module support

1* SMD PCIe 5.0 x16

1* PCIe 5.0 x4

4* PCIe 4.0 x4 M.2

EZ-Latch Plus allows quick release and screwless installation of PCIe and M.2 devices

Direct 20+1+2 phase digital power design

Advanced thermal design
The Z790 AORUS MASTER is the perfect choice to pair with one of the higher-end 13th gen processors such as the 13900K and 13700K and a high end GPU and DDR5 memory. This pairing would give any gamer and content creator the power and efficiency that they would need to handle any product workflow and high resolution, high FPS gaming that you could throw at it. This motherboard is the ideal candidate for those that want to push their hardware even further with some overclocking.
If you are wanting to put together a new computer but you don't have the high-performance requirements needed for intensive content creation tasks then don't sweat, there are options for you as well. Something like the Z790 AORUS ELITE AX is a great choice.
The Z790 AORUS ELITE AX is a fantastic choice for gamers that want incredible gaming performance but want to watch what they are spending a little bit. Sporting the following features, this motherboard would be great paired with an Intel 13700K and 13500K, although it would also be able to handle a 13900K without breaking a sweat.
When it comes to features, the Z790 AORUS ELITE AX offer the following:
Twin 16+1+2 digital VRM design

Advanced thermal design

4* PCIe 4.0 M.2 with Thermal Guard III

3* PCIe 4.0 M.2 with Enlarged Thermal Guard

M.2 EZ-Latch Plus

SMD PCIe 5.0 x16
Learn More:
- Beginners 101 – 5 Tips for purchasing a CPU cooler
- Beginners 101 – 5 Tips When Purchasing a Computer Case
- The Key to Stability: The Power Design of GIGABYTE Motherboard