The GeForce RTX 40 series has taken the gaming community by storm, delivering unparalleled performance and immersion. With cutting-edge technologies like DLSS 3, these GPUs are a true force to be reckoned with. But if you're already invested in the RTX 40 series or considering making the jump, it's crucial to ask yourself one question: can your monitor keep up?
Sure, you could stick with your trusty Full HD gaming monitor, but let's be honest. That's like equipping a bicycle with a Ferrari engine. You'd be missing out on the full potential of your powerful graphics card and sacrificing the ultimate gaming experience. So why not go the extra mile and pair your RTX 40 series graphics card with a cutting-edge 4K gaming monitor?
GeForce RTX 40 series GPU + 4K monitor = Ultimate Combo
In the past, gaming with a high-refresh-rate 4K monitor posed challenges due to limited GPU performance. However, with the sheer power of today's GPUs like the RTX 4090, it's the perfect time to level up your gaming setup.
Based on NVIDIA's game test results, most DLSS 3-supported games can run at over 100 FPS in glorious 4K. Take Cyberpunk 2077, for example. By enabling DLSS 3 at 4K resolution, you'll be cruising through Night City at a silky-smooth 130 FPS on the GeForce RTX 4090 and achieving 102 FPS on the RTX 4080 with ray tracing on.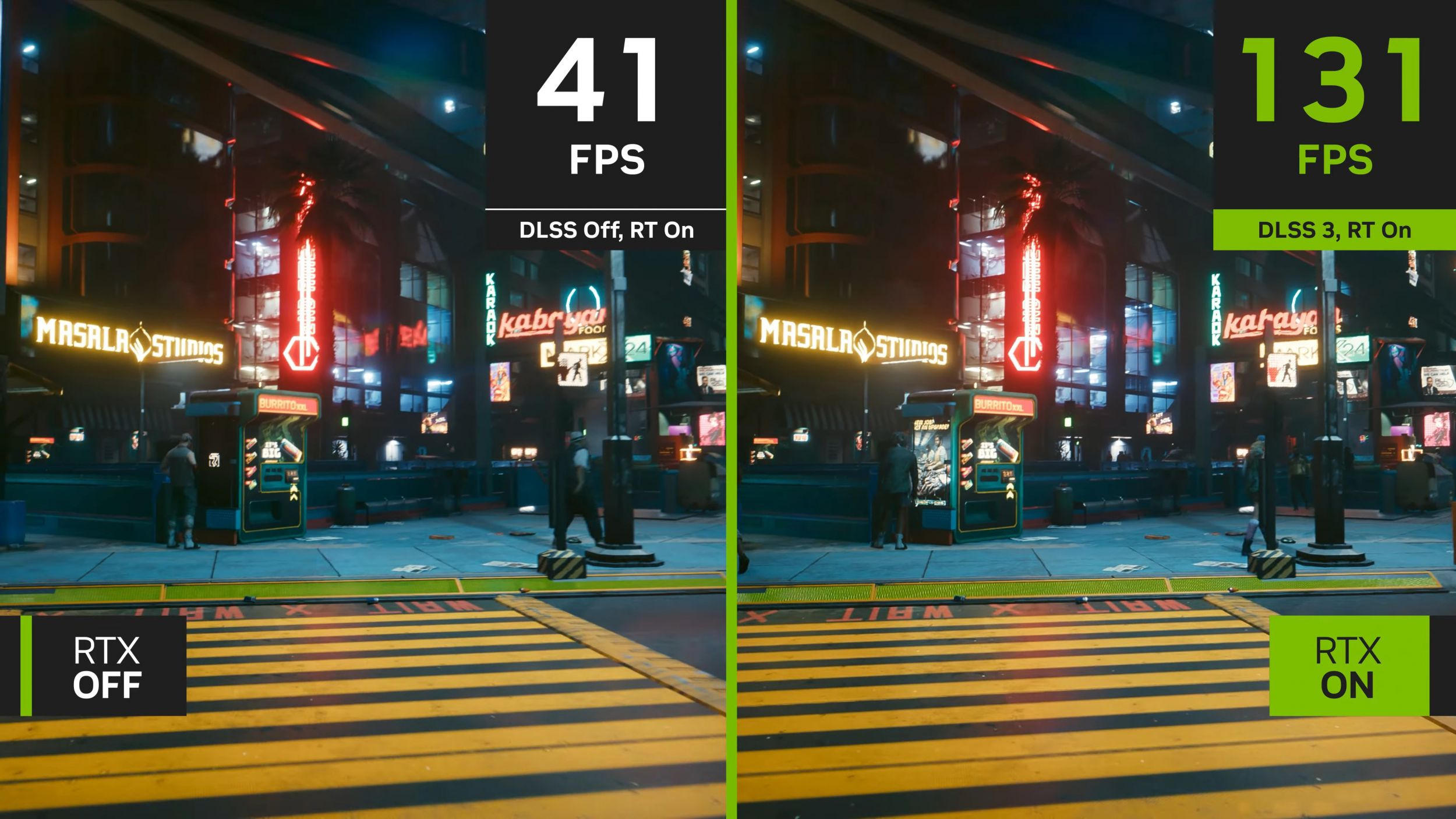 In Forza Horizon 5, the results are impressive too. Even the RTX 4070 Ti can break the 120 FPS barrier at 4K when DLSS 3 is activated.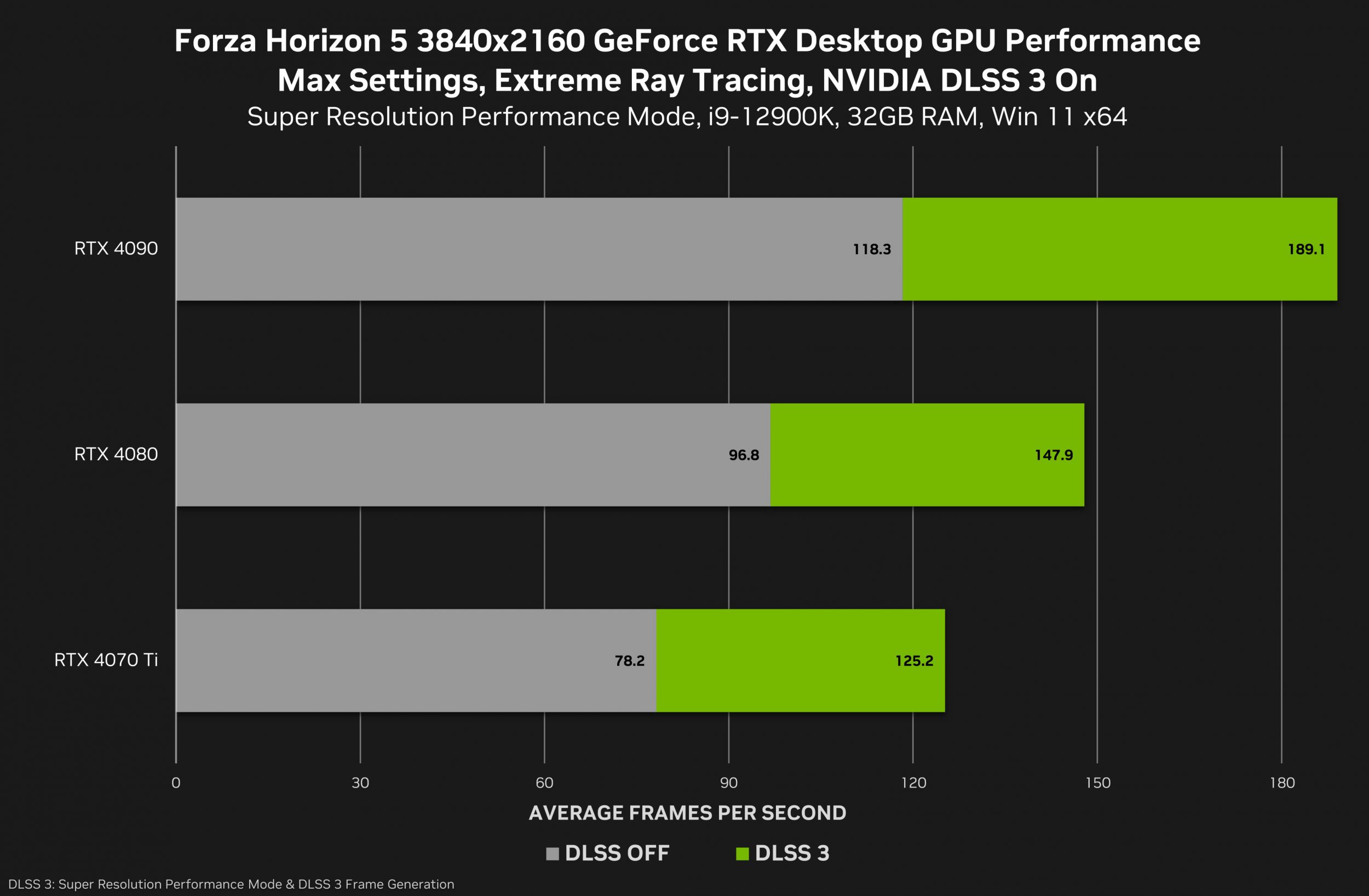 And here's the best part: 4K monitors are now more affordable than ever before. Investing in a 4K monitor is a long-term decision, as monitors tend to last several years. Choosing a lower-resolution monitor now and later regretting it would mean taking an unnecessary detour on your gaming journey. With the prices of 4K monitors dropping, it's a smart move to future-proof your setup and fully immerse yourself in the capabilities of your RTX 40 series graphics card.
If you want to make the most of your high-end RTX 4090 or RTX 4080, a 4K 144Hz monitor is the sweet spot. Here are our recommendations:
Gaming Monitors with SuperSpeed IPS - FI32U / M32U / M28U
The 32-inch FI32U, M32U, and 28-inch M28U are all excellent choices for 4K PC gaming. With their 4K 144Hz display, they deliver outstanding color accuracy thanks to the 10-bit color depth and a 90% DCI-P3 wide color gamut. Moreover, equipped with SuperSpeed IPS panels and boasting a rapid 1ms GTG response time, these monitors are tailor-made for competitive gaming and fast-paced action.
If productivity and convenience are your priorities, consider the M series models. Featuring a physical KVM button, they allow you to effortlessly switch between multiple devices, providing the best of both worlds. These monitors are perfect for work and play, offering the flexibility you need.
Gaming Monitor with Adjustable Arm - M32U-AE / M28U-AE
And for those who want to optimize desk space while adding a touch of style, the Arm Edition models, like the M32U-AE and M28U-AE, are a fantastic option. With the included monitor arm, you can mount the monitor directly to your desk, freeing up valuable space and creating an aesthetically pleasing gaming setup.
Curved Gaming Monitor - M32UC
For the ultimate immersive experience, look no further than the M32UC with its impressive 1500R curvature. This monitor takes your gaming way above the curve, providing an even more captivating and engaging visual experience.
Final Thought
Don't let a subpar display hinder your gaming performance. The RTX 40 series graphics cards are powerhouses that deserve a worthy companion. By upgrading to a 4K monitor, you unlock the full potential of your graphics card and immerse yourself in a world of stunning visuals and breathtaking detail. So, take your gaming to the next level, and choose a gaming monitor that matches the extraordinary capabilities of your powerful graphics card. Your eyes will thank you.
Learn More:
-Gaming monitor buying guide (Part 1/2)
-Beginners 101 - How to Setup Your Gaming Monitor