2023 is an exciting time to venture into the world of building a custom gaming PC from scratch, especially if it's your very first one. With a wide range of CPUs available at various price points, dropping prices for memory and flash storage, and the introduction of new mid-range GPUs, the gaming PC landscape is more inviting than ever.
If you're willing to invest a bit more for a capable gaming system that can deliver impressive performance, then planning around a higher-performance CPU, a powerful yet quiet graphics card, and a versatile motherboard is essential. Look no further, because the AORUS ELITE products are here to realize your dream build.
Here are 5 compelling reasons why you should consider them:
Best-in-class Quality: Striking the Perfect Balance
When it comes to gaming PC components, quality matters, especially when dealing with motherboards and graphics cards. Having said that, the AORUS ELITE products deliver the goods without breaking the bank.
The AORUS ELITE motherboards incorporate premium features that were once exclusive to flagship models, making them an excellent stepping stone into the world of premium gaming components. From top-notch power delivery to the best-in-class thermal design, these motherboards provide exceptional value, allowing you to unlock the full potential of your high-performance CPU without spending a fortune.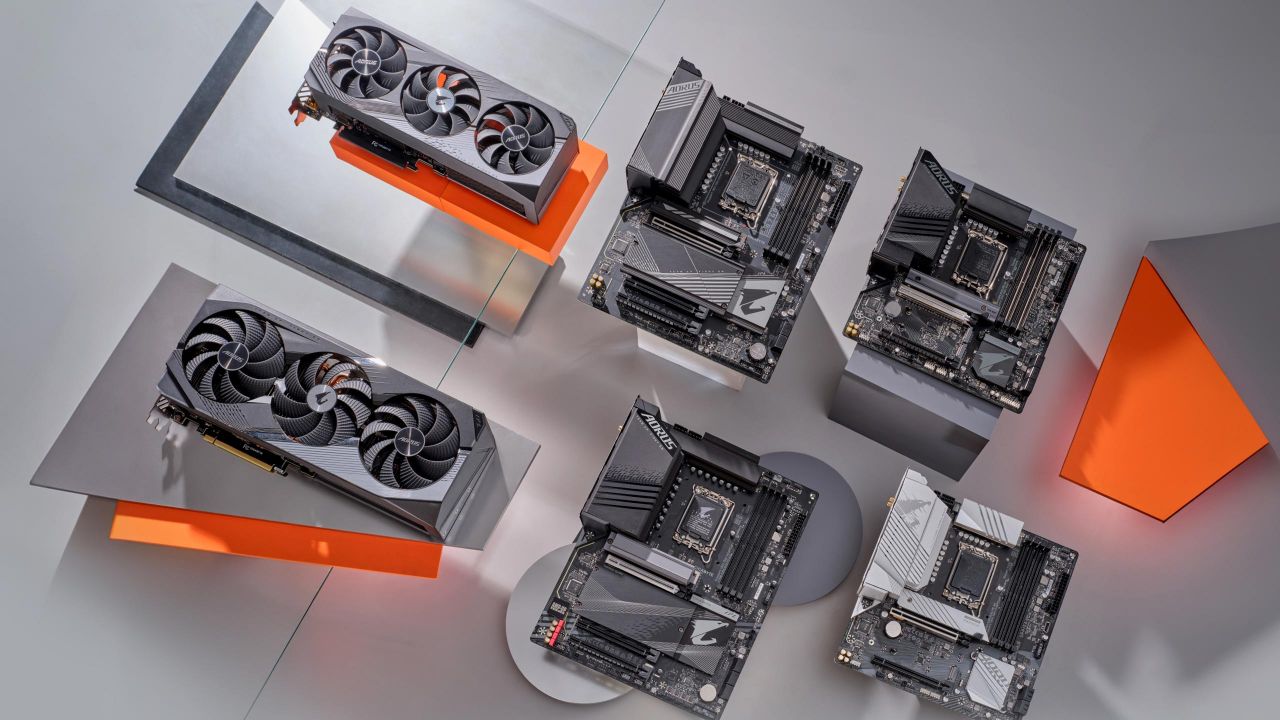 Similarly, the AORUS ELITE graphics cards stand out with their cherry-picked GPU cores, triple-fan WINDFORCE cooling system, and a package of premium extras like a metal backplate and PCB coating. These graphics cards provide excellent value for your money compared to others in the same class.
High Flexibility for DIY: Simplifying Your Building Experience
Embarking on the journey of building your own PC can be a bit daunting, especially for first-timers, but the AORUS ELITE products are engineered with PC rookies in mind, making the building process much smoother.
The motherboards come equipped with various DIY-friendly innovations, such as the PCIe and M.2 EZ-latch designs that streamline your building process. Additionally, they offer plenty of expansion options, including new-gen device connectivity, PWM fan headers, and an array of USB ports and front panel connectors, ensuring that your motherboard will support any future upgrades you may have in mind.
The graphics cards also cater to DIY enthusiasts, featuring user-friendly designs such as the protective backplate and the power indicator LED, making the building experience as simple as possible.
Pre-tuned Performance: A Head Start for Optimal Gaming
Why waste time tweaking settings and fiddling with the BIOS when you could be gaming already? The AORUS ELITE products enable pre-tuned performance straight out of the box, allowing you to dive right into your gaming adventures.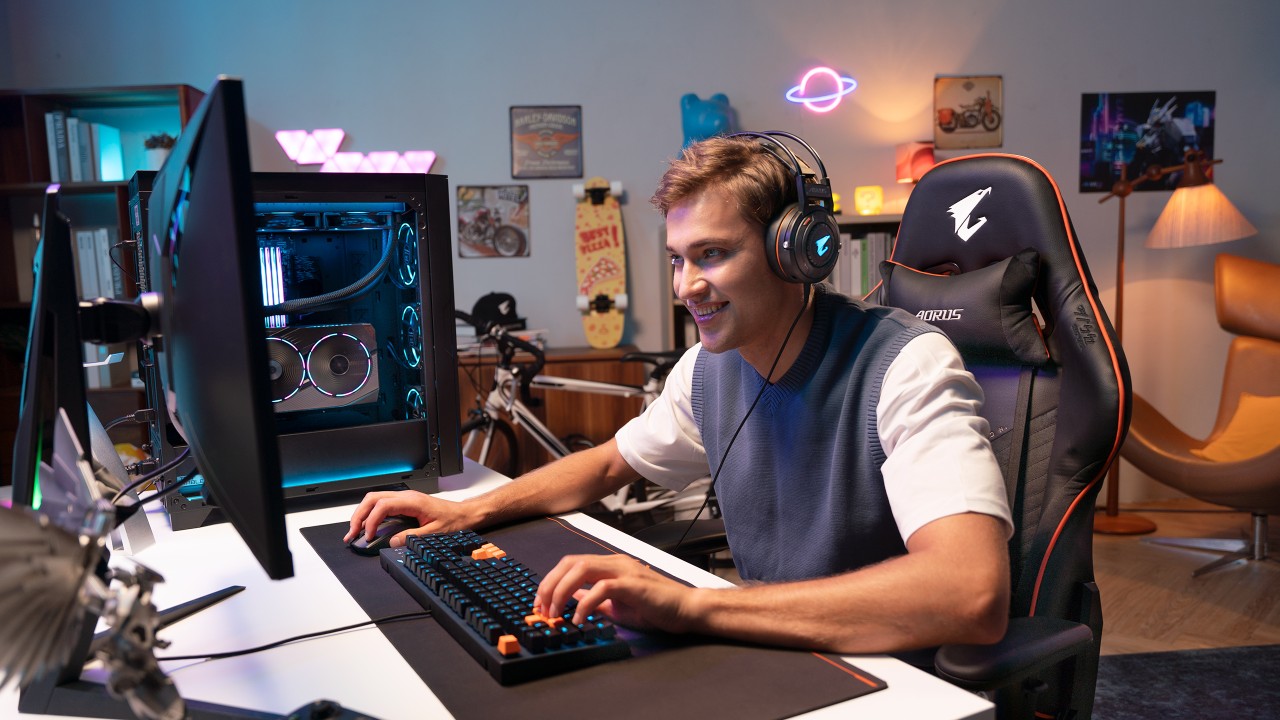 The motherboards are optimized for DDR5 memory, ensuring fast and reliable operation. Additionally, the BIOS settings are designed to be easy to operate, making overclocking and performance adjustments a breeze when you want to juice out the very last ounce of performance. On the graphics card front, the GPU is factory-overclocked to give you a headstart. The onboard BIOS switch further enables you to easily toggle between Performance and Silent mode, adapting to your gaming needs without any hassle.
Stylish Design and Customization: Game in Style
Gaming isn't just about raw power; aesthetics also play a significant role. If this is your first-ever build, you will certainly not want to make it dull. The AORUS ELITE products don't disappoint in this department, presenting sleek and clean designs to elevate your gaming setup.
The motherboards feature subtle RGB lighting configurations, adding a touch of style to your build without overwhelming the rest of your components. Multiple ARGB headers provide you with the freedom to customize your rig's lighting to match your preferences.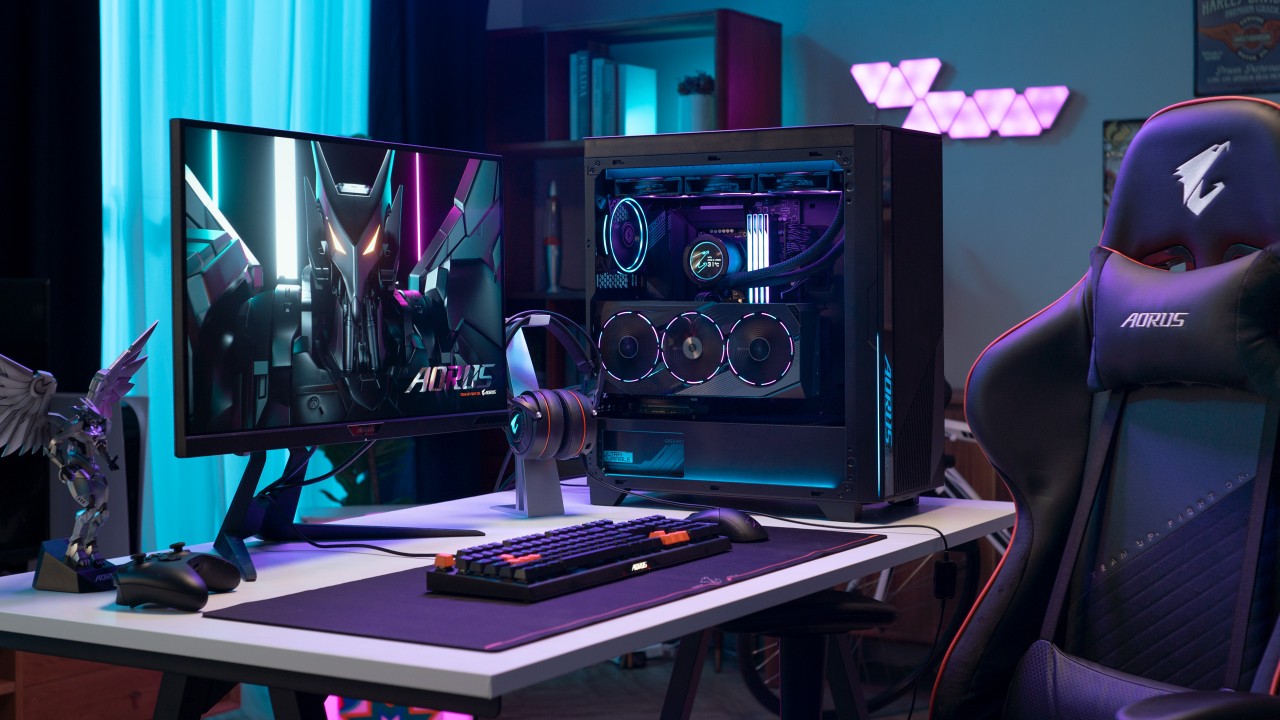 The graphics cards take it up a notch with an exclusive RGB Halo that adds a distinct flair to your gaming system. With the GIGABYTE Control Center, you can personalize the lighting colors and effects, creating a unique gaming style.
Premium Support: Peace of Mind for Your Gaming Rig
For first-time PC builders, the journey of investing in your gaming rig can be both thrilling and overwhelming. Having the assurance that you're in safe hands is crucial. This is where the AORUS ELITE products come in to provide you with the peace of mind you deserve. One of the standout features of the AORUS ELITE products is their free extended warranty of up to 4 years upon registration, which is especially comforting for beginners in the world of PC building. Knowing that you have this level of support and protection gives you the confidence to dive into your gaming rig project without unnecessary worries. So, rest easy and focus on crafting your dream gaming build, knowing that AORUS ELITE has your back throughout the process.
Build smart. Go ELITE.
A careful part selection will give a great kickstart to your PC-building journey. Whether you're performance-driven or budget-conscious, the AORUS ELITE products provide an excellent foundation for building your first gaming PC. From quality to flexibility, from performance to appearance, the AORUS ELITE products ensure an elite gaming experience from the get-go. For further details, explore the 'Go ELITE' landing page, and don't forget to check out the AORUS blog for additional PC-building tips and tutorials.
Learn More: