Well, if this sounds like you, NVIDIA has got the goods for you with the announcement of their new RTX 40 series graphics cards.
Boasting incredible performance unlike anything you have ever seen before, the NVIDIA RTX 40 series GPUs, such as the GIGABYTE GeForce RTX 4090 GAMING OC 24G, are the most powerful graphics cards you can get for your gaming and productivity rig.
So what makes the RTX 40 series cards so great? Well, let's dive right in and take a look and see why you should be seriously considering making the leap to NVIDIAs latest graphics offering.
NVIDIA RTX 40 Series Graphics Cards - Its time to level up
With the announcement of NVIDIAs latest GPU release, NVIDIA is promising some bleeding edge performance numbers when it comes to high resolution PC gaming. Not only are they touting it as the king of gaming, but these new GPUs are also designed to be the perfect choice for any serious content creator out there.
Powering the latest generation RTX 40 GPUs is a new architecture from NVIDIA called Ada Lovelace. Ada Lovelace packs the RTX 40 series GPUs with the latest and greatest in graphics technology and features to ensure that you have all of the graphics processing power that you need.
The Ada Lovelace RTX 40 series GPUs are designed from the ground up to give you the best performance possible when it comes to the likes of ray tracing, and AI based neural graphics.
Packing in new streaming multiprocessors, Ada Lovelace provides you with up to 2x performance and power efficiency when compared to previous generations. 4th generation Tensor Cores provide transformative AI technologies that provide up to 2x AI performance, while third generation RT cores offer 2x the ray tracing performance than before.
NVIDIA DLSS 3
One of the key highlights of the RTX 4080 and RTX 4090 GPUs is the inclusion of DLSS 3. DLSS 3 (Deep Learning Super Sampling) is one of the main features of the new RTX 40 series graphics cards that essentially uses AI to boost the framerate and performance in games.
DLSS 3 is the latest version of DLSS which offers great performance boosts over previous generations of the technology.
Typically DLSS is able to increase video game performance by automatically generating images at a lower resolution than what you are currently playing at in order to reduce the amount of work that the GPU is having to do. And this is now where the AI kicks in.
AI would then take over and upscales those images by adding more pixels which in turn brings the image up to the higher resolution. This would then mean that you are able to game at higher resolutions with brilliant image quality without your GPU having to do all the work by itself.
DLSS 3, the latest iteration of DLSS, provides up to four times the performance than standard GPU rendering. It is able to achieve this thanks to the included 4th generation tensor cores which allows the GPU to make use of something called Optical Multi Frame Generation.
Rather than simply adding extra pixels to an image, Optical Multi Frame Generation goes one step further and instead produces entirely new frames. By doing this it means that the image that is produced does not contain as many visual defects making it easier for the AI to render everything. These new frames are passed through a neural network which then produce new frames and provide you with graphics that are boosted up to four times when compared to someone that is not using DLSS.
This all means that your graphics card does not need to work as hard as it would normally need to and allows you to game at higher resolutions with higher graphics quality than you would have been able to previously.
Ray Tracing
Ray tracing allows you to take your games to the next level by providing you with ultra realistic lighting and lighting effects. Ray tracing is able to simulate how light behaves in the real world which leaves you with a gaming experience that is truly immersive.
The RTX 4080 and RTX 4090 graphics cards make use of third generation ray tracing cores and the new RTX 40 series GPUs are able to provide you with up to 2-3 times the ray tracing performance than their previous generation cards.
Ray tracing is a rendering technique that uses an algorithm to trace the path of light within a game's scene and then simulate the way that the light would interact with the objects it passes in the game, as if it were real life.
Ray tracing allows for amazingly lifelike scenes to be produced in games that really draw you into the action. Games take on a new level of realism that takes your gaming experience to a whole new level.
When you are playing something like an FPS where there are bullets flying overhead and grenades going off around you, adding realistic lighting to the fire and explosion effects for example add a new level of immersion to the action like never before.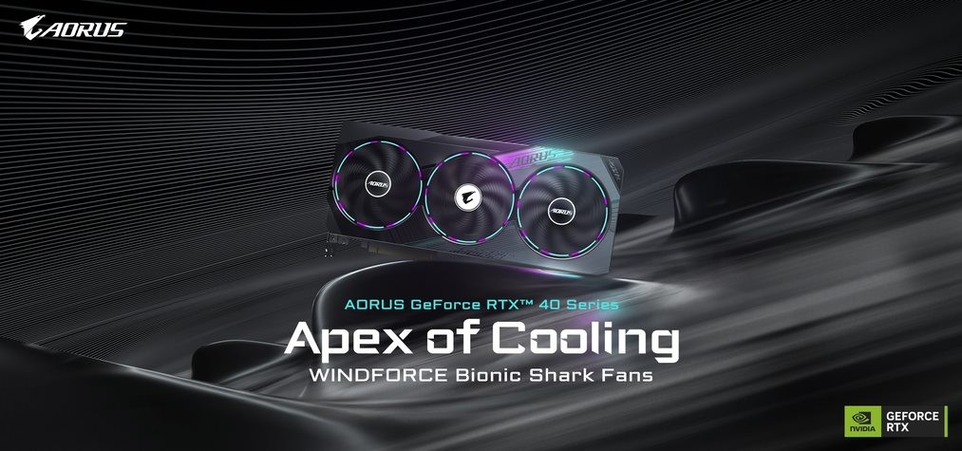 NVIDIA Reflex
Want to get the fastest response times out of your keyboard and mouse? This is exactly what NVIDIA Reflex is designed to do.
NVIDIA reflex is able to reduce the amount of latency and input lag for the input devices that you are using with your computer. This is important because in the heat of battle you want to know that when you perform an action in-game that the action is performed as quickly as possible. This is especially true for first person shooters and competitive games as every second really does count.
NVIDIA Reflex is able to reduce latency dramatically thanks to the SDKs and driver optimisations that it makes use of. Reflex allows game developers to make use of a number of APis that allow them to measure and therefore reduce latency in the games that they are developing.
Gamers are able to enable Low Latency Mode for supported games that allows Reflex to dynamically reduce system latency by using both GPU and game optimisations. This allows gamers to receive the lowest latency possible, giving them a competitive edge against their opponents in games.
The perfect choice for creators
The new RTX 4080 and RTX 4090 graphics cards from NVIDIA are not just designed for gamers, they are the perfect GPU choice for content creators.
Content creators need as much horsepower as possible out of their computer in order to be able to easily perform intensive tasks such as video production, streaming, graphic design, and rendering.
Not only do the latest generation GPUs from NVIDIA handle this without breaking a sweat, but they also come with a range of turns to help you with the content that you create.
NVIDIA Studio
With content creators in mind, NVIDIA offers NVIDIA Studio drivers that are focused on providing the best performance possible for your creative applications.
Working closely with creative app developers, NVIDIAs Studio drivers prioritise stability and performance for creative applications such as video product software and 3D rendering tools.
This enhanced performance and stability allows content creators to more easily create the content that they love and more quicker and efficiently than ever before. NVIDIA Studio drivers are the go-to choice for those that take their passion for content creation seriously and want to improve their daily workflow.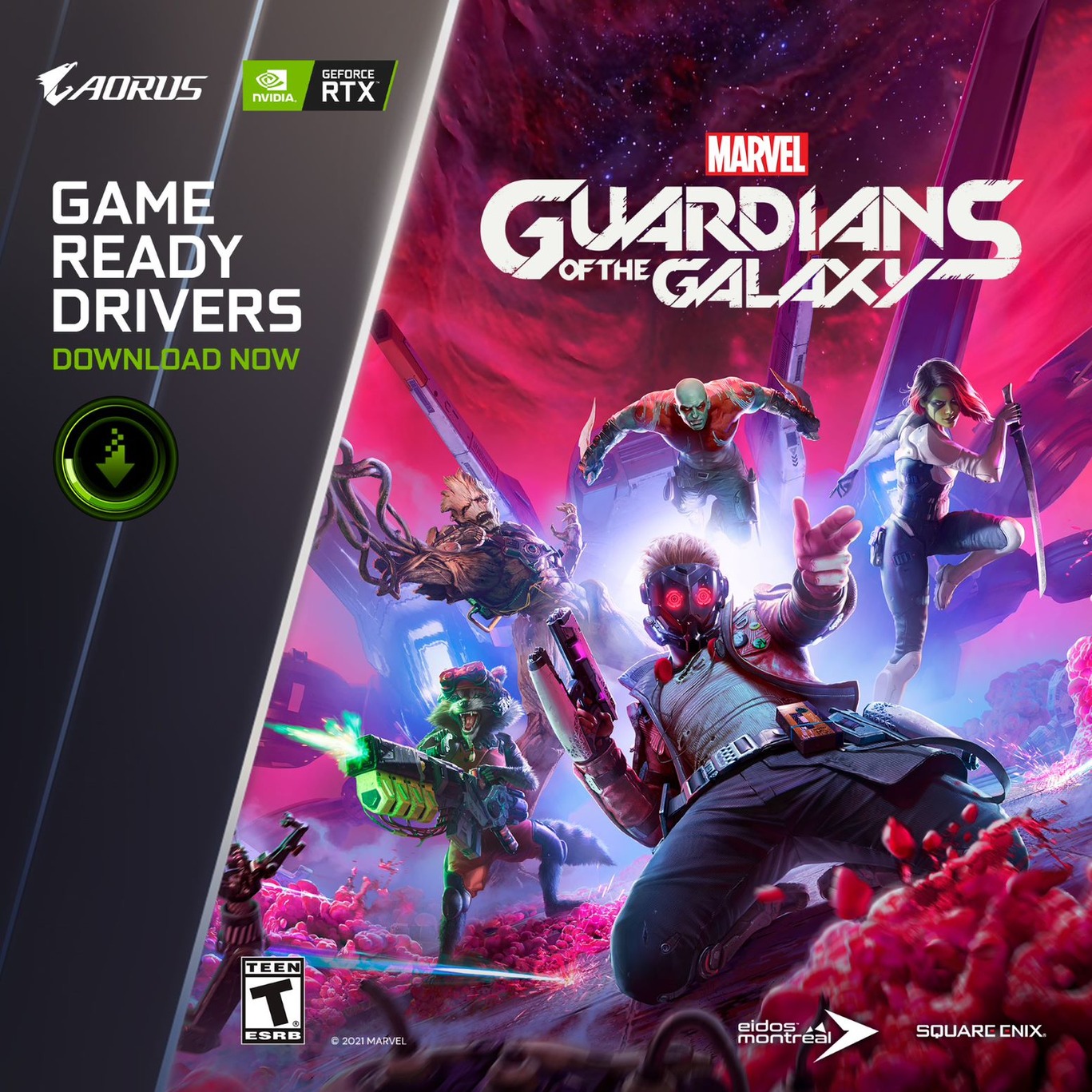 NVIDIA Encoder
If you are someone that enjoys streaming content to your fans the NVIDIA Encoder (NVENC) is going to be one of your best friends.
The NVIDIA RTX 40 series graphics card makes use of the 8th generation NVIDIA Encoder that allows for high quality streaming without the lag and stuttering. It is able to do this by making use of next-generation AV1 encoding support which offers greater efficiency than that of H.264.
What does this mean exactly? Well simply put, it means that you are going to be able to stream at higher resolutions with greater image quality than you could previously.
If you are someone that wants to take their streams to the next level, or are looking to get more serious about streaming, that the RTX 4080 and RTX 4090 GPUs are a good place to start.
NVIDIA Broadcast
In addition to the NVIDIA Encoder that we just spoke about, you also have access to NVIDIA Broadcast. This is where your streaming and content creation really do start to take a leap ahead.
NVIDIA Broadcast is software that is powered by NVIDIAs AI that helps to greatly increase the performance and quality of your audio and video which is great for live streaming, video creation and conference calls.
One of the things that NVIDIA Broadcast can do is greatly enhance audio quality by removing microphone noise, background noise, and room echo. This is perfect for someone that is streaming themselves playing games as it effectively removes unwanted sounds such as keyboard and mouse clicks, and fans and air conditioning noises. This puts the focus back onto you and not what is going on around you.
NVIDIA Broadcast also offers video enhancements such as automatic background removal for your camera. You are able to replace the background of your video with something else and you can also blue and hide your background. Basically, it gives you a virtual green screen that allows you to take full control over what your audience sees.
NVIDIA Broadcast gives you the tools needed in order to create a stream exactly the way that you want it and in the best possible quality performance. At the end of the day, it is about giving your fans something that they not only want to watch, but is also an enjoyable watching experience.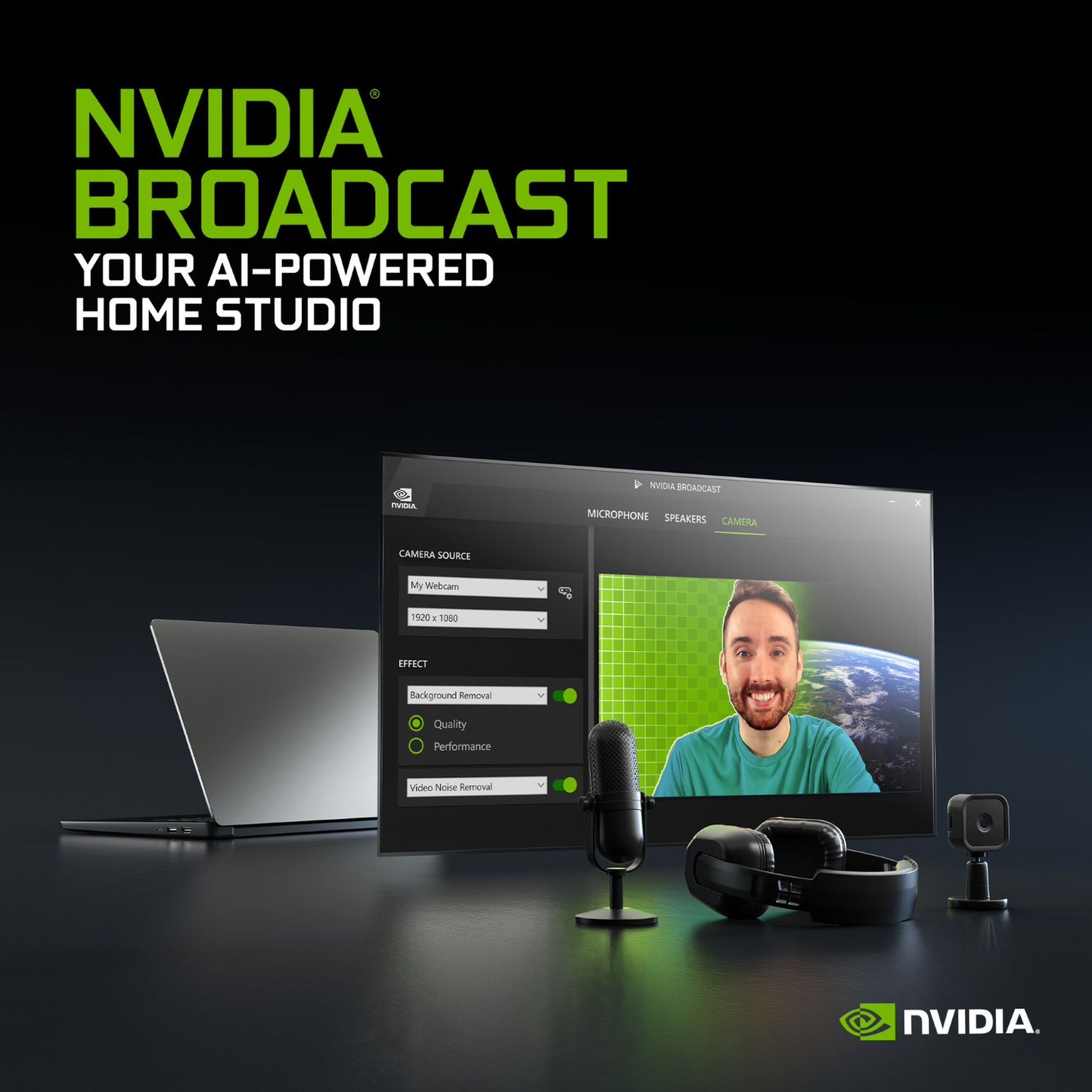 NVIDIA RTX 4080 and RTX 4090
To start off with, the new NVIDIA RTX 40 series graphics card will be available in a few flavours, RTX 4080 (12GB), RTX 4080 (16GB), and RTX 4090.
All of these offer outstanding performance like you have never experienced before.
The RTX 4080 cards offer an impressive performance boost compared to the RTX 30 series graphics card. NVIDIA states that you will experience a 2-4x improvement with the RTX 4080 when compared to the previous RTX 3080Ti.
The RTX 4090 GPUs are the monsters of the RTX 40 series lineup. Sporting 25GB of DDR6X memory, graphics cards such as the AORUS GeForce RTX 4090 MASTER 24G offer unrivalled power that is the ideal choice for serious gamers and content creators.
Boasting an impressive 16384 NVIDIA CUDA Cores, 24GB of DDR6X memory, and a 21Gbps memory clock, the RTX 4090 puts other graphics cards to shame with the raw power that these guys can put out. In fact, you are looking at around 2-4x the performance of an RTX 3090Ti with 4x the processing throughput.
Now is the perfect time to build that dream gaming rig or content creation system and take advantage of all that the new RTX 40 series GPU lineup has to offer.
Learn More:
- Hitting The APEX With The New GIGABYTE AORUS GEFORCE RTX 40 Series GRAPHICS CARDS
- The Key to Stability: The Power Design of GIGABYTE Motherboard
- How a Motherboard Handles Power
- 5 Tips When Purchasing Your New Motherboard
- Beginners 101 – 5 Tips When Purchasing a Power Supply