NVIDIA has launched the new RTX 30 series GPU with the RTX 3080 now that it's officially available in the market.
You're probably looking for a new graphics card for the newest titles or 3D rendering. It's time to find the ideal RTX 30 graphics card for you. So the biggest question: how to choose the ideal graphics card that fits your needs?
Different GPU For Different Purposes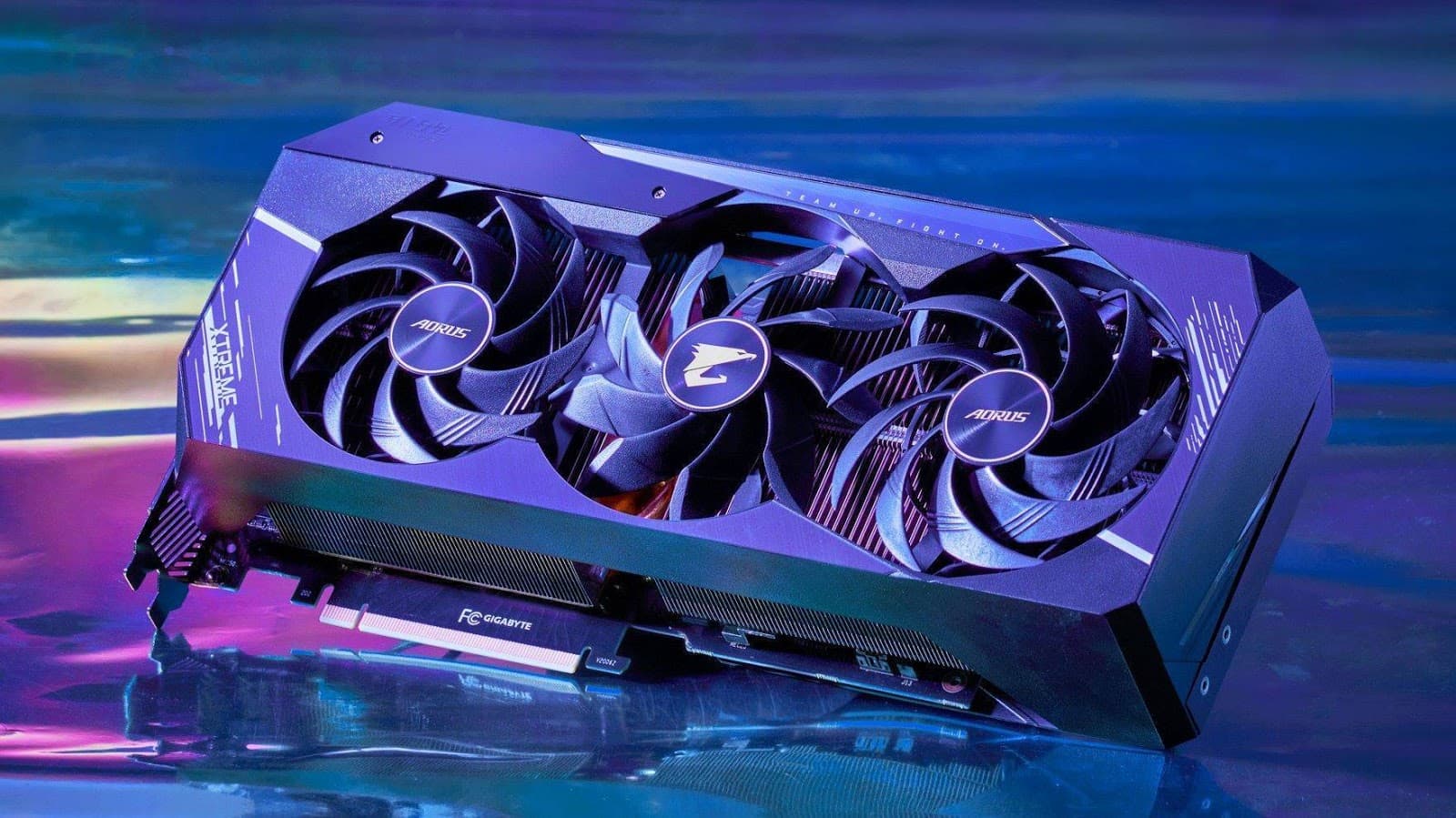 There are two RTX 30 series models available now: the RTX 3090 and RTX 3080, which both belong to the high-end segment of the market.
The RTX 3090 is the more powerful of the two based on the naming, however, these two GPUs were built for different purposes.
Compared to the RTX 3080, the RTX 3090 possesses ~20% more CUDA cores (8704 vs 10496), significantly more VRAM (24GB vs 10GB) and it's perfect for content creators, as programmers and designers can take more advantage of these features.
Content creators do not expect or need high framerates or picture quality but more CUDA cores with raw power for something such as building mathematical models, machine learning or neural networking, and the vast 24GB of VRAM for pre-depositing more graphic textures which will help to accelerate 3D rendering.
As for the RTX 3080, it's made for gaming from the ground up and that explains why all the game benchmarks shown by NVIDIA CEO Jensen on RTX 30 reveal event focused on the RTX 3080. To simplify things, the RTX 3090 was built for professionals and content creators while the 3080 is intended for gamers.
Check Out The Complete RTX 3080 & 3090 Lineup From GIGABYTE
As an industry leader, GIGABYTE has come up with a complete lineup of RTX 3080 & RTX 3090 graphic cards for any use case and scenario.
There are 8 models within the RTX 3090 lineup. Under the premium gaming brand AORUS, there are 4 models the AORUS XTREME, AORUS MASTER, AORUS XTREME WATERFORCE (AIO), and AORUS XTREME WATERFORCE WB (mono-block).
Under the GIGABYTE brand, there are 4 models: Gaming OC, VISION OC, Eagle OC, and Turbo. As for RTX 3080 lineup, there are 6 models to choose from: AORUS XTREME, AORUS MASTER, AORUS XTREME WATERFORCE (AIO & mono-block), Gaming OC, VISION OC, and Eagle OC. Let's take a deep dive into these models and see which card is the right for you.
Check out all of RTX 30 series
AORUS Series: Built For Extreme Gaming
If you're a hardware enthusiast or want the maximum performance out of your hardware, the AORUS lineup is perfectly built for you.
To squeeze the best performance of RTX 30 series GPU, AORUS introduced "MAX-Covered Cooling" for the brand new GPU. Under MAX-Covered Cooling there are three key technologies: stacked fan, wind claw, and alternate spinning.
All of these new technologies were designed to perfectly cool the GPU efficiently. AORUS did not stop there. Going a step further and utilizing a large vapor chamber on AORUS RTX 3090 EXTREME & RTX 3080 EXTREME, the thermal efficiency and cooling on AORUS graphic cards have reached even higher heights.
AORUS has also introduced LCD Edge View, an LCD display on the side of the graphics card which could output important GPU info such as temperature, usage, or clock. All of these features allow the AORUS lineup to hold the performance crown for RTX 30 series GPU.

Learn More : Unboxing AORUS RTX 3090 EXTREME
AORUS WATERFORCE: Ultimate Water-Cooling For GPU
Water-cooling is something we know enthusiasts will go to push the performance to the maximum. AORUS is the only brand possessing a complete lineup of water-cooled graphic cards, including the AIO cooled AORUS XTREME WATERFORCE and custom open-loop type AORUS XTREME WATERFORCE WB.
With these two models you will always get a dedicated water block that covers all major components on a graphics card such as GPU, VRMs, and VRAM, and most important of all, it eliminates any concerns breaking the warranty as it comes pre-installed. You can have it all with outstanding performance and complete warranty with AORUS WATERFORCE series graphic card.
Gaming OC: Perfect Gear For 4K@60 Gaming

If you want to have the 4K@60 gaming experience, the Gaming OC is definitely the one for you. Compared with the Founder's Edition from NVIDIA, it has higher GPU clock speeds, and is able to push the game resolution to 4K with 60 FPS or more.
The Gaming OC also features dual BIOS, allowing users to switch between game & silent mode for every scenario. RGB lighting is another feature that makes the Gaming OC shine in the market. On the top of the card, there's an RGB light bar that can be set to different RGB light effects such as breathing or wave, making your gaming PC shine.
Eagle: The Perfect Balance Between Performance & Price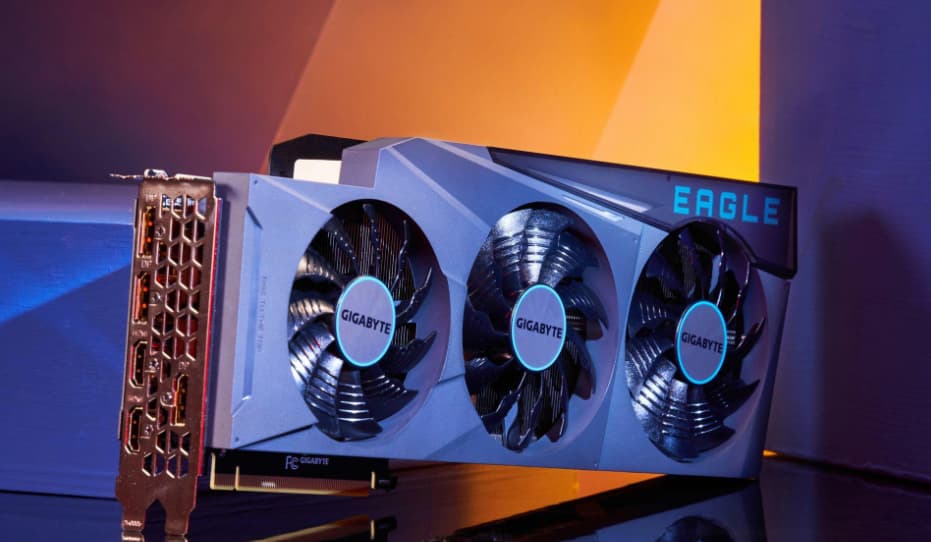 If you want to jump in the world of 4K gaming but on a budget, the Eagle is the perfect one for you. The RTX 30 series- based Eagle cards can push the FPS to 60 (4K) even 120 (1440p) on your favorite game titles and is loaded with many high-end features such as graphene nano lubricant for the fan sleeve bearing for up to 2.1x fan lifetime and Ultra-Durable-grade choke, a capacitor used for graphic card.
All of these makeup for a stable gaming platform that can tackle any game you throw at it.
VISION: Built For Content Creation & Professionals
As mentioned from the beginning, the RTX 3090 was built for professionals with its sheer amount of CUDA cores and 24GB of VRAM. The VISION series graphics cards which cover RTX 3090 & 3080 perfectly fits the needs of content creation or professionals.
VISION is the newly launched product series built for creators, which contains a motherboard & graphic card and may expand the coverage to different products in the future. VISION features a clean aesthetic, multiple video output ports, and NVLINK (on 3090 only), which enables creators to support multiple displays or easily build support a multi-GPU system for 3D rendering.
So after being introduced to the new GIGABYTE and AORUS family series, have you decided which RTX 30 series graphic card you should go for?
To keep it simple, if you're chasing top-notch performance, go for the AORUS; If you would like to see your favorite AAA title played with 4K@60, go for the Gaming OC or Eagle; whether you're a content creator or professional, VISION is the one for you. With the complete lineup of RTX 30 series graphic card from GIGABYTE, we hope to bring new possibilities to your gaming or creation.


Learn More :

What is Max-Covered Cooling?
Unboxing AORUS RTX 3090 XTREME
5 Tips When Purchasing Your New Graphics Card