Gaming chairs have grown popular among gamers over the past few years and if you're reading this, you likely want to find the perfect gaming chair for you.
Gaming chairs can offer excellent lower lumbar support which is great for your back and come packed with all of the ergonomics that you need in a chair. These chairs are not only made for gamers but are becoming a favourite for anyone that works and sits in front of your desk for long hours.
But when it's time to choose your gaming chair, you'll realise how many options are out there making it more confusing to know which one is best for you.
So how do you choose the perfect gaming chair?
Don't worry, we've got your back. This guide will help you pick the best chair for your needs and you will learn what makes an excellent gaming chair, how to choose the best size, and a lot more.
Adjustable Armrests
Whether you're gaming or working, remember that your arms need adequate support when sitting in your gaming chair. Plus, you also need to have the freedom to move and stay comfy.
If seated for hours, we suggest that you choose a gaming chair that sports 2D or 4D armrests. They should be designed to offer support to your forearms, elbows, and even your wrists.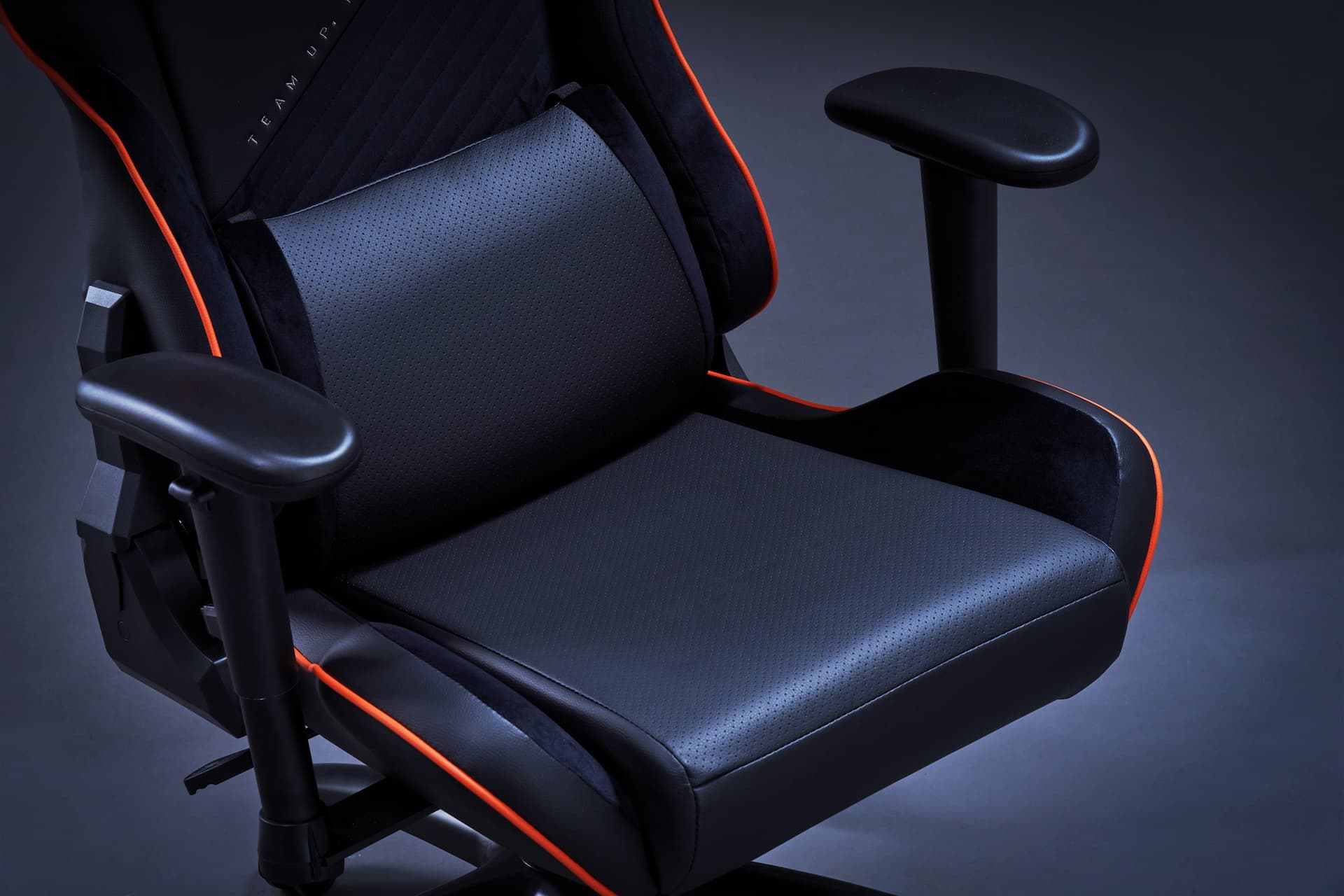 These armrests help optimise seating ergonomics while relieving any pressure along the shoulders and allow you to move the armrests up and down, front and back and in and out.
Cold Foam Padded Seats

Choose a gaming chair that features cold foam padding seats. If it sports cheap padding, you won't get adequate comfort for long.
Another thing to note is if you're sitting, and your knees feel its steel frame beneath the padding, it's another sign that it won't be comfortable for prolonged sitting.
Why do we suggest cold foam padding seats? It's because these give your body continuous support, and are also more durable compared to regular foam.
This type of foam is firm yet soft. So even if you're sitting on the gaming chair all-day-long, you'll still enjoy the comfort it provides.

Backrest
When testing the backrest of your gaming chair, you need to consider two things: adjustability and support. You can check by positioning the chair's pillows against the curve of your spine.
Play with the chair's recline until you find the perfect positioning. Your back will feel relaxed and comfortable because of the support it gives.
To check its adjustability, set the reclining position in different positions. You can angle it all the way back or position it upright. All these should be easy to shift and you should not have any problems doing so.
After making the adjustments, determine if you can stay in those positions for lengthy hours.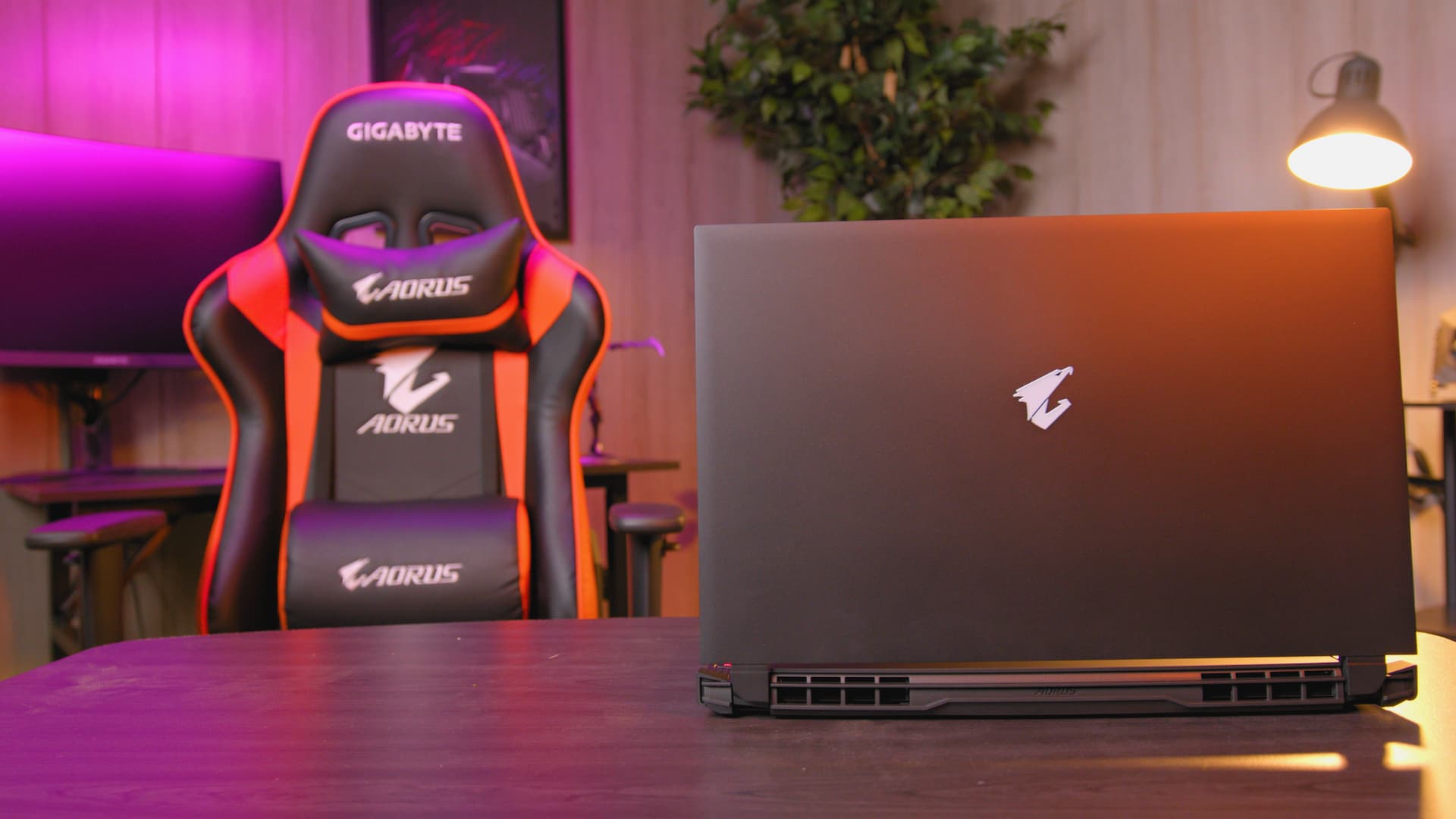 What is the Chair Made of?
When choosing a chair, you shouldn't just consider the comfort it gives. A key factor in determining if the chair is comfortable for you is the material that it is made out of.
Here are a few common materials that are utilised when creating the ideal gaming chair.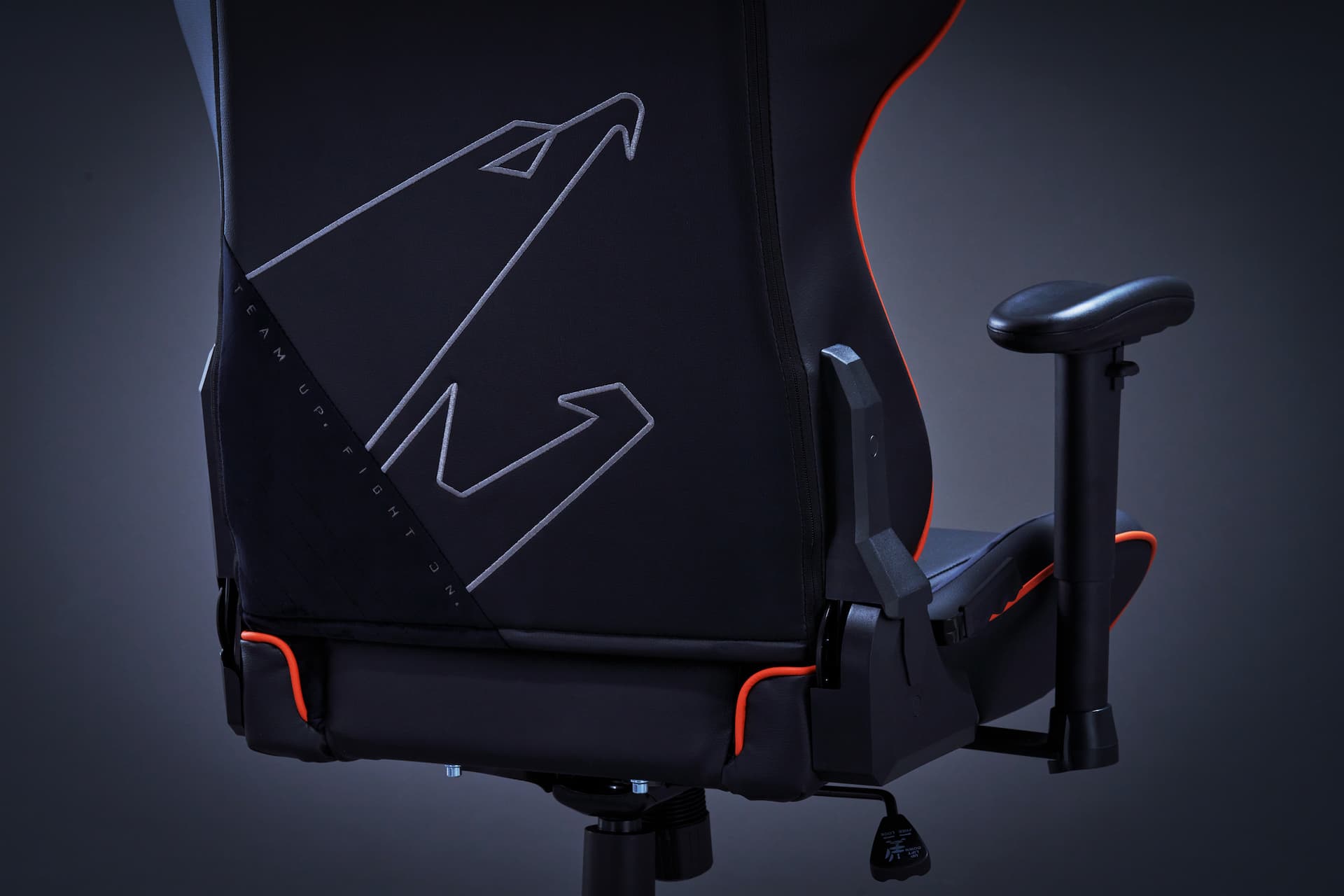 Leather
Real leather comes from rawhide (often cow hide). It's made with the tanning method. A lot of companies claim that they use leather materials, but usually, it's only faux leather.
This material is more durable compared to faux leather, and it lasts for generations too. Plus, remember what they say when talking about leather: it gets better with age.
Not only that, but it is more breathable so it's ideal for taking in and putting out moisture. Basically, it can decrease the amount of sweat for the chair keeping things cooler.
The downside of leather is that it's one of the most expensive materials to use.
PU Leather
This material is synthetic and created by utilising split leather. It's basically what's left after layers of real leather are taken from the rawhide.
PU isn't as breathable and enduring as real leather. However, when comparing it to PVC, it's much more breathable.
This replica of real leather is more realistic and it's evident in looks and texture. Technically, PU is a smart real leather substitute when you don't want to burn your budget thanks to its more affordable pricing over real leather.
PVC
PVC is another substitute that is coated with PVC mixtures and supplements.
It's a material that's water, fire, and stain-resistant. Because of this aspect, this material has become popular for different commercial uses. Plus, these properties are beneficial for quality chairs since water/stain repellent = lower chances of cleanups.
Also, it is cheaper when comparing it to leather or PU leather.
Fabric
Fabric is a common material used. It's more breathable than leather or other replica materials. It means, sitting on fabric-based gaming chairs will offer diminished sweating and contained heat.
It is softer than leather, so if you prefer something softer and cooler however it is not as hard-wearing.
Mesh
A breathable element is mesh. It's better at cooling compared to fabric and it's just as comfortable to use.
On the market, you can find an array of mesh-based gaming chairs. These range from cheap to extremely pricey ones.
There are different material choices when picking your gaming chair. Go for the one you prefer based on your needs and requisites.

Choose the Best Size
Notice that not all chairs sport the same size. That's because they're made to fit a range of different body types.
When choosing the perfect chair, it should have the right size to guarantee adequate posture and ergonomic support. Also, don't forget the backrest's height. You need to select an ideal one so the neck pillow will fit you well.
A perfectly-sized chair will also allow you to set your feet flat on the floor. This is critical since it will aid in offsetting your body weight. How? It's done by evenly distributing your weight throughout the seat's surface.
When you're shopping for your gaming chair, make sure to try it out. Fix its height to see if your feet can firmly plant on the floor.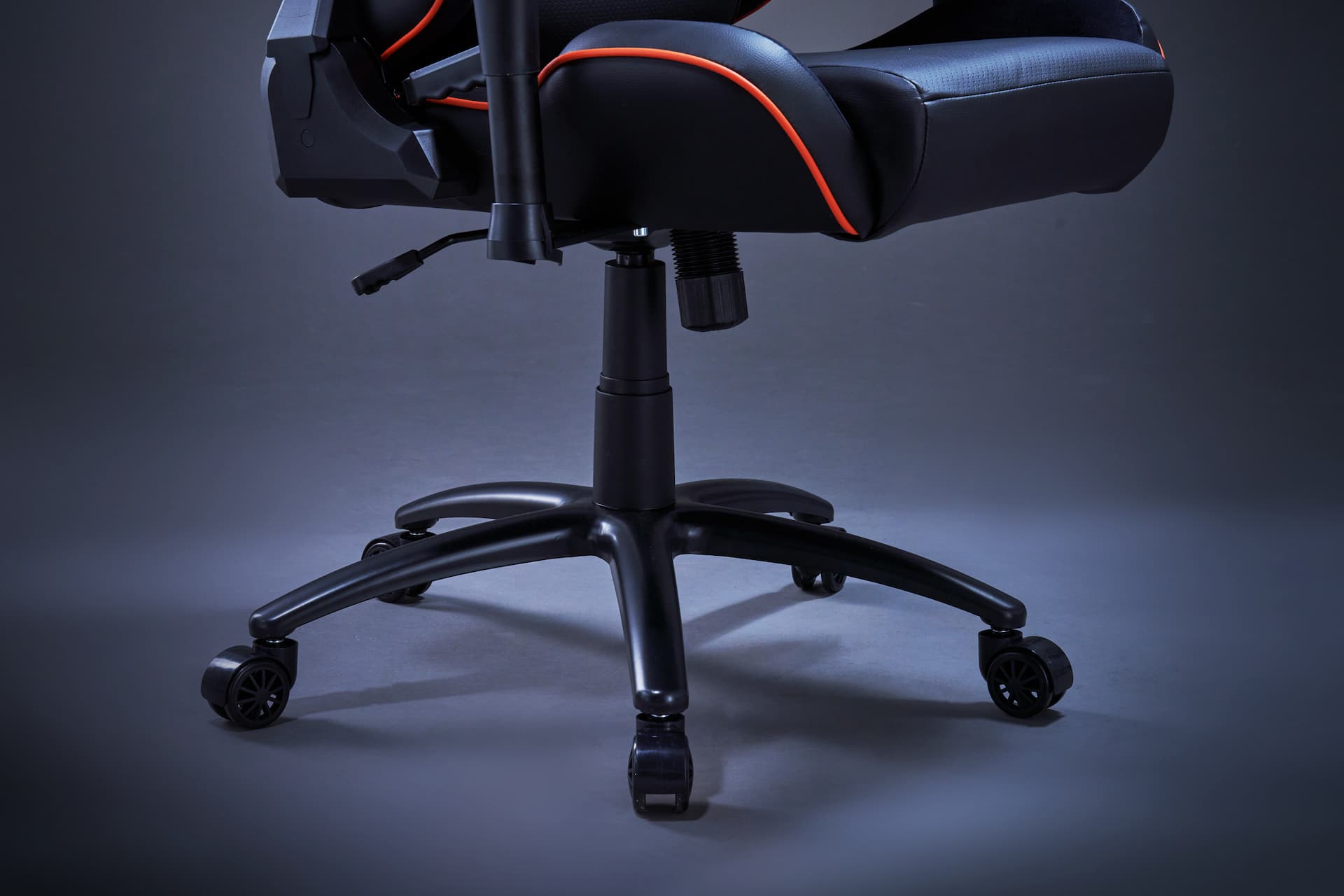 Remember, bigger chairs won't always equate to comfort. If it's too big, you won't get the ideal support that cushions offer.

It's All About Ergonomics
Comfort is essential when choosing your perfect chair. That's because cramping and aches while gaming isn't something that would make for a great gaming experience.
This is where ergonomics steps in. It's a design standard of making products that considers the psychology and physiology of a person.
For gaming chairs, it means creating these models to optimise the user's comfort while retaining their physical wellness. This is the reason why a lot of gaming chairs sport different ergonomic elements.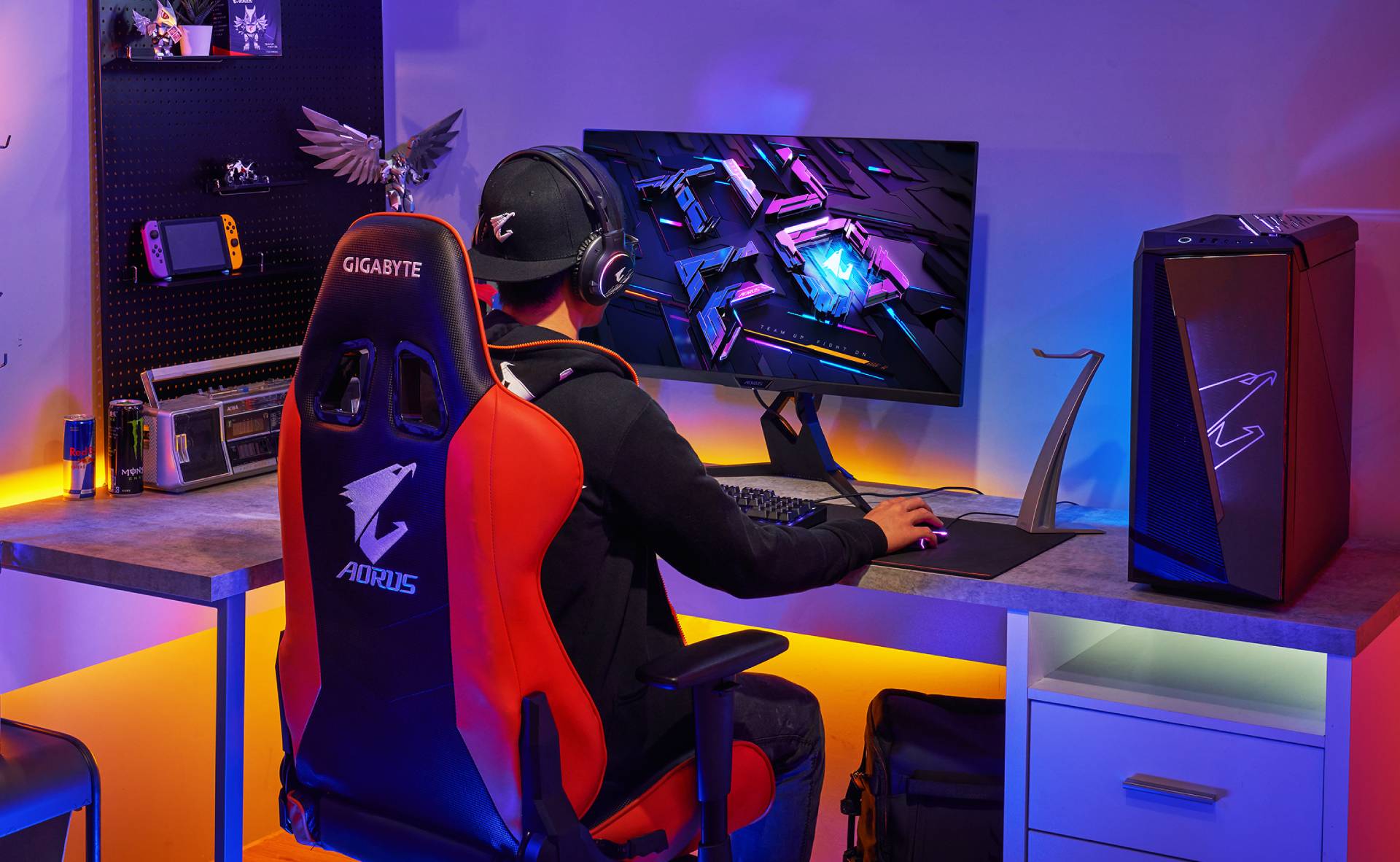 Why Is Ergonomics So Important?
Ergonomics is critical to protecting your body against lasting pain and fatigue when using a computer for long hours. When it comes to gaming chairs, the most important thing that needs to be protected is your back and it does this by supporting your spine's natural shape.
When your gaming chair integrates proper ergonomics, it will help stop slumping and slouching. Plus, it will lessen the stress on your pelvis, as well as your spine.
Posture and ergonomics are hugely related so you must remember this. Simply put, ergonomics builds a space that helps us consider the best posture.
Proper Height Adjustment
The perfect gaming chair will let you properly adjust its height. This is important to give you better posture while comfortably viewing your monitor.
Having the right height for your seat will limit your neck movement. Instead of looking up or down for the whole duration of your gaming session, you'll want to look directly at your monitor. It will lessen the strain on your neck and shoulders while keeping your posture right.
Remember that the best viewing angle is between 20 to 50-degrees. With that, your chair should allow you to properly adjust its height that's perfect for the monitor.

Lumbar and Neck Support
More pressure relief is made possible since some chairs have pillows and cushions. These come in the form of lumbar support and pillows. Specifically, they're pillows for the neck or the head.
Lumbar support is important to prevent short-term and chronic pains. It stays against the small of your back to ensure the natural curve of the spine.
These need to be present when choosing your product since it offers outstanding circulation and stance. Thus, it will decrease the pressure on your spine.
For the pillows, these relieve tensions if you want to sit back and relax while gaming.

AGC310 Gaming Chair from GIGABYTE
GIGABYTE is known worldwide for their excellent products, and their AORUS AGC310 is one of them.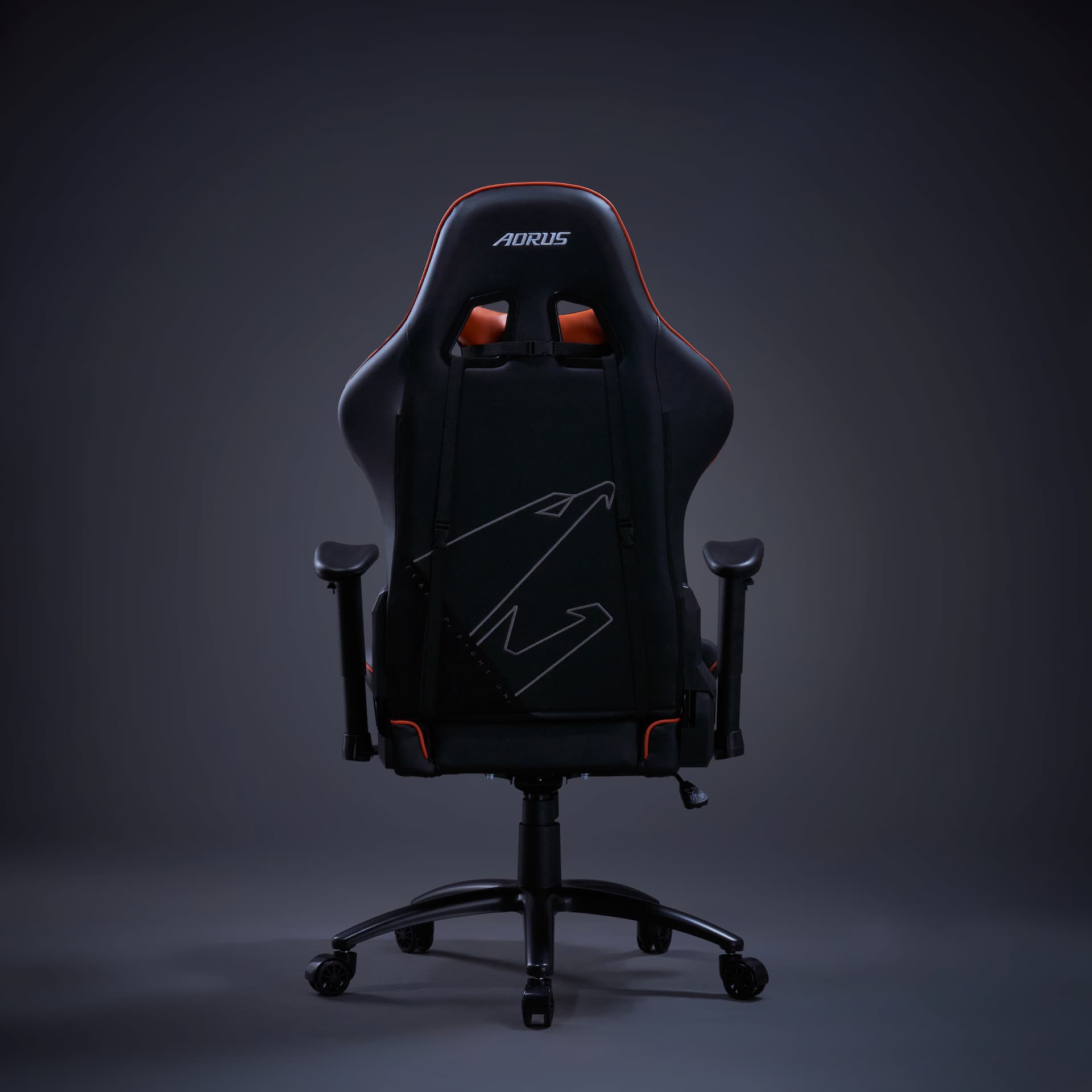 It has an ergonomic and stylish design that provides top-notch relief and stability. The product has a 610mm-wide backrest and seat.
It is designed to fit every gamer no matter their build and body shape. So, you can expect hours of gaming without strains and discomforts.
The AGC310 has adjustable lumbar cushions and a headrest. So, it's possible to set it to a comfy position based on your needs. When you get that perfect position, don't expect to feel any pressure along your spine.
Gigabyte has utilised high density foam for its seat, thus, becoming more resilient. Plus it's got weight-bearing aspects, making it even better.
2D armrests are present on this chair, and you can adjust their horizontal position and height. With that, you can freely rest your elbows in a position that's comfortable. That's without having to suffer with any strain on your wrists and shoulders.
You can even tilt and adjust the backrest to 160 degrees. This will allow you to adjust the tilting angles based on different gaming scenarios.
Learn More:
- Beginners 101 - How to Setup Your Gaming Monitor
- Beginners 101 - Game Longer and More Safely with Ergonomics
- Beginners 101 - How to Get Started with PC Gaming in 4K Monitor
- Beginners 101 - What to Look for in a 4K Gaming Monitor


Tips for choosing:
-Beginners 101 - PC and Console Gaming : Which Is the Choice for Me