The AERO 16 and AERO 17 featuring 12th-gen Intel CPU are GIGABYTE's latest offerings catering to content creators. On top of their streamlined chassis, stunning visuals, and excellent thermal design, how exactly do these two ultimate creator laptops perform? Today we put these machines to work on a series of creator-related performance benchmarks and see how they fare. Without further adieu, let's find out!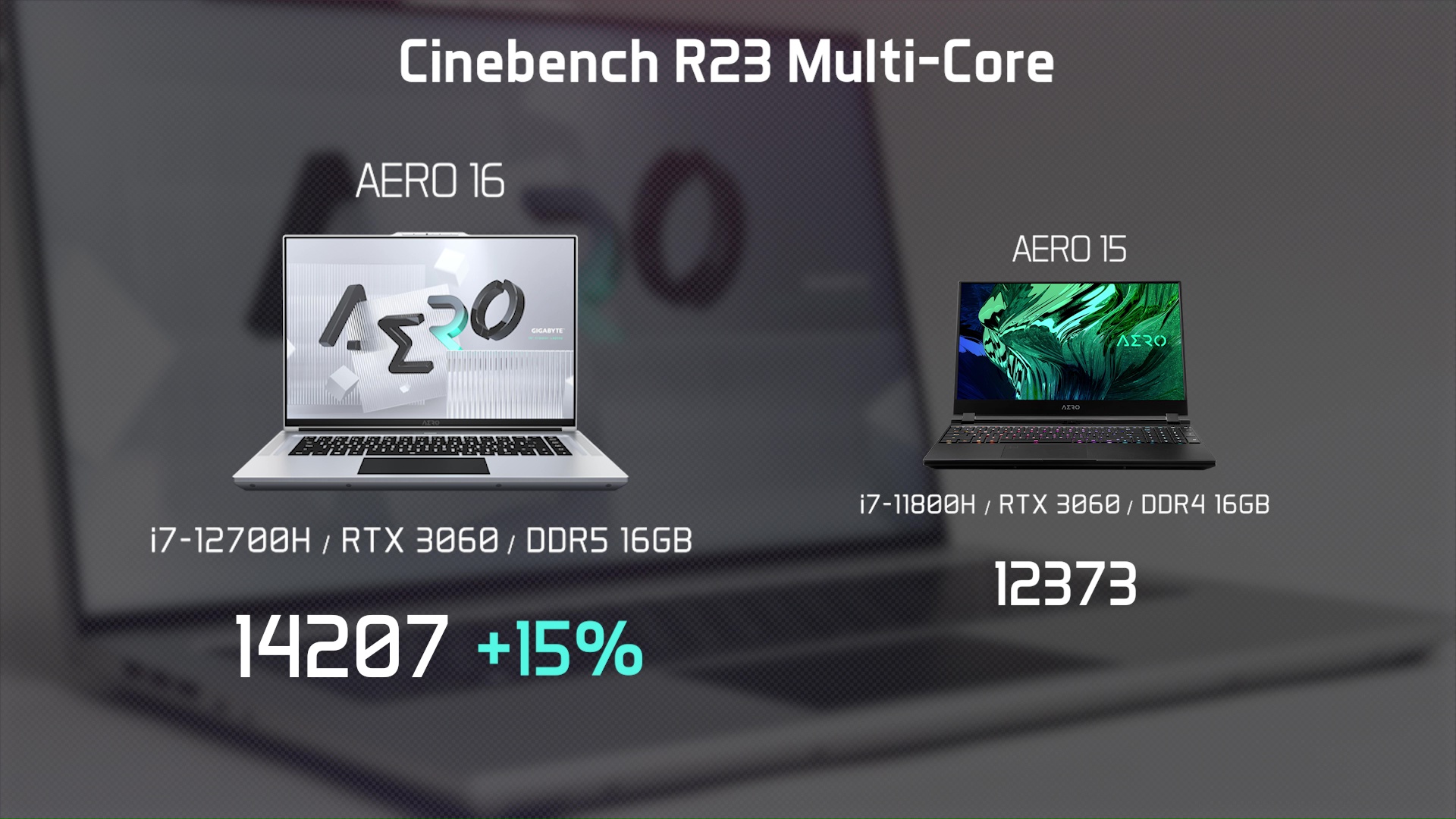 Both the AERO 16 and AERO 17 are rocking the Intel 12th-gen CPUs with up to 14 cores and 20 threads, providing the most powerful performance on laptops today.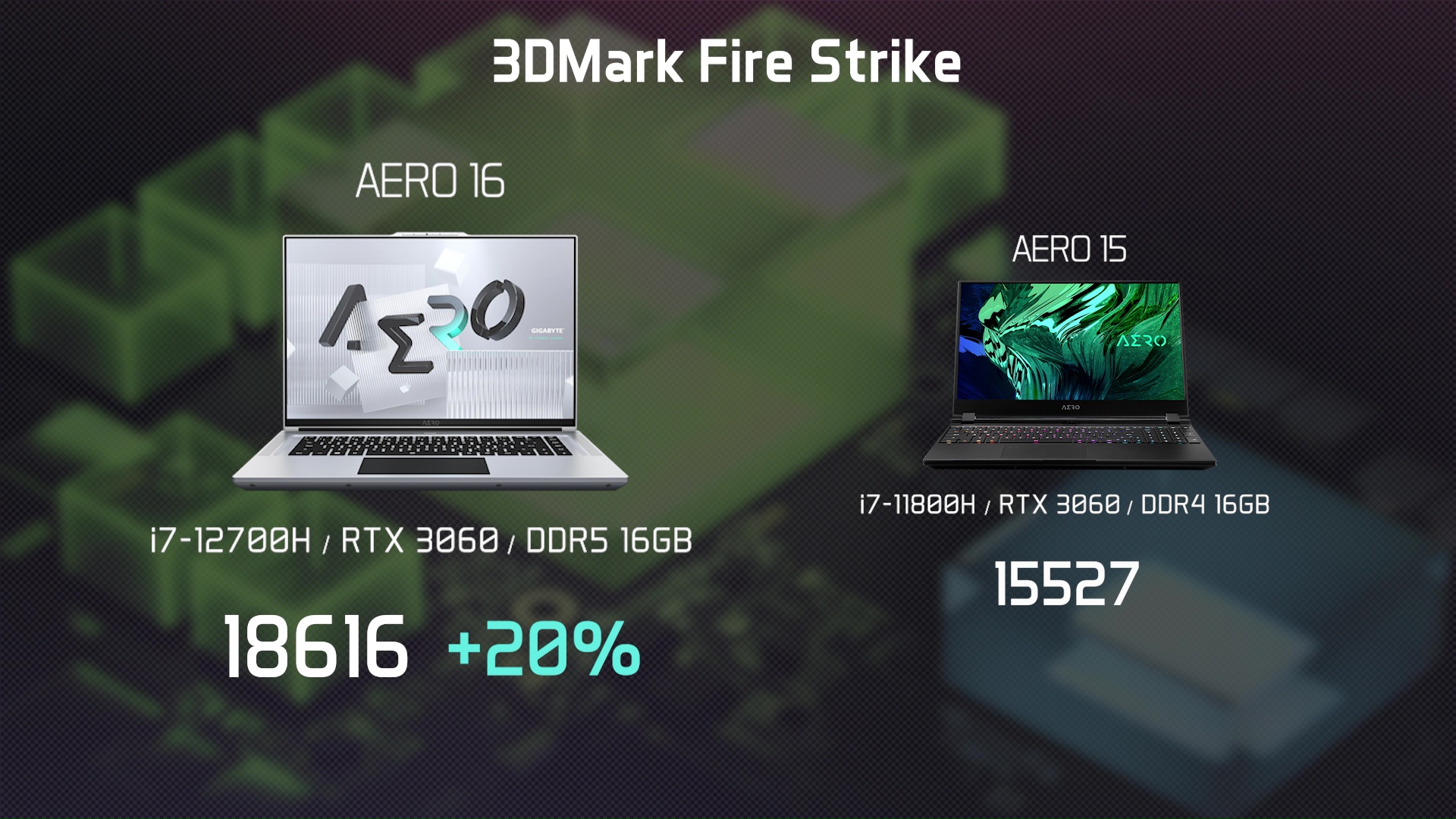 As for the GPU, the AERO 16 and AERO 17 are outfitted with NVIDIA's latest RTX 30 series discrete graphics, making them more than capable to meet the most demanding creations.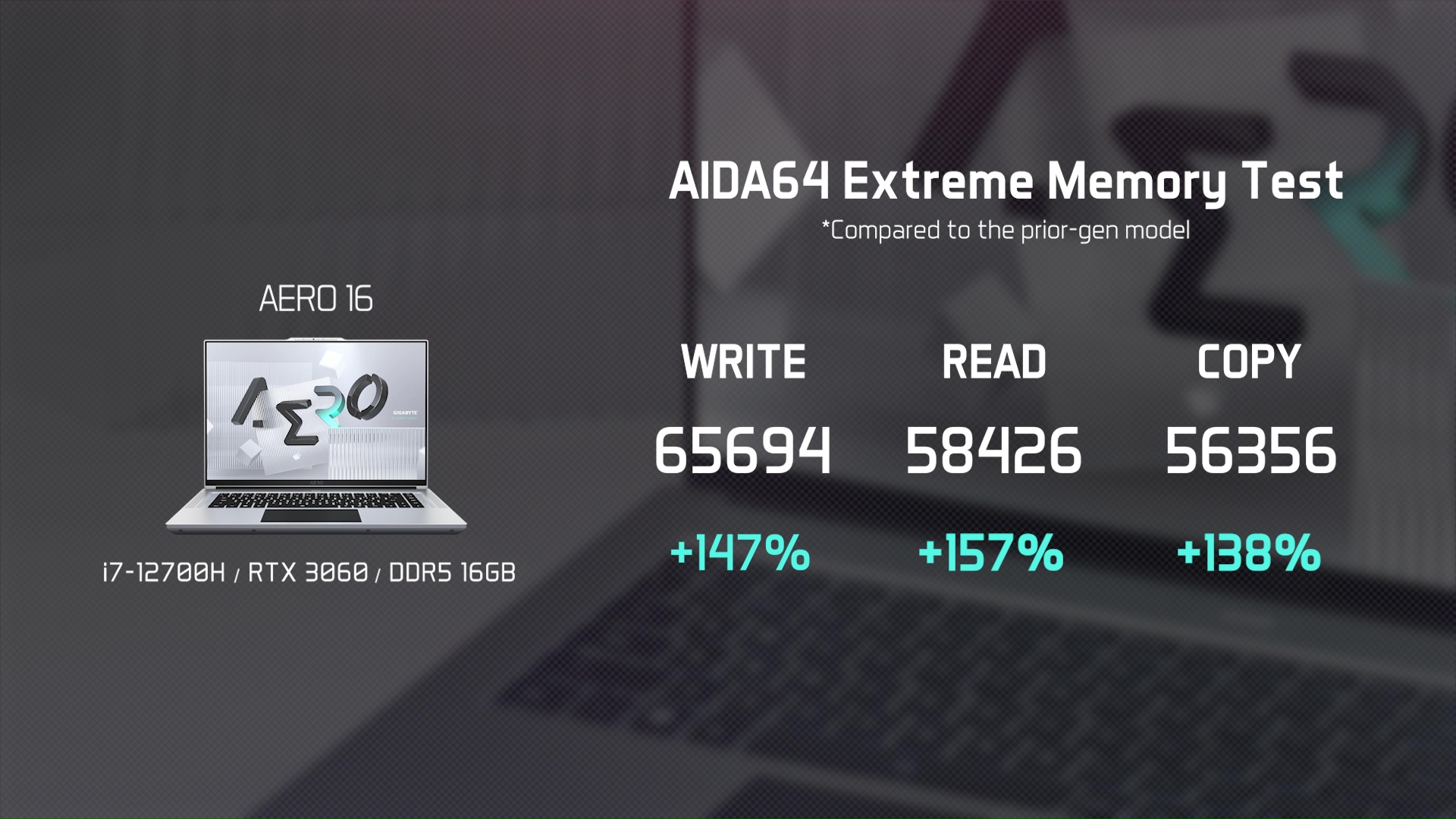 RAM also plays a major factor in content creation. That is why we've adopted the DDR5-4800 memory on the new AEROs, which will greatly reduce the time spent on accessing your creation.
We've quickly covered the key hardware specs, and now let's take a look at how much performance gain the AERO 16 and AERO 17 can bring to the table.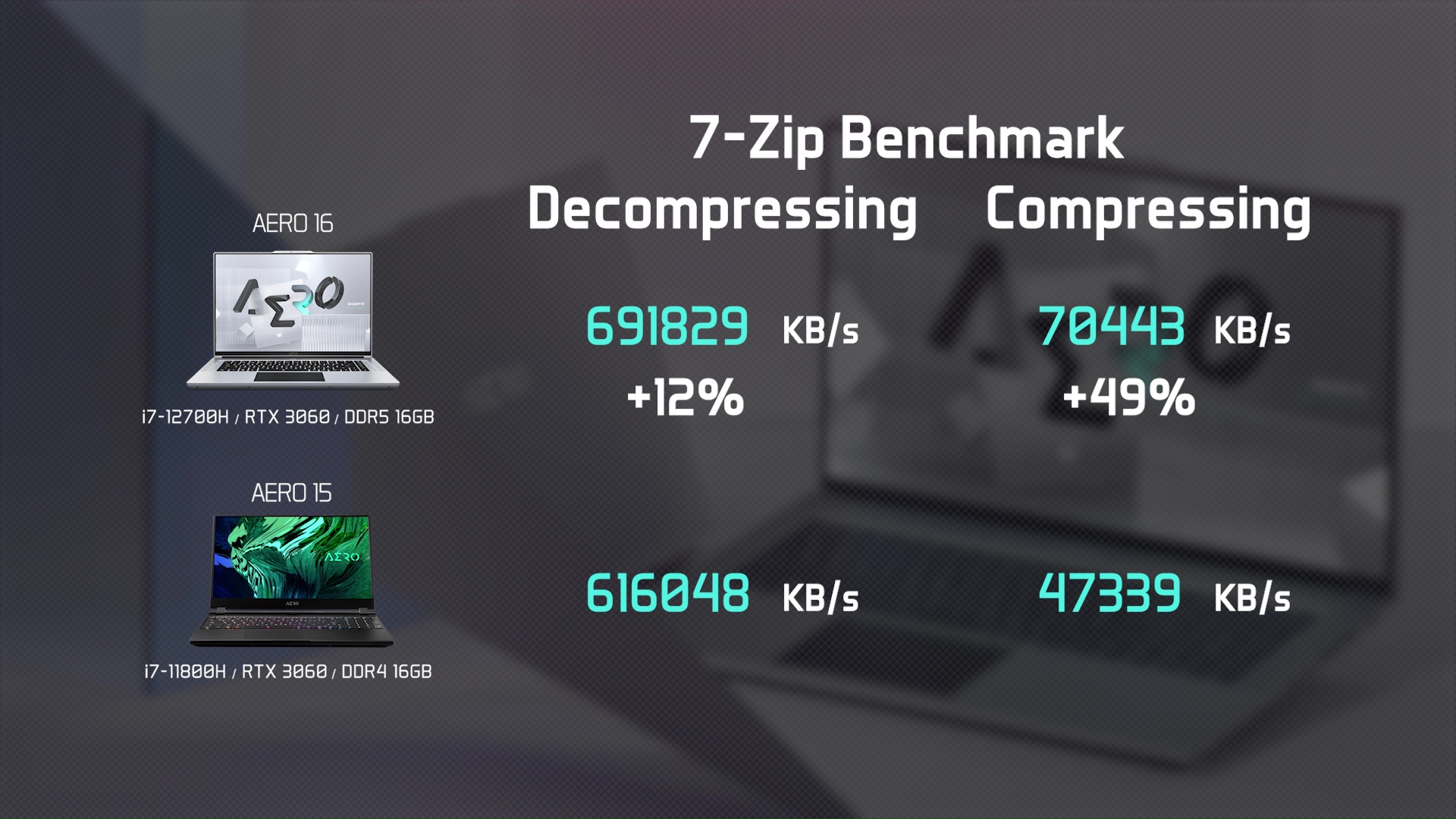 Content creators often need to deal with compression and decompression of large files, a task that relies heavily on CPU performance. Thanks to the powerful 12th-gen, 14-core processor, the AERO 16 and AERO 17 can save up to 12% on the decompression time and 49% on the compression time.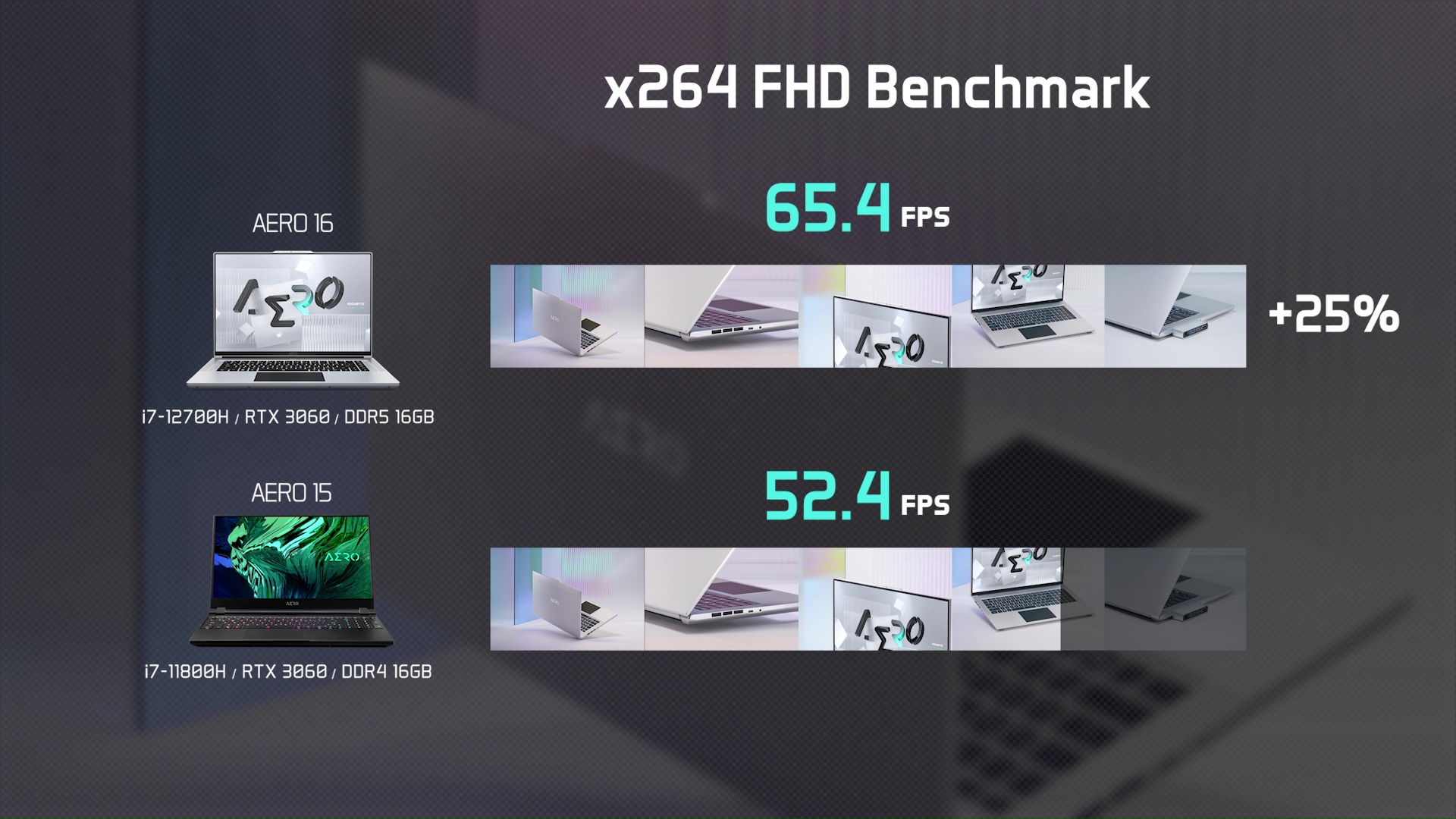 Video transcoding is another time-consuming task during content creation. But with the latest 12th-gen INTEL CPU, the AERO 16 and AERO 17 improve the H.264 decoding efficiency by 25%.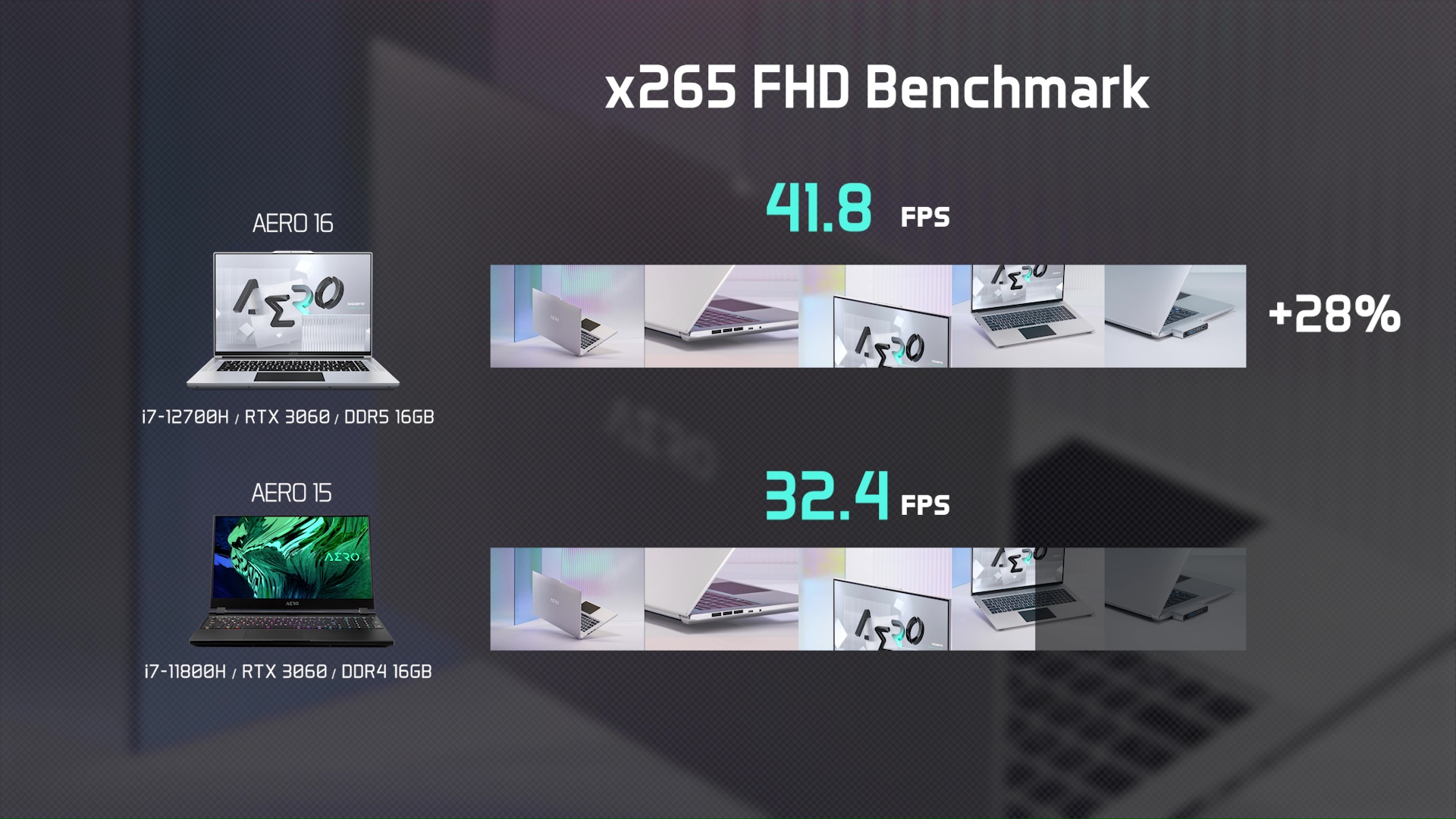 In the case of H.265, which is a more advanced format for high-quality video, there's a great margin of 28% in improvement.
Now let's move on to some real-world applications that are widely adopted in the field of content creations.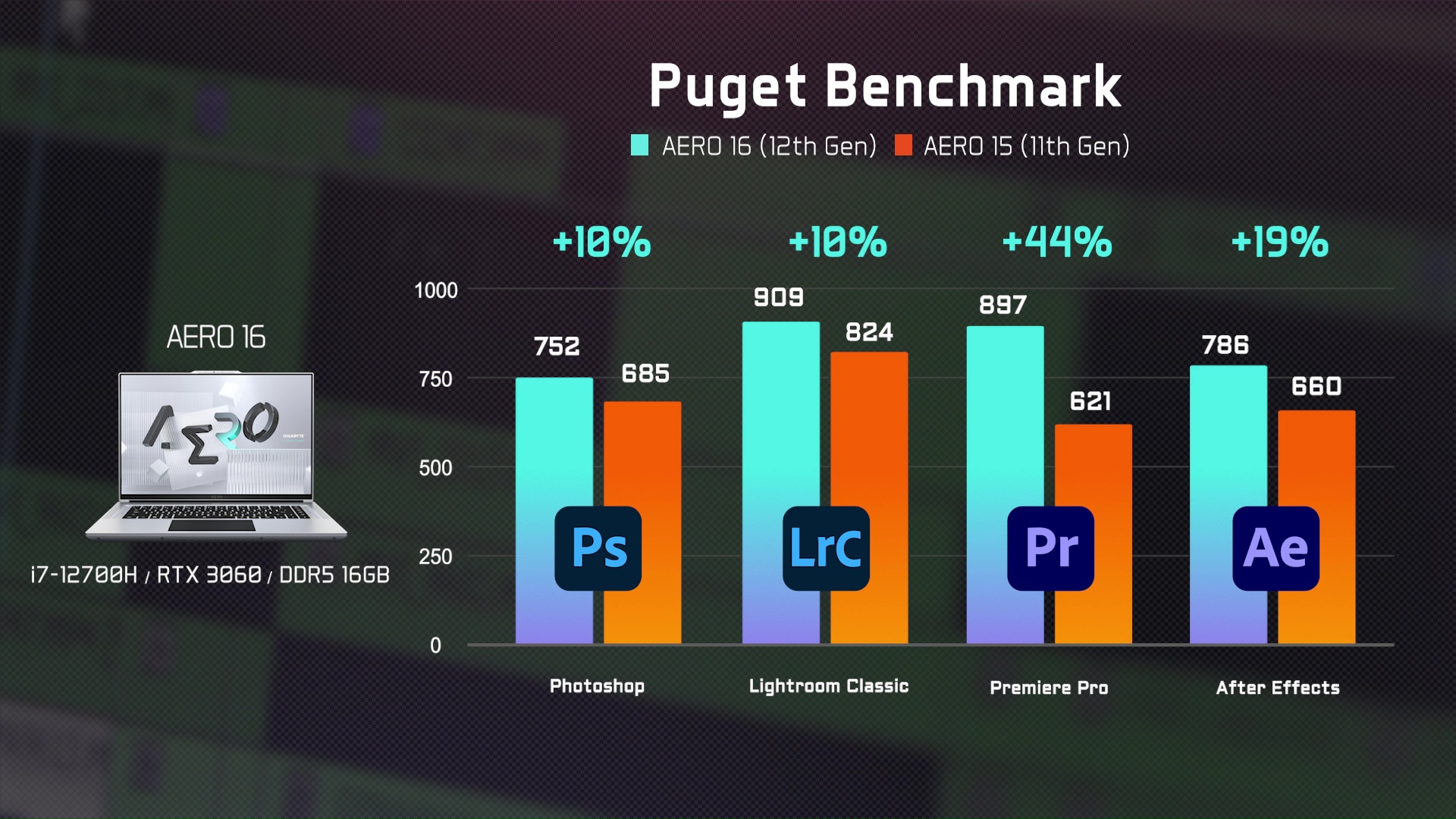 As shown on the chart, the latest-gen INTEL CPU and NVIDIA GPU combo provide at least 10% performance improvement across the board. Especially for Premiere Pro and After Effect that demands hardware performance for live playback, the RTX 30 series-powered AERO 16 and AERO 17 offer a substantial performance boost up to 44%.
In conclusion, the new AEROs can promise an impressive performance upgrade that will greatly shorten the workflow for those with any sort of heavy-duty creation tasks. Coupled with the beautiful 16:10 4K+ OLED display, the new AEROs will be no doubt the best machines to work with for all creative pros alike.
Learn More:
-5 Things Need to Know before Choosing Your Creator Laptop
-What You Need to Know before Buying a Gaming Laptop?