For gamers there is few things more exciting than major computer hardware releases. The thought of upgrading your current gaming rig to the latest and greatest or building a brand-new gaming PC from scratch is enough to have any loyal PC gamer reaching into their wallets.

With the upcoming release of Intel's Alder Lake 12th Gen CPUs, so also does the release of the newest motherboards. But what exactly are these new motherboards all about, and why should you choose to make the move to the newest Z690 offerings?

Well, let's take a look at the things that you need to be aware of when buying a Z690 motherboard and see why now is the perfect time to be thinking of an upgrade.
What is Z690?
The Z690 motherboards are the upcoming boards that are designed to handle the new 12th Gen Intel CPUs. Intel has gone all-in with their latest CPU offering by re-designing their processors from the ground up, as you can see in our 5 things you need to know before you buy an Intel 12th Gen CPU article.

With this new CPU design comes a brand new LGA1700 socket which is replacing the LGA1200 socket that you are likely currently using if you are on the side of team blue.

The Z690 motherboards are what you will need in order to take advantage of these new CPUs which offer unparalleled gaming performance and new features such as PCIe 5.0, DDR5 Memory, and a whole host of other features.
Why should I consider making the move to Z690

Intel 12th Gen Alder Lake CPU – The latest and greatest from Team Blue
The Z690 motherboards are what you will need to power the new 12th Gen CPUs from Intel, codenamed Alder Lake, which is the latest CPU offering from Intel that offers a brand new core architecture design that promised performance like never before.

Alder Lake is the first CPU that makes use of x86 scalable dynamic architecture comprising of two new processing cores – the Performance x86 Core and the Efficient x86 core. These new cores allow your computer to handle all its processing requirements more smartly, with more power, and most importantly, more efficiently.

With Microsoft making the big jump to Windows 11, the 12th Gen Intel CPU is designed with this in mind and offers the best out-of-the-box experience for Windows 11. The new CPUs offer increased Windows 11 performance thanks to the inclusion of Thread Director which allows Windows 11 to work with the CPU on a hardware level in order to more intelligently assign various processing tasks to the correct CPU cores.
DDR5 Memory – The latest memory standard
In addition to the launch of PCIe 5.0, Z690 boards also support the latest DDR5 Memory which replaces the current DDR4 Memory configuration.

DDR5 is the next step-in high-performance PC memory. The key aim of DDR5 memory over DDR4 is to increase the density and bandwidth of the RAM and also reduce the power that is consumed. As a result of these changes, DDR5 is able to provide a strong performance increase of current RAM offerings.

DDR4 RAM modules offer a maximum of 32GB per stick but DDR5 changes that by allowing single RAM sticks to support up to a whopping 128GB per stick. Now, for gamers the sweet spot for total RAM sits at 32GB in total, but DDR5 offers a heck of a lot of headroom for when RAM requirements may change in the future for not just gaming, but also those that need power workstations for things such as content creation and video editing.

When looking for a Z690 motherboard, it is important to pick a board that offers good memory management. Z690 motherboards from Gigabyte make use of their unique "XTREME MEMORY" technology which includes DDR5 SMD DIMM, Shielded Memory Routing, and SMD Iron Claw to minimize all noise and electrical interference. Why does this matter? Well, it means that you can achieve the higher memory clock possible which is perfect for gamers and overclocking enthusiasts alike.
PCIe 5.0 – Future proof yourself
The new Z690 motherboards and Alder Lake CPU give you the latest iteration of PCIe, PCIe 5.0.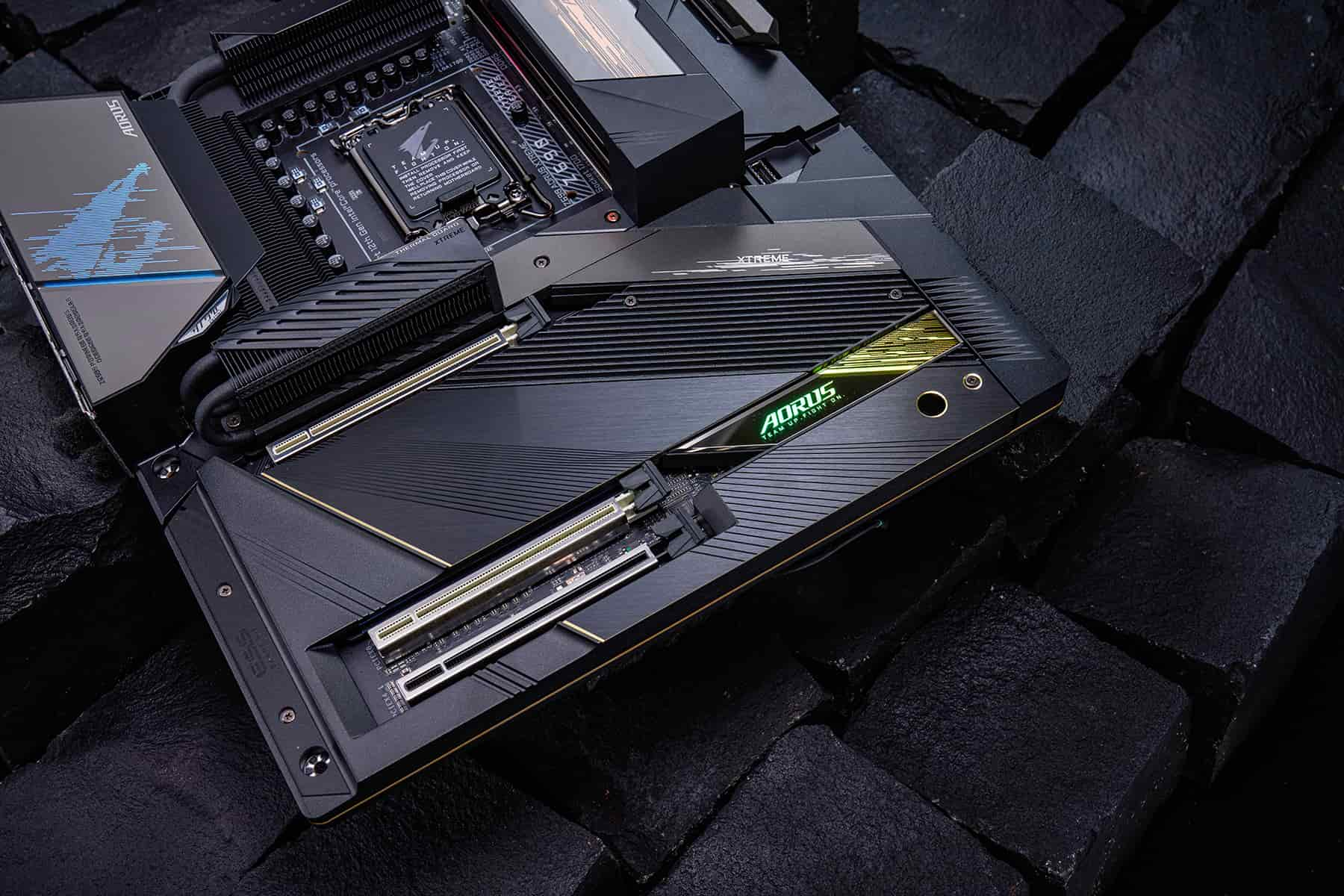 PCIe 5.0 offers up to twice that transfer rate of the current PCIe 4.0 offering, coming in at a whopping transfer rate of 32 GT/s as opposed to the current 16 GT/s. Combining an x16 link that is scalable up to 128 GB/s of aggregate bandwidth, PCIe offers hardware manufacturers and developers to produce products that perform significantly better than what they can currently. This is thanks to the ability of system designers being able to more properly balance bandwidth requirements for things like 40 GigE and SSDs.

It is important to choose a motherboard that supports upcoming PCIe 5.0 devices if you truly are looking for a system that is future proof. All gigabyte Z690 motherboards, such as the Z690 AORUS ULTRA, fully support this and a ready to rock right out of the box.

PCIe 5.0 really does open up the throttle for developers to push gaming to its limits. There is no better time to be a PC gamer.
Ensure that you choose a Z690 motherboard that focuses on thermals
The biggest enemy when it comes to PC gaming performance is thermals. You could have a gaming rig that has the most powerful hardware available but if the thermals are wrong it's going to run like a potato.

The new Z690 motherboards will have various thermal designs depending on which one you choose, but not all motherboards are created equal. It is critical that you pick a board that handles thermals correctly.

When it comes to thermal design you want to choose a motherboard that uses the latest in cooling technology in order to cool the key components of your Z690 board. You will want to be conscious of how the motherboard is cooling these components and choose a Z690 motherboard that offers both efficient and quiet cooling.

Some motherboards make use of chipset fans etc. where needed which can introduce some fan noise to your computer, so try and stick to a motherboard that focuses on passive cooling where possible.

By having the managing your computers thermals correctly, you will be able to get the most performance that you can out of your gaming PC which means higher FPS in games and more horsepower under the hood.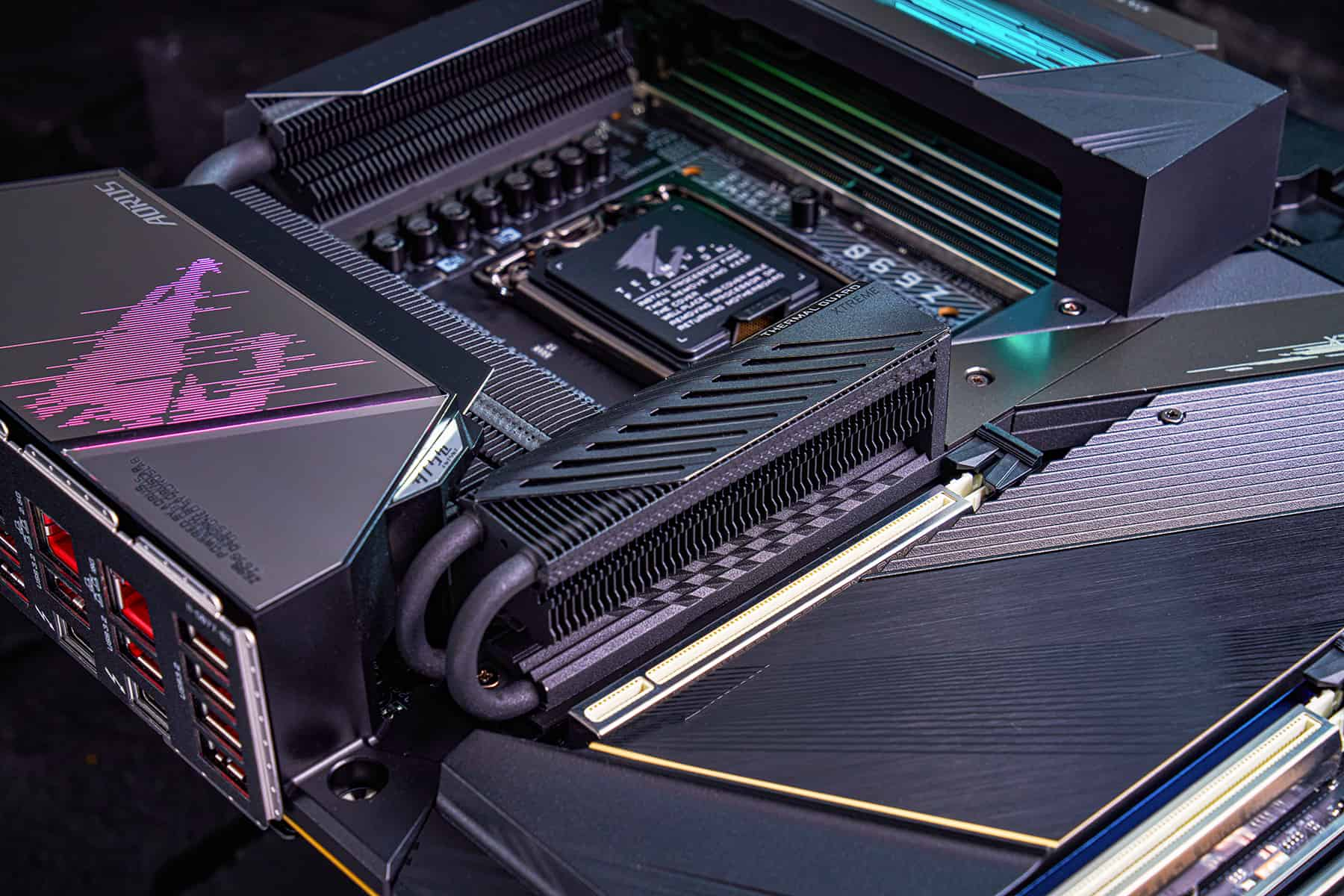 Power Design is critical for Gamers and Overclockers – Make sure you don't overlook this
Ensuring that your new motherboard has the best power design is important as good power management will help make sure that your PC runs error-free and that all hardware is getting power delivered to it when it should and how it should.

It is critical that you choose a Z690 motherboard that offers efficient power design and delivery in order to get the best performance possible out of your gaming PC.

The key part of good power design is that of VRMs. VRMs (Voltage Regulator Modules) are what are used to ensure that voltage is handled correctly. This is critical in ensuring that computer components receive the usable power that they need in order to work correctly.

High-quality VRMs are essential for gamers that want to squeeze all that they can out of their CPU and for overclockers to be able to push their systems to its limits.

As an example, the Gigabyte Z690 motherboards make use of a fully direct VRM design to ensure maximum Turbo Boost and overclocking performance for the latest Intel 12th Gen CPUs.
Make sure that you get all the connectivity options you need
When looking for a new Z690 motherboard make sure to check that it provides you with all of the connectivity options that you are needing. The new motherboards offer a range of connectivity options so it is important that you look through what is available and pick and choose what you are going to use.

This will help you stick to a budget and not overspend on features that you may not need.

The new Z690 motherboards offer a host of features that take your gaming PC to the next level, but as mentioned before picking the features that will benefit you the most. A couple of connectivity features that you should look out for as they provide a real-world benefit to gamers include:
USB 3.2 Gen 2x2 which offers twice the performance over the currently USB 3.2 Gen 2 connectivity design. Offering up to 20 Gb/s data transfer speeds, this latest USB design is perfect for people that need high-speed access to their storage data and other peripherals.


High-speed network connections such as 10 GbE, 5GbE, and 2.5GbE network ports. The 10 GbE AQUANITA network port offers 10 times faster networking speed than that of the commonly used 1GbE connections.


Thunderbolt 4 offers the biggest, baddest and fastest connection going. This single-wire connection offers bandwidth of up to 40 Gb/s, that of the new USB 3.2 Gen 2x2 connections.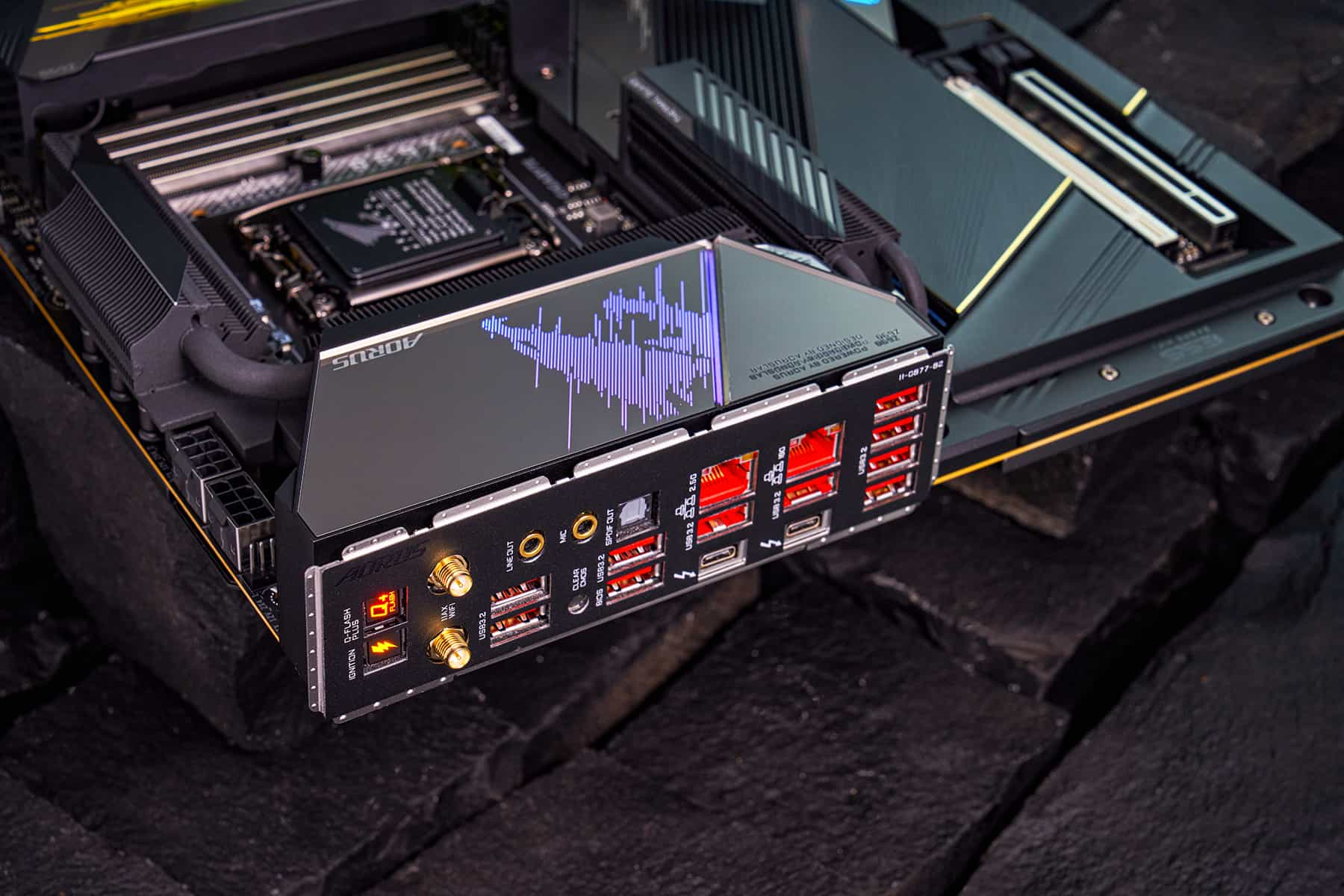 By making a list of the key connectivity options that you require you will find that the process of choosing a Z690 motherboard will be much easier as you will be able to immediately narrow down the selection and find something that fits your needs perfectly, whilst being conscious of your budget.

The last thing that you want is to purchase your brand new Z690 motherboard only to find out that you cannot connect all your peripherals to your computer.

If you want to see what connectivity options are available to Z690 motherboards the Z690 AORUS XTREME will give you a good insight as to what is shipping with this new generation of boards.
Do I only need a new Z690 motherboard or do I need to get all new hardware components as well?
The good news here is that you don't need to purchase an entire new gaming PC in order to make use of Alder Lake and a Z690 motherboard, however, there are some considerations that you need to take into account.

The most immediate thing that you need to think about is your CPU cooler. The new 12th Gen Intel CPUs have been re-designed from the ground up which means that they are different from previous Intel CPUs, as a result, your existing CPU cooler won't fit the new CPU right out of the box.
CPU Cooler
Some existing coolers will be compatible with the new Alder Lake CPU by upgrading the bracket that you use with the cooler. Some cooler manufacturers will be making new brackets available so that users can adapt their current cooling setup to work with the new generation CPUs however this will not be an option for everyone. Ensure that you check the compatibility of your current cooler.

The new Intel 12th Gen CPUs offer increased performance like never before, but this means that the cooler also requires more power than the previous generation of processors. The increased power means increased CPU temperatures. You may find that your current cooler just doesn't cut it when it comes to keeping things cool. You may want to look at installing a more efficient cooler, such as the AORUS WATERFORCE X 360 AIO liquid cooler, so that you can be sure that temps are kept under control. As we all know, cooler temps mean higher FPS in games.
Learn More >> Beginners 101 – 5 Tips for purchasing a CPU cooler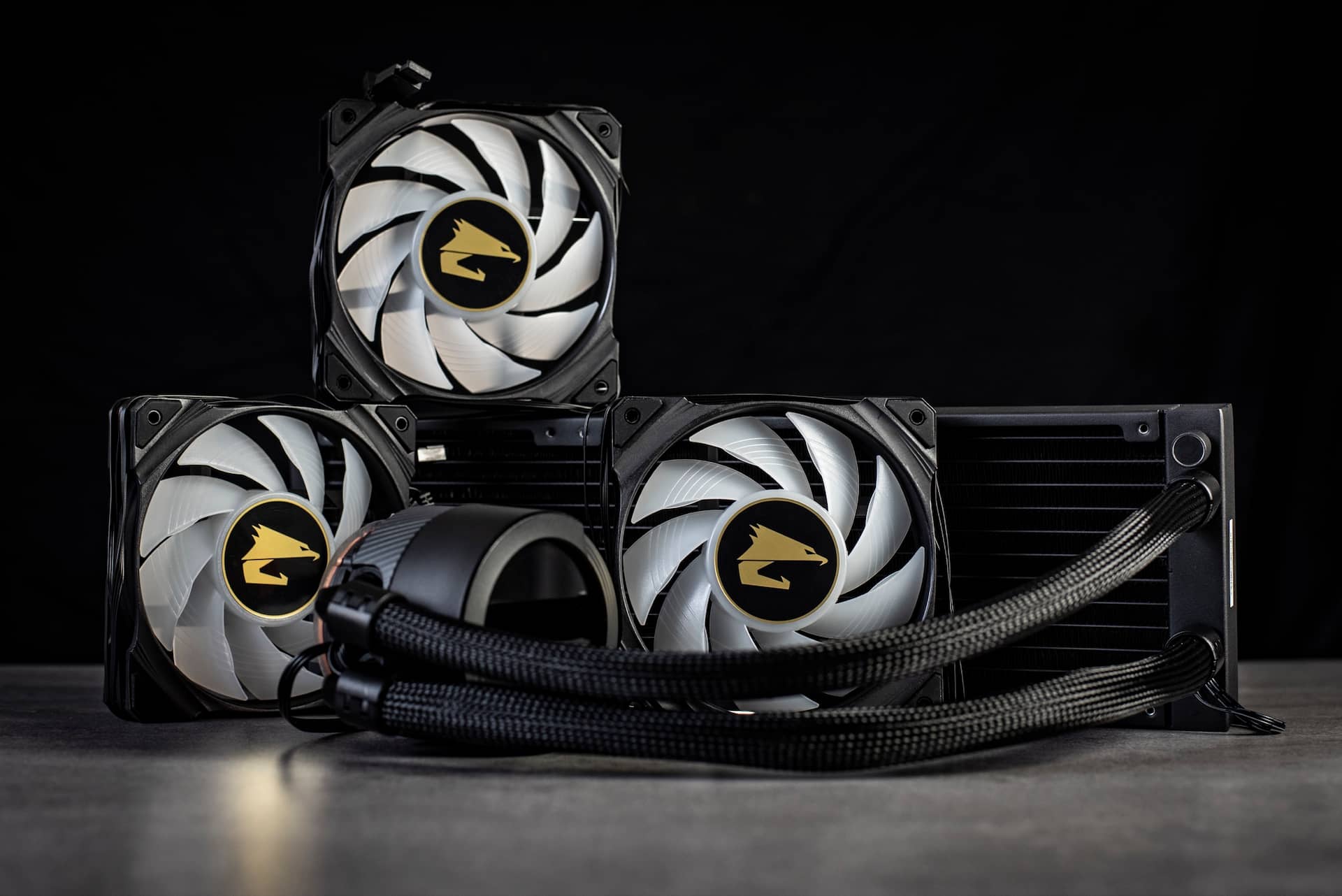 Power Supply
When it comes to your power supply, there is a good chance that you might be able to use your existing PSU. It is important to remember though that the new CPUs do require more power so you need to ensure that the PSU that you are using is able to handle the power delivery efficiently for the processor to give you the best performance and ensure a trouble-free computing experience.

Ensure that you research the PSU that you are using is able to work with the new 12th Gen CPUs, and if you do need to purchase a new power supply make sure that you chose one that can easily power everything, such as the AORUS P1200W 80+ PLATINUM MODULAR PSU.
Learn More >> Beginners 101 – 5 Tips When Purchasing a Power Supply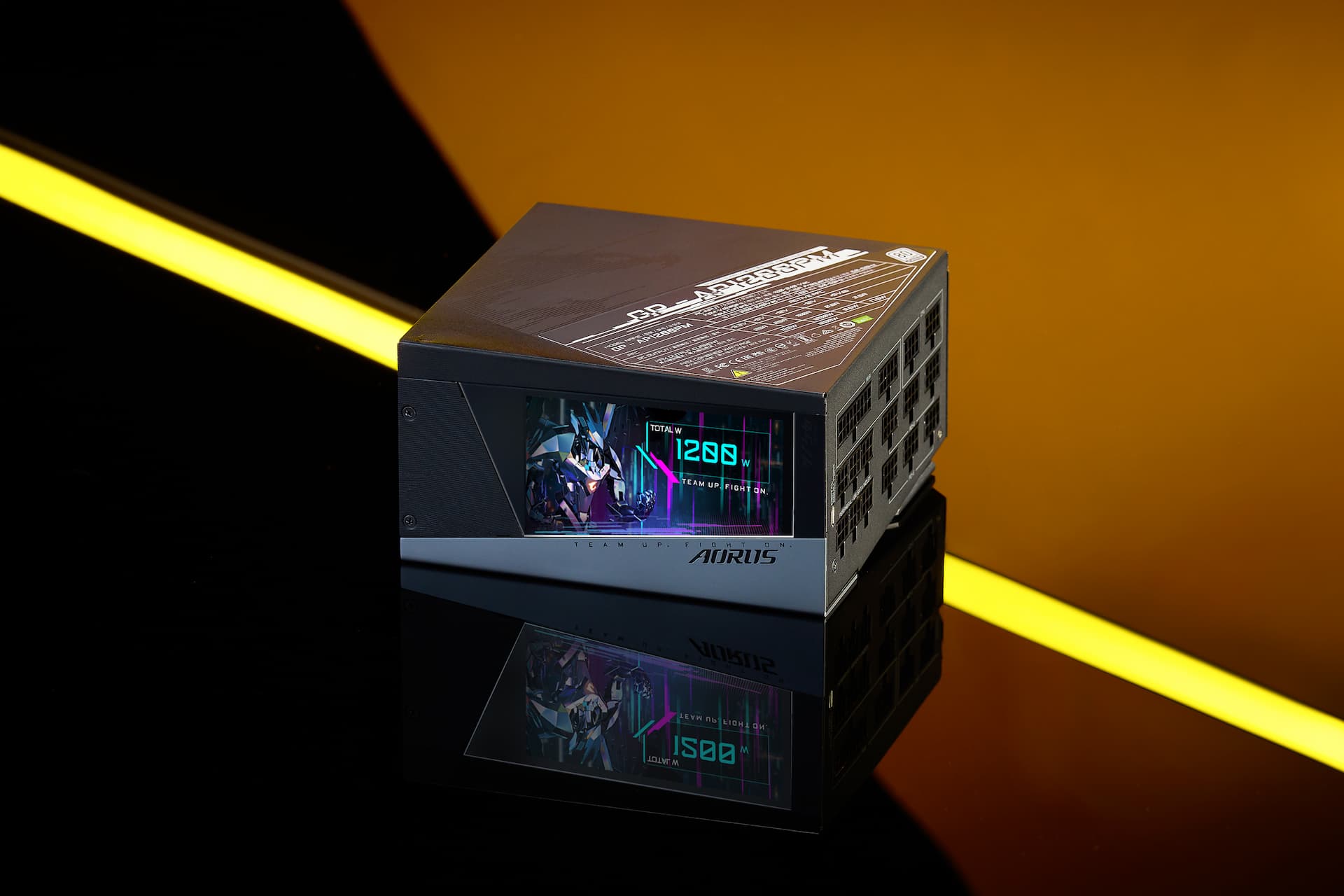 Memory
As mentioned earlier, the new Z690 boards come equipped with PCIe 5.0 and DDR5 RAM support. Your current PCIe 4.0 and 3.0 devices with continue to work as they currently do but obviously if you want to make use of the benefits of PCIe 5.0 you will need to purchase PCIe 5.0 devices.

As for the existing DDR4 RAM that you are using in your current system, DDR4 RAM still works with Z690 motherboards but there is one thing to make note of. Z690 supports DDR4 with native clock speeds up to 3200MHz. If you want to get the best speed possible then you will want to consider purchasing some DDR5 RAM that supports native clock speeds up to 4800MHz. You are also able to increase RAM speeds even more by utilizing XMP to obtain speeds above the core clock speeds.

The one thing that you need to make sure is that you purchase the correct Z690 motherboard for the RAM that you are going to use. We say this because Z690 motherboards have different versions for DDR4 RAM and DDR5 RAM, so make sure you get the right motherboard for the RAM you are going to use.

Outside of the things listed above, everything that you currently use as part of your gaming build should continue to function as it should.
Learn More >> Beginners 101 – 5 Tips When Purchasing RAM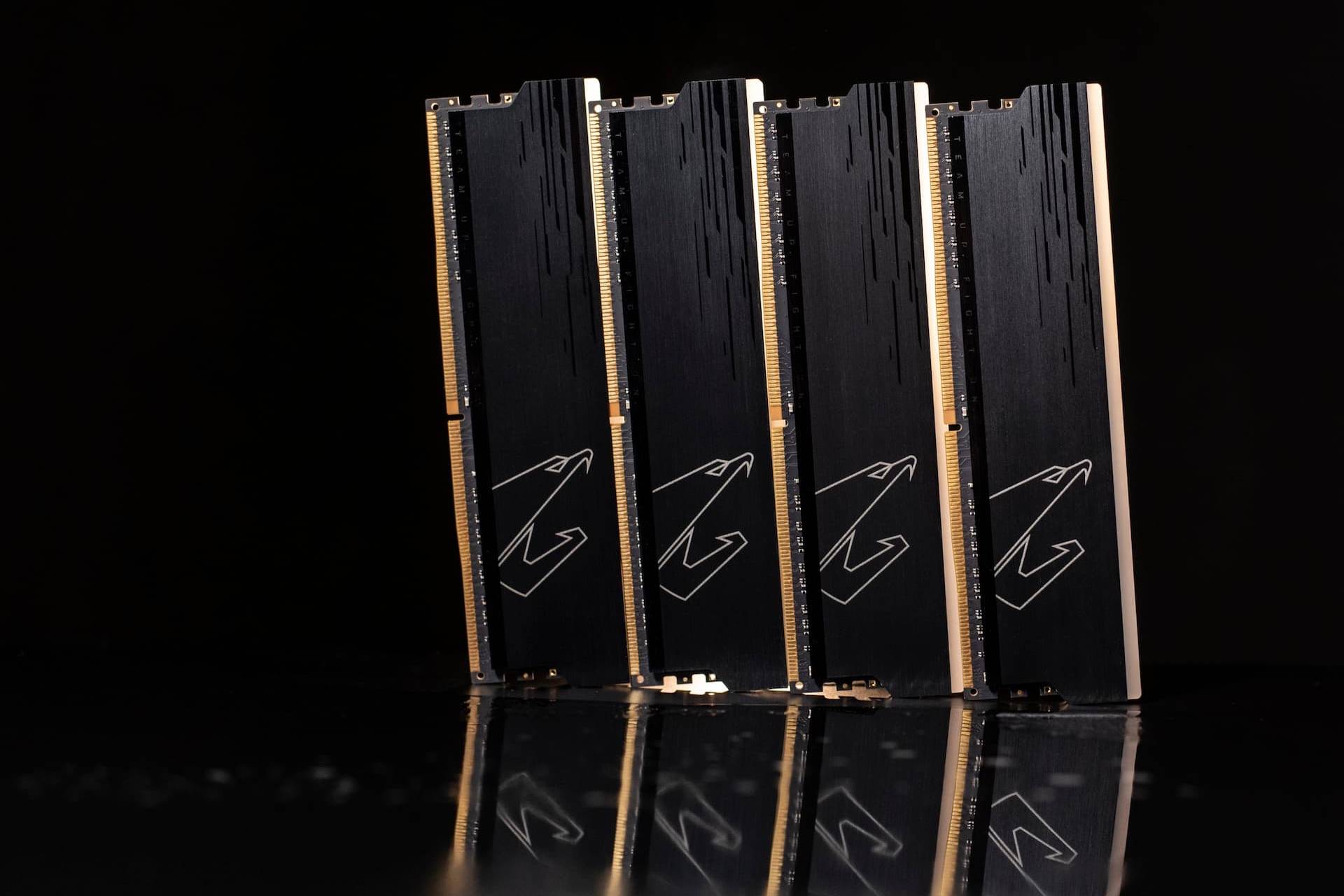 At the end of the day, the real question is, should you move over to the Z690 offerings that are soon to be available?

Well, if you want the best performance possible out of your gaming PC and access to the latest hardware innovations the answer is yes. Provided you do your research first and think about what exactly you are wanting to get out of your new PC the Z690 and Alder Lake CPU offerings are a match made in heaven for gamers.
Learn More:
- 5 things you need to know before you buy an Intel 12th Gen CPU
- Beginners 101 - What is Windows 11 and Why Should You Upgrade
- Beginners 101 – What is a Motherboard
Tips for choosing:
- 5 Tips When Purchasing Your New Motherboard
- Beginners 101 – 5 Tips for purchasing a CPU cooler
- Beginners 101 – 5 Tips When Purchasing RAM