Today is the opening day of COMPUTEX 2016. For those who could not be here in Taipei to join us at this year's show, don't be disappointed because we are bringing you a complete coverage of what's going and what's hot firsthand right here at the GIGABYTE booth from Day 1, so you wouldn't miss a thing!
Xtreme Gaming Robot welcomes everyone at the entrance!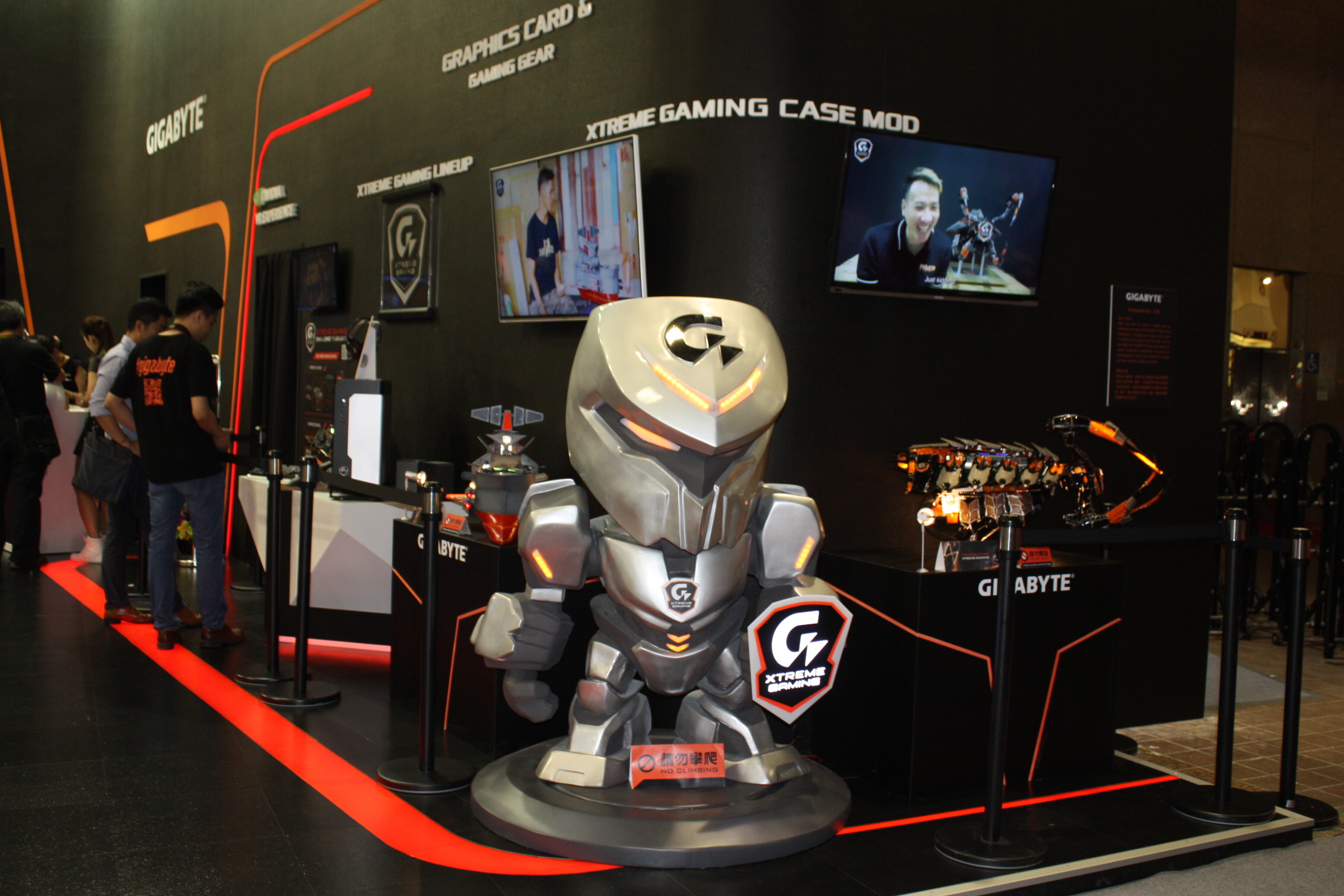 Unlike the blue and white color scheme in the past, 2016 is the year of gaming for GIGABYTE. The booth design goes with a black and orange theme, which represents Xtreme Gaming. Let us walk you through the booth and see what GIGABYTE has in store for COMPUTEX 2016.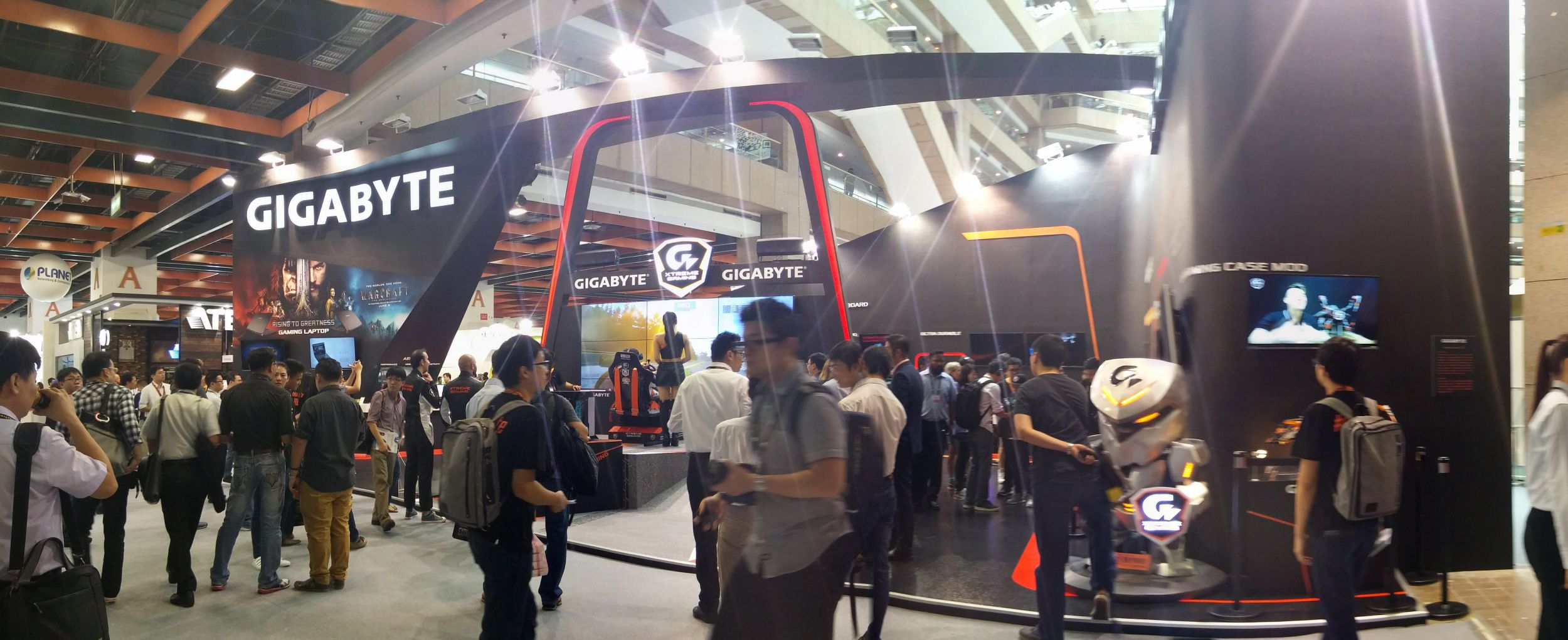 Right in the middle of the booth, VR racing is taking the center stage. Put on a race suit and you are ready to go! Powered by the GTX 1080 Xtreme Gaming flagship graphics card feature Xtreme VR Link connectivity, it makes sure the VR experience is nothing short of thrill and excitment.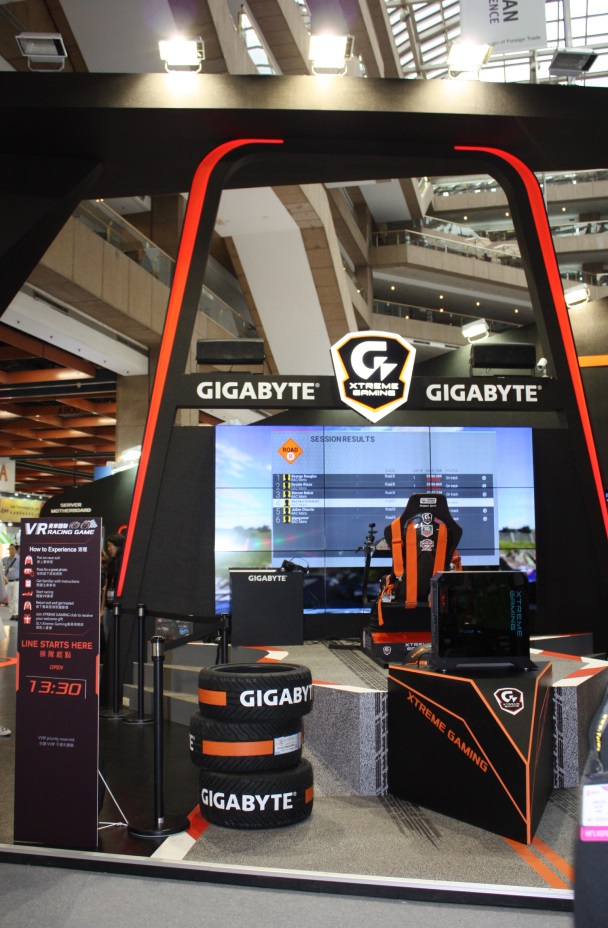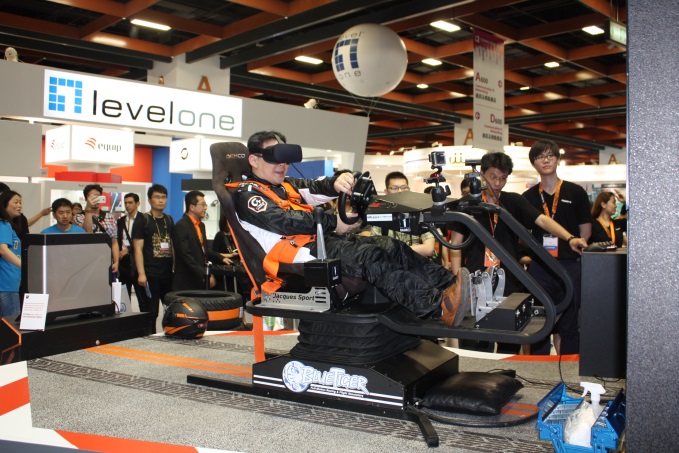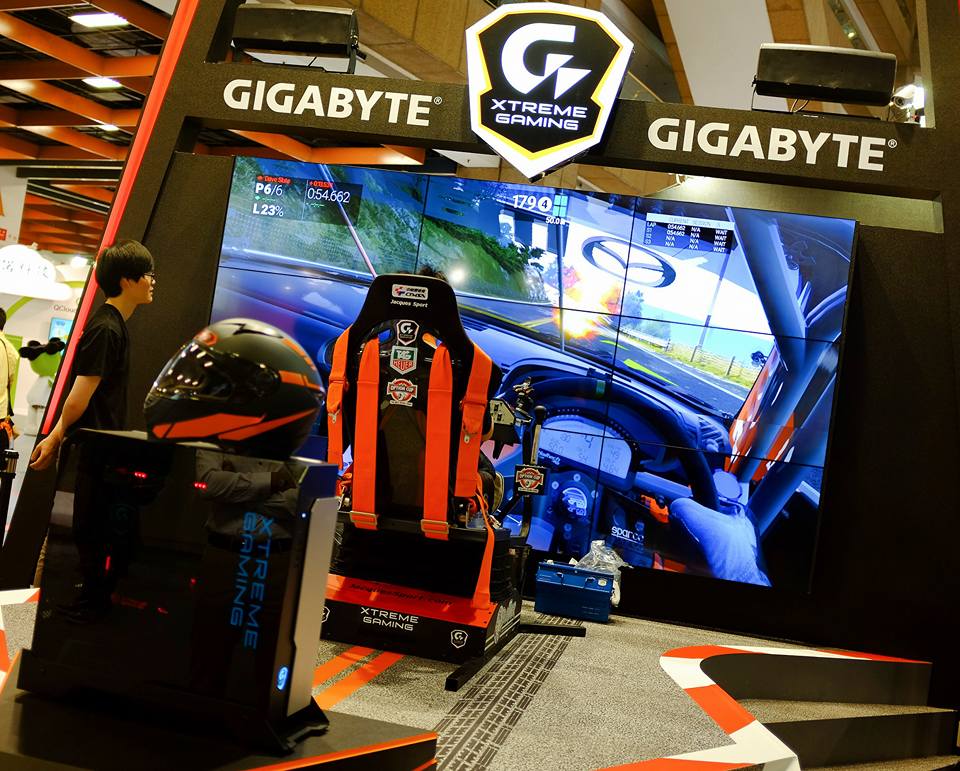 Speaking of GTX 1080, let us meet the card up close. Next to the VR, there is the Xtreme Gaming Corner showcasing the flagship card of 2016. It is both a beast and a beauty. (And no, the card doesn't come with our beautiful show girl)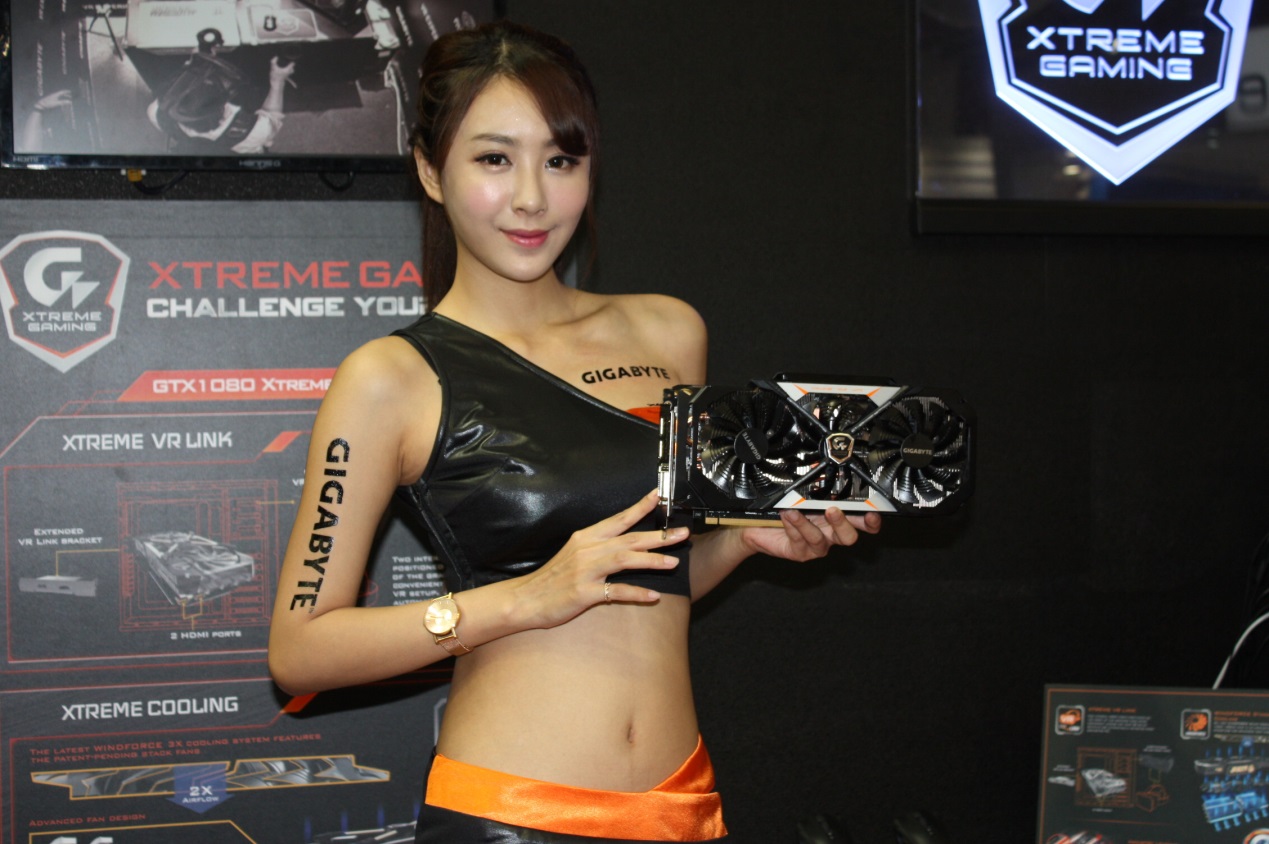 To demostrate our cards in the coolest way possible, Xtreme Gaming teamed up with two well-known modders from Thailand, Suchao and Jengki, to show off their extreme PC mods with GTX 1080 XTREME GAMING!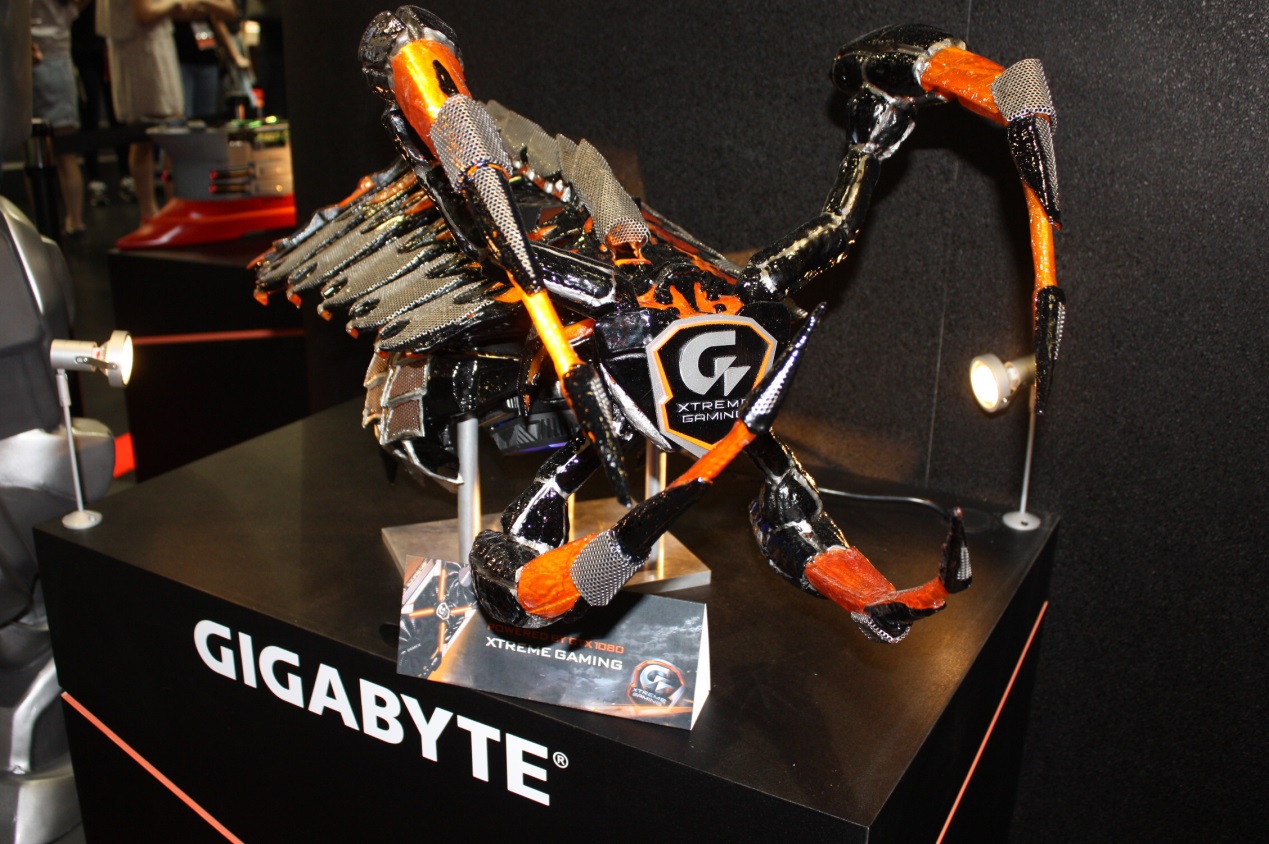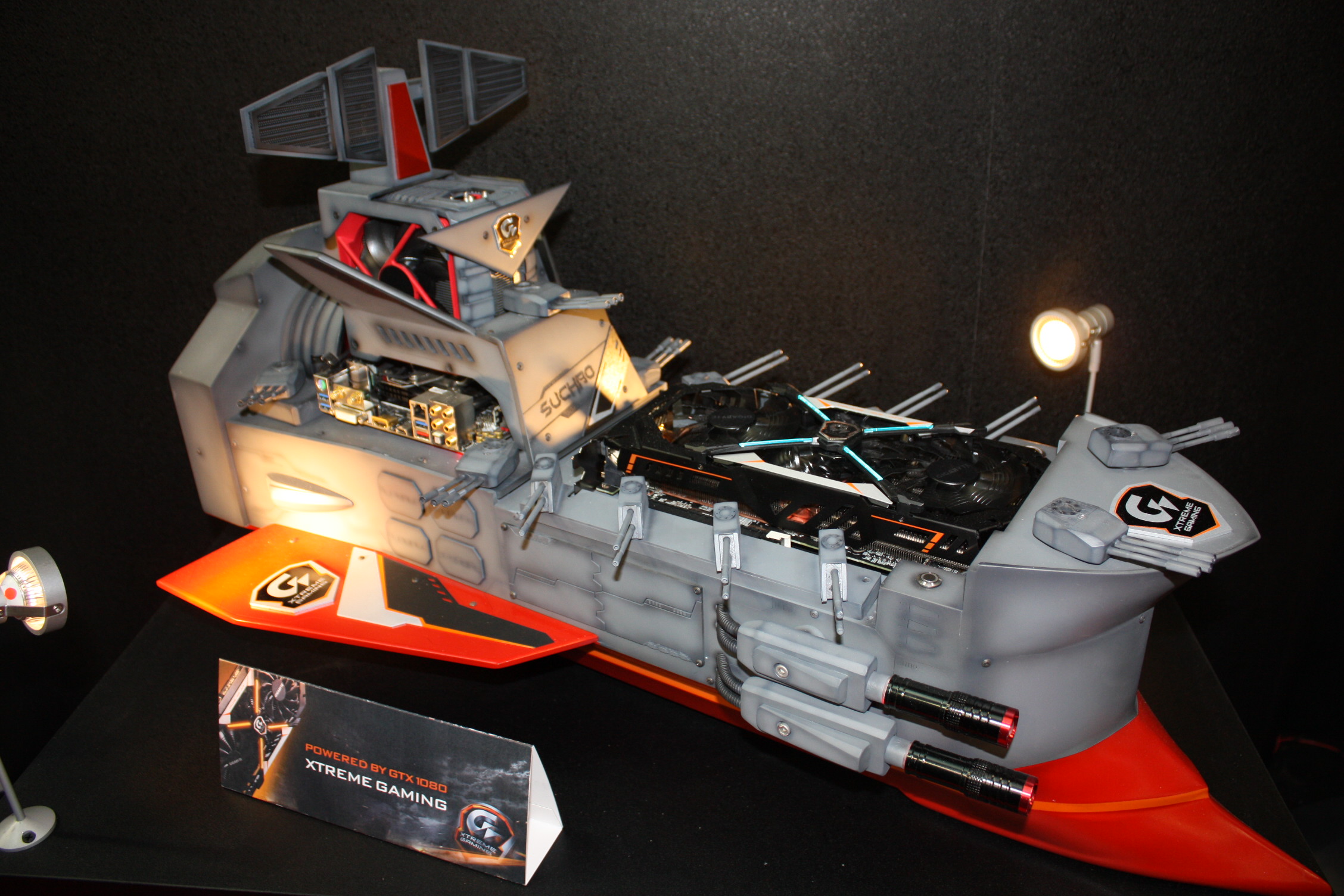 Check out the all new Xtreme Gaming family.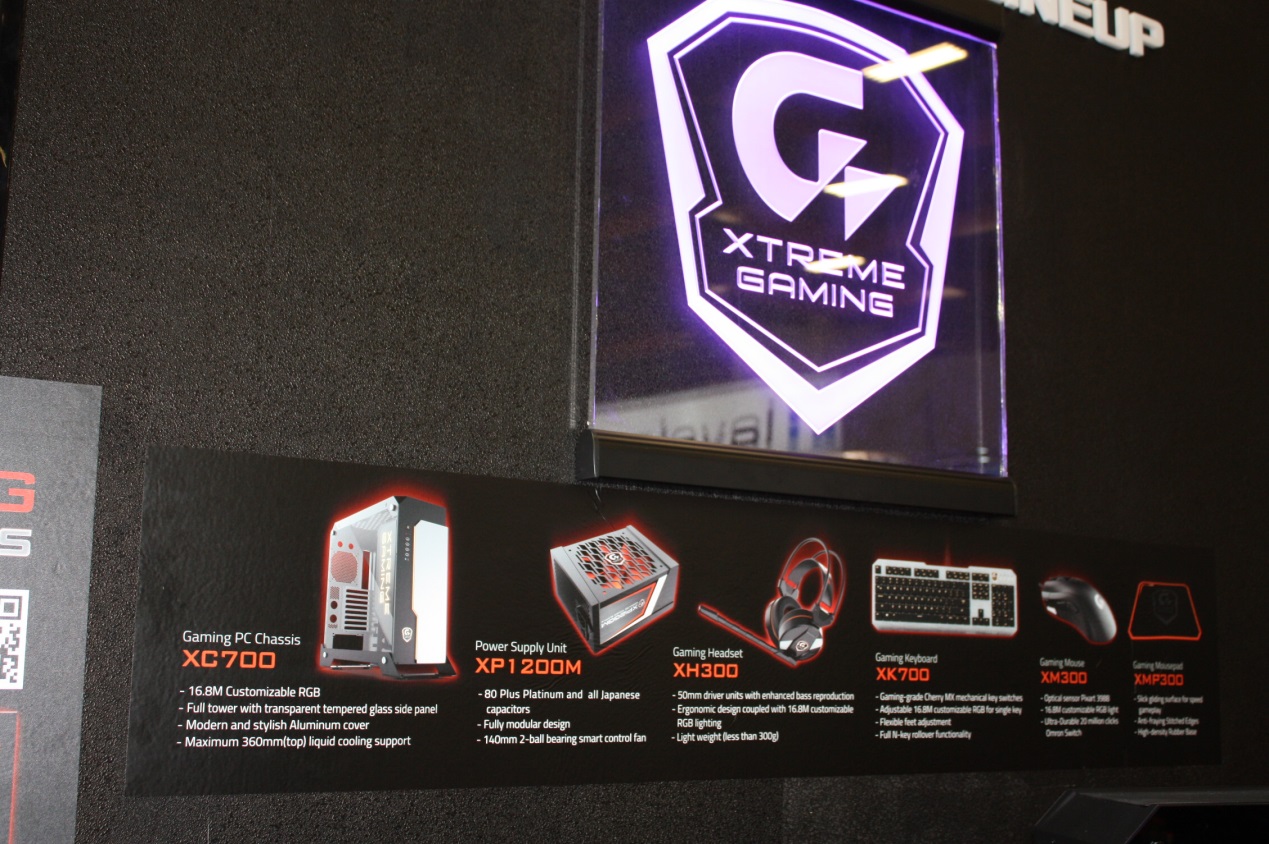 A complete set of gaming gears ready to roll out. Don't you just want to take them home and start gaming right away?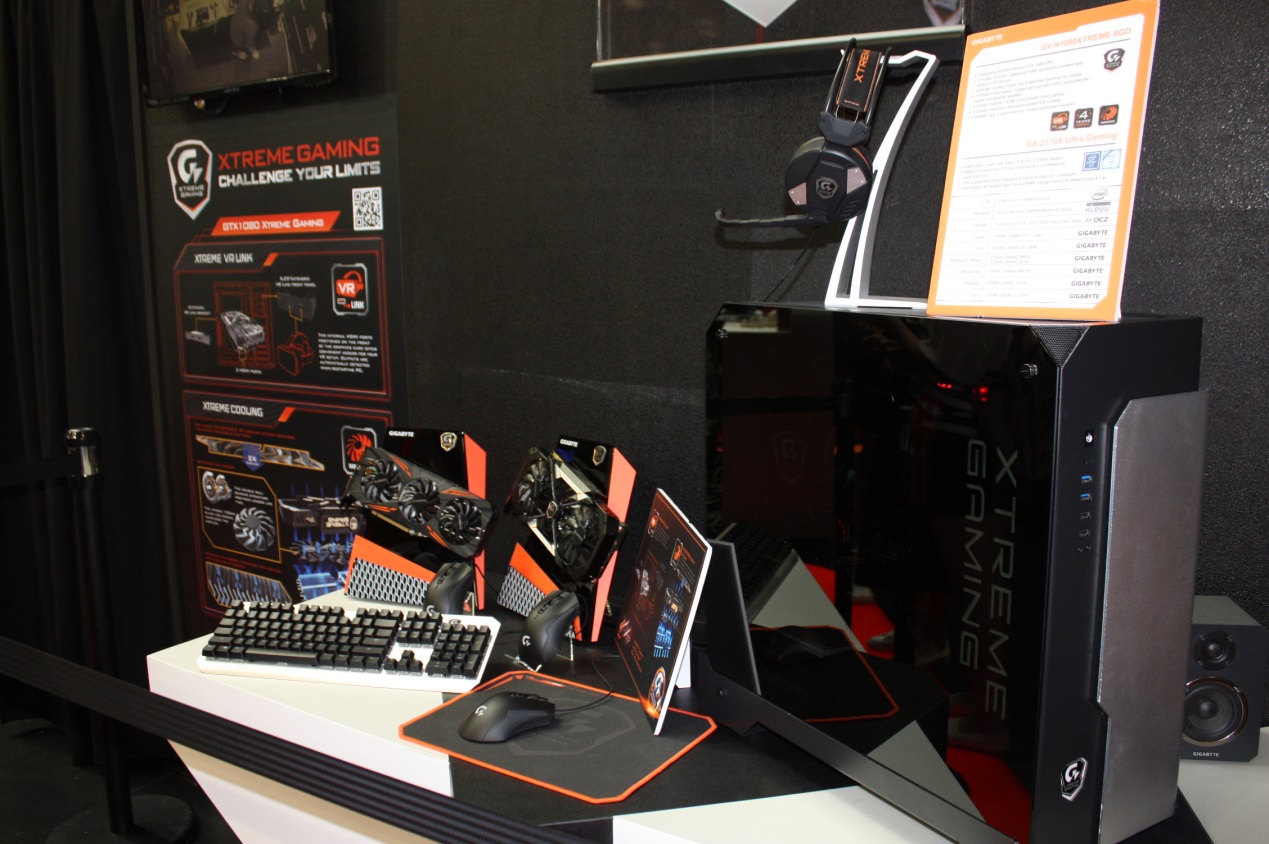 Wait, there's more VR! Our partner from NVIDIA is also demonstrating its advanced technologies right here at GIGABYTE booth. It's open to everyone to experience as well.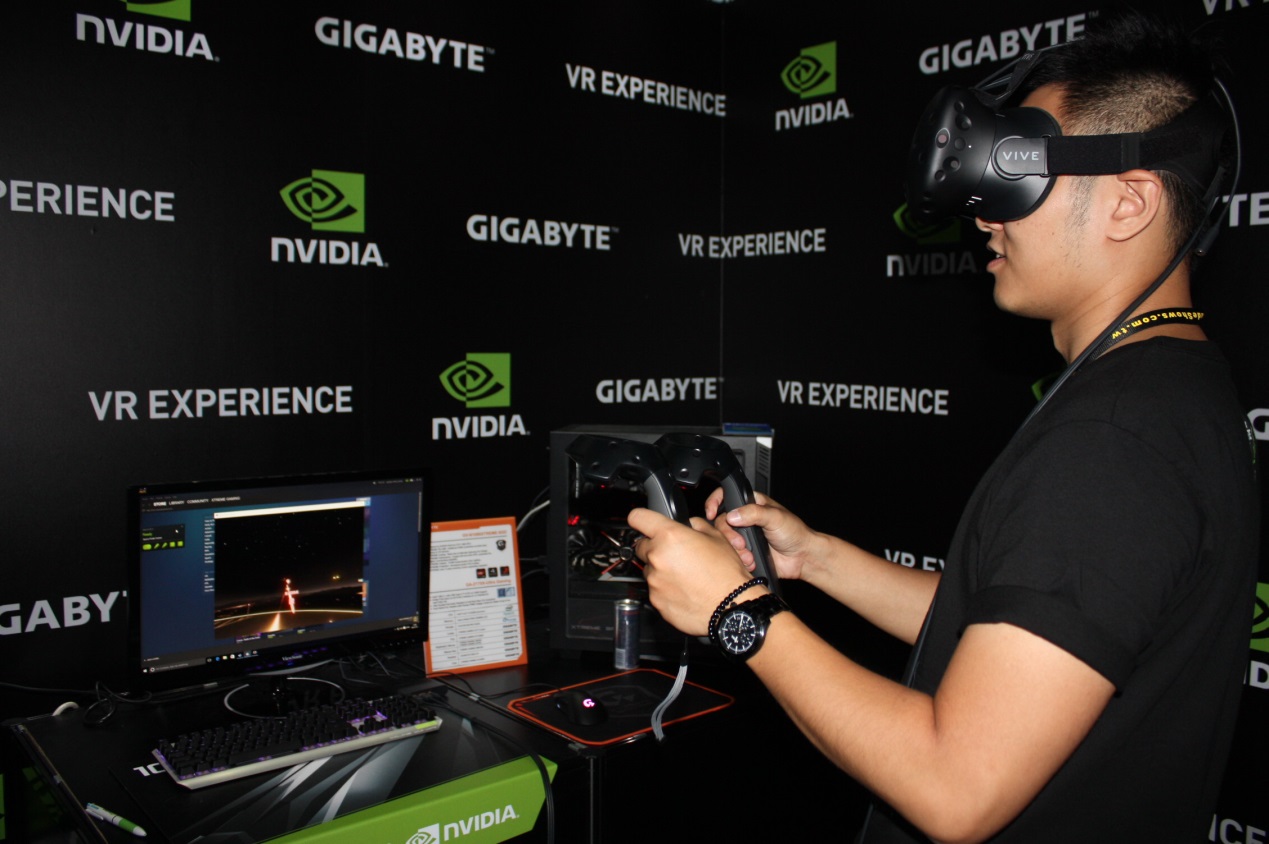 This year, Xtreme Gaming is honored to invite popular streamers Voyboy and Honeyliciousss to do their live streams on site. You could catch them live at Xtreme Gaming channel on Twitch at https://www.twitch.tv/gigabytexg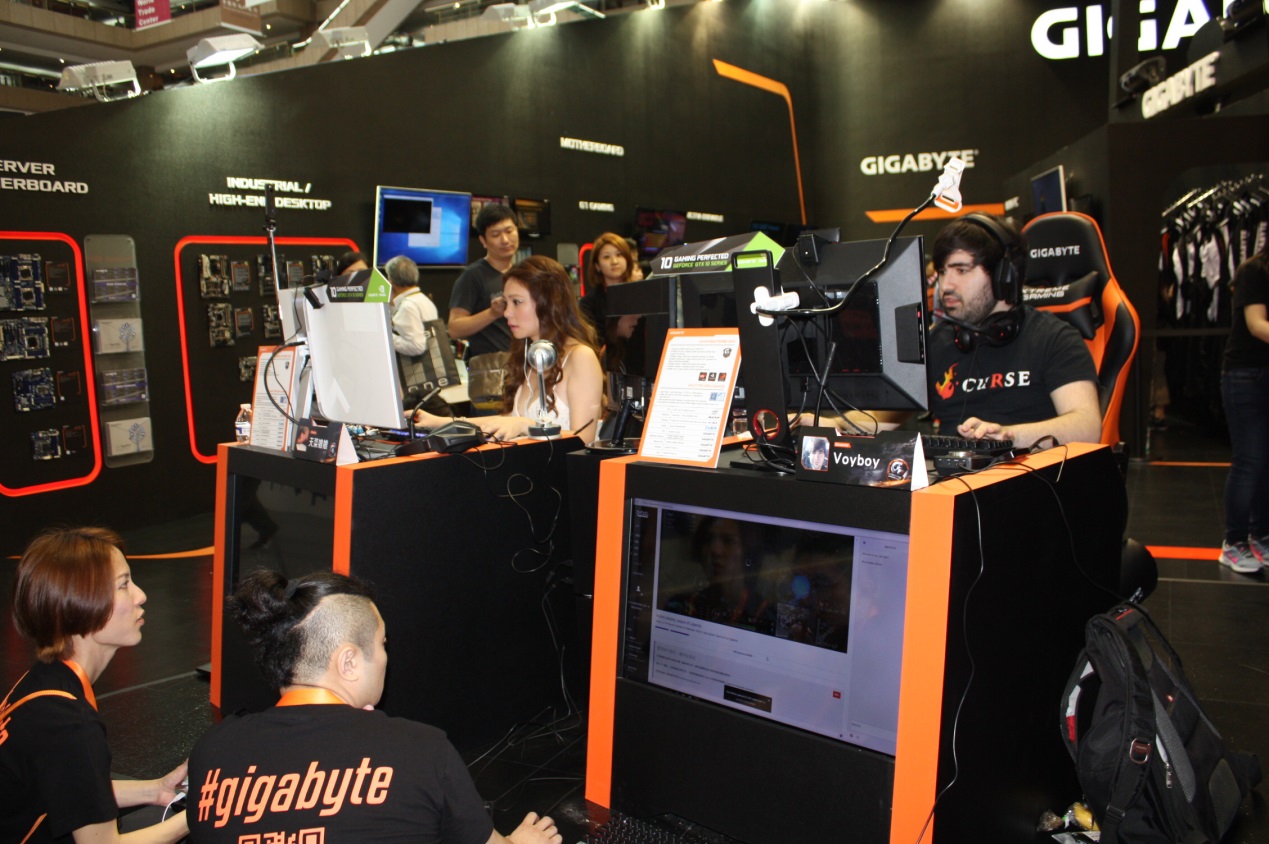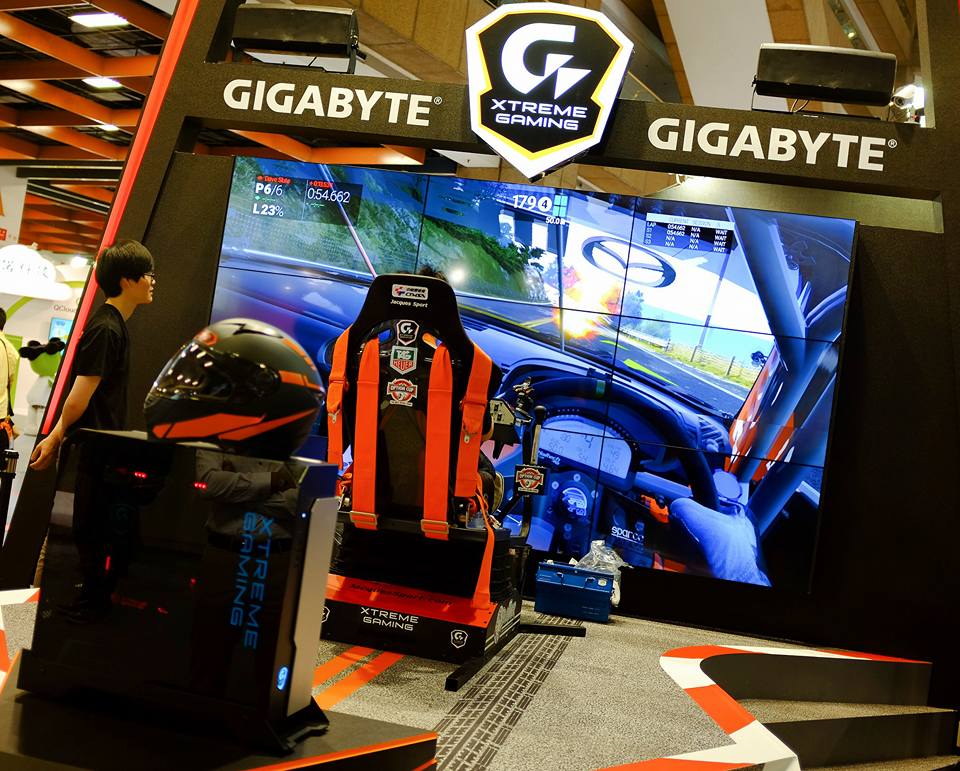 Here is a quick overview of some of the cool stuff GIGABYTE is putting on display at COMPUTEX 2016. We know you guys want to know more. We'll be sharing more in-depth coverage and more latest technology update as we progress through the 5-day event. Stay tuned!