Oh yeah, it is that time of the year again! It's COMPUTEX, one of the world's largest tech fairs where the big names from the tech industry show off their latest products and technologies. The exhibition officially kicked off on Tuesday, May 30, which also happens to be the annual Dragon Boat Festival here in Taiwan. Though it is a public holiday today, that does not slow down our momentum to showing something new and awesome for this year's COMPUTEX.
Year 2017 also marks the special occasion for AORUS as the brand has become the premium gaming representation of GIGABYTE covering all bases for gamers worldwide. Started off from the gaming laptop line, AORUS now branches out further beginning this year to include motherboards, graphics cards, gaming peripherals, and more, delivering a full ecosystem of gaming products under one single brand.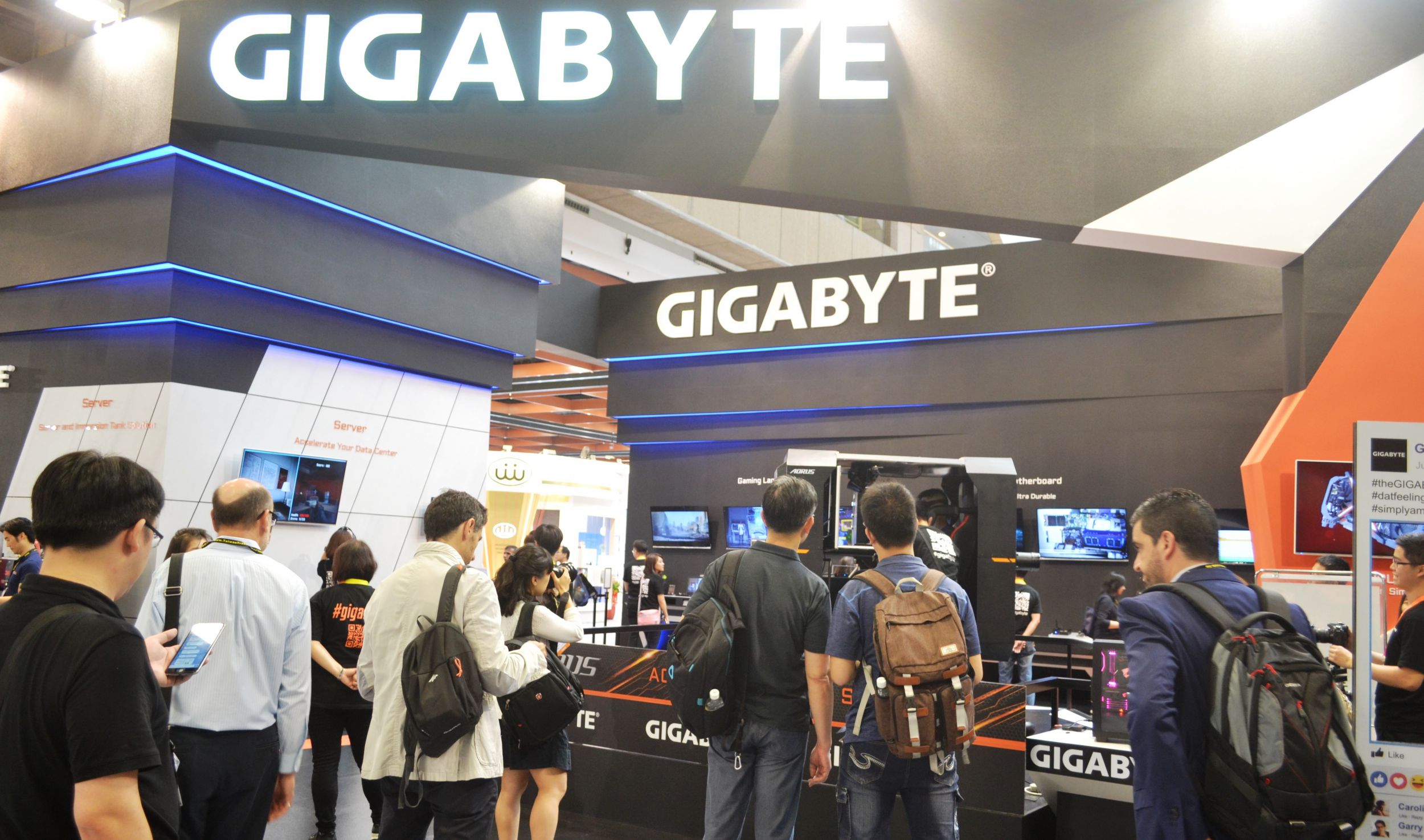 Without further ado, let's take you for a quick tour around our booth at Taipei World Trade Center and check out the next generation of AORUS gaming innovation we are showcasing right here on the opening day.
Experience VR, experience the Future of Gaming
For this year, VR is still a hot topic and even emphasized by the organizer as one of main show highlights! GIGABYTE and AORUS are already leading the way in VR gaming with the introduction of racing simulator from the last time. This year AORUS takes VR back to COMPUTEX again and steps up with something much more exhilarating- the 720-degree motion simulator. We combine VR technology with the AORUS high-end, VR-capable GPU to power this bad boy.
The simulator located right in the center of the booth attracts lots of attention. Once the game begins, the participant feels as if he/she is driving a flying vehicle on a futuristic racetrack and being able to swivel and make 720-degree rotation throughout the ride. Everyone who have tried really enjoyed the experience, while some screamed for their dear life.
Team Up with AORUS. Game with AORUS
A wide spectrum of gaming hardware from AORUS are unveiled on this year's COMPUTEX show floor.
First is our game-changing laptops. AORUS is set to highlight its latest development in gaming laptops, premiering the 17" flag-ship X9, as well as refined versions of existing models X5 and X7.
AORUS extends its gaming frontier further with the new X299 AORUS Gaming Series motherboards. Making its debut, the king of the new enthusiast platform is introduced on stage during the Marvelous Product Showcase.
Speaking of marvelous products, we have to mention that our AORUS Z270X Gaming 9 took the honor of winning this year's COMPUTEX Best Choice Gold Award.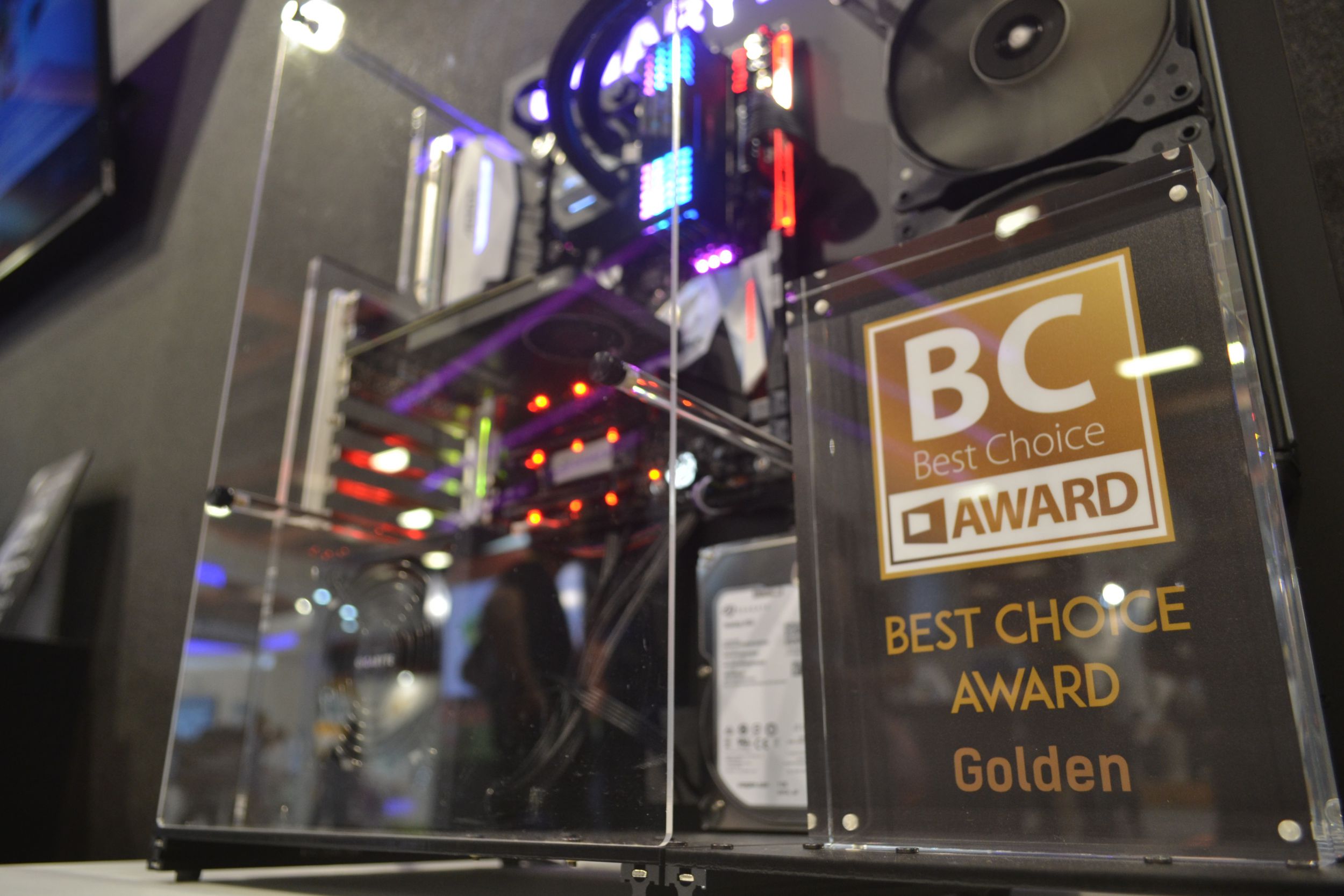 On the graphics end, AORUS will debut the GTX 1070 Gaming Box, a plug-and-play external graphics solution with GTX 1070 graphics card embedded for transforming any Thunderbolt™ 3-enabled laptops into a powerful gaming battle station right away. More details will be unveiled when we take you to our VIP showroom at Taipei 101 in the next blog entry. Stay tuned for that.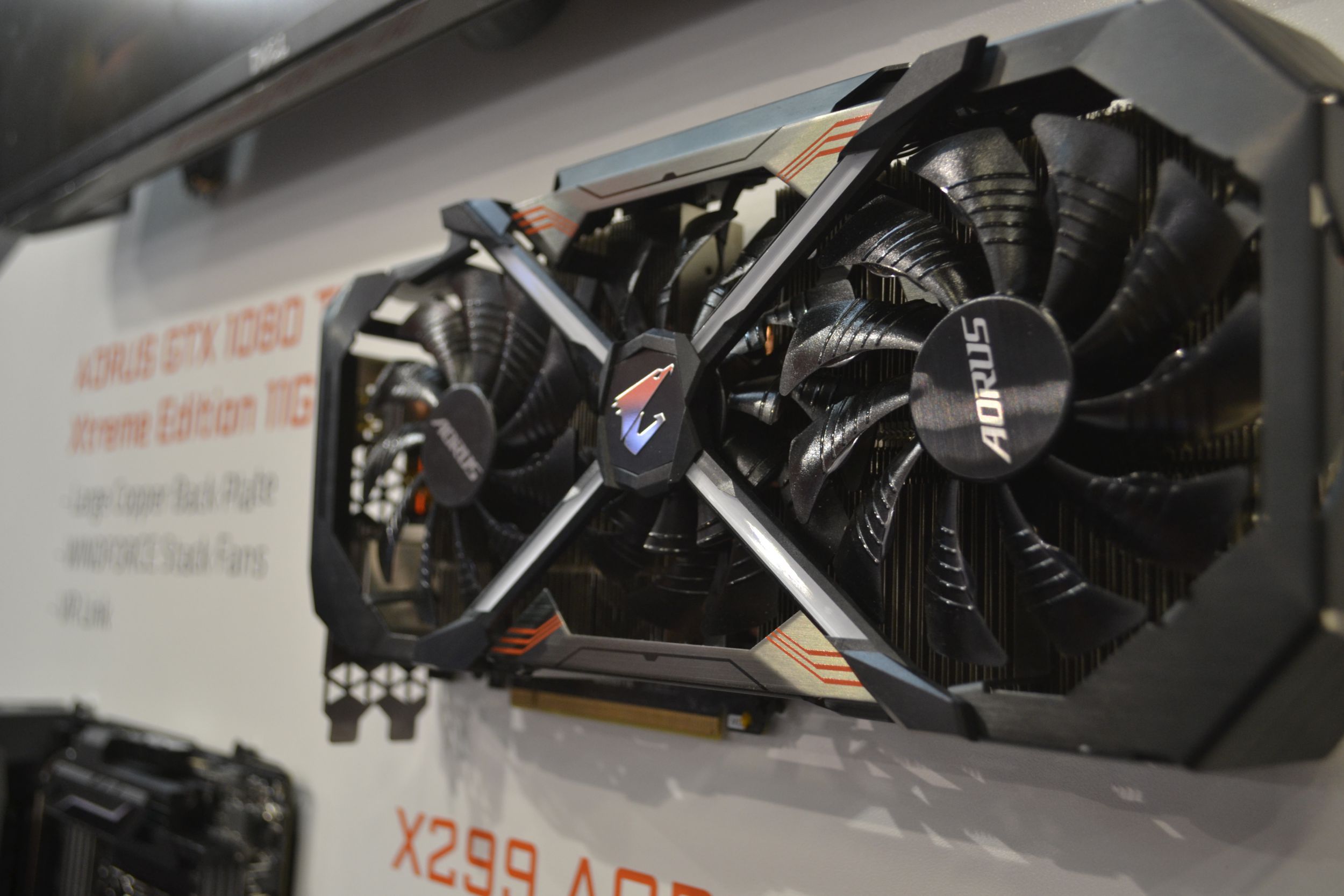 A full line of graphics cards powered by the latest GeForce® and Radeon™ GPUs will be on display as well, featuring GIGABYTE exclusive technologies for delivering both ultimate performance and user customization.
We are also showcasing our new gaming peripherals for serious gaming, with highlight on the per-key backlighting mechanical keyboard AORUS K7 and other gears like AORUS gaming mouse, CPU cooler, and PC chassis. All feature gamer-centric designs and personalized styling through full-spectrum RGB.
To wrap up our quick tour, here are some of the behind-the-scene images that will give a glimpse of the fun and energetic atmosphere at the event.

Awesome AORUS mod at TT booth