With all the bustling and hustling at the main booth, AORUS is also hosting an invite-only exhibition at the world famous landmark - Taipei 101 during COMPUTEX. High above up on the 36th floor, AORUS arranges a dedicated showroom displaying the entire AORUS lineup. The invited guests are given not only a panoramic view of the city, but also an immersive hands-on expereince of the complete AORUS gaming products at the same time. We will take you inside the showroom and have a look at what we have in store up close.
First let's pass through this RGB tunnel and see what kind of new stuff we have on the other side.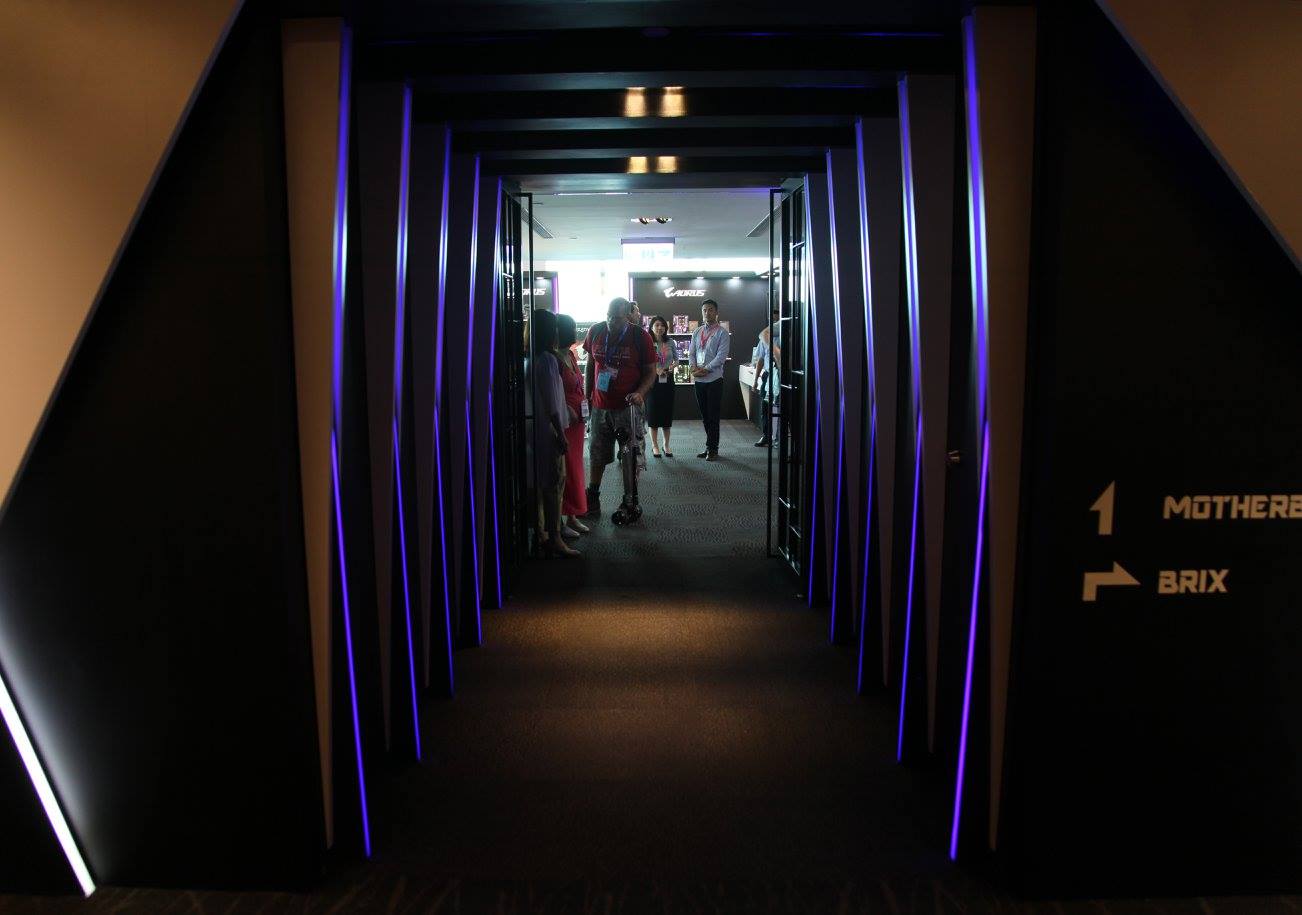 GTX 1070 Gaming Box
Turn your mobile workstation into a powerful battle station. This new AORUS external graphics solution lets you enjoy the best of both worlds. With the built-in mini-ITX GTX 1070 connected through Thunderbolt 3, you can take your ultrabook's gaming potential to the next level. Our friends from the media are impressed with what they saw. The GTX 1070 Gaming Box even wins Laptop Magazine Award for Best of Computex 2017: Best Peripheral!
AC300W PC Case
Looking to build an epic gaming rig that you can show off to your buddies? The AC300W with its side-panel window and onboard RGB lighting is the perfect case for your next dream build. The case offers a minimalistic design, while also supporting vertical GPU installation to let you show off the cool-looking graphics card of yours.
ATC700 CPU Cooler
Our ATC700 CPU Cooler keeps things stylish and cool featuring dual 120mm PWM fans, full RGB customization through our RGB Fusion app, and double ball-bearing structure for a much longer lifespan.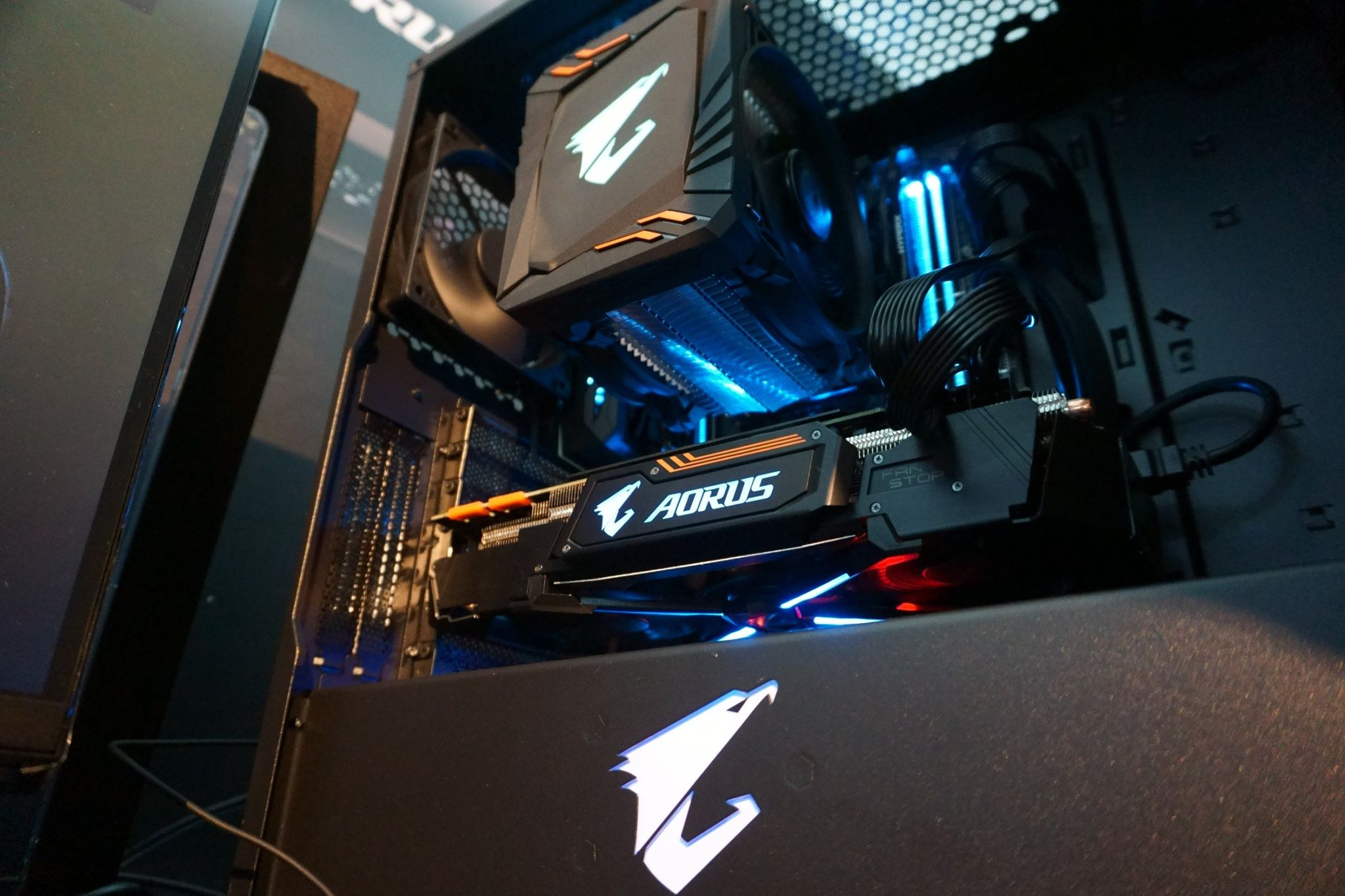 K7 Gaming Keyboard and M3 Gaming Mouse
The aluminum-shell K7 brings you the best experience for working and gaming. By using cherry MX mechanical switches available in both Red and Blue, you can experience instant tactile feedback. The key presses are also extremely smooth. Furthermore, it can customize 16.8 million RGB lights for every single key.
The M3 gaming mouse is the refined version of the XM300, following the same classic, ergonomic design and the enthusiast-grade sensor for competitive gaming. The smaller shape of the M3 will be able to fit most hand sizes. It is an very impressive gaming mouse in every way.
K9 Optical Gaming Keyboard
AORUS first gaming keyboard with optical Flaretech switches, delivering amazing signal transfer speed with the durable waterproof design and per-key RGB illumination. When we say waterproof, we mean business. Just take a look at our watertank live demo.
AORUS Graphics Card Lineup
A overview of our graphics card lineup and some of fan-favorite AORUS merchandises.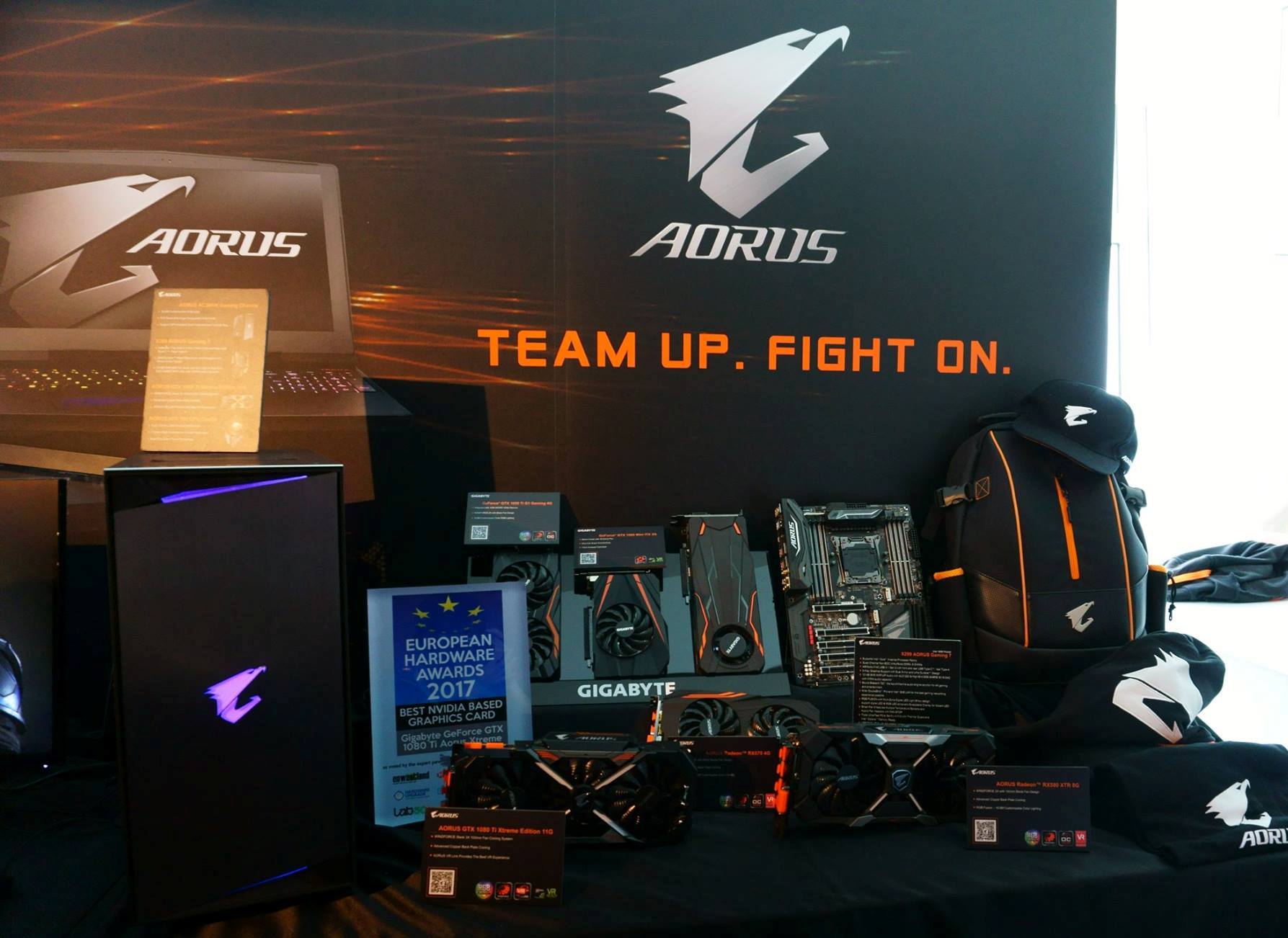 AORUS Gaming Laptops
Our upcoming gaming laptops, the X5 MD, the X7 DT, and the top-of-the-line X9.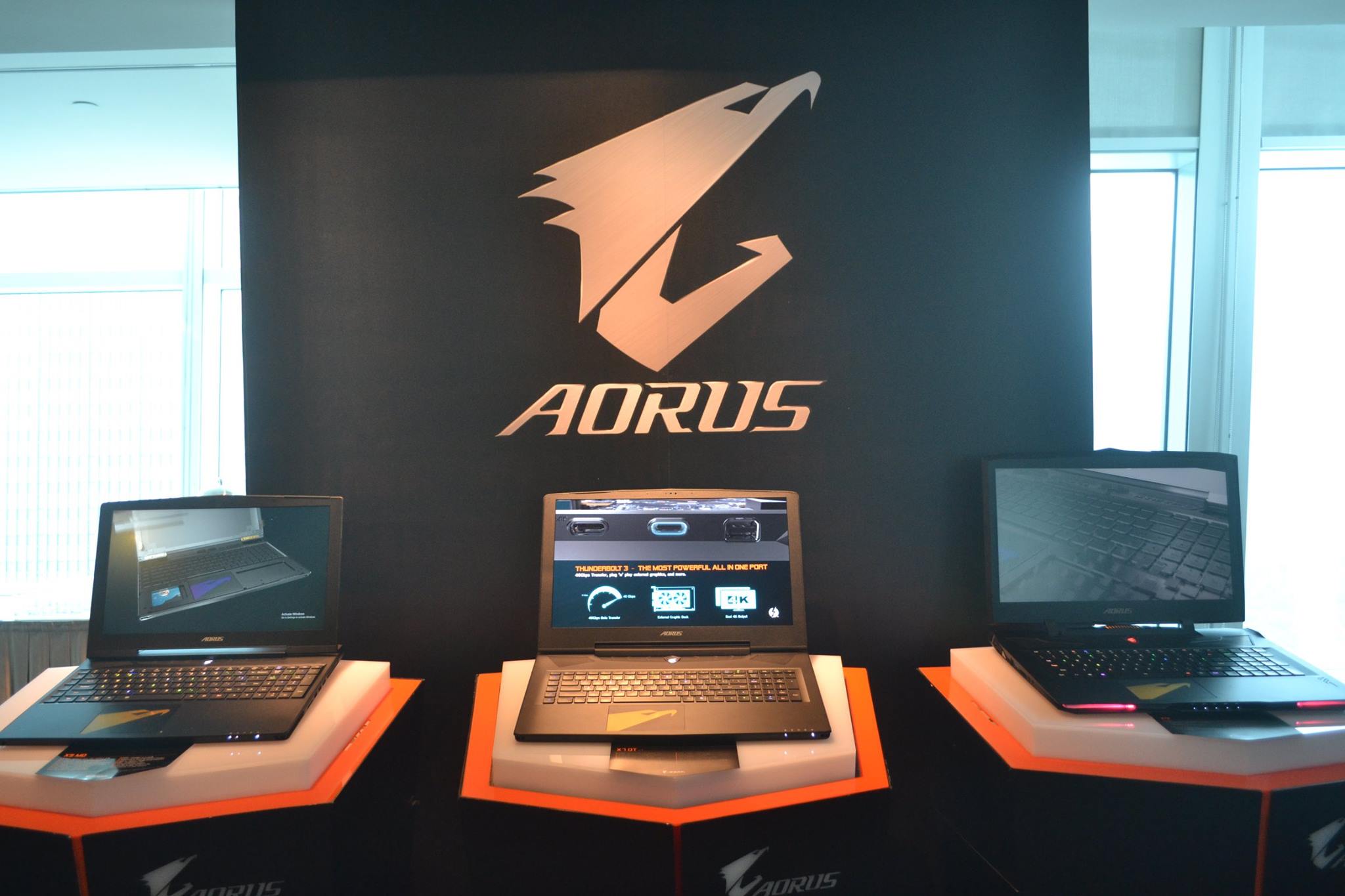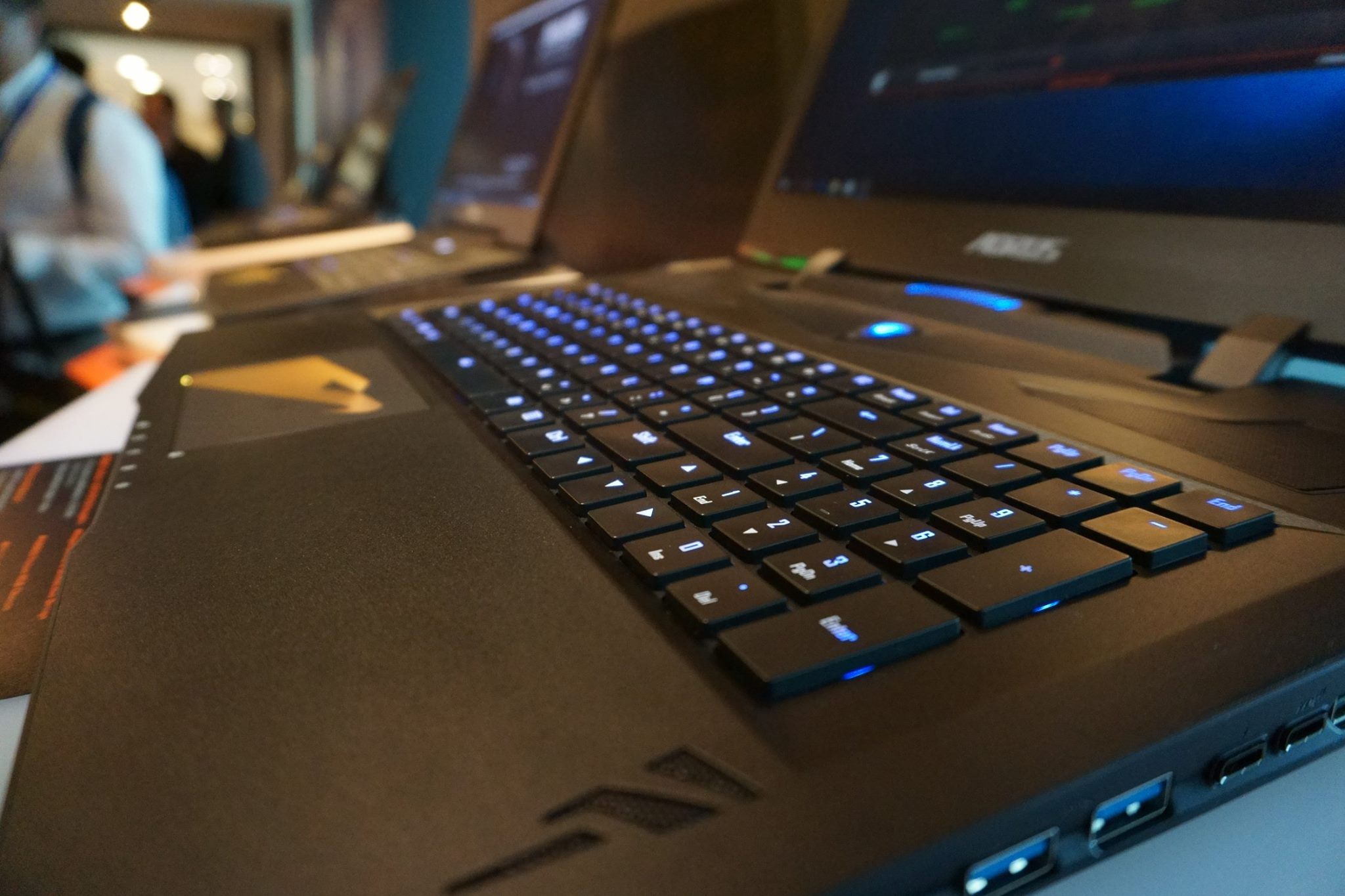 A huge thanks to LinusTech for calling our X5 Notebook the BEST GTX 1080 Gaming Laptop at COMPUTEX! See what he has to say:
X299 Gaming Motherboard
The brand new flagship motherboard series in the wake of Intel's announcement of their upcoming Skylake-X and Kaby Lake-X processors. Learn more here.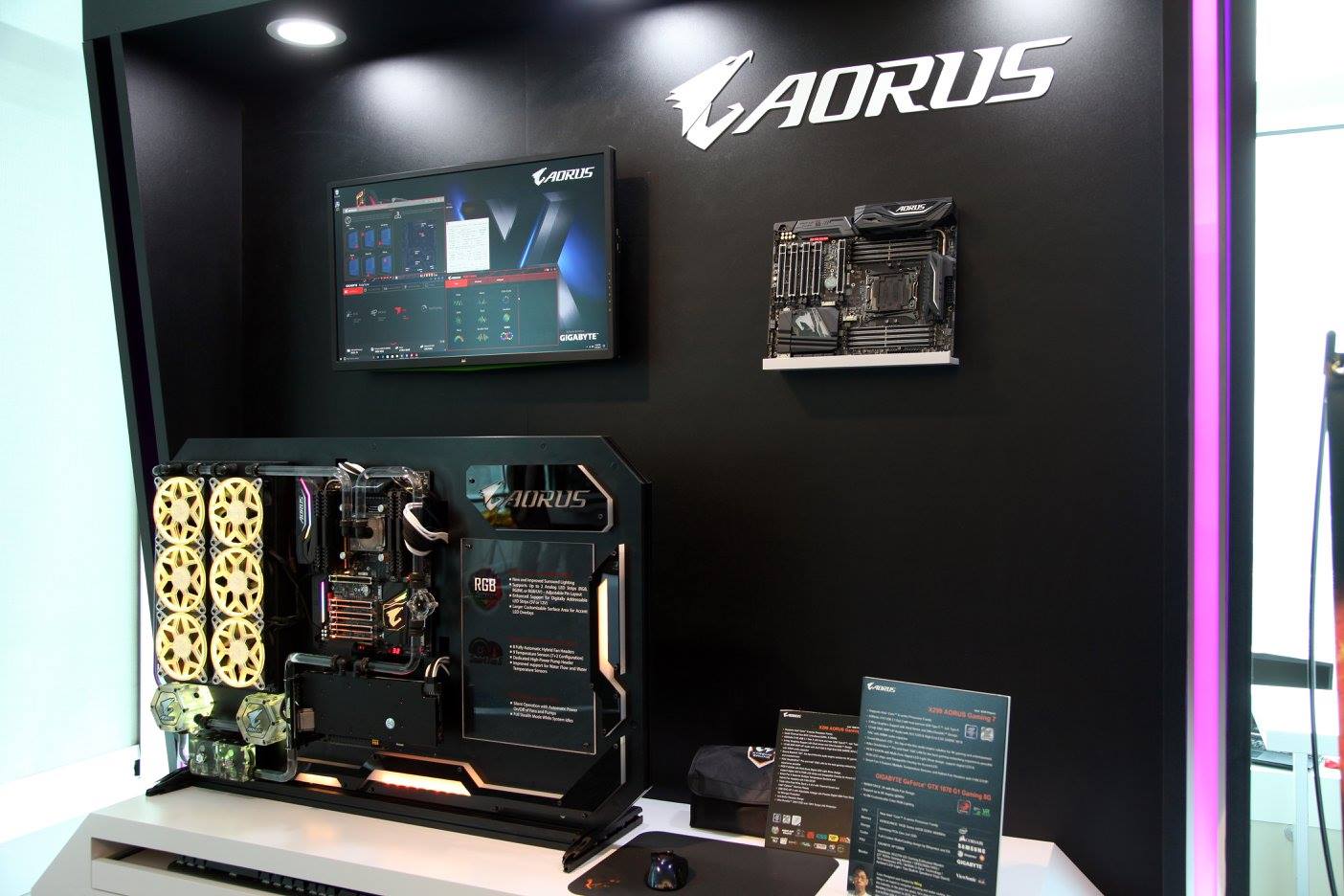 Before we end this blog, here are some of the spectacular mods we put on display in the VIP showroom. These masterpieces are created by some of the most talented modders worldwide that we collaborated with. Check them out!