When it comes to graphics cards, gaming is most likely the first thing that flashes into your mind. Despite the fact that the major portion of the market is held up by gamers, creators however are a rather small audience but with keen demands and distinguished tastes.
Now, a new model has joined the GIGABYTE family with the latest RTX 30 series graphics cards. We present to you – VISION.
Introducing VISION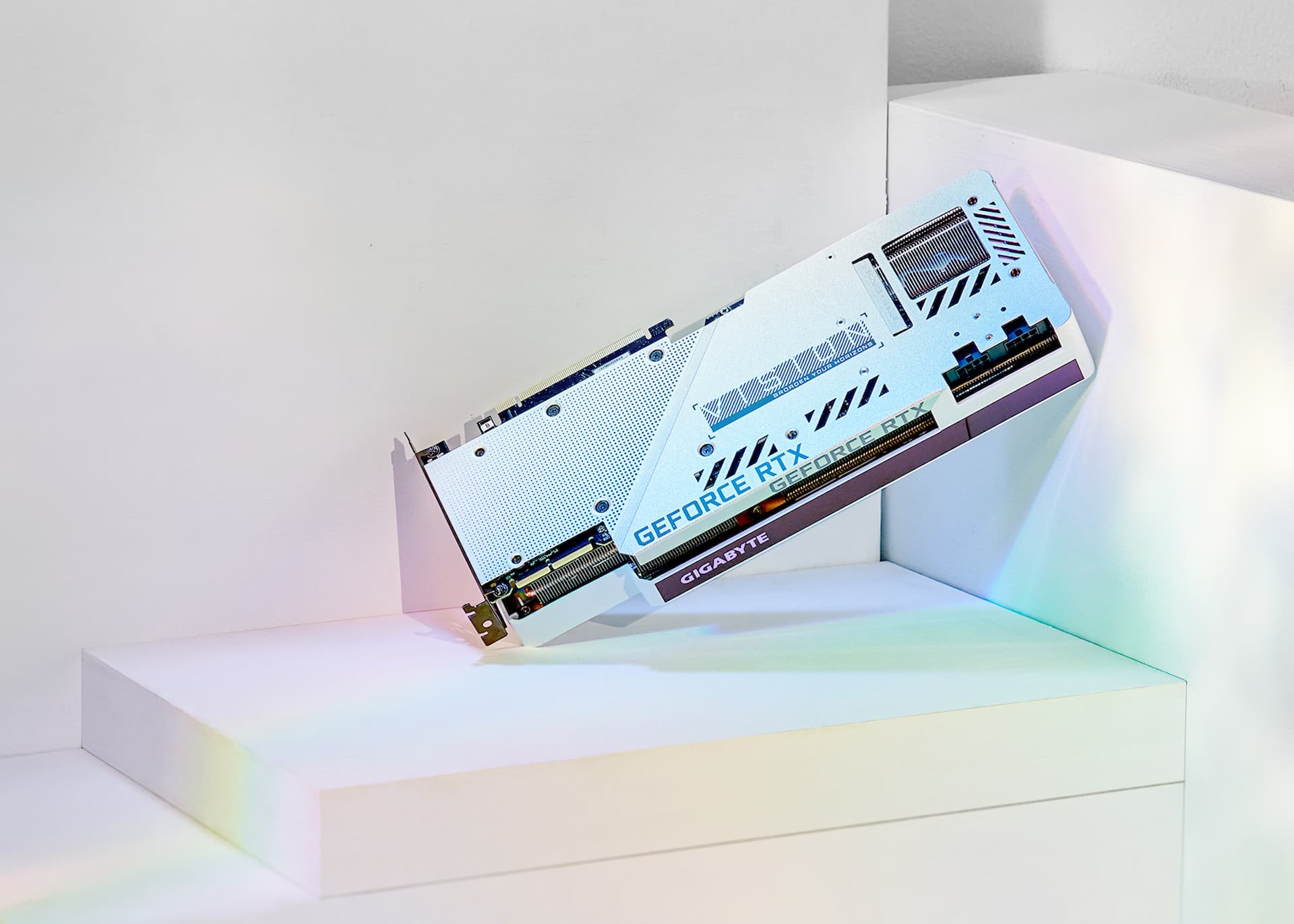 The outlook is definitely the first thing that quickly catches your eyes with the GeForce RTX™ 3090 VISION OC 24G. Traditionally, graphics cards are more gamer-oriented and usually shaped bulky, muscular, and colored in dark tones. VISION, on the contrary, is built out of stylish elegance in light tones, which really stands out in the lineup of modern graphics cards.
As a new member of GIGABYTE's product line, VISION, however, inherits most of the proud consistency in the DNA of WINDFORCE. GIGABYTE RTX 3090 VISION OC combines 3 blade fans on its cooling system and features GIGABYTE's alternate spinning technique, which provides highly efficient heat dissipation.
Screen cooling is also introduced into VISION, which you can see on the backplate that the extended heatsink allows airflow to pass through and exhaust even more heat.
Power in Silence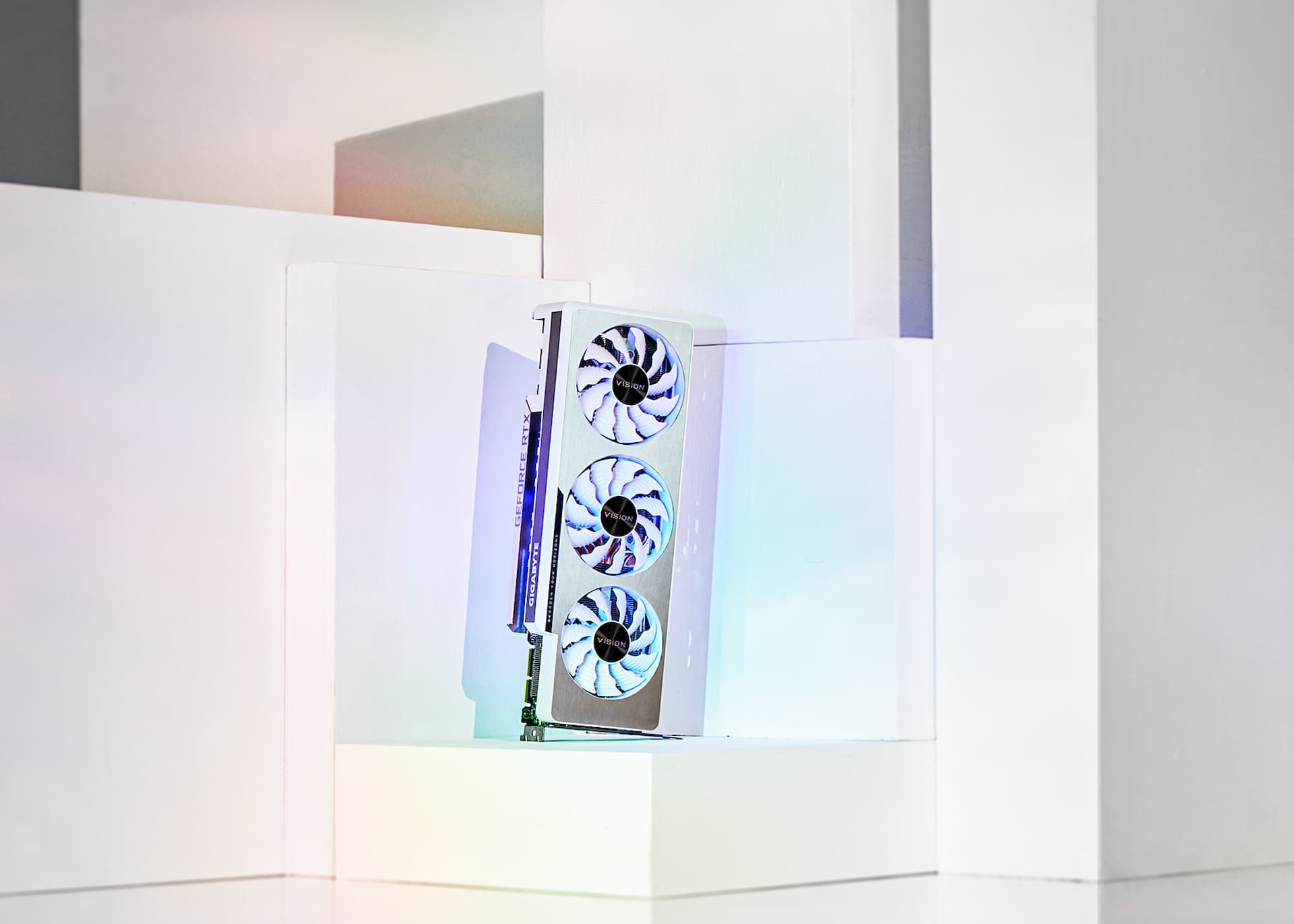 "Why does cooling matter for us?"
You might ask. When it comes to someone who doesn't pursue an extreme gaming experience, overheating seems to be the least concern.
Actually, this is a myth. The cooling system has everything to do with whatever scenario you find yourself in. In fact, when you're concentrating on the artwork or film editing, you don't want to be disturbed by any noises. Noises generated by fans are directly caused by heating.
When the system is running at high usage, the power consumption results in heat, and thus raises the temperature. Therefore, the fans would speed up in order to exhaust the heat and cool down the graphics card, therefore the noise will increase too.
That's why we care so much about the cooling system on the GIGABYTE RTX 3090 VISION OC. In addition, a new graphene nano lubricant has been adapted in the fans on the VISION model, which extends the fan lifespan by 2.1 times.
So you can spend more time on your creation dedicated to your fans, well, your real living fans.
Stylish Elegance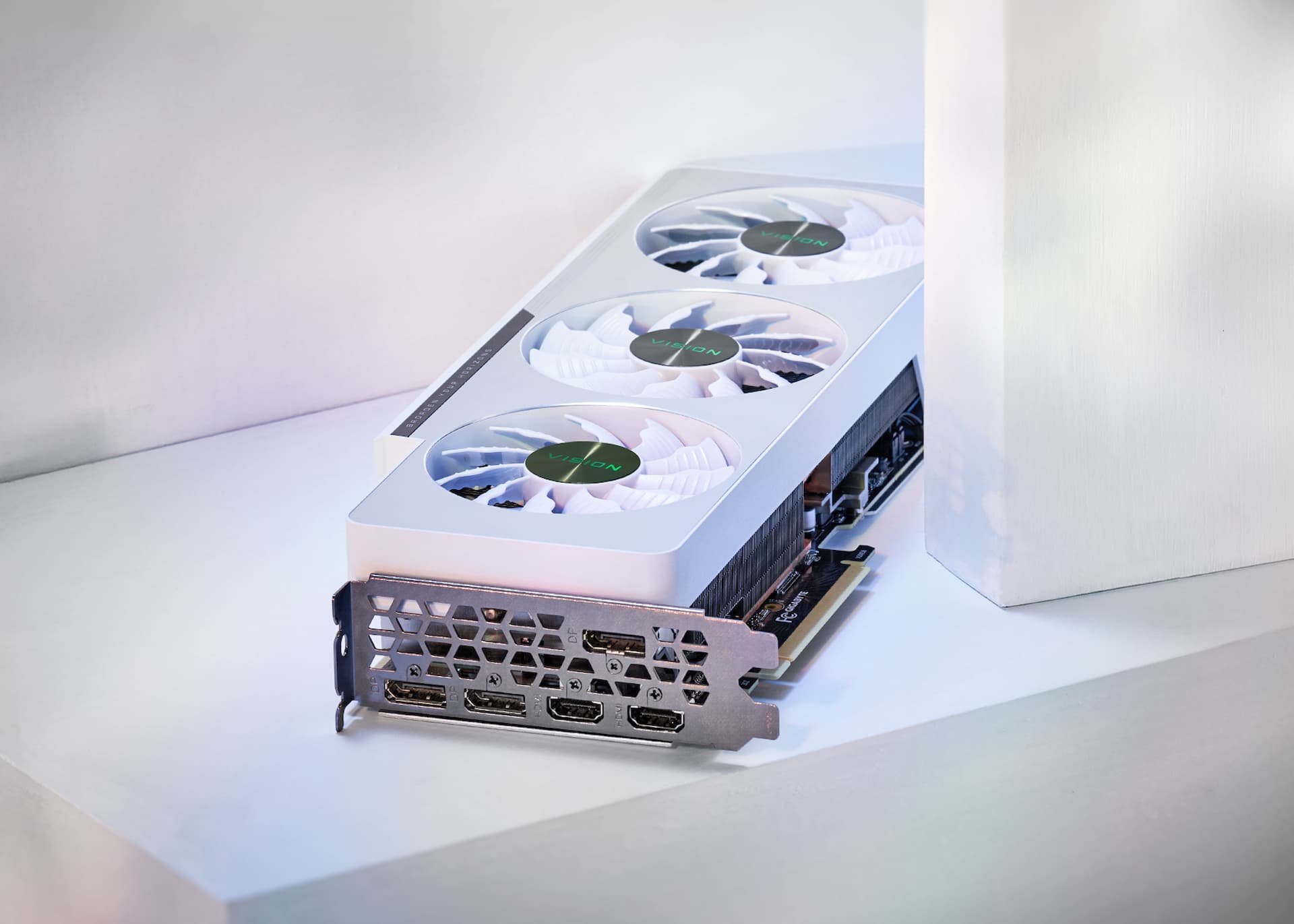 Compatibility is another thing that might trouble you when it comes to building your own workstation. So we included 3 DP 1.4a ports, 2 HDMI 2.1 ports on the GIGABYTE RTX 3090 VISION OC, in case you're aiming for a triple-monitor setup on your desk.
RGB lighting is limited on the side logo on VISION, so you can appreciate the pure essence of material and crafting. The pattern of geometric shattering can be seen all over the GIGABYTE RTX 3090 VISION OC, and it is decorated with optical camouflage, to create an illusion that it can break the boundary of space and BROADEN YOUR HORIZONS.
Don't worry. You can still customize the lighting on RGB Fusion in any way you want.
Meet the VISION Family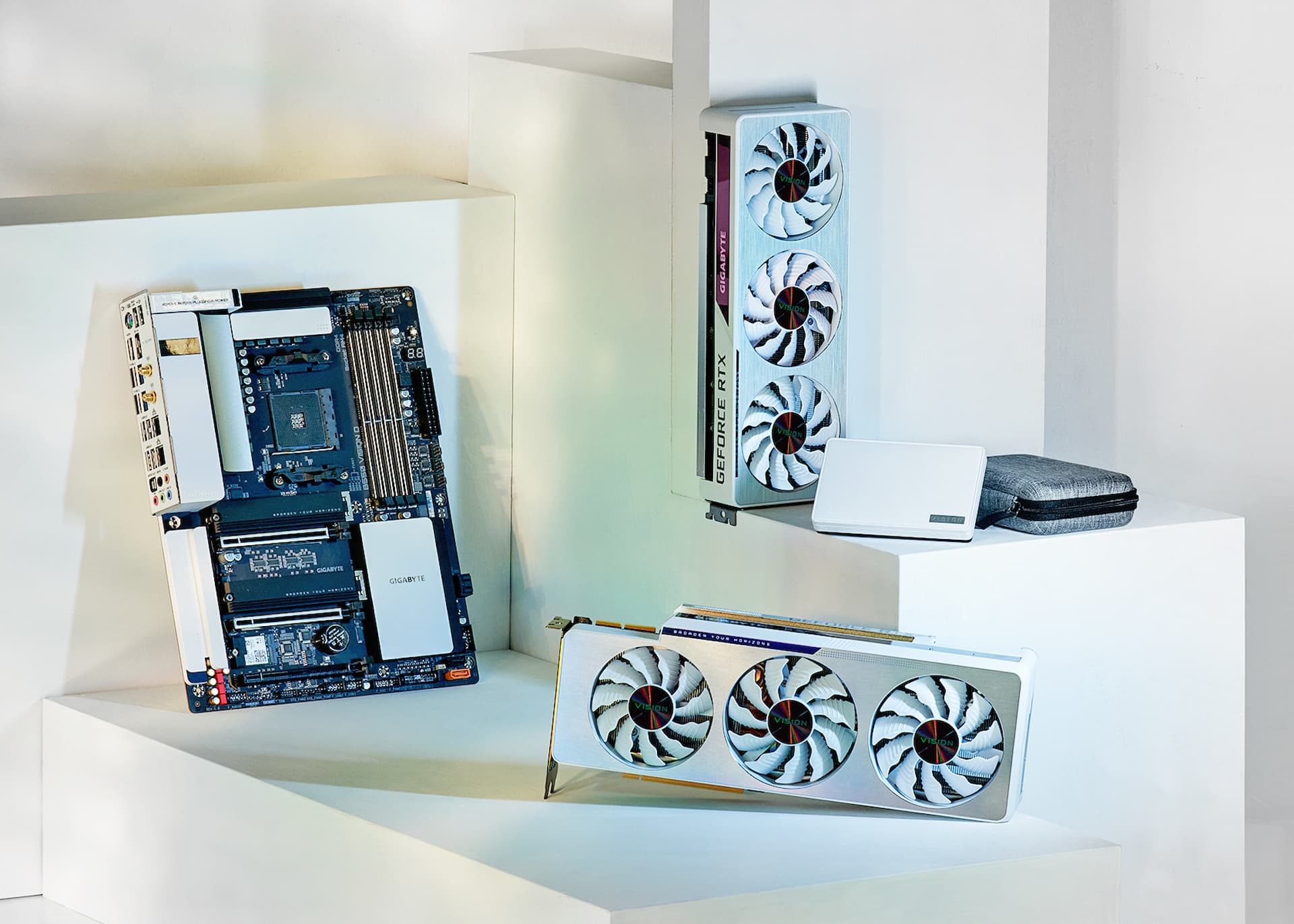 Following the Z490 VISION D, which was launched earlier in 2020, more members have been introduced to the VISION family. The VISION family focuses on providing the best stability and performance for high productive efficiency, with consistent and identical design concepts.
GIGABYTE RTX 30 series graphics cards are the latest members of the family. Which product would you most like to make it a VISION? Share your opinion and it might come true in the near future!
-GeForce RTX™ 3090 VISION OC 24G
-GeForce RTX™ 3080 VISION OC 10G
-GeForce RTX™ 3070 VISION OC 8G
Learn More:
-How To Choose Your RTX 30 Series Graphic Card?
-UNBOXING: First Hand on AORUS RTX 3090 XTREME
-Why AORUS designed MAX-Covered Cooling for the RTX 30 Series?
-Beginners 101 – 5 Tips When Purchasing Your New Graphics Card