What's a Creator Laptop?
A "Creator Laptop" is a laptop designed primarily to benefit heavy-duty content creation tasks. With the popularity of smartphones and online video streaming services, the demand for high-quality content is also getting stronger. In recent years, more and more people are devoting themselves to content creation on a personal and professional level. However, when facing the demands of high-quality content creation tasks, the typical laptop simply cannot fit the needs of these creators, therefore the category of creator laptop was introduced, promising better efficiency overall for their demands.
Will You Need One Creator Laptop?
If you're doing content creation, then you will definitely need a laptop dealing with various media workflows such as video/audio editing, 3D rendering, graphic design, CG design, or game development. These creator laptops not only possess more powerful performance but also include various features that could enhance the efficiency of your workflow.
Performance: The Core of a Creator Laptop
The software used by creators for content creation usually requires higher computing performance. The poor performance of your regular laptop or system may lead to lower efficiency or even system crashes. That's why high and stable performance is the minimum requirement for a creator laptop. The high performance comes from CPU & GPU so when choosing which laptop to buy, it's suggested to choose a model with Intel Core i7 H series CPU and an NVIDIA GTX/RTX GPU.
The H series i7 CPU performs 15~20% better than U series i7 and features more processing cores, which is important for those core count sensitive applications like Adobe Premiere Pro. With regards to the GTX/RTX GPU, NVIDIA is releasing new graphic drivers that could enhance the efficiency of your laptop while running software that relies on the GPU. If you need stronger performance from your GPU for larger scale or more complex 3D rendering, a higher-end GPU like the RTX 3080 Ti or RTX 3070 Ti could be considered.
Thermal Design: Ensure the performance
To ensure there's no performance drop when using the CPU & GPU for long periods, the thermal design on creator laptops is the key. The poor thermal design may lead to CPU/GPU throttling, which lowers the performance and increases the chance for system crashing - a disaster for any content creator. So when picking a creator laptop, a model featuring multiple heat-pipe, dual system fans, and multiple air vents is strongly suggested. The more heat-pipes used in the thermal system, the more heat can be dissipated from CPU & GPU via dual fans, the more heated airflow could be blown out from the chassis.
Besides CPU & GPU, RAM & storage is also critical for overall performance. Most creation software will consume a huge amount of RAM while running so it's suggested to choose the creator laptop featuring at least 16GB of RAM. As for storage, a model with SSDs is suggested because compared with HDD, SSDs are much much faster on accessing speed and can drastically reduce the time required to process those file exports. Lastly, recommended choosing the creator laptop featuring at least two M.2 slots which allow for future SSD upgrades.
Display: The Key of Precise Creation
There are three key factors of display: color accuracy, color gamut, and resolution. Among these factors the color accuracy plays a major role; If the color presented on display is not accurate enough it may bring some serious trouble to the creators so it's suggested to choose a display that is pre-calibrated for promising the most accurate color presented. As for the color gamut, it's better to go for the model with a wider color gamut like AdobeRGB 100% or DCI-P3 100% for more color options while doing the creation. As for resolution, opting in for a model featuring at least 4K would be a safer bet because of the increasing popularity of high-resolution content like 4K or even 5K movies.
Connectivity: Making Creating Easy
Connectivity is often overlooked on a laptop. However, it's extremely important for a creator laptop because while doing the creation, the creators will often attach a series of devices such as an external monitor, SSD drive, or external graphic card docking. The limited connectivity will lead to not just inefficiency but additional cost for adapters. So it's suggested to choose a model featuring versatile connections such as HDMI 2.0, DP 1.4, RJ-45 or Thunderbolt 4. An SD card reader that is UHS-II capable will be preferred for photography or high-quality video capture usage.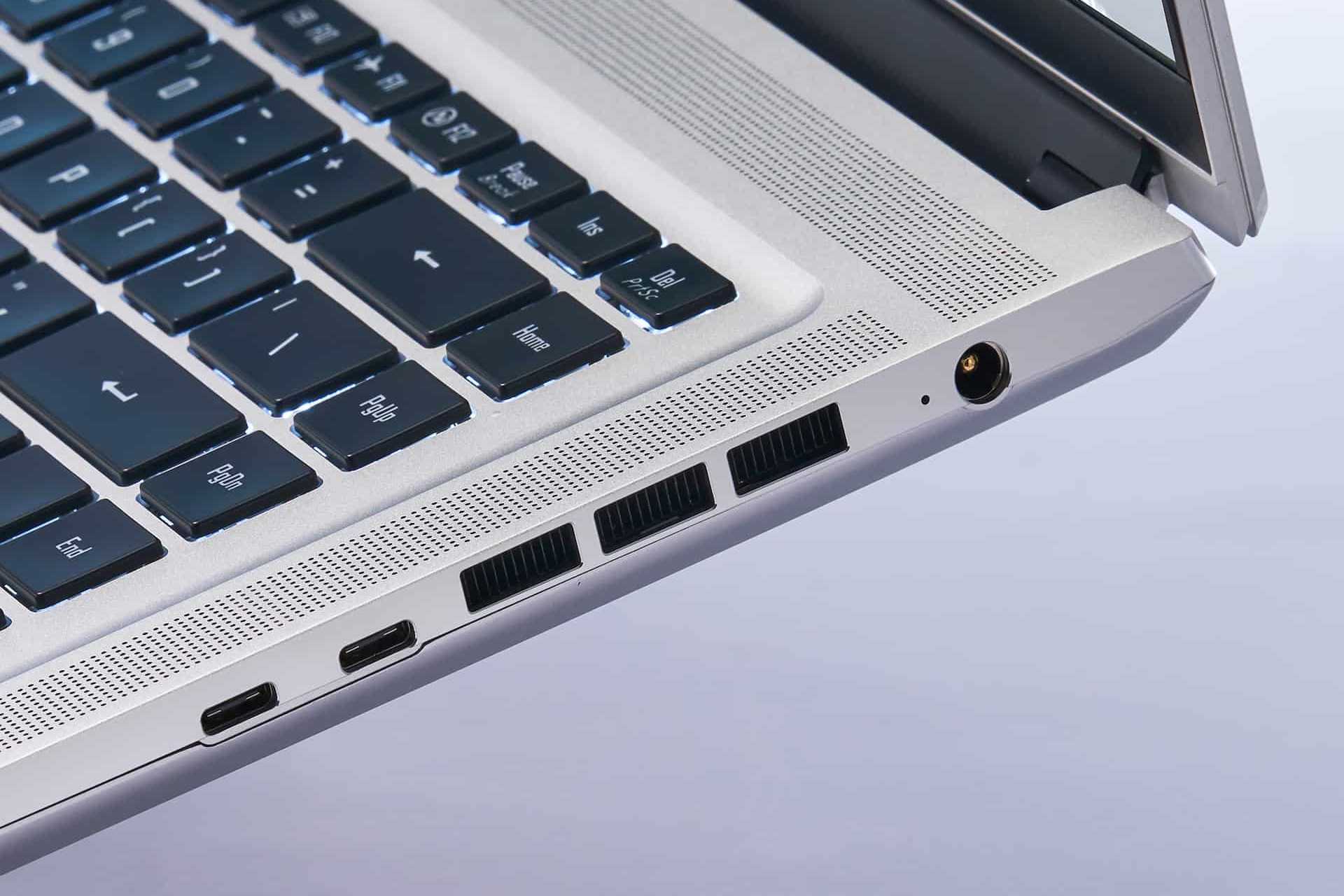 Portability: The Reason for a Laptop
The things mentioned above are quite important for a creator laptop. However, an important reason for creators to choose laptops instead of a desktop is mobility or portability. Great portability comes from having lighter weight & longer battery life of a laptop. The lighter weight means it would be easier to take the laptop around, and longer battery life could cut the need of searching power outlets, or even bringing the power adapter out.
So it's suggested to choose a creator laptop which weighs around 2kg, and which features battery life no shorter than 7 hrs. 2kg seems not quite light, but don't forget that it's a high-performance laptop - which will need more parts or material for dealing the heat from CPU or GPU. 7-hr of battery life is the same story - the more powerful the CPU & GPU, the more power it will consume so it's important to reach the balance between battery life & performance.
GIGABYTE AERO Laptop: The Perfect Creator Laptop
Now we know that performance, display, connectivity, and portability are the key features of a great creator laptop, then how to pick the best one? The AERO series laptop from GIGABYTE has been widely regarded as one the perfect creator laptop series. The AERO series was introduced in 2017 and since hitting the market it has garnered wide acclaim thanks to its powerful performance, the exclusive per-unit calibrated display, and versatile connectivity.
The latest AERO series laptop models, the AERO 16 & AERO 17, sports the newest NVIDIA RTX 30 series GPU, which promises more graphic performance for 3D rendering or any applications which can be accelerated by GPU. To deal with heat from the new GPU, the whole lineup of AERO laptops features multiple heat-pipe, dual system fans, and four air vents, ensuring all those heat generated from CPU & GPU could be dissipated out from the chassis.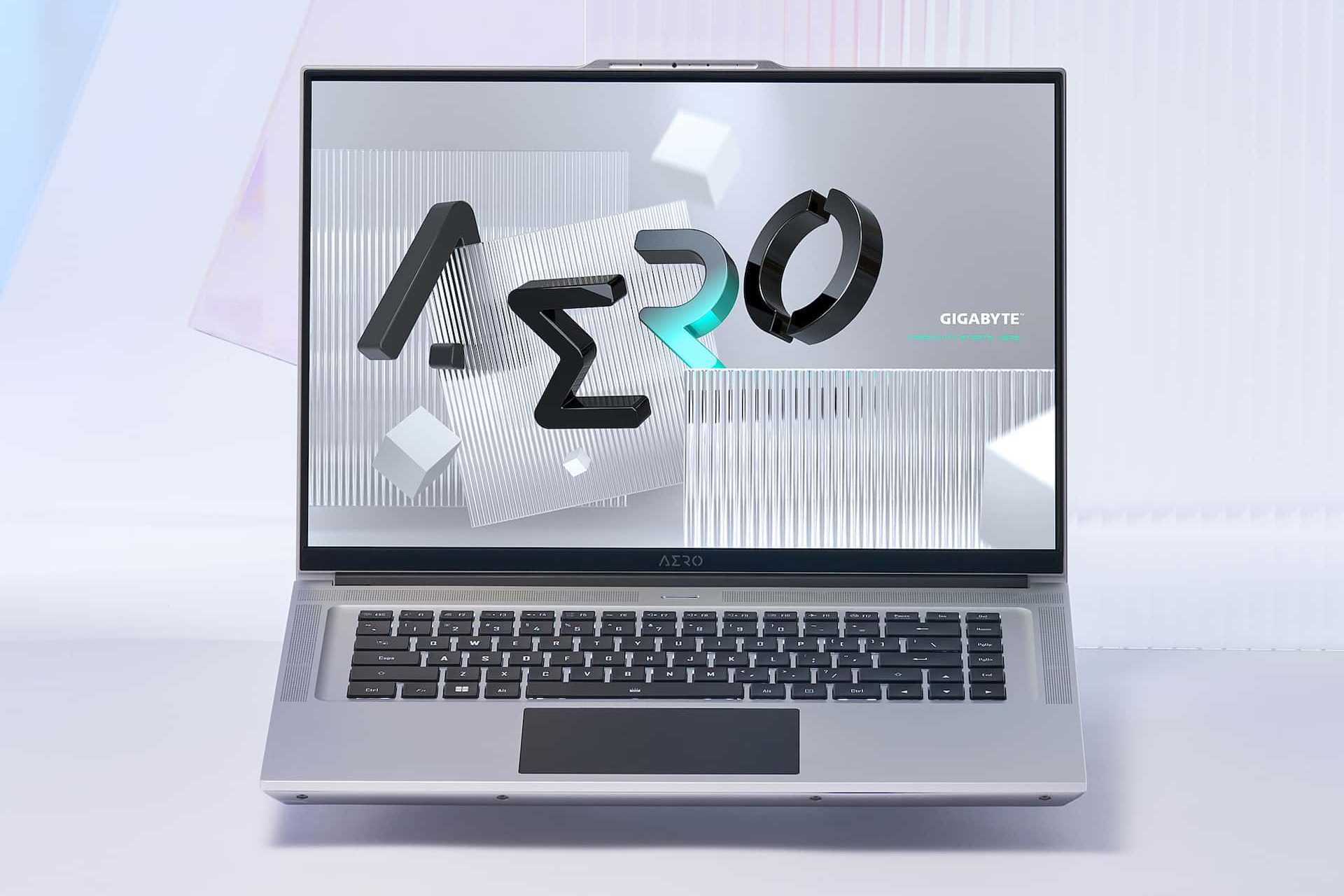 Something that sets the AERO 16 apart from other laptops is the display: it's still one of the fewest laptop featuring an OLED display and it's the only OLED laptop which has been per-unit calibrated before shipping out to the customer. This promises the optimal Delta-E ( < 1) and the most accurate color reproduction on the display. The versatile connectivity is the spotlight of the whole AERO series laptop: it possesses two Thunderbolt 4 ports, and the bundled AERO Hub could allow creators to attach HDMI, DP, RJ-45 or USB Type-A devices. All of the features above have been squeezed into the chassis which weighs only 1.9 kg and features a 99Wh battery, promising 7 hrs of battery life. So if you're still looking for a creator laptop, AERO is definitely the one you should put on your top list.