DreamHack is the world's largest LAN party with over 56,000 visitors, 23,425 unique devices in the network and close to 10,000 visitors who enjoy DreamHack with their own computers. This winter GIGABYTE is making its DreamHack debut with a bang, hosting one of the biggest booths packed with non-stop fun, excitement and tons of prizes for everyone!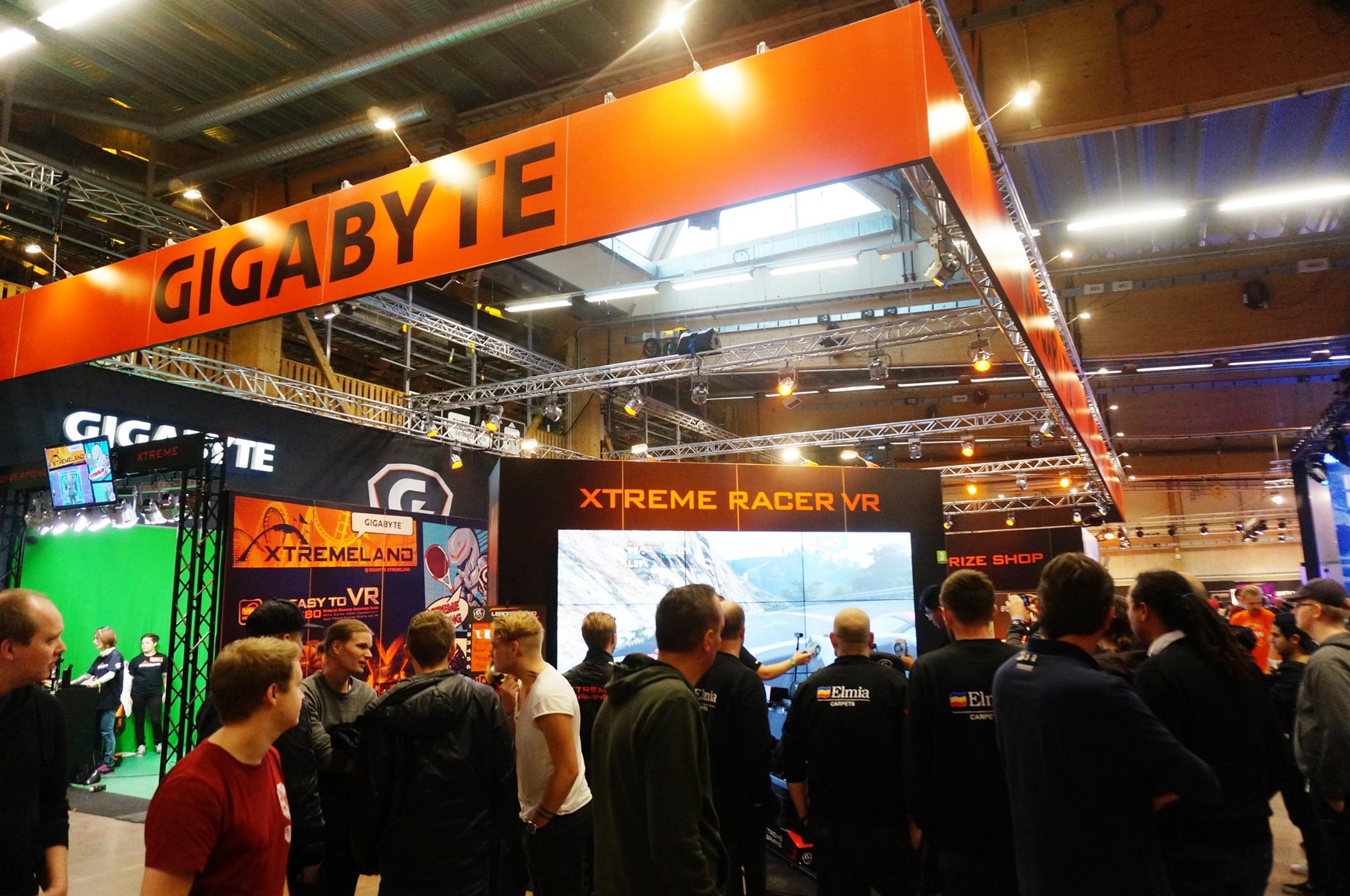 Welcome to GIGABYTE XtremeLand, a gaming-dedicated amusement park where they have exhilarating games and rides in store for everyone joining DHW16! Enjoy the ultimate gaming experience powered by GIGABYTE gaming gears and play for awesome prizes. Winning in any games and matches could even take home the gamers' favorite Xtreme Gaming graphics cards and AORUS gaming laptops! Those who cannot be at DHW16 could join us online for awesome giveaway contests and sweepstakes as well. At GIGABYTE XtremeLand, everyone is a winner!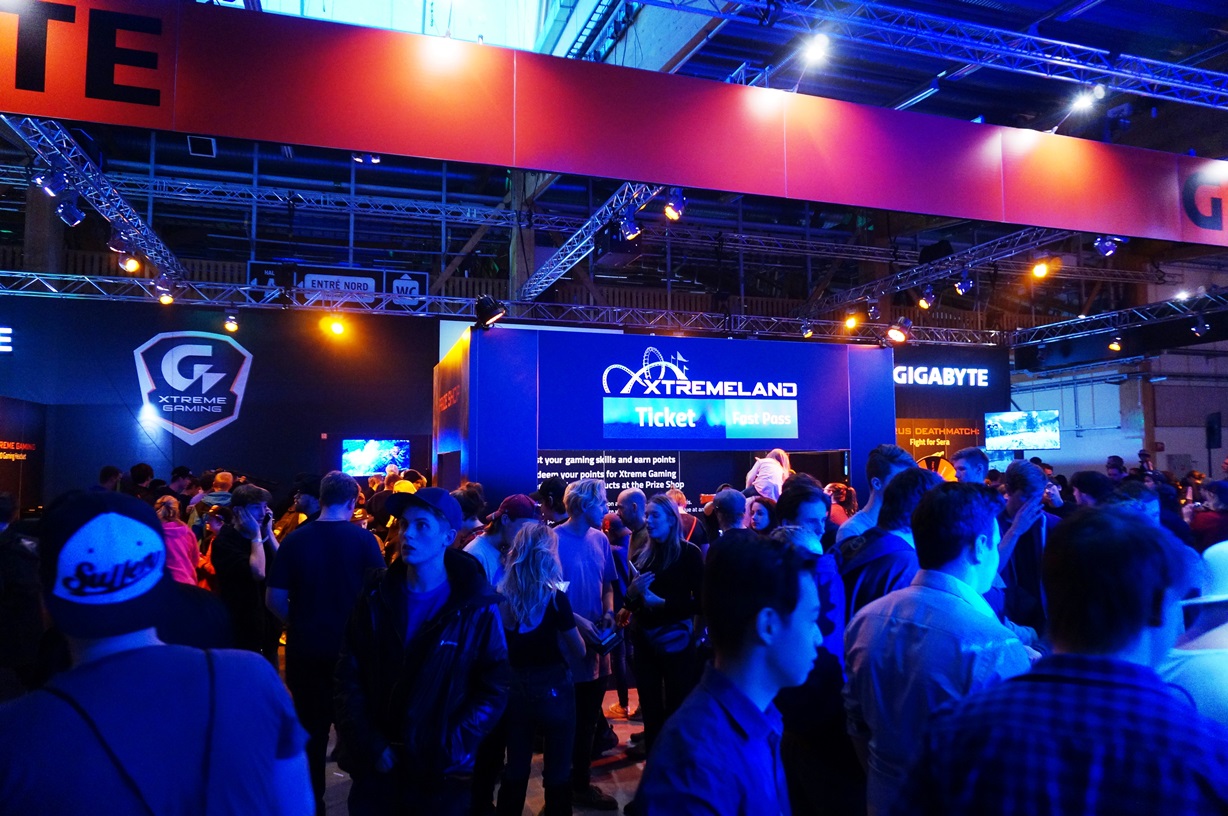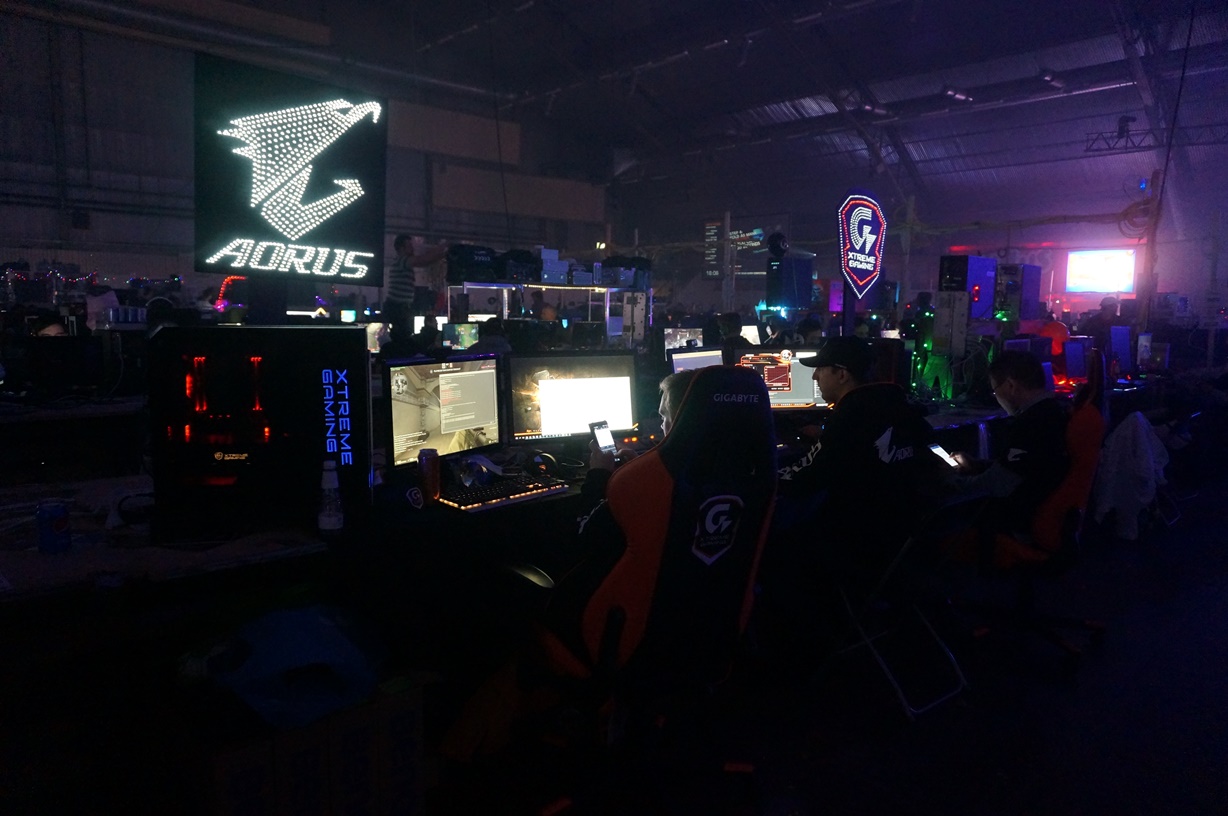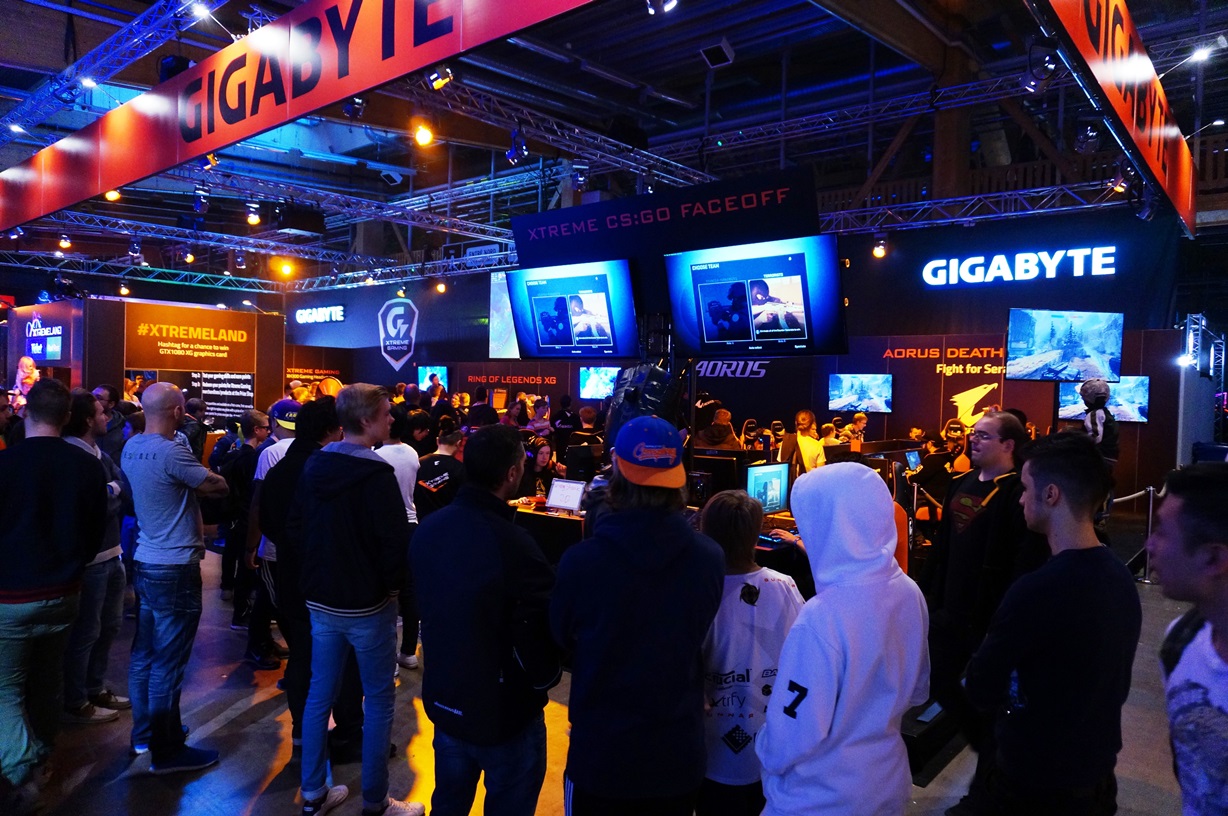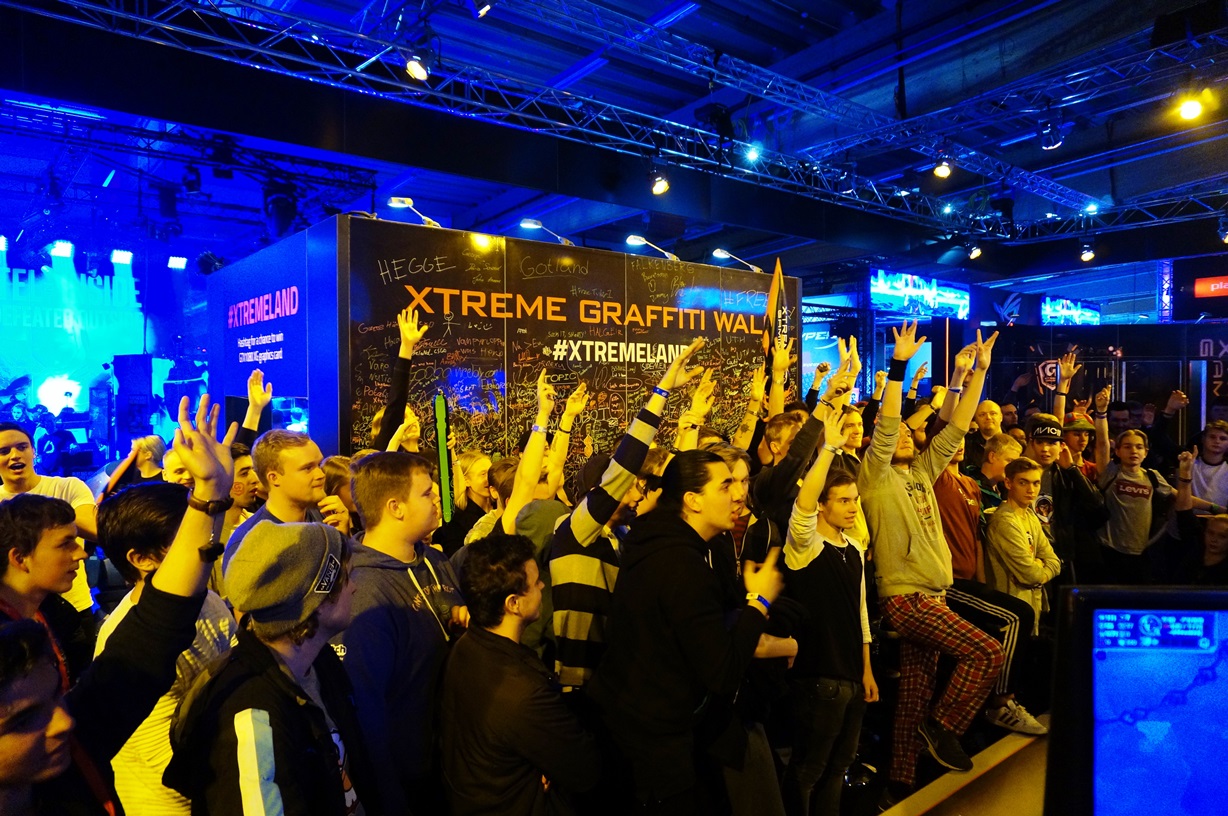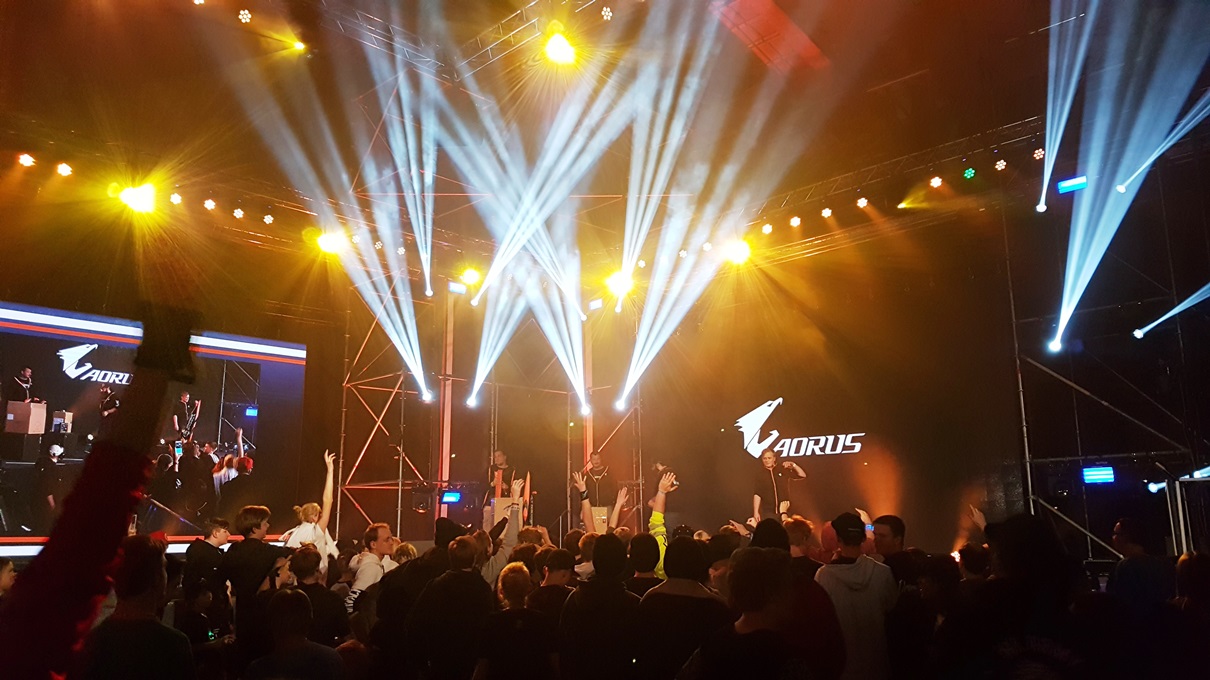 Play to Win
At XtremeLand, there are the hottest VR racing simulator and Cyberpong in mixed reality powered by the VR-ready GIGABYTE Xtreme Gaming graphics solutions!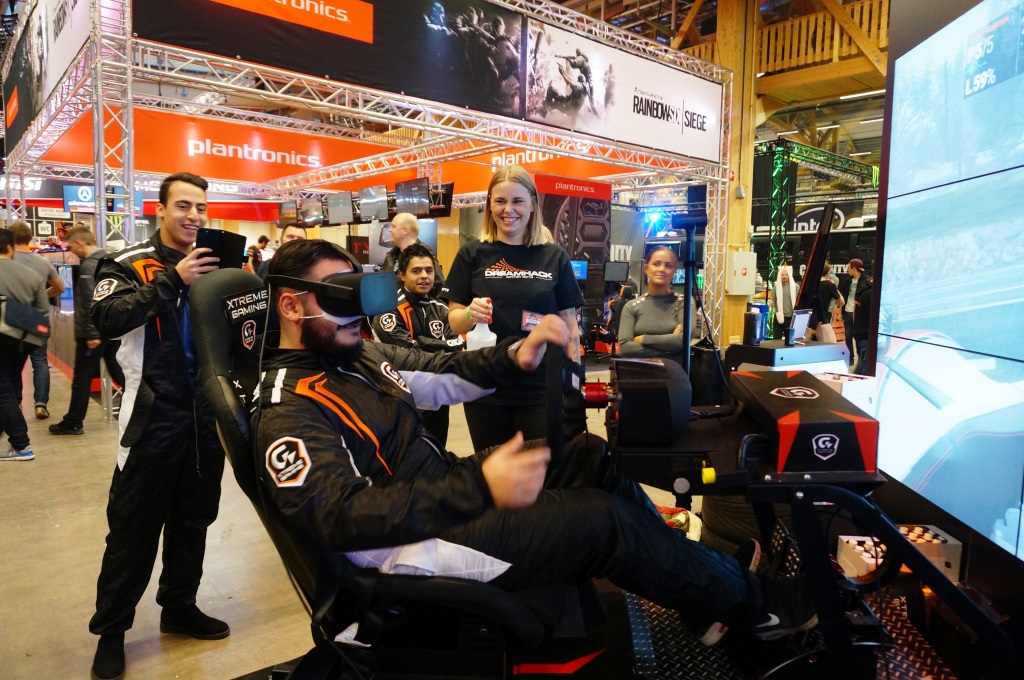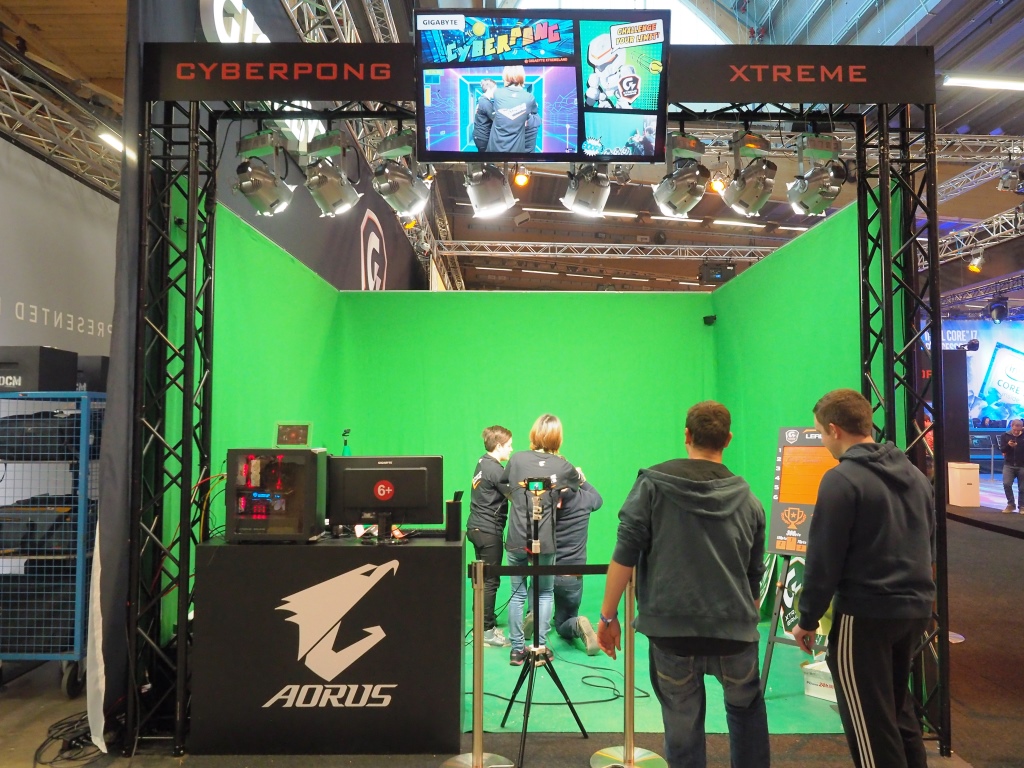 There is more! Gamers teamed up with their buddies for the latest Gears of War 4, using the powerful AORUS X3 gaming laptop to fight for Sera in a 5v5 team deathmatch. At another corner, we have the Xtreme CS:GO Faceoff where gamers used the Xtreme Gaming series keyboard and mouse and put their AWP skills to the ultimate test, going head-to-head against other top players live!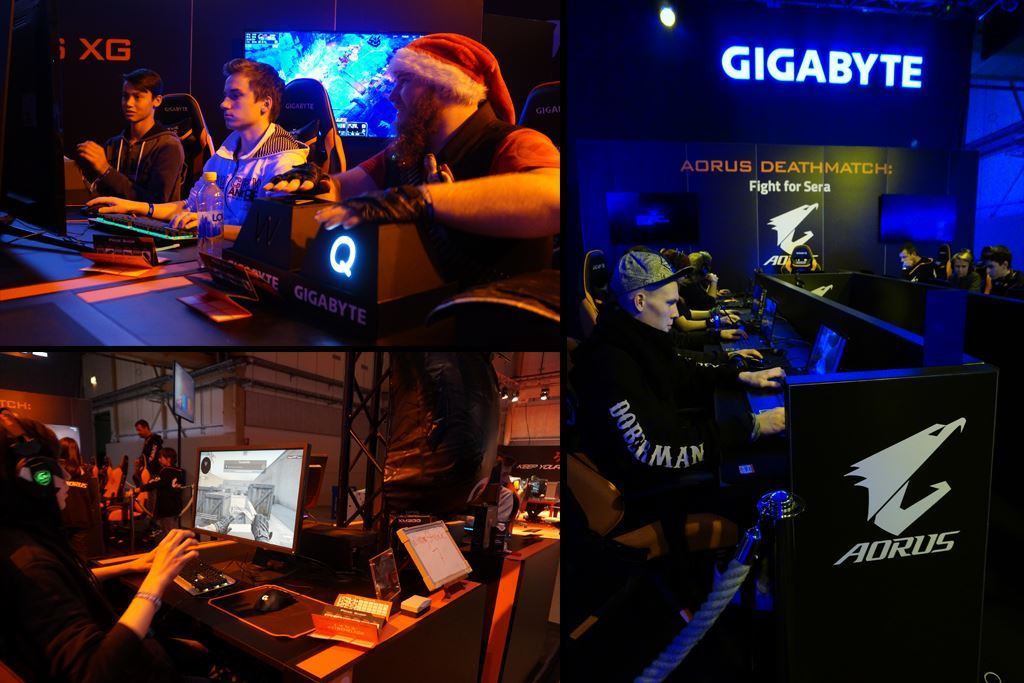 At the center of XtremeLand, gamers were asked to challenge this unique game mode in League of Legends 3v3 on stage like never before, out-of-control style! Imagine the only thing in your control is the mouse, and QWER buttons are in the hands of your other two teammates. It takes a completely different kind of teamwork to defeat your opponent!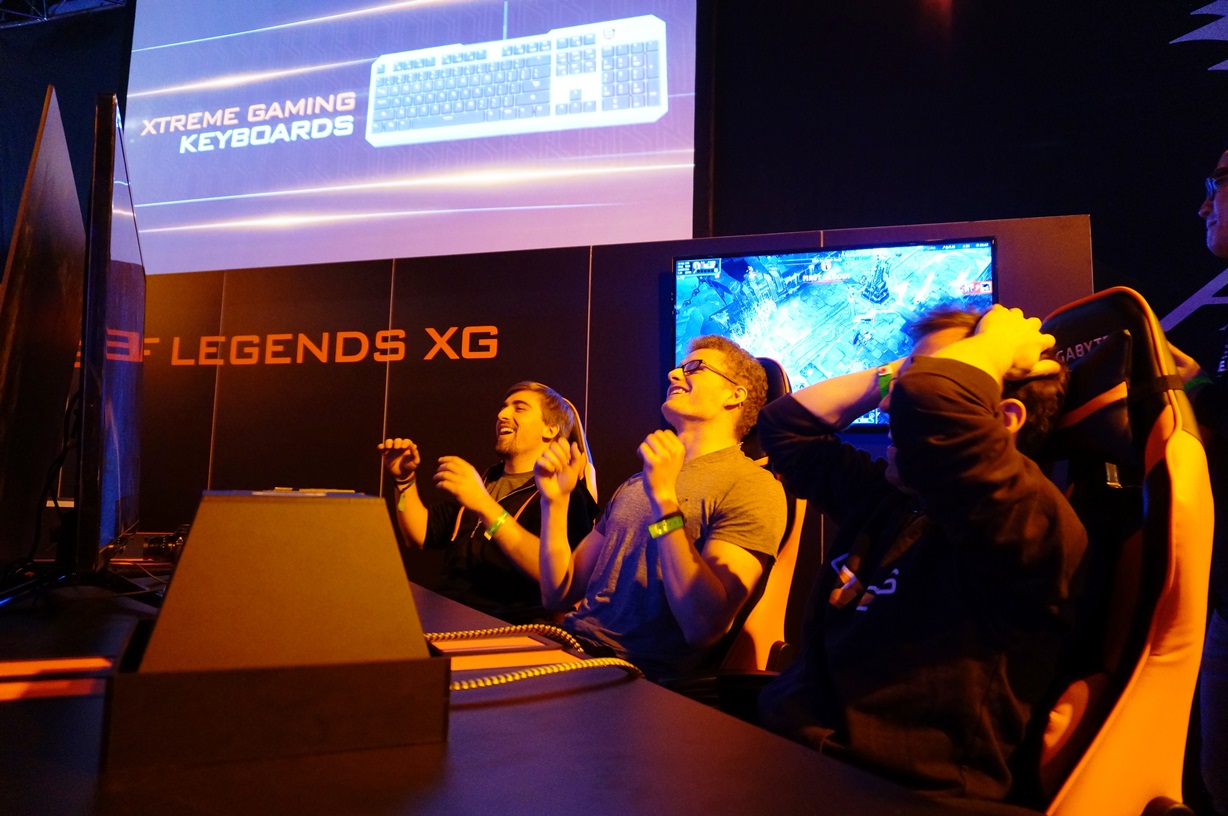 Play not just for fun and thrill. Everyone who visited XtremeLand could even earn points by participating in the games to redeem Xtreme Gaming / AORUS exclusive merchandises.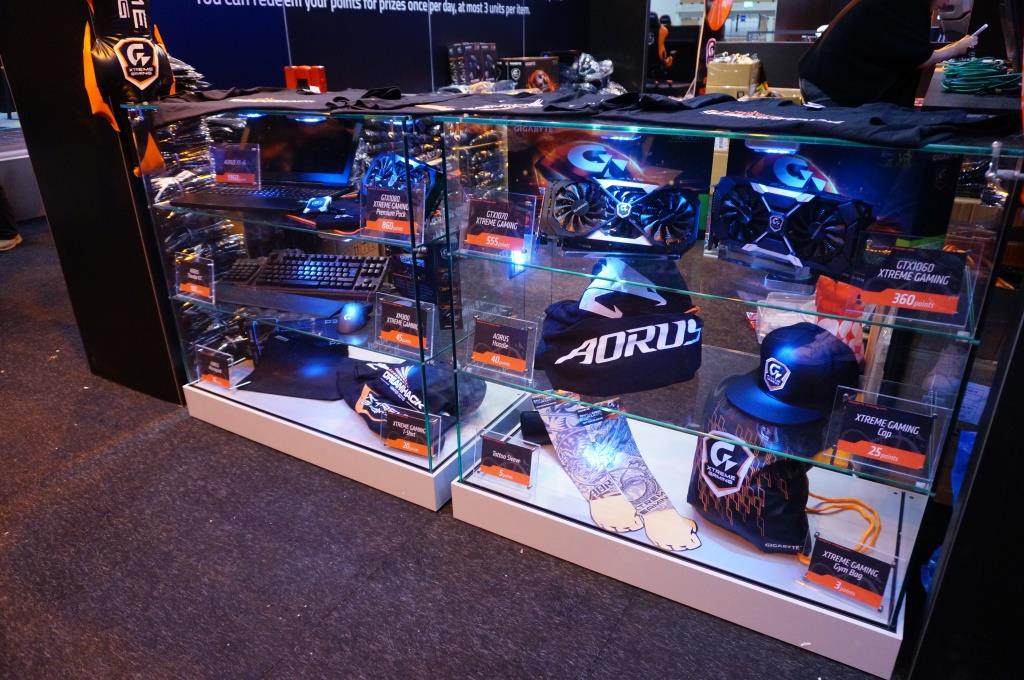 Win in any games/matches to earn bonus points for a chance to take home the grand prizes! We're talking the ever-so-powerful GIGABYTE Xtreme Gaming Graphics Card!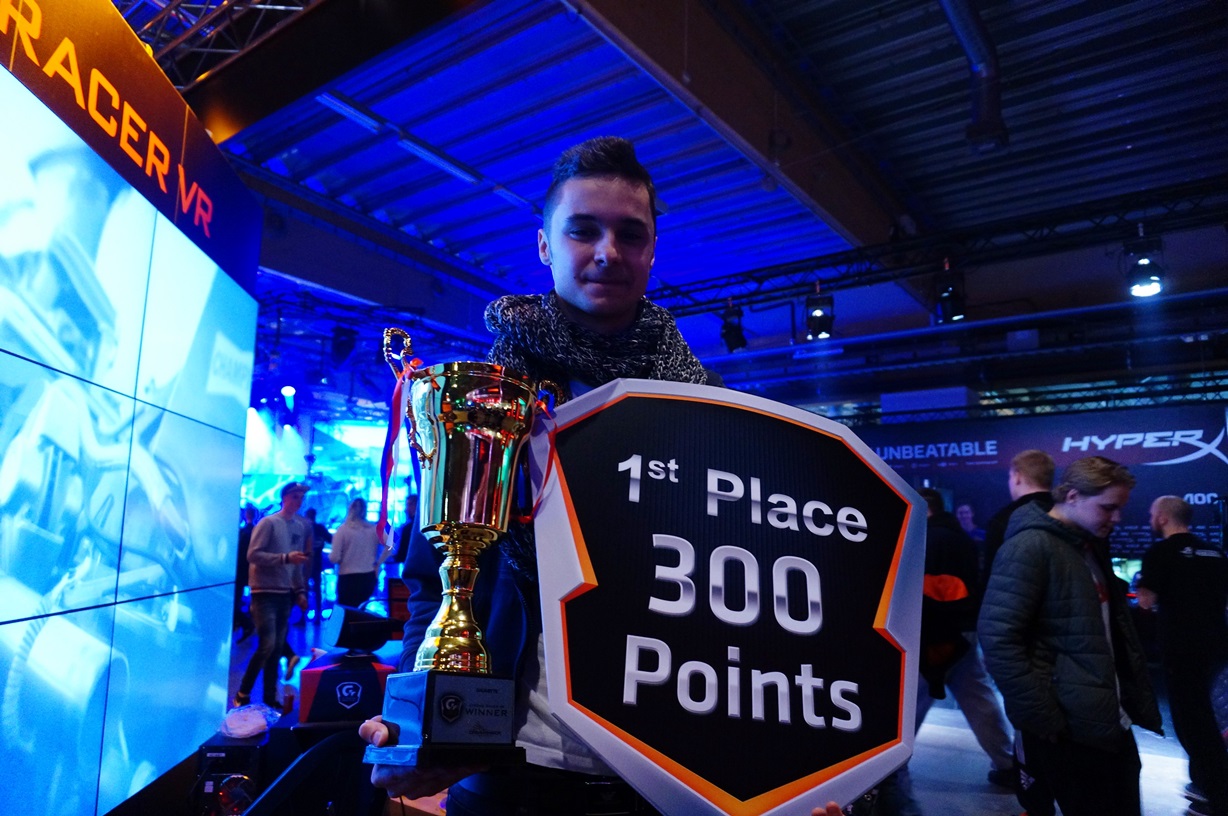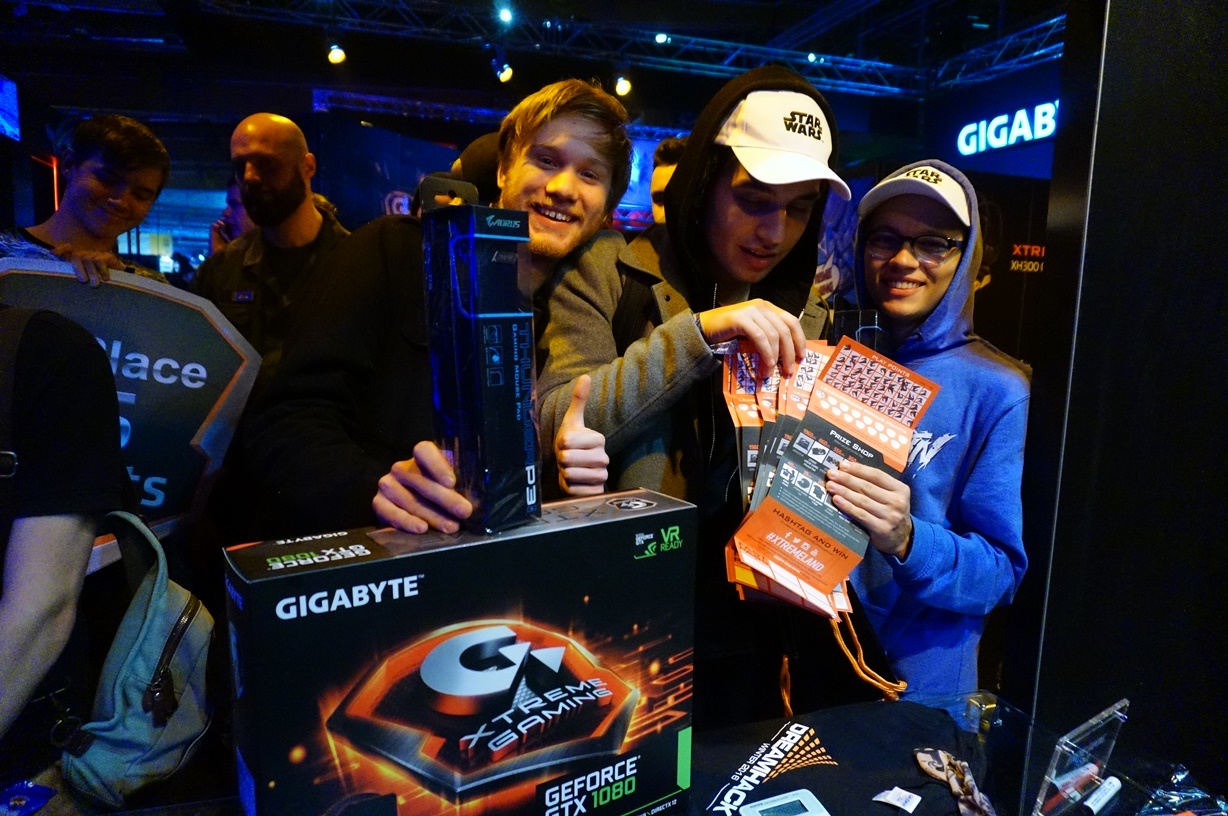 Here is a shortcut to get instant prizes: the lucky wheel! But this game is no ordinary lucky wheel. It requires a bit of archery to hunt for the prize, hence the name - Xtreme Prize Hunter.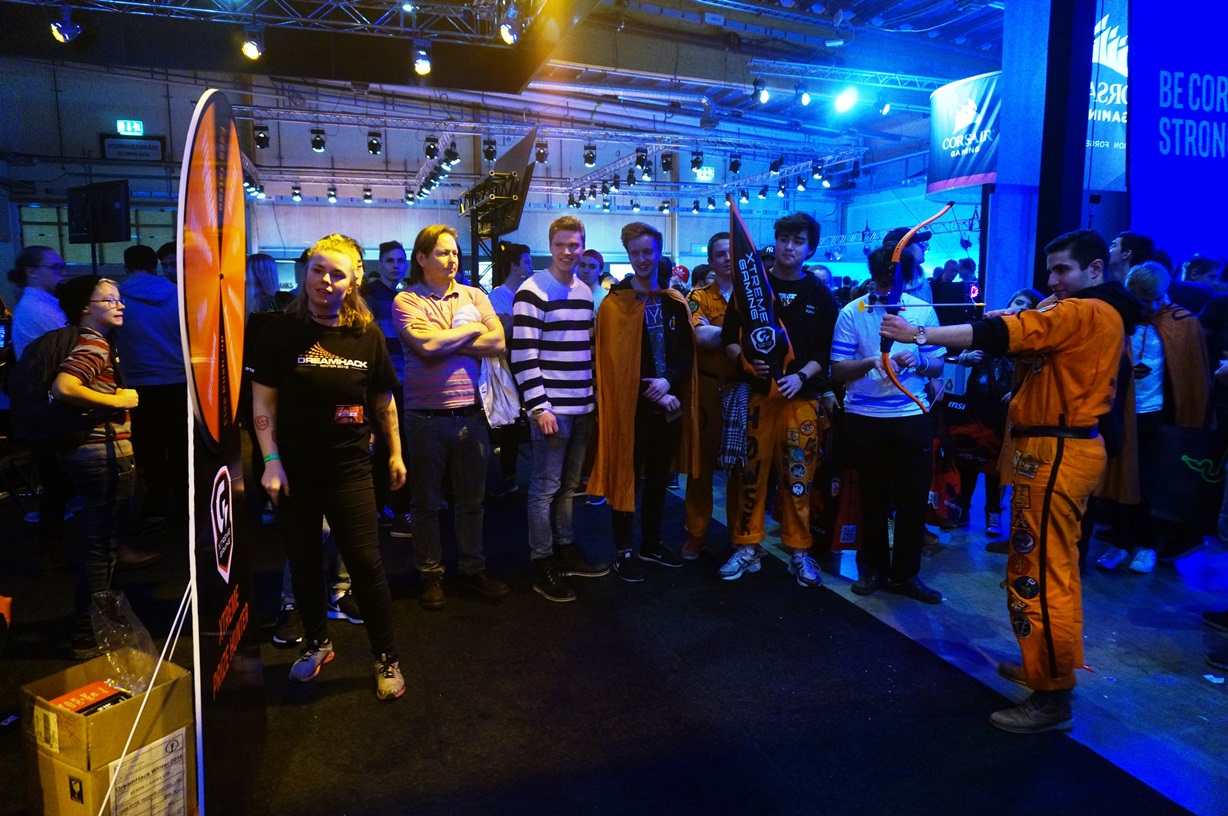 Meeting GIGABYTE fans in person with LAN Surprise
To show fans our appreciation for their support, we swung by their seats at the BYOC area and say hi. With this rare opportunity, we were able to chat with our fans in person, check out their awesome gaming rigs, and listen to their feedbacks about the products, the games, the brand, and so on.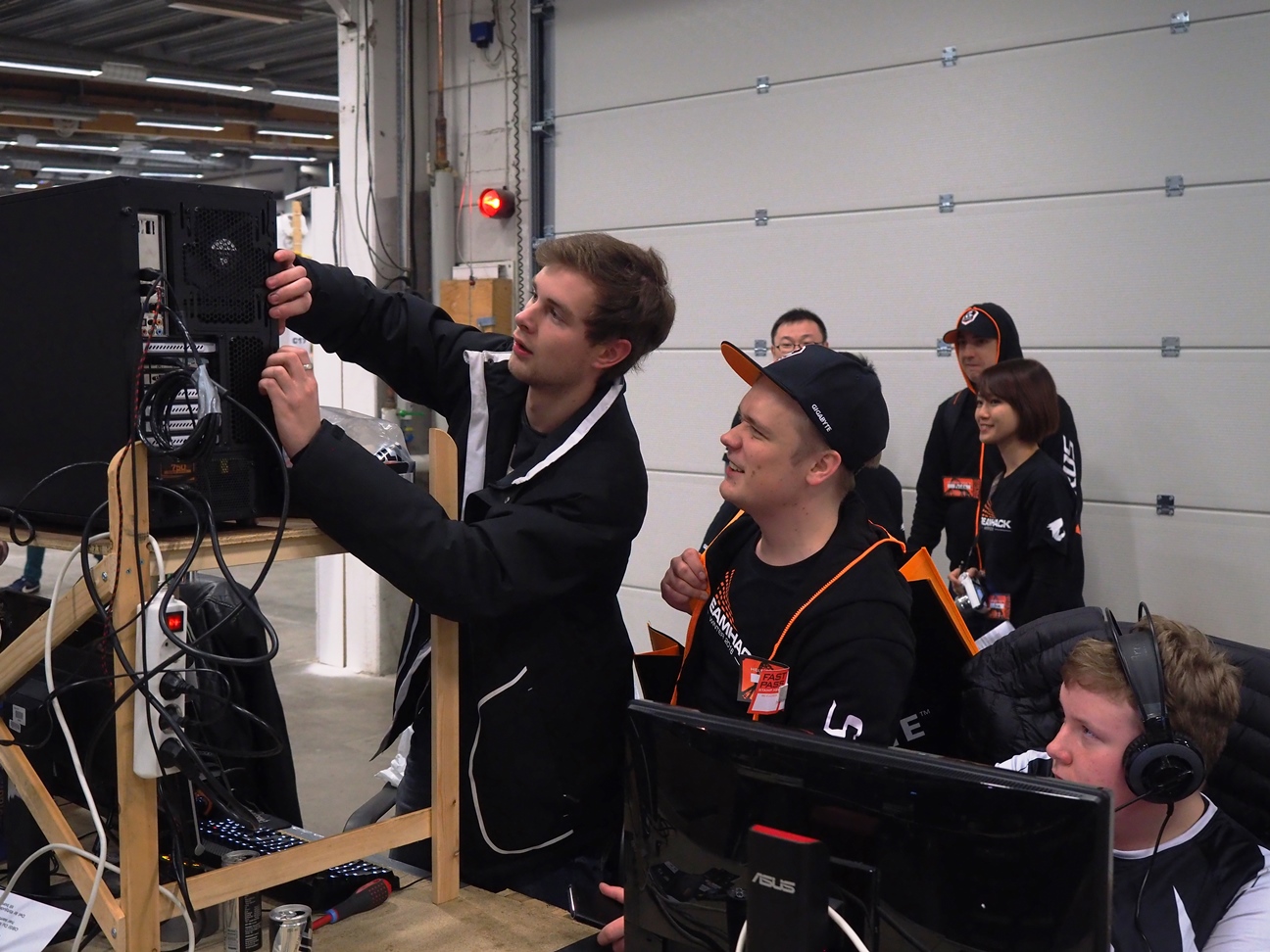 We also dropped by with a little surprise by giving our fans a goodie bag, packed with our Xtreme Gaming XM300 mouse and some other gaming gears for their love and support for GIGABYTE!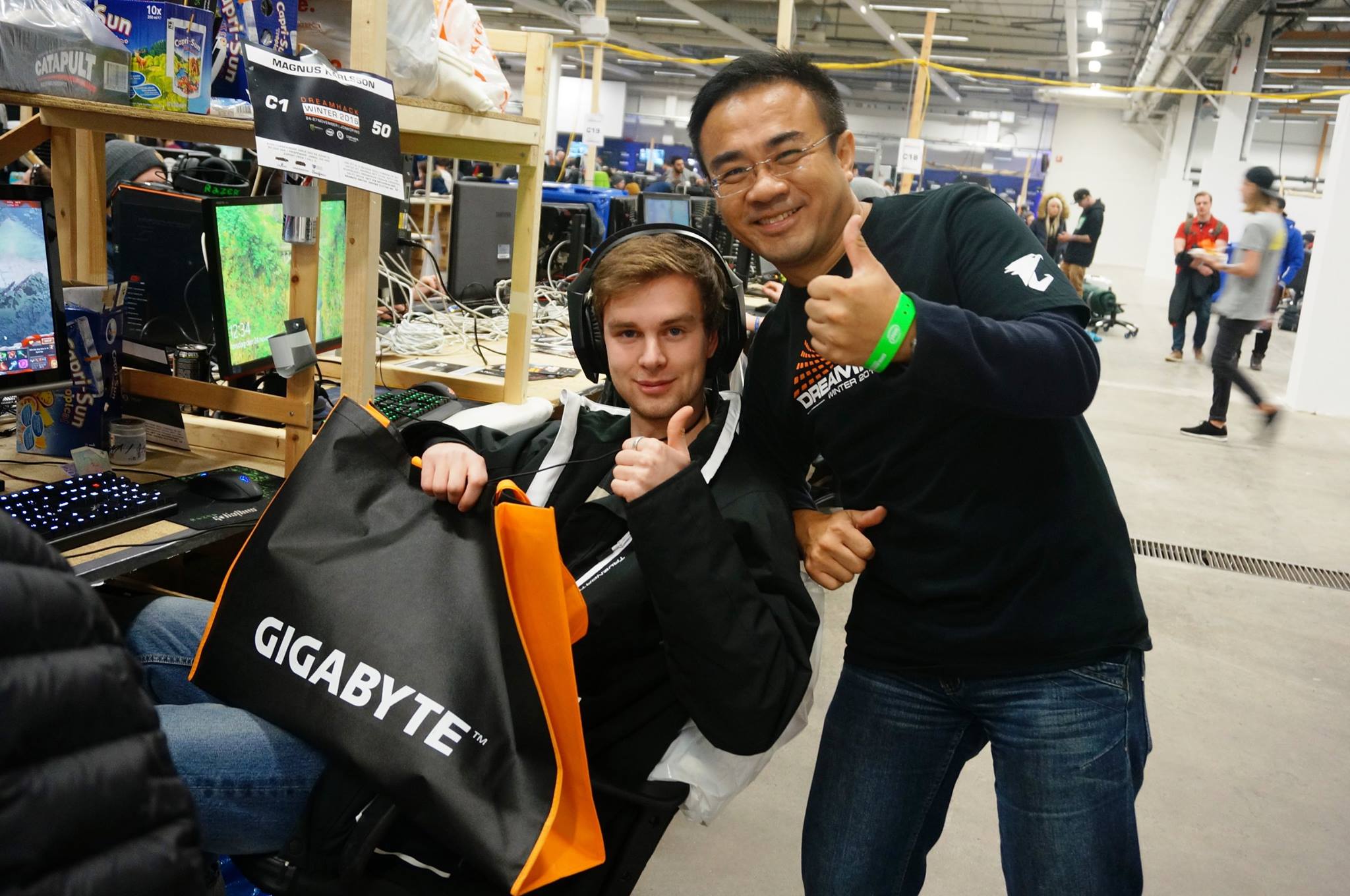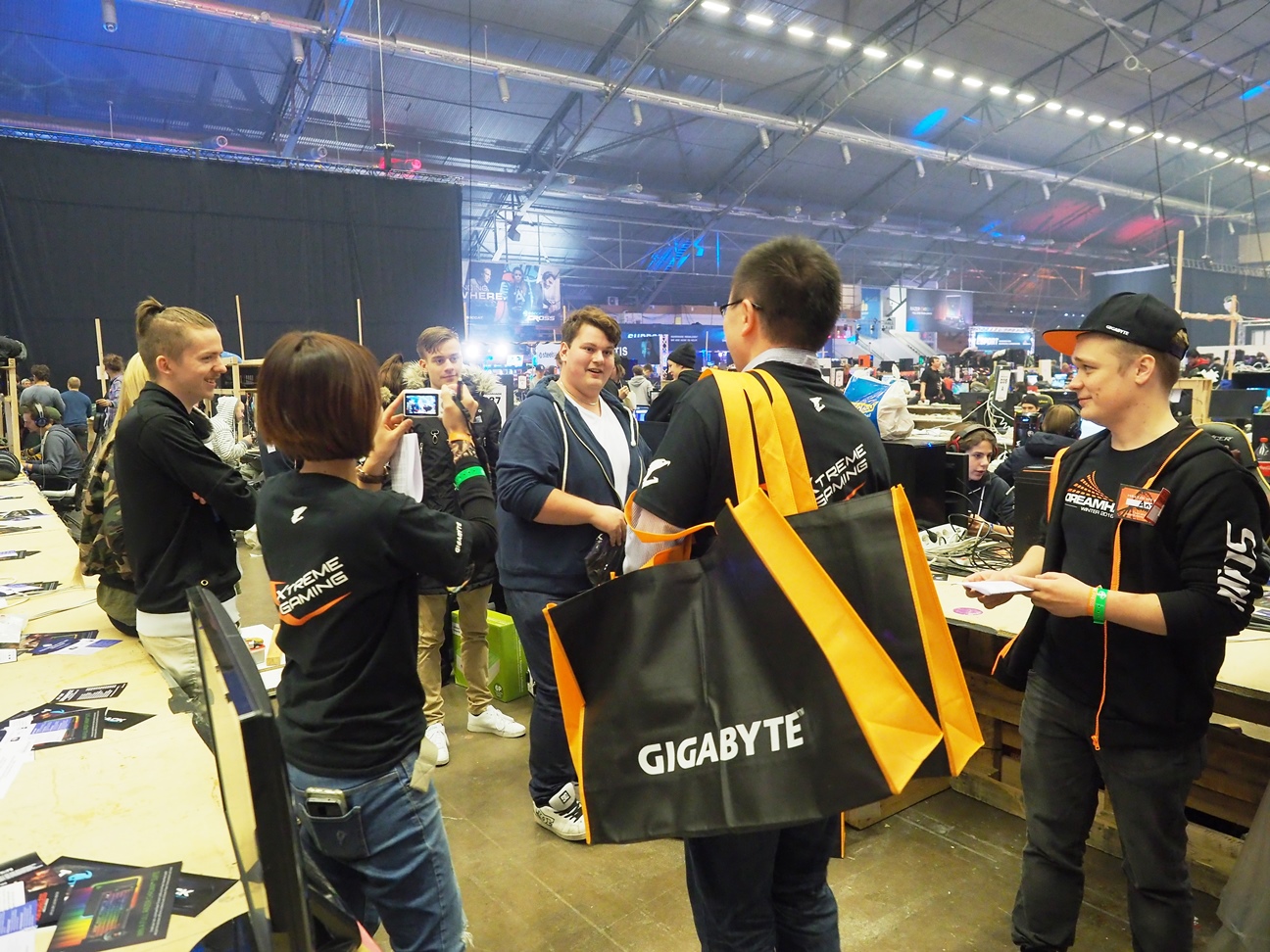 We've also invited famous Swedish streamer, Emilia Hult and Chapmad, to stream live from XtremeLand! They also took the time playing at GIGABYTE booth and interacted with many of our fans!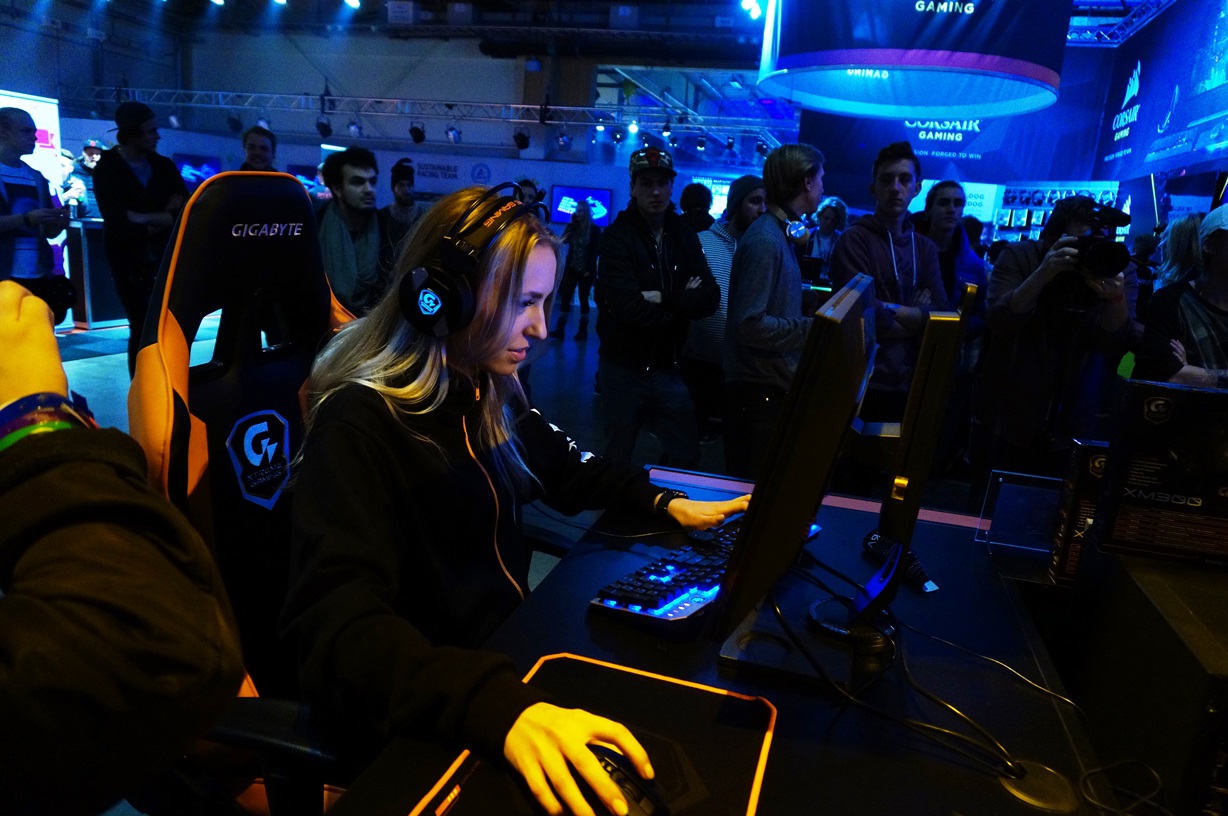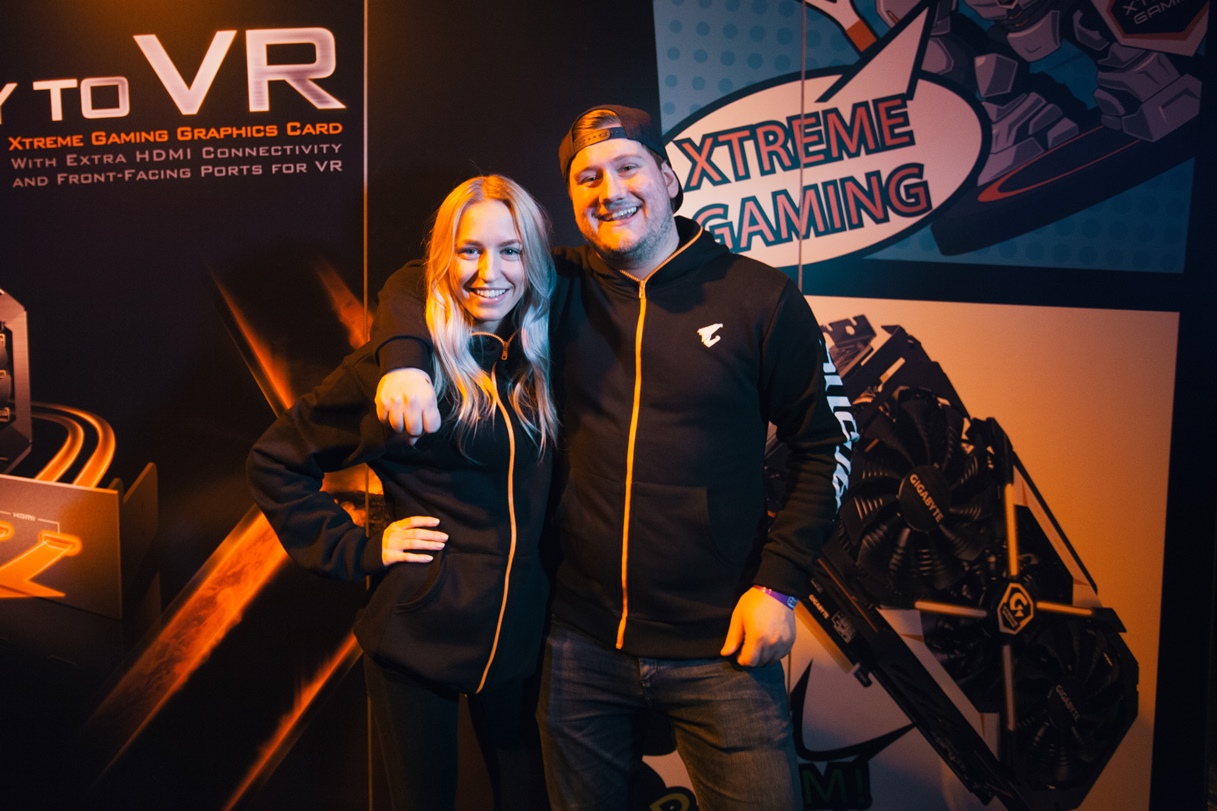 Get Exclusive Deals at GIGABYTE DreamStore
A wide range of GIGABYTE products and gears were available for fulfilling gamers' hardcore gaming needs. GIGABYTE DreamStore is loaded with gamers' favorite Xtreme Gaming and AORUS gaming products at great prices with exclusive offers!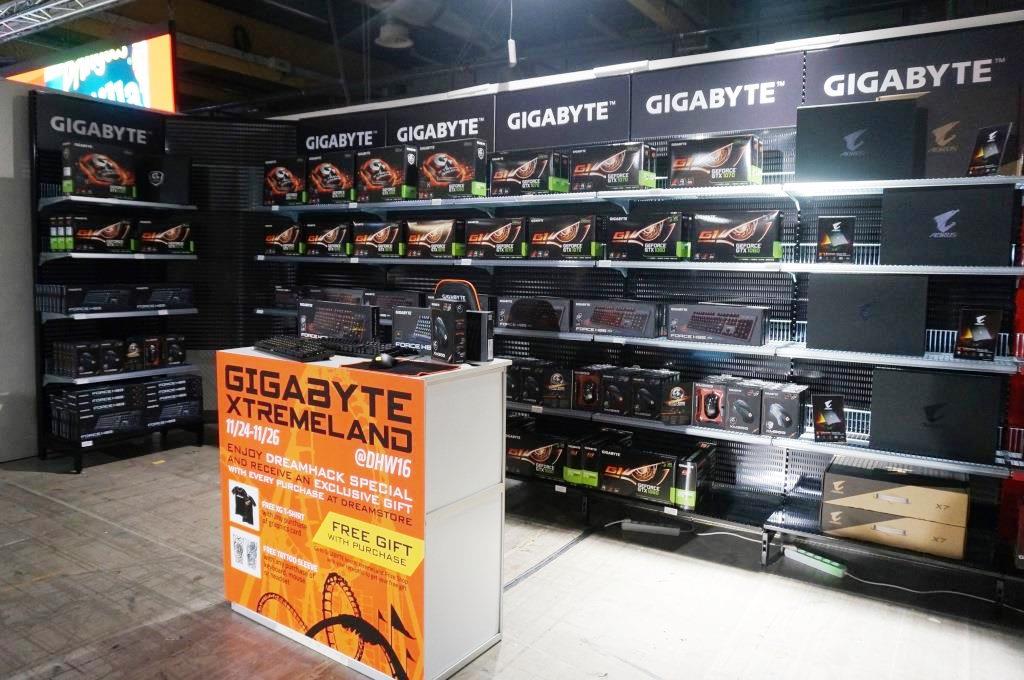 Last but not least, here is a short video to wrap up this year's great party! We will see you in 2017!