A PC with a human face and spine-like top board? That must be something coming from the future...or Overchilled.
Project Alt is a Cyberpunk 2077 theme PC mod made by Overchilled, who is good at customizing sharp-looking water cooling PCs. And this one is no exception. The mod is named after Alt Cunningham, a female character who plays a key role in the game.
The gigantic custom distro on the side pairing with AORUS RTX 3080 WATERFORCE and Z490 AORUS XTREME WATERFORCE, plus the robotic/human-like appearance make it a unique build that stands out from all other 2077 theme PC build out there.
Welcome to the year 2077. Let's see how Overchilled creates this futuristic machine!
How did you get into the world of PC modding?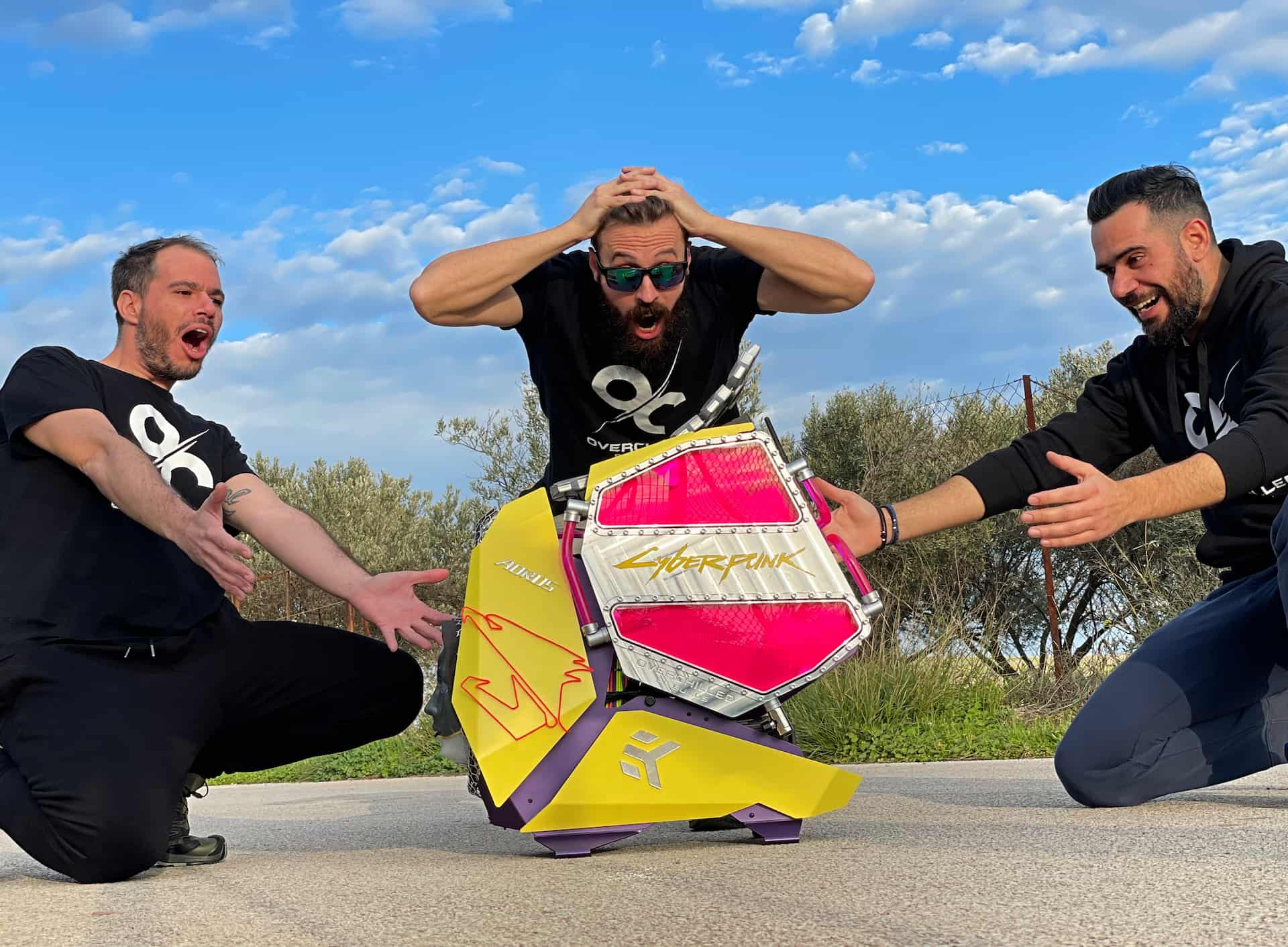 I was always fascinated by the world of technology and fortunately for me, my parents bought my first computer when I was 12. I remember how I always tried to find ways to make them work and look better. Since 2013 I have joined the world of PC modding now counting way over 100 official and unofficial builds.
What's the game you like to play the most?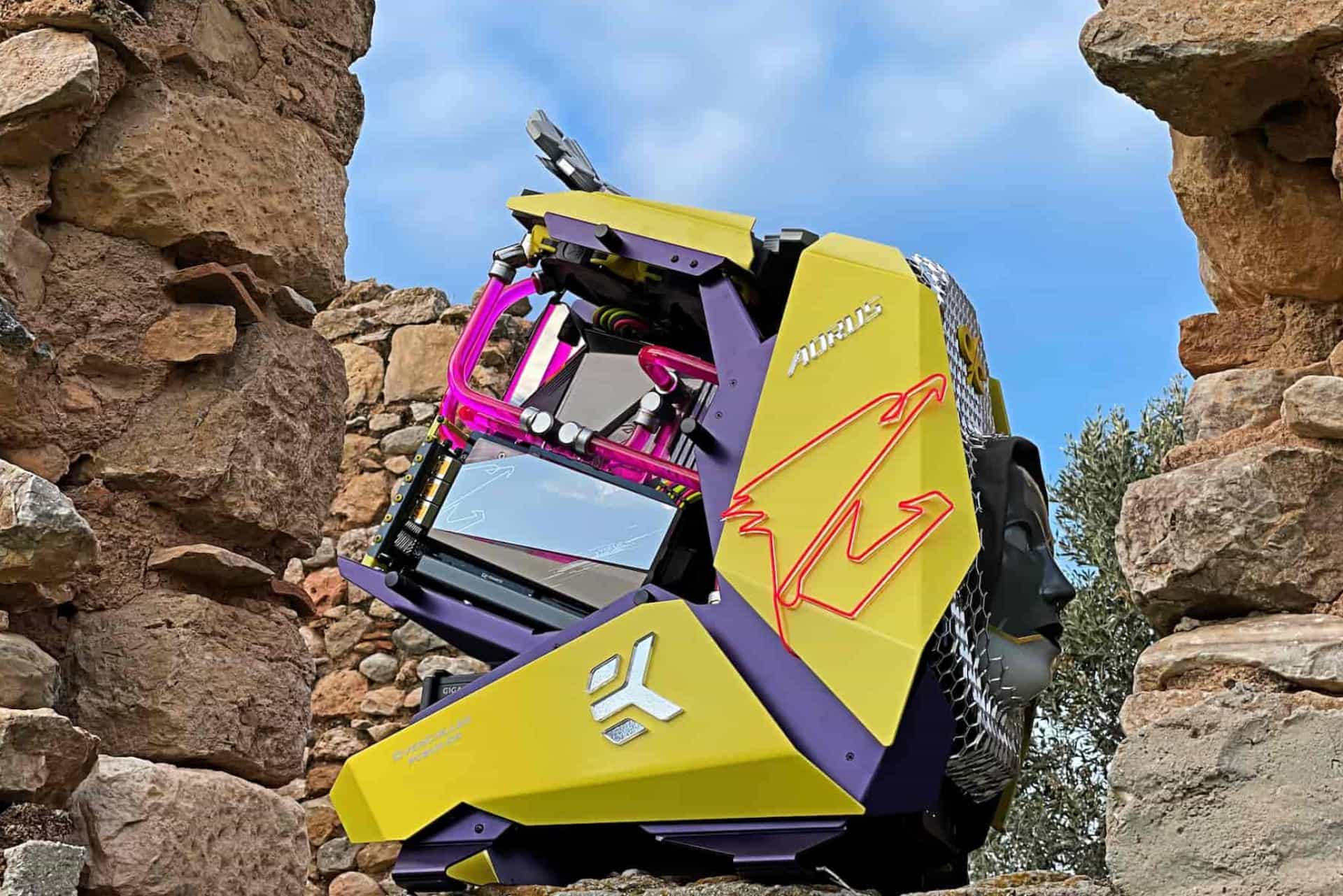 I've played many games in the past, nowadays with all the work overload and projects I can't find enough time to game as much as I would like to but I have to say the game that I've enjoyed and played mostly is World of Warcraft.
Can you tell us about the concept behind this Mod?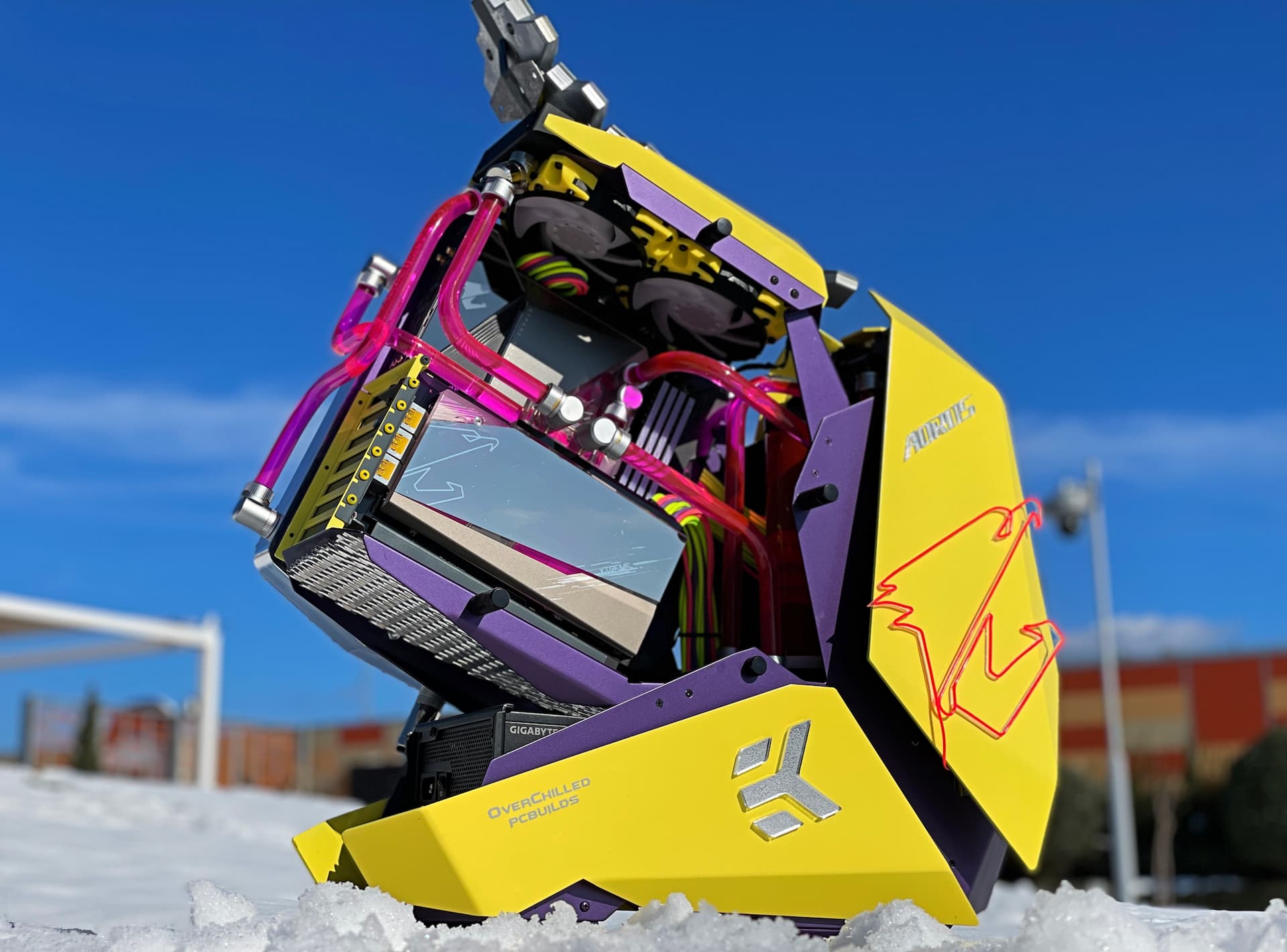 We chose Cyberpunk 2077 as a concept build simply because it was the most overhyped and anticipated game of the year. Even though there were countless Cyberpunk themed builds out there, we wanted to give our take on a futuristic and very colorful build like this one. Our idea for this project was to do something that not many modders have tried and hopefully to bring out something to be remembered by.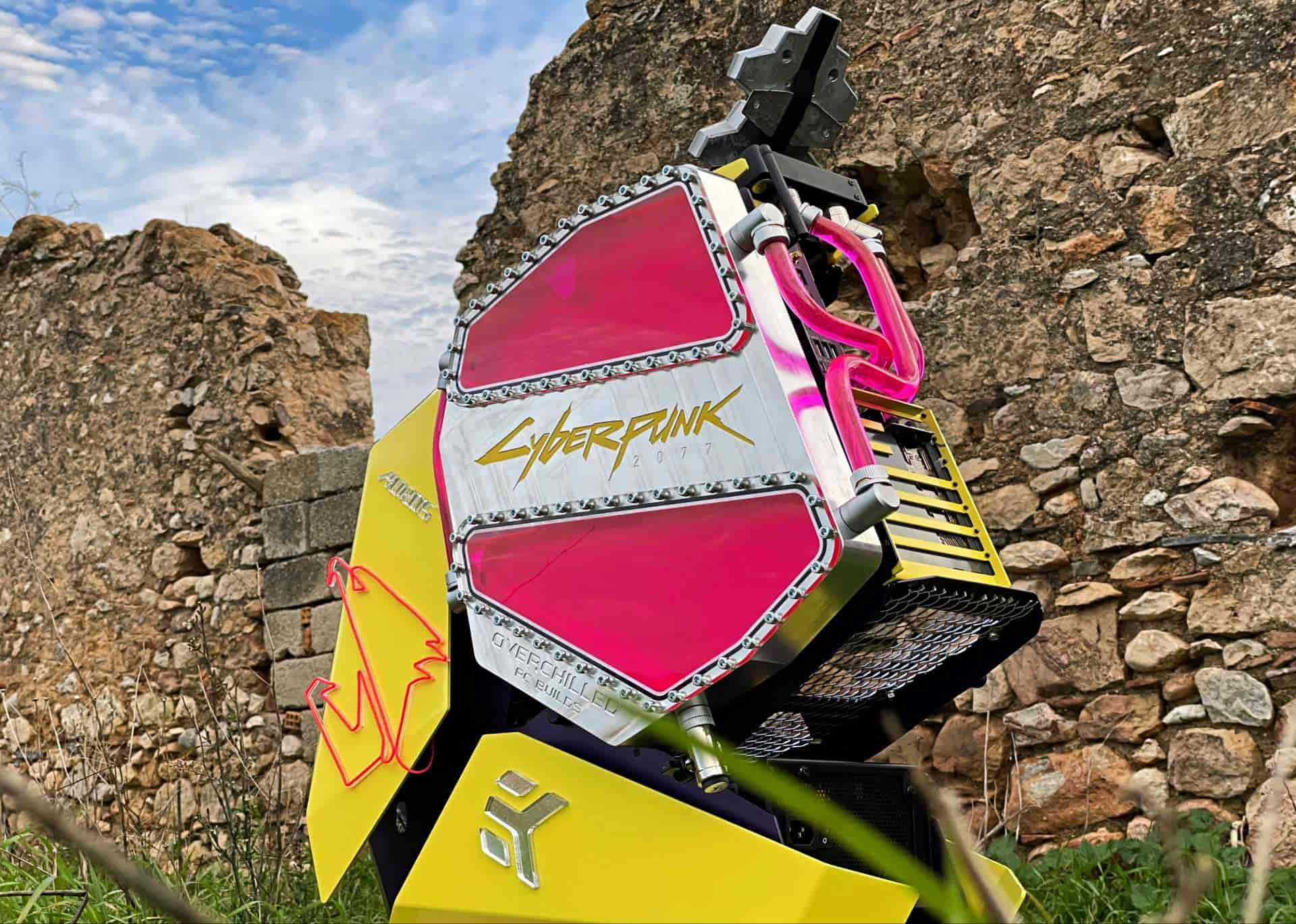 We decided to name this project "Project Alt". Alt Cunningham is a female character in the cyberpunk game that transcended cyberspace and played a major part in the story. We think it's a fitting name since we have a female face with cyber characteristics in the front portion of the build.

Did you have any interesting or challenging moments during the modding process?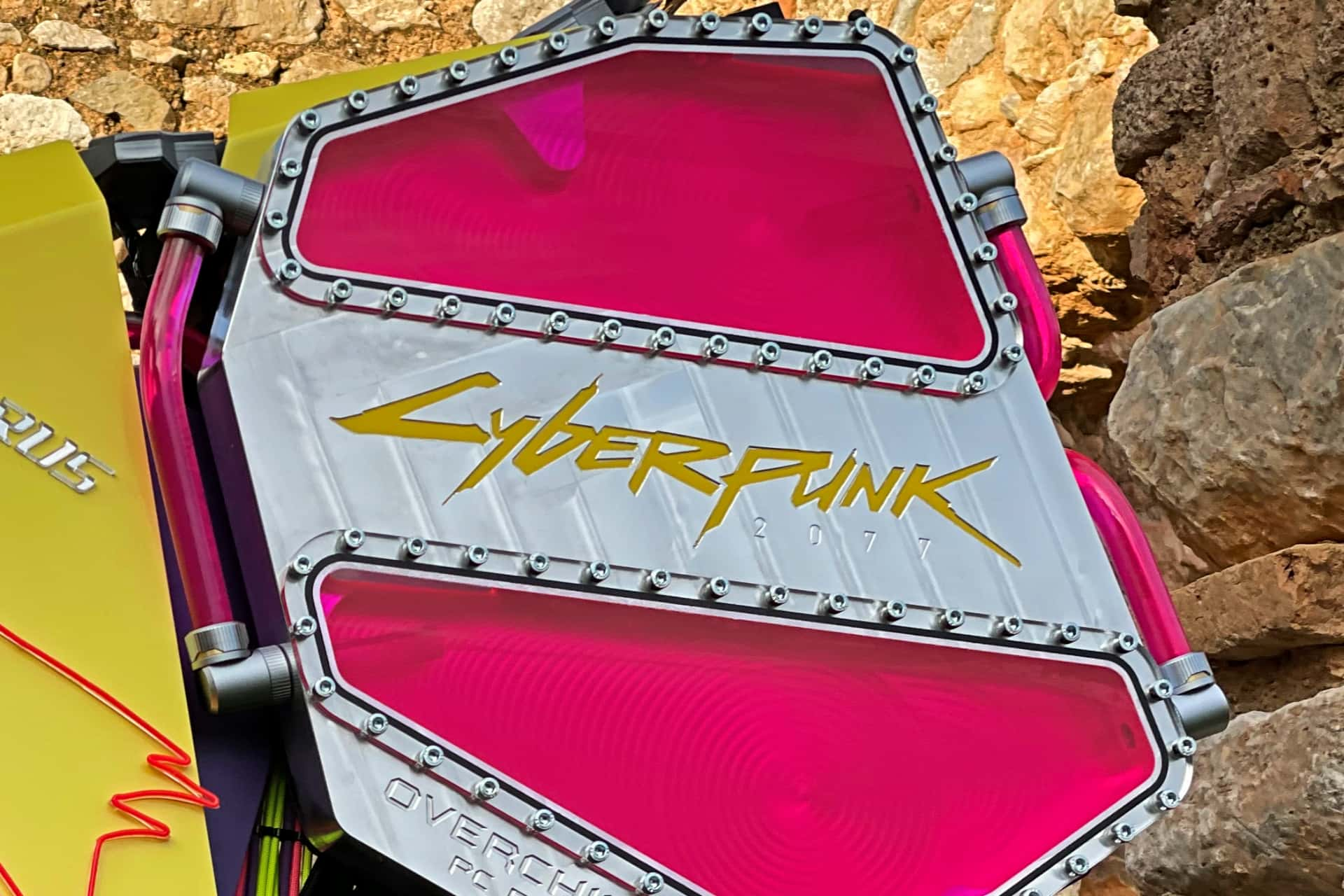 There were several challenging things that went on with this one. We tried to incorporate a lot of 3d printed parts, the CNC custom Reservoir/Distro was a project on its own and the 3d face gave us a lot of trouble and do-overs in order to make it look immaculately clean. All in all, it was the most time-consuming project so far.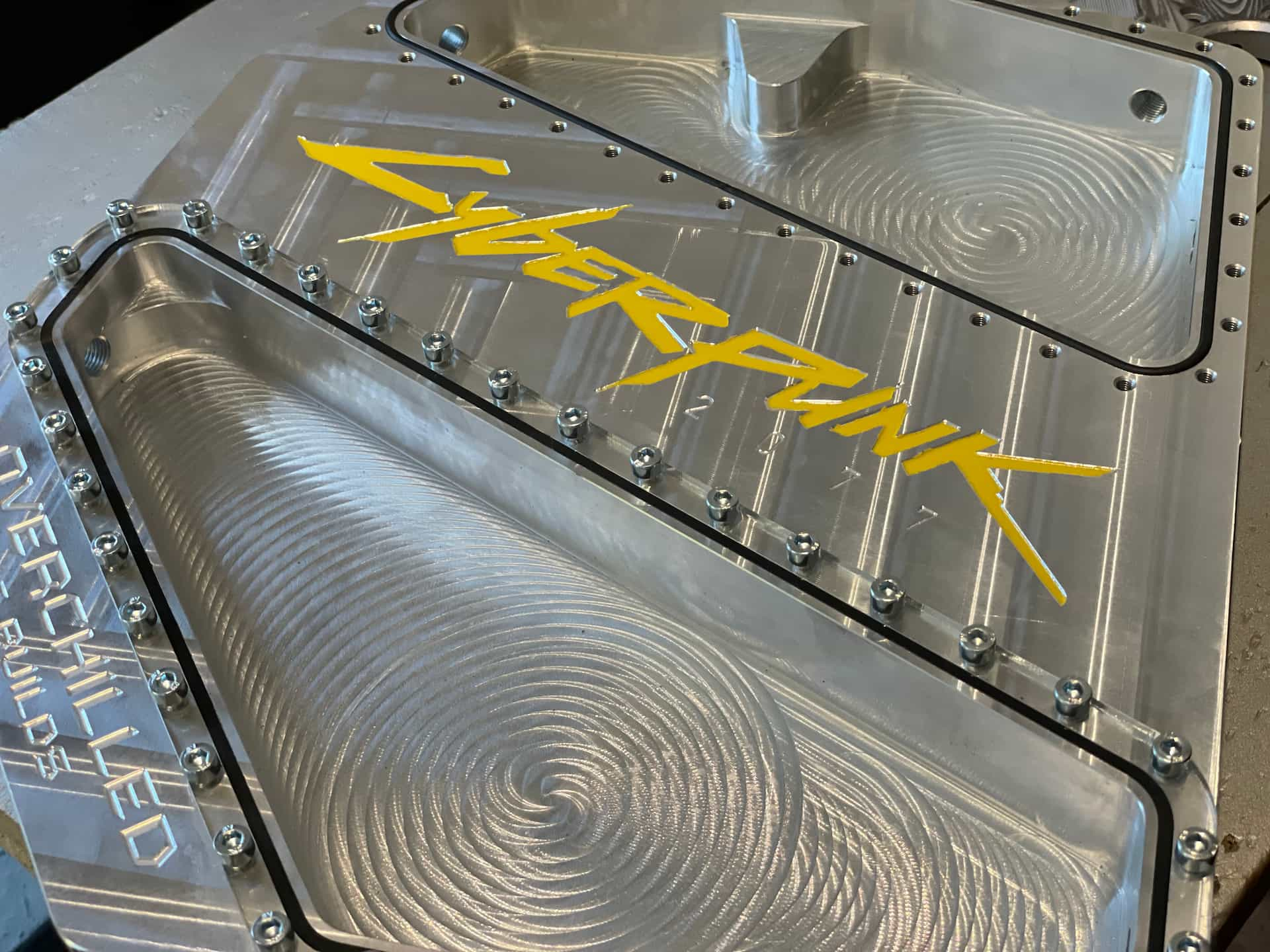 Do you have any feedback or comments on AORUS GeForce RTX 3080 XTREME WATERFORCE WB?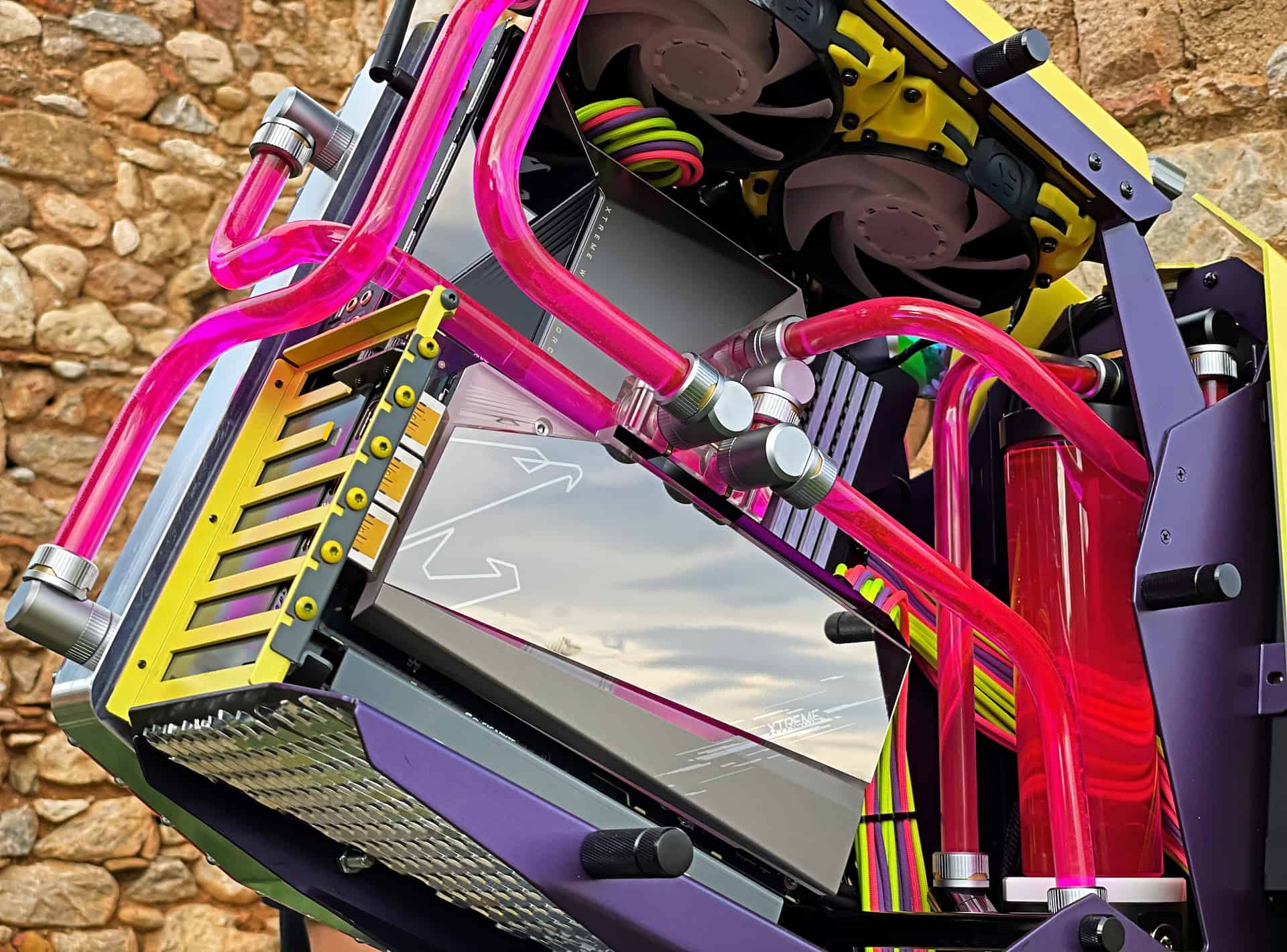 The Graphics Card that was used for this project is the AORUS RTX 3080 XTREME WATERFORCE. We are talking about a beast Graphics Card in terms of performance and in our opinion the best-looking design out there. There are a few things we've noticed that could be perfected and I'm going to start with the leak detector. That thing is extremely sensitive. It's so sensitive that sometimes even touching it with a fitting will trigger it.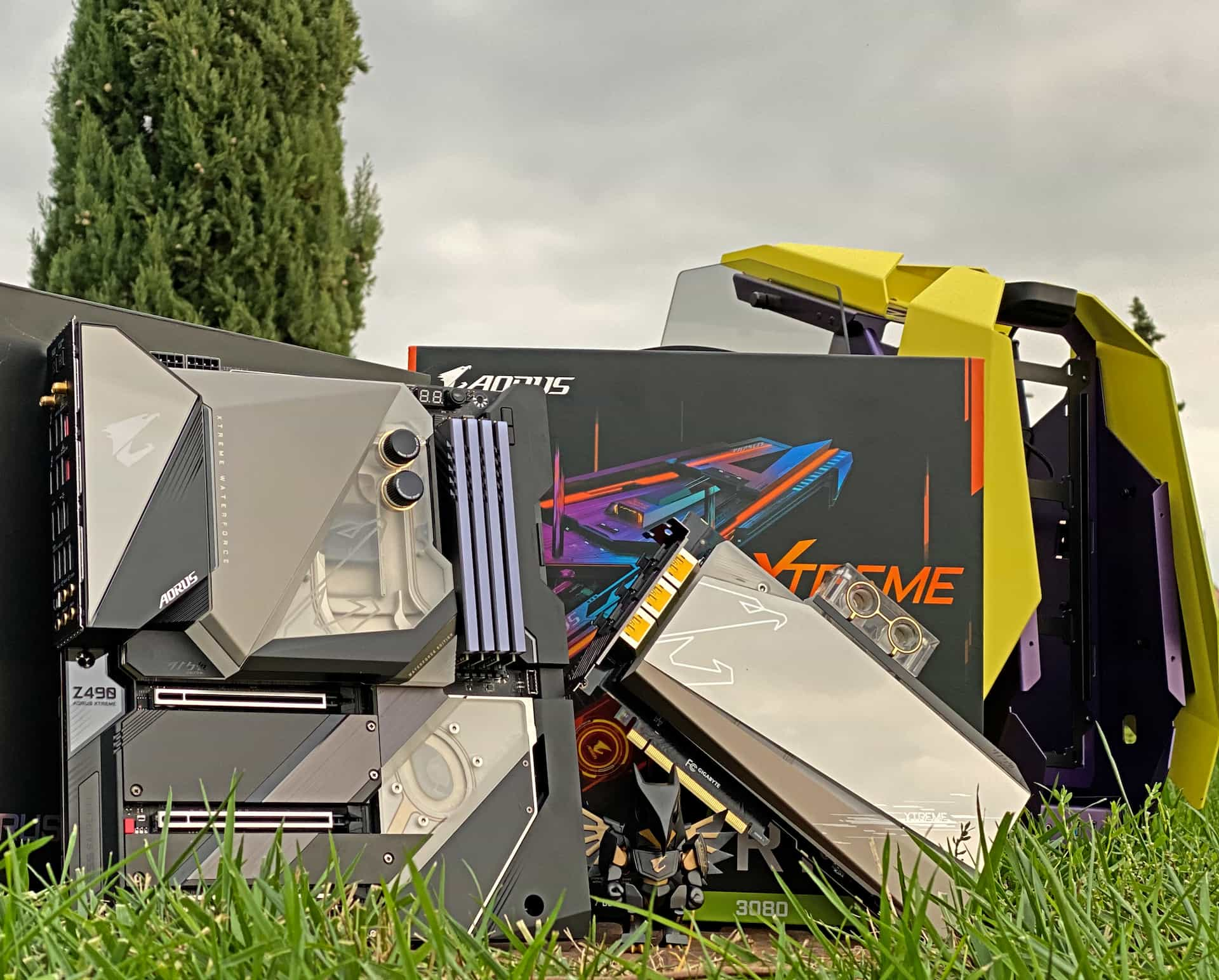 We are not engineers but we think you guys either need to find a way to make it less sensitive to non-liquids or maybe widen the copper shield in order to make it less prone to contact.
Also, the material that was chosen for the tinted plexiglass that was added on top is pretty easy to scratch even when you just wipe it with a cloth. Performance-wise the card stayed extremely cool and had no issues at all no matter what we threw at it.
What's something about modding you want to try in the future?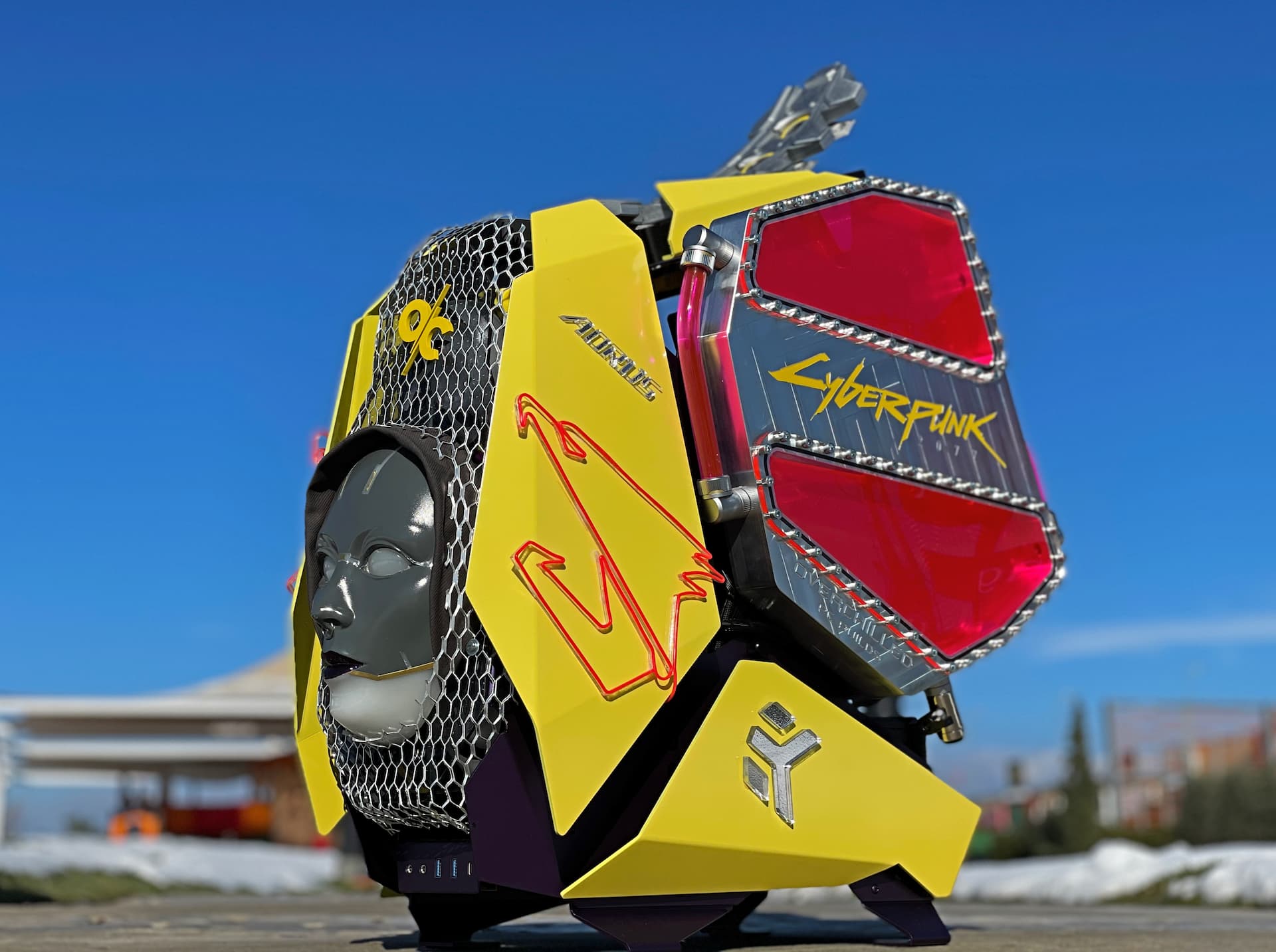 Here in Overchilled we are always striving to make one step further every time in every project. Rumors say that we're going to try and make our own CNC high-grade aluminum Chassis for a TOP SECRET project. Who knows what the future holds, we want to keep innovating and keep bringing fresh material for everyone to enjoy.
--------
So, what's your thought after getting to know Project Alt better? Comment below to share your opinion and don't forget to keep a close eye on AORUS Blog for more Gaming theme PC powered by our RTX 30 Graphics Cards!
Check out the Spec List:
CPU: Intel Core i9-10900K
Graphics Card: AORUS RTX 3080 XTREME WATERFORCE WB 10G
Motherboard: Z490 AORUS XTREME WATERFORCE
Memory: AORUS RGB Memory 16GB (2x8GB) 3600MHz
PSU: GIGABYTE P850GM 80+GOLD Modular
Case: Jonsbo Mod5
Cooling: EK-Vardar X3M 120 RGB, EK-Quantum Kinetic TBE 300 D5 PWM D-RGB, EK-Quantum Torque Satin Titanium Fittings
Not enough? See more in the video!