Introduction
Computer components depend on electricity, but each of them has different power consumption requirements. How does a motherboard handle it? All motherboards come with a VRM (or Voltage Regulator Module). It's one of the most crucial parts of your motherboard, as it controls proper power delivery.
VRMs are often overlooked by gamers and those who are getting started with building their computer. Due to many electronic components connected to your motherboard, the VRM makes sure that your processor, graphics card, and other components get proper & accurate power delivery at a steady voltage.
Having a motherboard with low-quality VRM can lead to poor performance and also risk damaging your hardware. With poor quality VRM, you'll also limit your overclocking potential and will experience unexpected shutdowns while overclocking. For the best performance possible you will want to look at running a high-quality motherboard and offers fantastic power delivery, such as the Z690 AORUS MASTER.
What are Motherboard VRMs?
In general, VRMs (voltage regulator modules) are used to control the voltage and lower it as low as possible. Every motherboard comes with a circuit near the CPU socket, and they're what we refer to as VRMs.
Their primary purpose for components is to maintain usable power and convert it to amplify your CPU and GPU's power consumption. Without these, none of your parts would work correctly.
Before, VRMs come in dedicated modules, wherein you'll need to slot it into your computer's motherboard. As time goes by, manufacturers were able to shrink them into small components.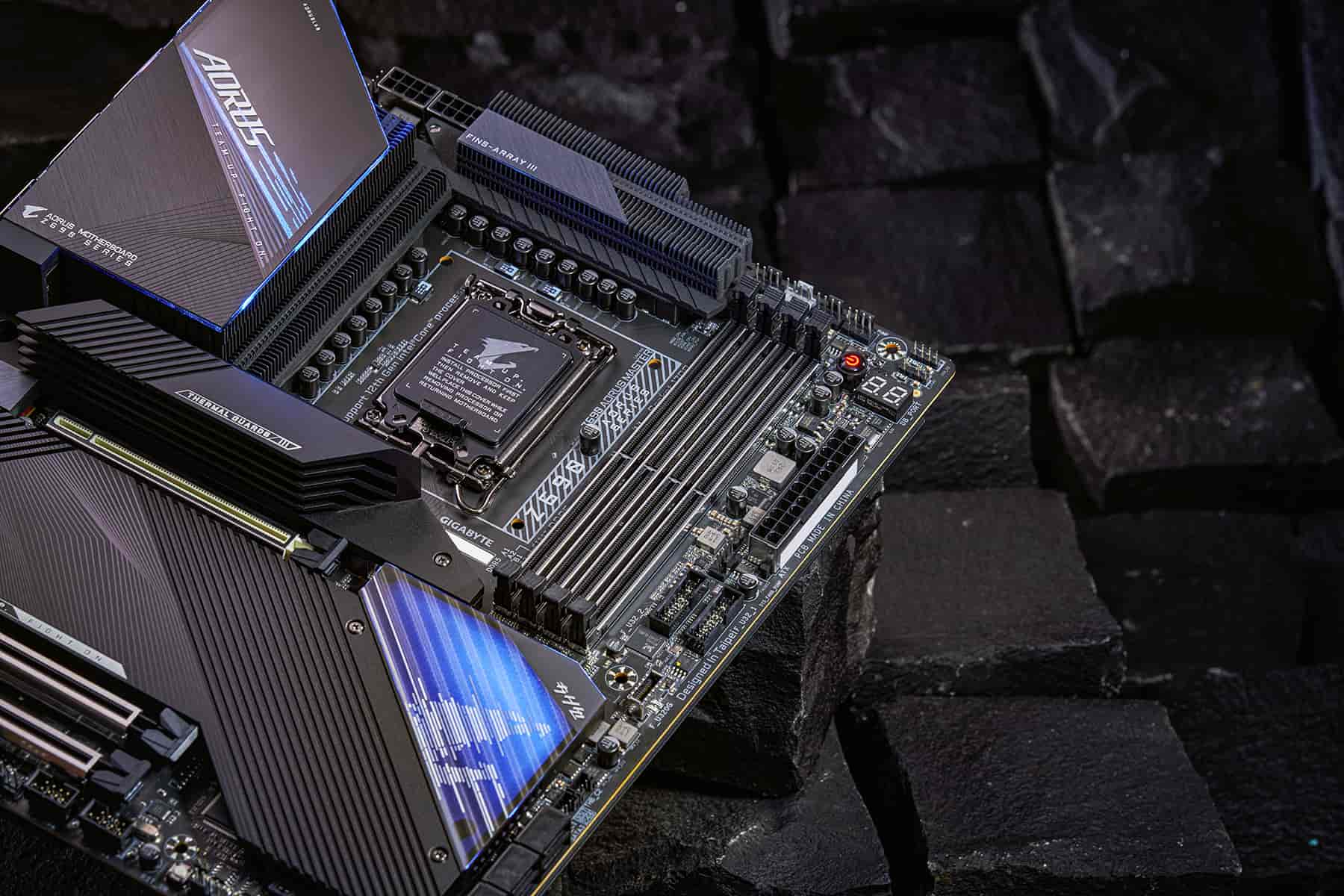 If you have a modern graphics card with an additional 6-pin or 8-pin connectors, it's going to be power-hungry. Most users and gamers don't know how vital a VRM for your GPU is.
There's also another VRM present in your motherboard, and it's for your RAM which you will commonly see it close to the RAM slots. This is useful for when you decide to overclock your RAM with its voltage and frequency.
How does a VRM work?
As mentioned above, their job is to amplify your processor's power consumption. In other words, what they do is to convert the 12-volt rail from your computer's power supply to a voltage that your CPU needs.
Most motherboards come with a 4-pin 12v power connector near the CPU, and some even have 4+4-pin connectors. But processors usually use between 1.1v to 1.3v only.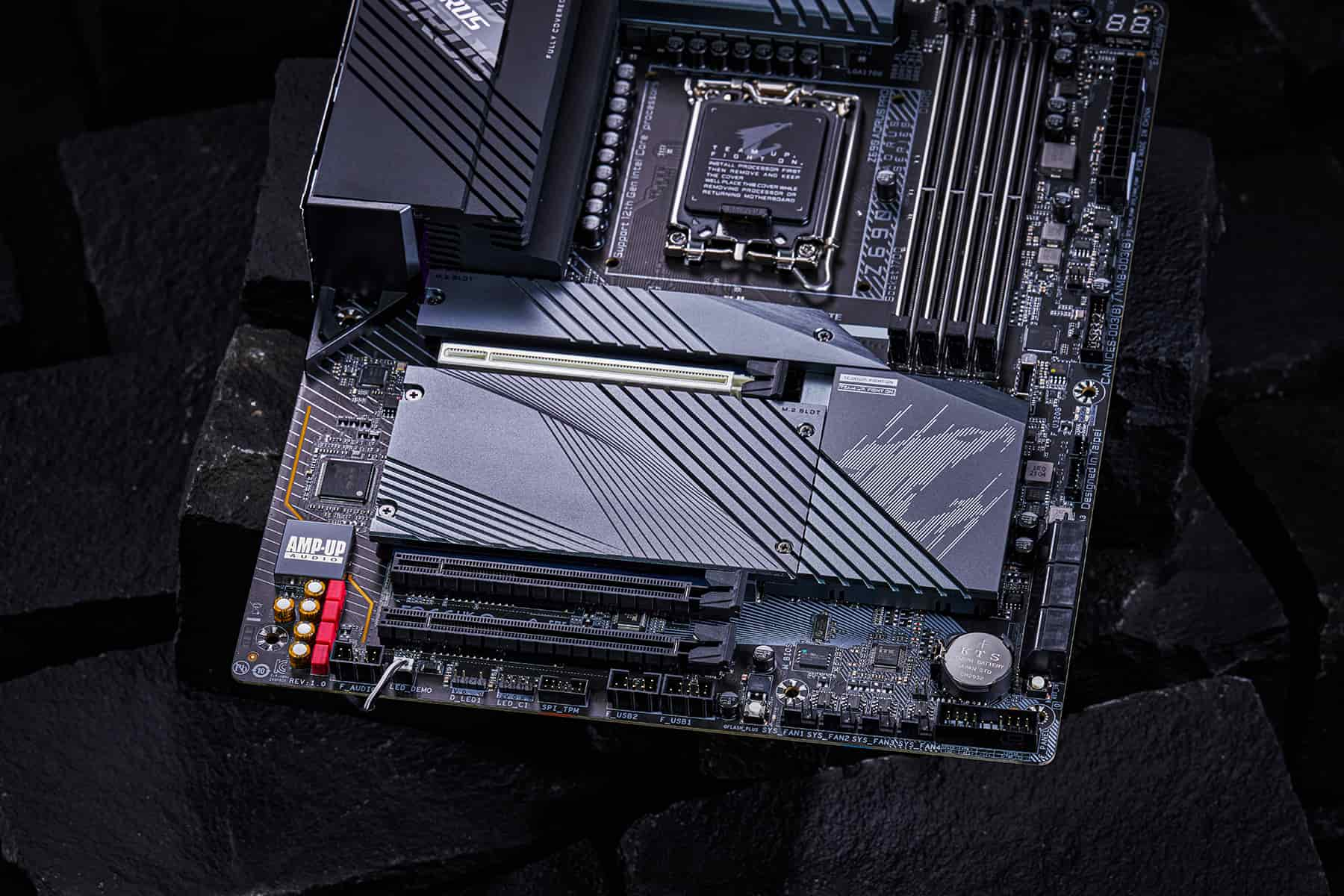 Since there are many small electrical components, they're prone to short circuits when the voltage is too much. That's why you need to measure the power required your processor is requesting accurately. Moreover, the proper voltage is also necessary.
Overclocking is a popular choice for hardware enthusiasts & gamers due to achieving more performance, but destroying your hardware isn't easy to accept if you don't have the budget to replace it quickly.
That's why VRMs play a crucial role since it automatically tells your motherboard how much power is needed. Without these, no one's going to step down the voltage to its appropriate levels for you.
What are the components that the VRM uses?
VRMs come with capacitors, inductors (often referred to as chokes), and MOSFETs. You'll also find an IC (integrated circuit) chip (also known as PWM controller) that controls voltage flow. There's more to it, which we'll describe below.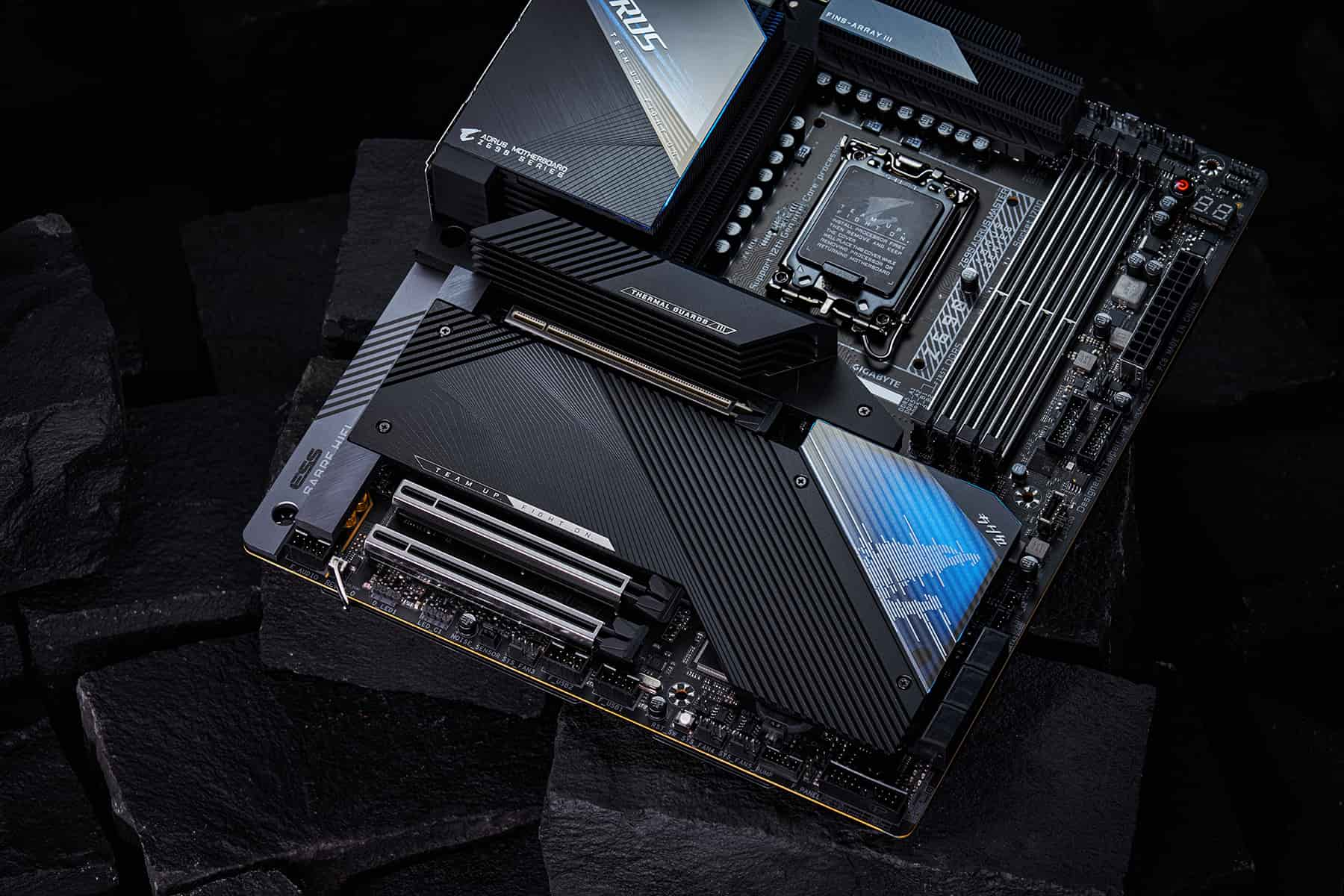 All VRMs come with different power phases. The most common power phase structure is composed of two transistors, which are; capacitors & choke. The chokes are usually in black or grey colour on modern motherboards, while capacitors appear familiar on any circuit.
Sometimes, they even have a different small colour indicator in the middle, similar to some small capacitors. But the capacitors commonly appear as small cylinders close to the chokes.
Why do you need to keep your VRM as cool as possible?
Most high-end motherboards come with a heatsink to dissipate the heat since they get hot over time. While most people will look into their GPU and CPU temperatures, the motherboard's VRM temperature is also critical.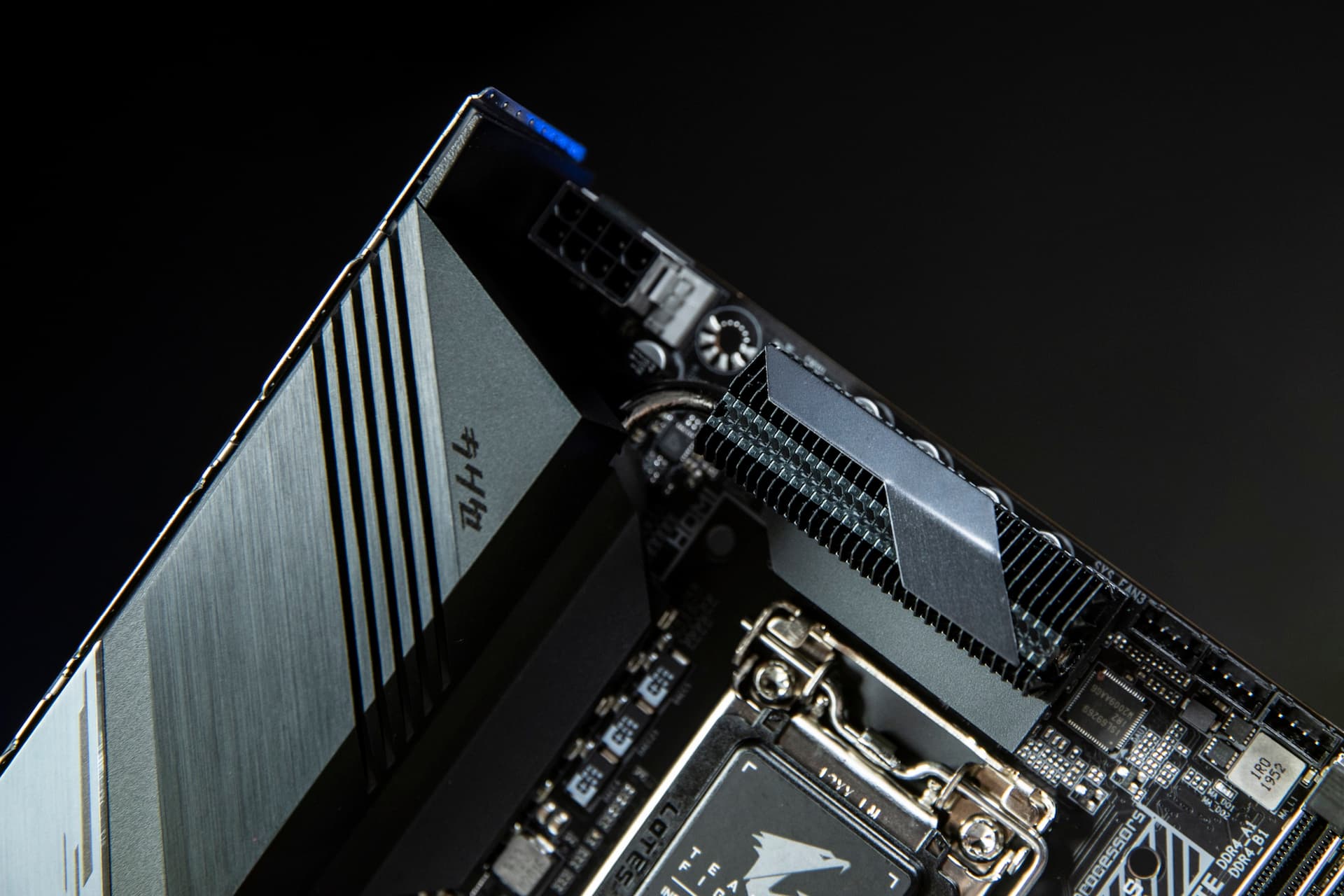 If you don't keep your VRMs cool, you'll experience many performance impacts, mainly under load or during heavy gaming. It will also depend on the components you have, whether your CPU, GPU, or both.
Make sure to get the proper software to monitor the temperatures of every crucial component in your system.
What are the advantages of multiple power phases?
Today's standard computers are more reliant on multiple power phases since they require more power to run. In addition to that, the majority of computer parts nowadays are very demanding.
Having multiple phases divides the power load further to other phases, resulting in reduced heat and stress on components. If you're aiming for efficiency, it's important that you choose a high-quality motherboard.
Having more power phases is excellent because the given time for the on-load power phase is reduced. To be precise, if you have more than one power phase, each phase divides the amount of power, giving it to other phases available.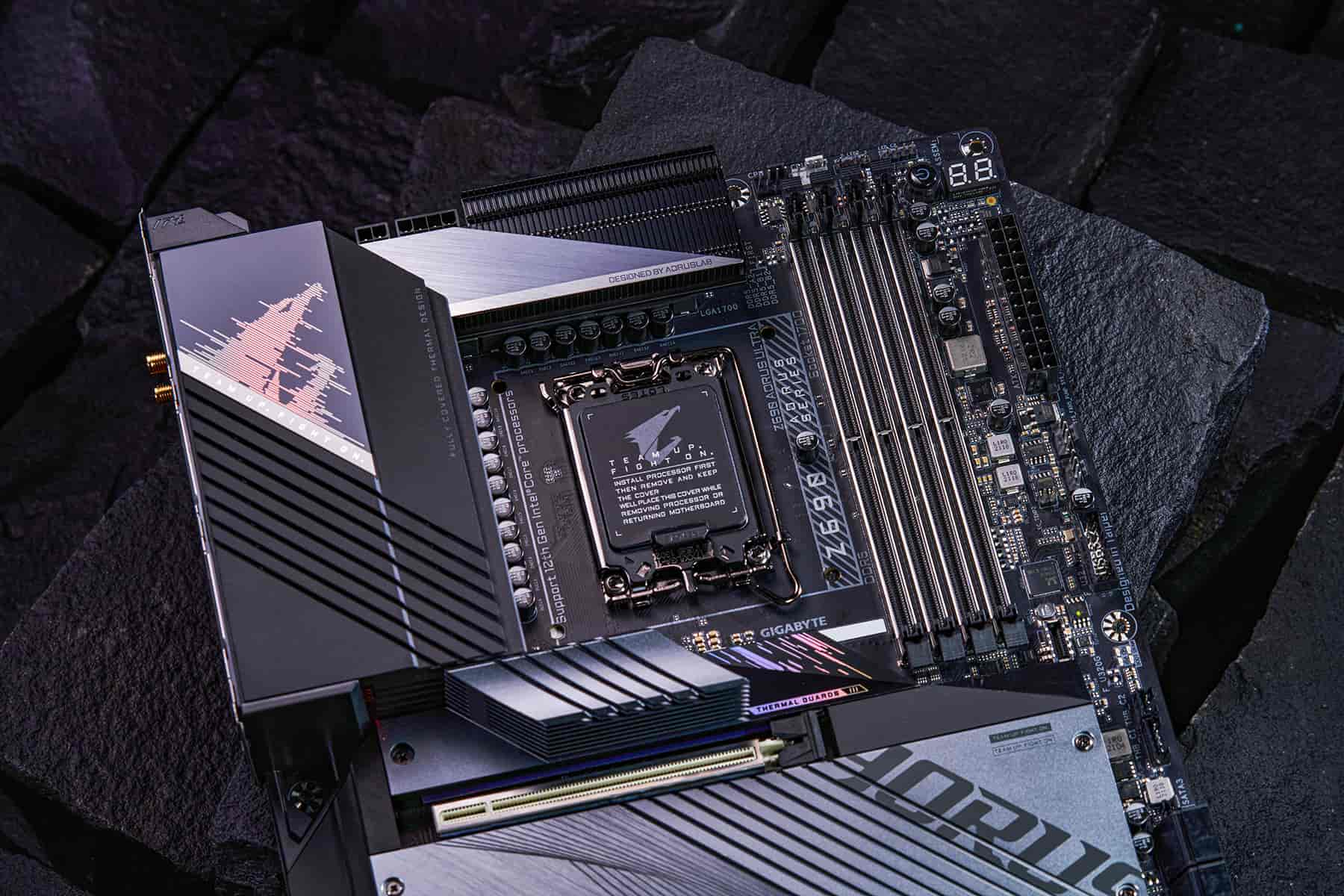 You'll also benefit from more phases due to it having a more stable voltage. In contrast, having four excellent-quality phases are better than eight phases but are cheaply-made.
That's why you should note that more power phases don't always mean better VRM performance. Depending on the motherboard's manufacturer, the components picked by them are what matters.
Phase Quality
If what you get comes with excellent components, then the whole VRM has a significant impact on temperatures and the power delivery it can handle.
Having both a power-hungry CPU and GPU can be troublesome on cheaper motherboards. If you have such a configuration, then be ready to receive performance impacts or hot on-load sessions.
Why are VRMs important for overclocking?
Overclocking pushes everything in your system further on what it's originally capable of. Simply put, pushing your components further also increases power and power delivery.
There are many precautions before overclocking, but these are the two significant precautions: voltage and heat. Not just for the CPU and the chipset, but also the VRM.
The quality of the VRM is critical for overclockers, and they should opt for a motherboard with high-grade or reliable VRM components. This ensures that the proper voltage is delivered during load, preventing unexpected shutdowns. This is the reason why many overclockers choose the Z690 AORUS motherboard.
Motherboards with cheap capacitors often leak even for a short time, so make sure to find one with "leak-resistant" capacitors.
The last thing you'll also need to look for are ones with beefy heatsinks covering all the MOSFETs. The chipset doesn't matter too much, as long as it supports overclocking and has sufficient cooling.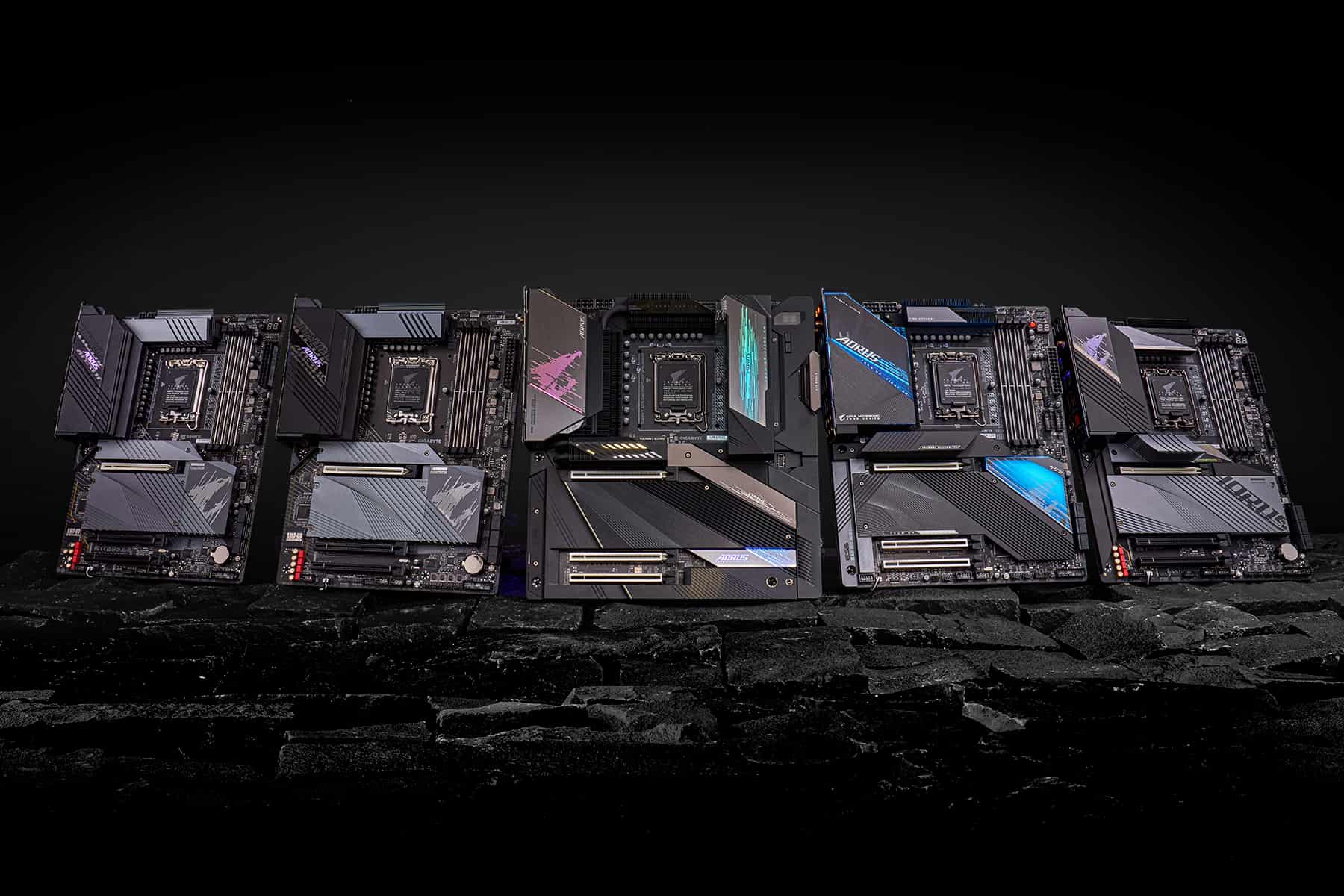 Learn More:
- Beginners 101 – What is a Motherboard?
- AORUS Z490 Gaming Motherboards: Master the Xtreme