In the age of IoT, more and more devices can be connected and communicate through Wi-Fi. However, the increasing amount of connected devices can easily overwhelm the capacity of a router and greatly degrade the connection quality. That is why the new IEEE standard, 802.11ax was born, addressing the connection challenge of our time. Gigabyte, the world-class leading brand in consumer electronics goods, has equipped all series of its laptops with the latest 802.11ax (also known as Wi-Fi 6), powered by OFDMA, MU MIMO, and BSS Coloring technologies, to provide top-tier connection quality. With Gigabyte laptops, gamers can now enjoy gaming experiences with ultra-low latency, as professionals can achieve higher productivity while multitasking. Getting dragged behind by latency among the devices is no more.
Why is Wi-Fi 6 so stable and fast like lighting?
Wi-Fi 6's 160 MHz channel bandwidth is more than twice compared with its predecessor, Wi-Fi 5 (802.11ac). In addition to the doubled bandwidth, it also utilizes Orthogonal Frequency Division Multiple Access (OFDMA), Multi-User MIMO (MU-MIMO), Basic Service Set (BSS) Coloring, and other technologies, to effectively alleviate the channel congestion caused by large amounts of connected devices and avoid the interferences between different Wi-Fi signals, achieving a higher transmission rate.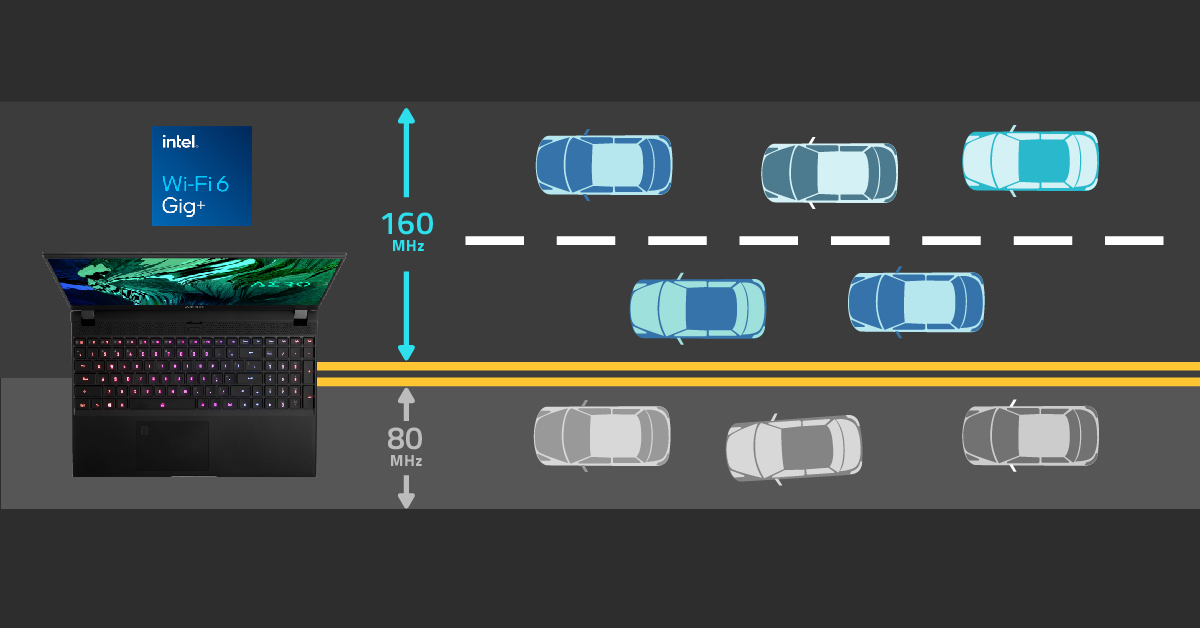 (Figure 1. With the 160 MHz channel bandwidth of Wi-Fi 6, better download/upload throughput can be achieved.)
OFDMA Greatly Improves Network Performance
A router receives and sends data simultaneously, and the OFDM tech used by Wi-Fi 5 restricted the potential of throughput performance. Its successor, OFDMA, reduces the wait time for data packets and improves the overall network quality by first aggregating small data packets from different devices, then dispatching them to devices in groups.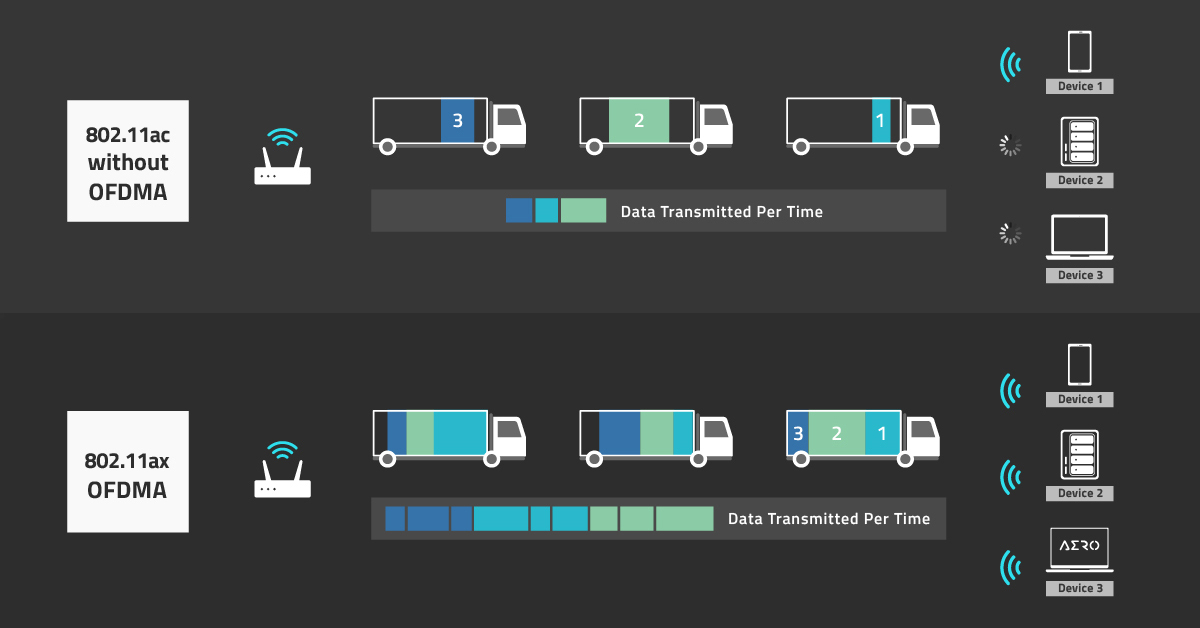 (Figure 2. OFDMA is capable of transmitting data packets to multiple devices at the same time.)
8X8 MU-MIMO: Simultaneous Download/Upload for Multiple Devices
MU-MIMO enables a router to support simultaneous downloads and uploads for multiple devices. In the past, a router is only capable of serving one single device within a certain period, and Wi-Fi 5 supports 4x4 MU-MIMO. Now Wi-Fi 6 expands the support to 8x8 MU-MIMO. This means that a router nowadays can support up to 8 devices for simultaneous download/upload, which significantly reduces the wait time for other devices in the queue. Whether the connected devices are streaming video/audio, downloading large files, live streaming, or used to play online games, the 8x8 MU-MIMO of Wi-Fi 6 can always provide all the bandwidth the users need.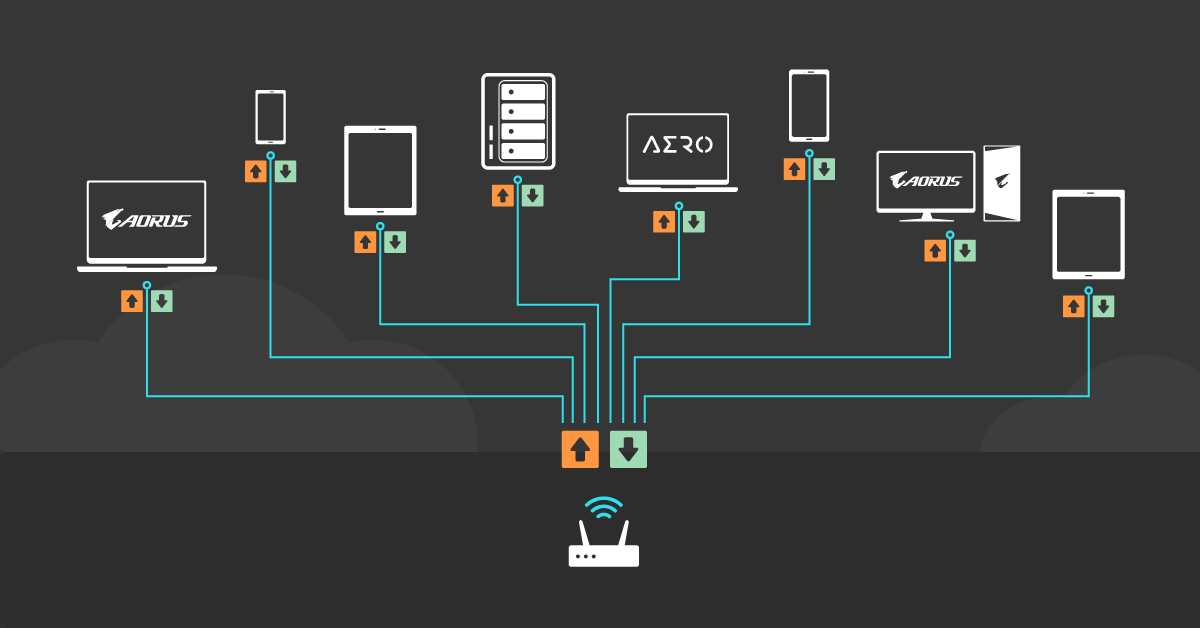 (Figure 3. Wi-Fi 6 can support up to 8 devices for simultaneous download/upload.)
BSS Coloring Technique for minimal signal interference
A BSS (Basic Service Set) is a group of wireless devices within a router's signal coverage area. When multiple routers communicate with their connected devices, their coverage area may be overlapped, and in the past, whenever a router detects an existing data transmission under another BSS, it waits until the existing transmission completes before starting its own transmission. As for Wi-Fi 6, BSS Coloring includes a 6-bit identifier in the BSS color field of the transmission header, allowing the routers to waste no time decoding then discarding the packets of another BSS. With BSS Coloring, the routers need to decode the "BSS color" to quickly determine the transmissions of their own network and avoid any Wi-Fi signal interference. For example, the WLAN of a neighbor could interfere with your WLAN signal at home, and BSS Coloring will allow you to avoid signal interference and improve network quality.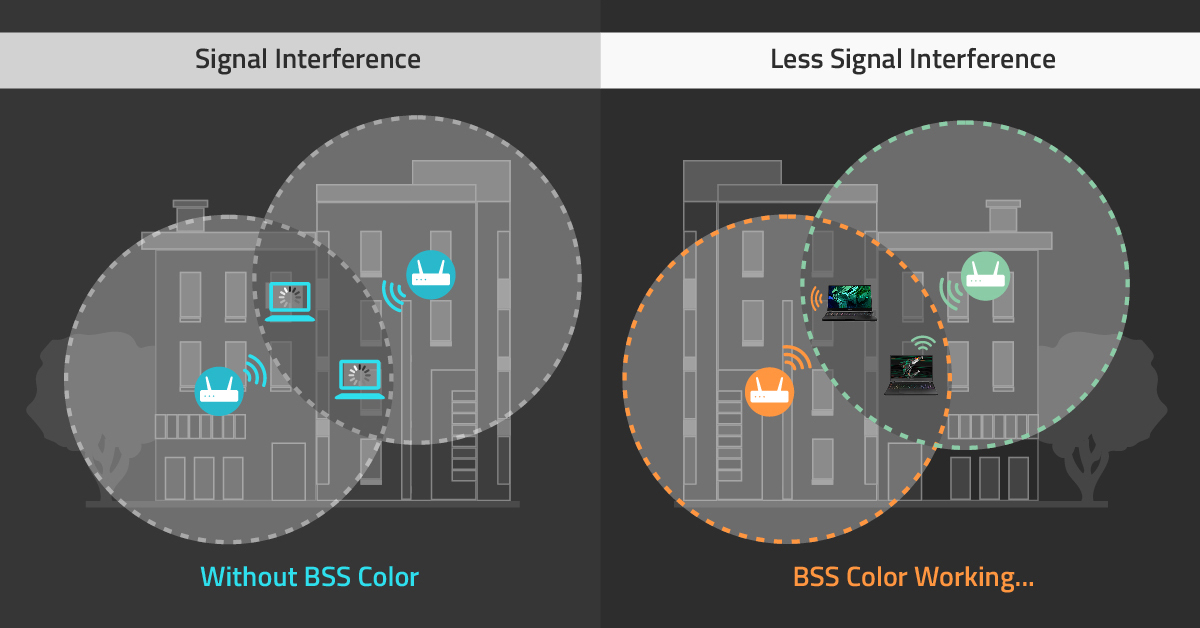 (Figure 4. BSS Coloring can effectively avoid Wi-Fi signal interference.)
Since 2020, Gigabyte has completely upgraded all the laptops in its product lineup to support Wi-Fi 6, allowing users to fully enjoy the upgraded network powered by the latest wireless technology, break through the limits set by cables, and connect their high-performance Gigabyte laptops anywhere, anytime.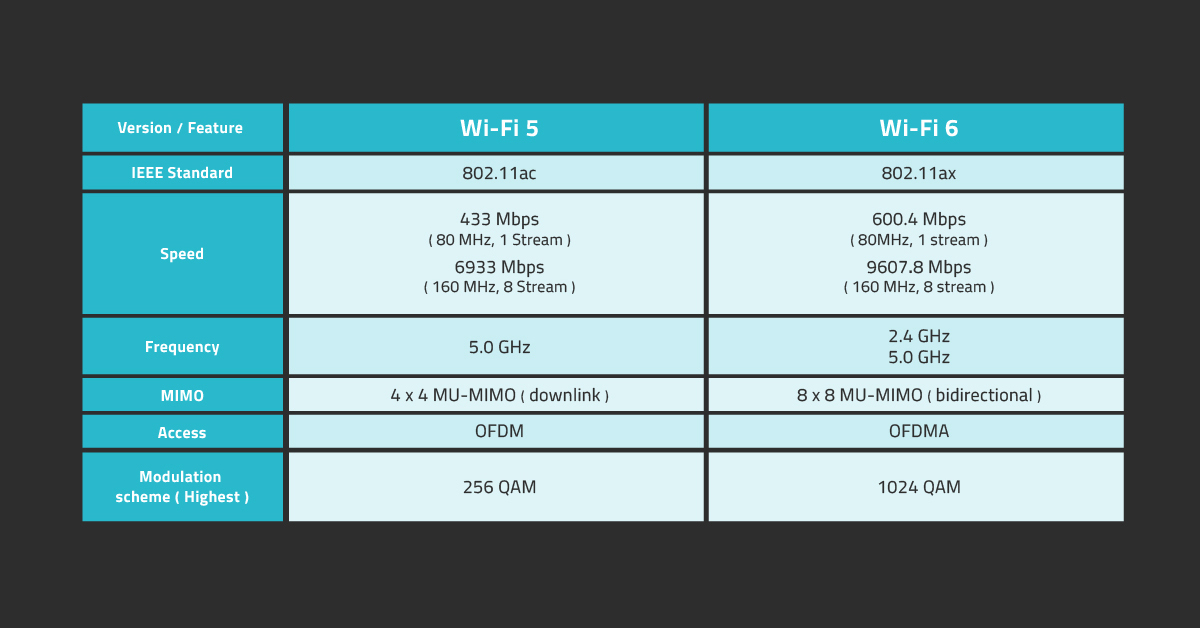 (Table 1. Comparison Between Wi-Fi 5 and Wi-Fi 6.)