In the past, a bigger PC was considered better, but now it's all about finding the right balance. If you're on a budget and not planning on using multiple PCIe add-in cards or extreme overclocking, a microATX motherboard, or mATX as it is known by others, may be all you need for your gaming build. Not only does it cost less than other form factors, but its size also allows for a more compact footprint without sacrificing much performance, thanks to advancements in technology. In this article, we will take a closer look at why a microATX motherboard may be the ideal choice, especially for those looking to build a PC for a more space-efficient setup.
Why microATX?
The most immediate benefit of choosing a microATX motherboard is its smaller size compared to the larger form factors, like the most common ATX and E-ATX. If you are unsure about the different form factors available, you can click here to learn more.
Going with microATX means you can use smaller computer cases that are perfect for those wanting an aesthetically pleasing build that can sit on top of a computer desk.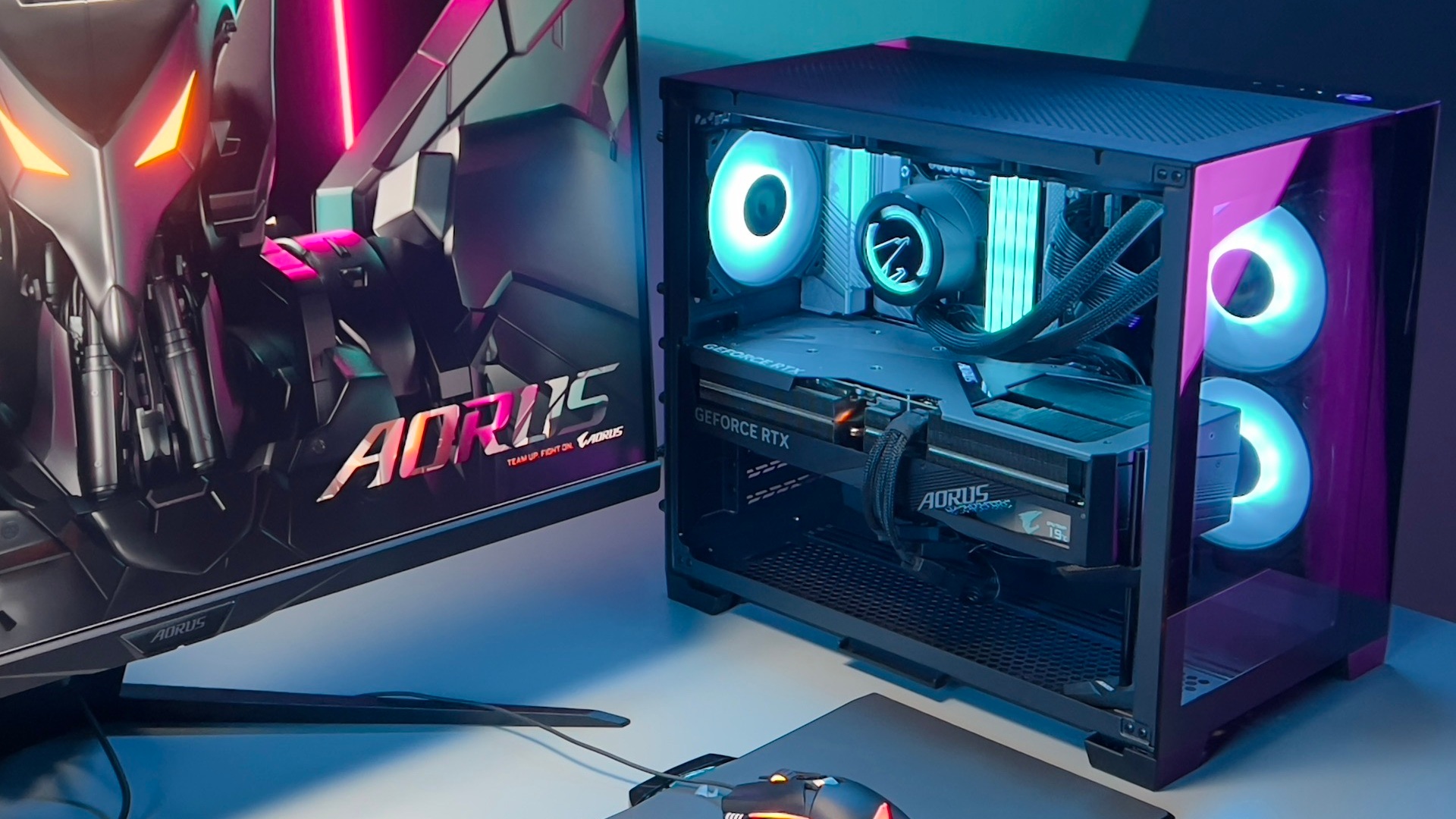 By having your computer case on your desk, airflow is improved compared to having your computer sit on the floor. When your computer is on the floor, it is more prone to drawing in dust through the intake fans, which leads to a more dusty case interior. Dust is not your friend when it comes to computer thermals and cooling.
If you're looking to build a compact system, you may be wondering why not go for the Mini-ITX form factor. However, selecting Mini-ITX often entails compromising on hardware compatibility, limited expandability, and a lack of case options due to size limitations. On the other hand, microATX motherboards provide more flexibility in hardware selection, additional expansion slots, and a broader range of case options, making them a superior choice for building a small yet powerful system.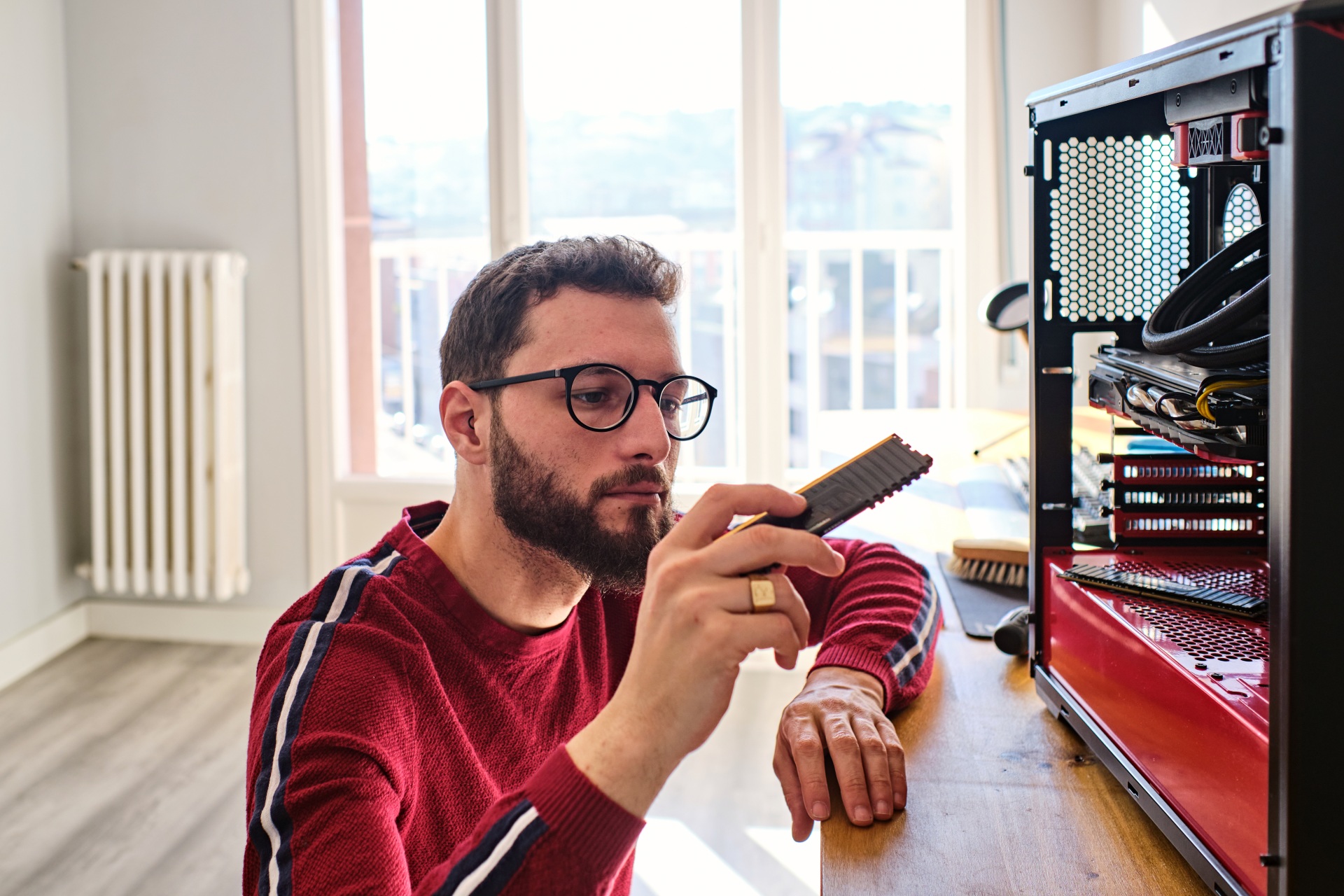 MicroATX motherboards offer most of the features and options that an ATX motherboard provides, with a smaller footprint. This means you can use most of the hardware components available to you. With 4 RAM slots available, you have greater memory configuration options. The same applies to storage options, with increased storage options available compared to Mini-ITX, you can have as much or little storage capacity as you would like.
Having the same options available as you would on an ATX motherboard means you can put together not only an adequate gaming PC but also an absolute beast of a rig that pulls incredible performance numbers.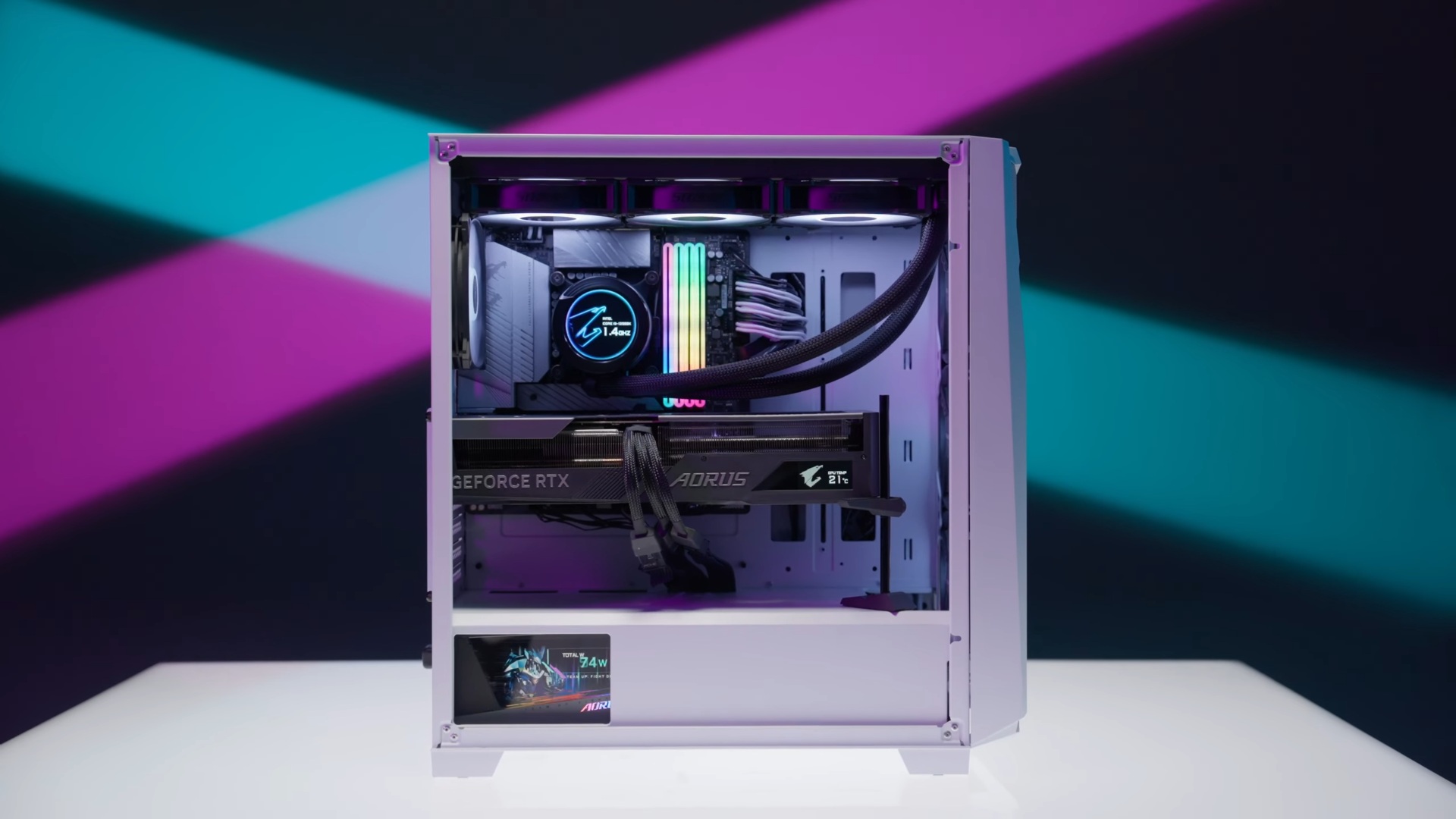 The microATX form factor also means you have a large choice of cases that you can work with. If you want a case that's a little bit bigger, go for it. Need something as small as possible? Choose a smaller case. By having a larger number of case options available, you can choose the perfect-sized compact case that suits your build.
Choose a MicroATX Board for Your Gaming Build in 2023
If you are interested in building a microATX gaming PC, now is an excellent time to do so. Thanks to the release of new B760 motherboards, you can access the latest 13th gen Intel processors at a more affordable price point compared to Z790 motherboards.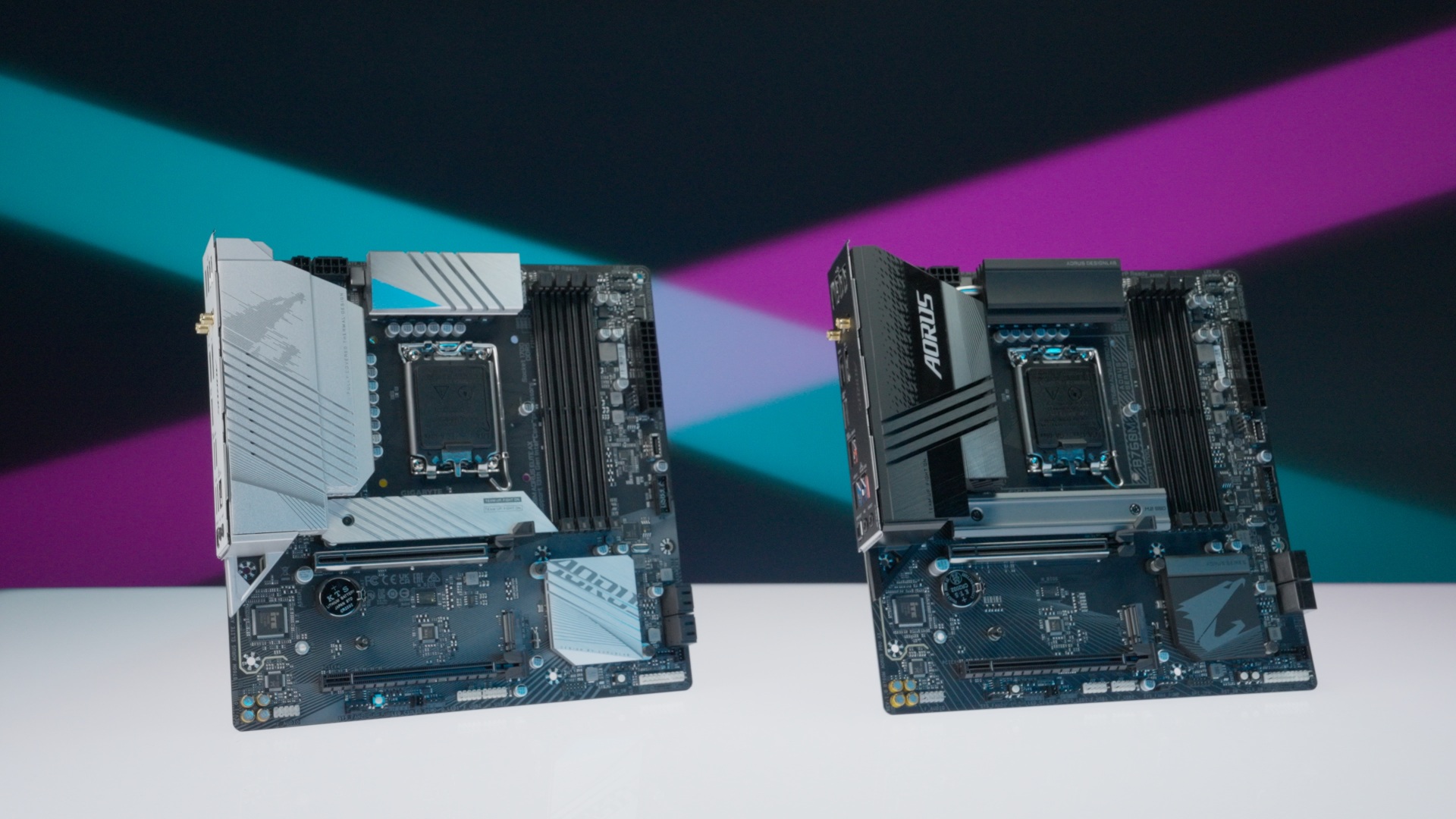 The B760 motherboards use the LGA1700 socket, allowing you to install the latest and most powerful CPUs from Intel. This will provide you with exceptional performance, which is crucial for gamers looking to maximize their rig's capabilities. If you don't want to purchase a new CPU, the B760 motherboards are still a great option. They can also accommodate previous 12th gen CPUs from Intel, making them ideal for gamers looking for an incremental upgrade to their current PC.
GIGABYTE offers a variety of B760 motherboards in the microATX form factor, also known as B760M. What sets GIGABYTE's B760M motherboards apart is their advanced VRM design, which delivers exceptional performance. With up to 16+2+1 Twin Digital VRM Design and 60A Power Stage MOSFET, the robust power design ensures efficient power delivery to all components.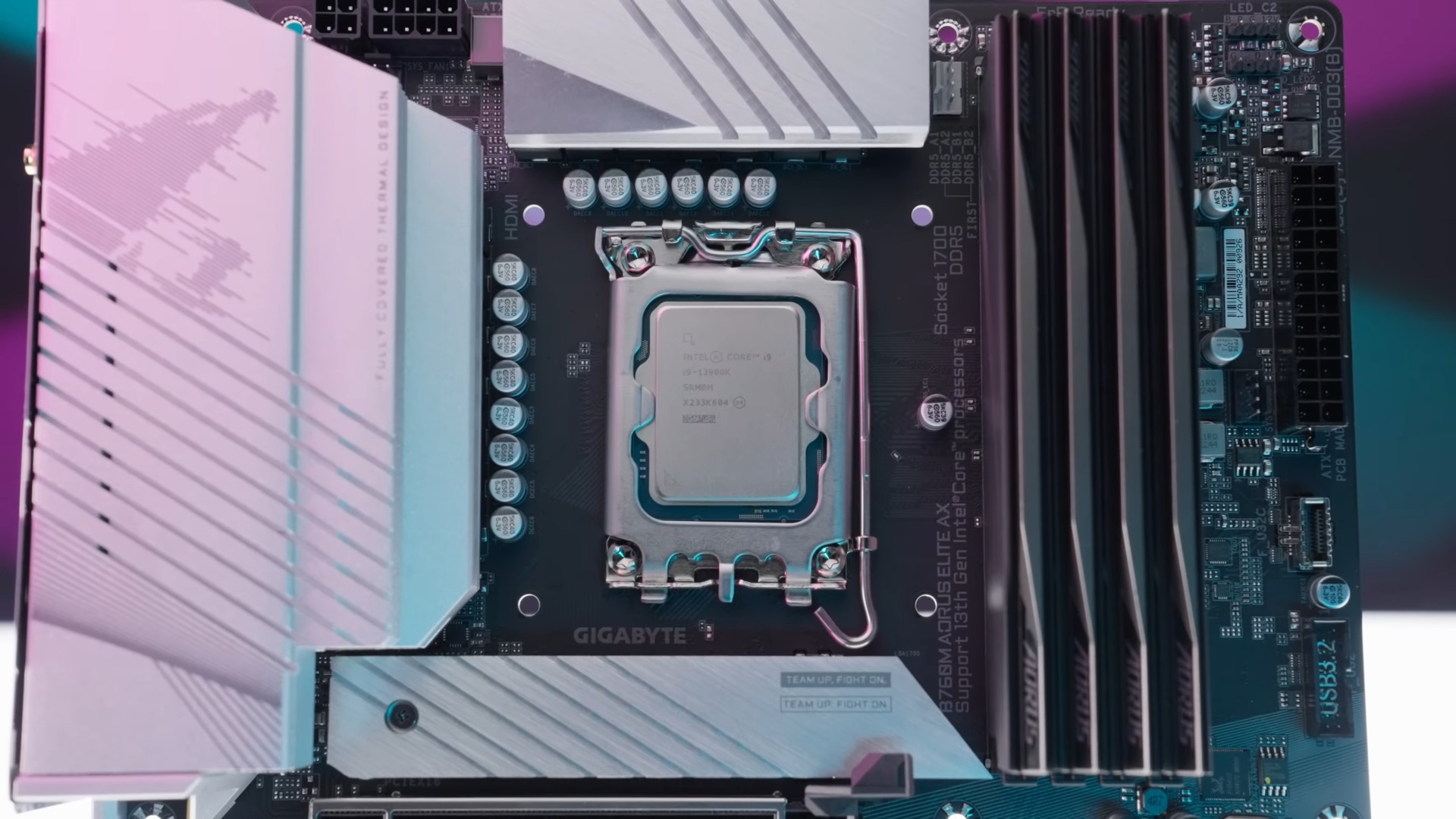 These boards also offer Z-class DDR5 compatibility, which greatly enhances memory performance that reaches memory speeds of DDR5-7600 and beyond. Additionally, the XTREME MEMORY technology utilizes Shielded Memory Routing and Daisy-Chain Routing to make memory overclocking effortless.
The B760M motherboards provide additional support for GIGABYTE PerfDrive, a set of exclusive BIOS settings designed for the new-gen chipset. GIGABYTE PerfDrive offers a range of preset profiles that optimize performance, power consumption, and temperature to meet your specific needs on the B760 platform. With just a simple click, you can easily configure your PC for optimal performance that suits your requirements.
Here are some GIGABYTE B760M boards that you may want to consider: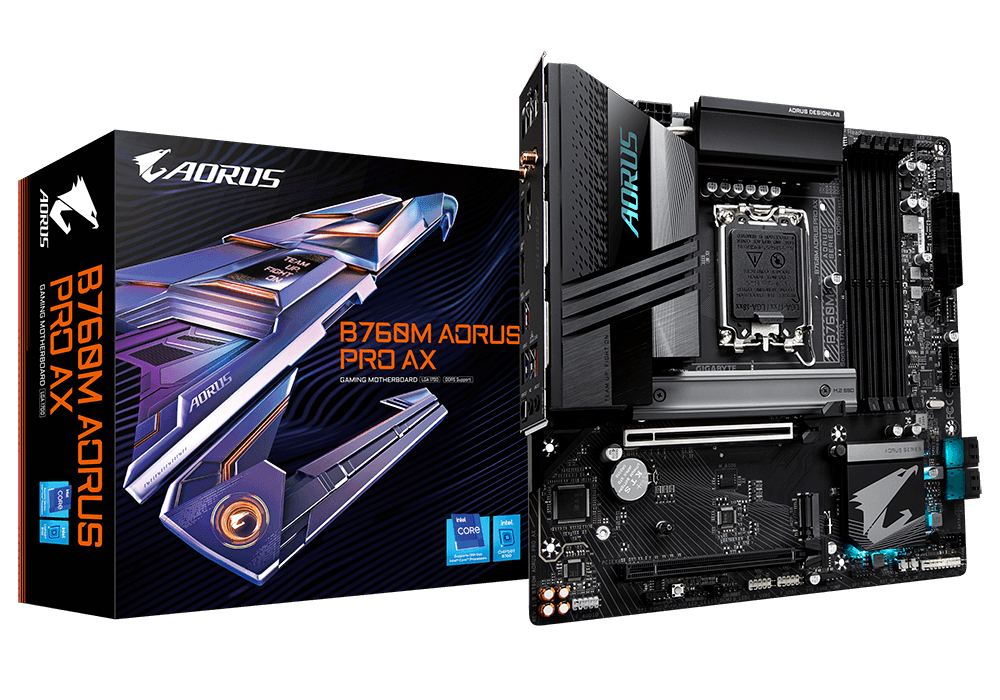 With a Twin 14+1+1 Phases Digital VRM solution, the B760M AORUS PRO AX motherboard offers you all the headroom you need for overclocking.
2 x PCIe 4.0 x4 M.2 connectors means that you can take advantage of next-gen storage solutions to get some of the best storage performance possible.
When it comes to network speed the B760M AORUS PRO AX gives you all the speed you need thanks to the included ​​2.5GbE LAN & Intel Wi-Fi 6E 802.11ax.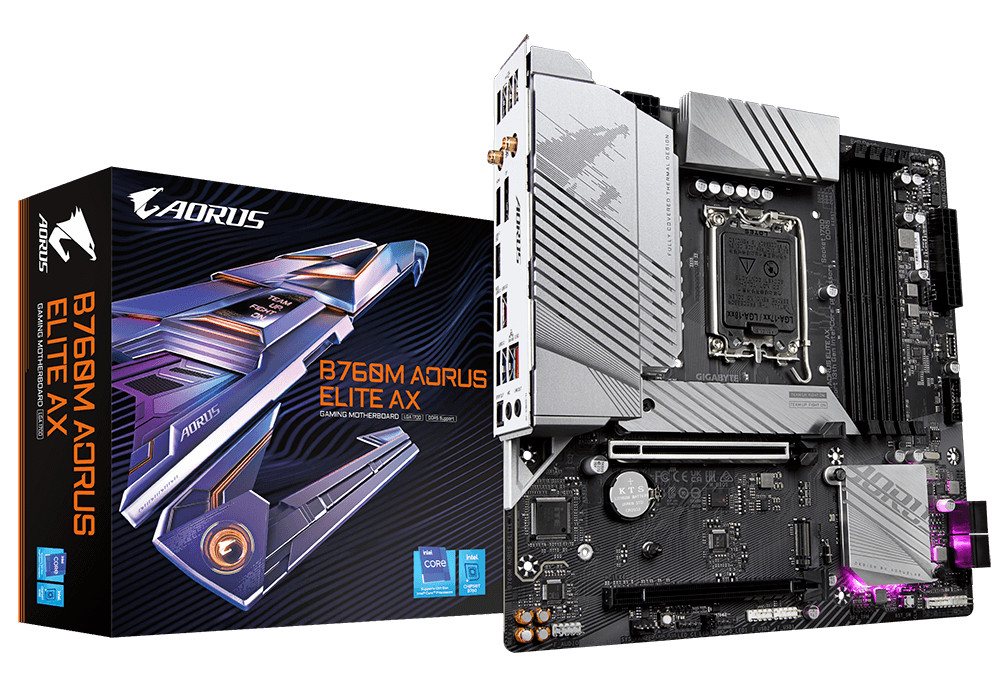 The B760M AORUS ELITE AX comes packed with a Twin 12+1+1 Phases Digital VRM solution which gives you the power management you need to keep your gaming PC performing at its best. Interested in dabbling into a bit of overclocking as well? Not a problem.
EZ-Latch Plus makes it even easier to install your NVMe drives thanks to the included 2 x PCIe 4.0 x4 M.2 connectors come with a quick release mechanism providing you with a screw-free installation experience.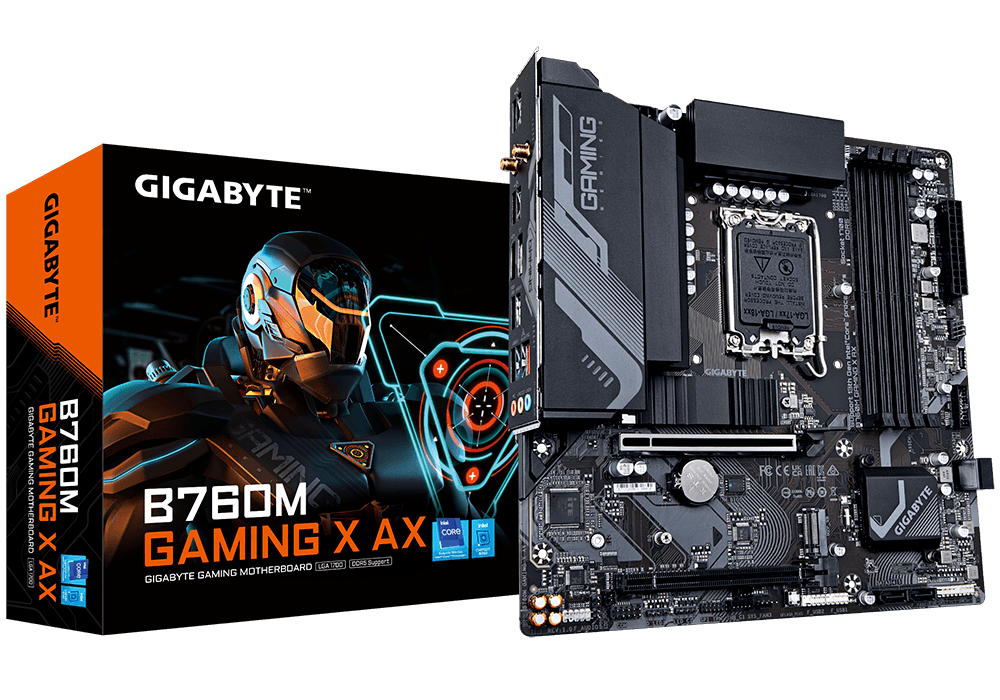 The B760M GAMING X AX comes with a Hybrid 8+1+1 Phases Digital VRM solution which offers you with no compromise, and efficient power management at an affordable price.
The advanced Thermal Design & M.2 Thermal Guard included with this motherboard ensure VRM Power Stability & M.2 SSD Performance. Storage speeds are becoming ever more important in gaming PC builds and it is important that you get the best performance possible.
The inclusion of Smart Fran 6 gives you full control over your airflow management and ensures that cooling performance is always where it should be.
Conclusion
Opting for a MicroATX board is a smart choice for PC builders who want to save space without sacrificing performance. MicroATX motherboards offer a much smaller footprint than ATX boards, while still providing enough room to house large GPUs and elaborate cooling setups that mini-ITX boards lack. They truly offer the best of both worlds for gaming setups. So, if you're in the market for a new computer, make sure to consider microATX as your go-to choice for a compact and capable system.
Learn More:
Beginners 101 – What is a Motherboard?
Beginners 101 – 5 Tips When Purchasing a Computer Case
AORUS 101: How to Install Your Motherboard