Intel is gearing up to reveal a whole new breed of powerful processors, and you know what they say – great processors deserve the finest motherboards. That's where we step in! We've given our existing Z790 lineup a serious makeover, resulting in a shiny new collection of motherboards designed to help you make the most of your next-gen Intel CPU. Today, we're thrilled to introduce the AORUS Z790 X Gen motherboards. And in case you're wondering about the 'X', it stands for 'next generation'. We're big fans of innovation, just like Elon Musk.
These new boards come with six key upgrades that make them the perfect match for the next-gen Intel Core processors. So, let's dive into these significant enhancements that set the X Gen apart and also explore the featured models we offer for this groundbreaking generation.
Xceed in DDR5 Performance
It's clear that DDR5 is taking the lead in the showdown with DDR4, mainly because of its more tempting prices and performance potential. With the next-gen CPUs on the horizon, packing high core counts and some seriously impressive multi-threaded power, DDR5 is definitely the go-to companion for these upcoming processors.
At the heart of the Z790 X Gen motherboards is an optimized foundation for DDR5 performance, ensuring robust support for DDR5 XMP-8266 and beyond with best-in-class compatibility at the same time. Our engineering team has meticulously fine-tuned DDR5 memory settings, so you can get the most out of your memory modules, whether you are boosting an entry-level module or going all out for high-speed performance. On top of that, our feature-rich BIOS functions, such as DDR5 XMP Booster, High Bandwidth, and Low Latency, allow you to easily optimize memory settings with just a click.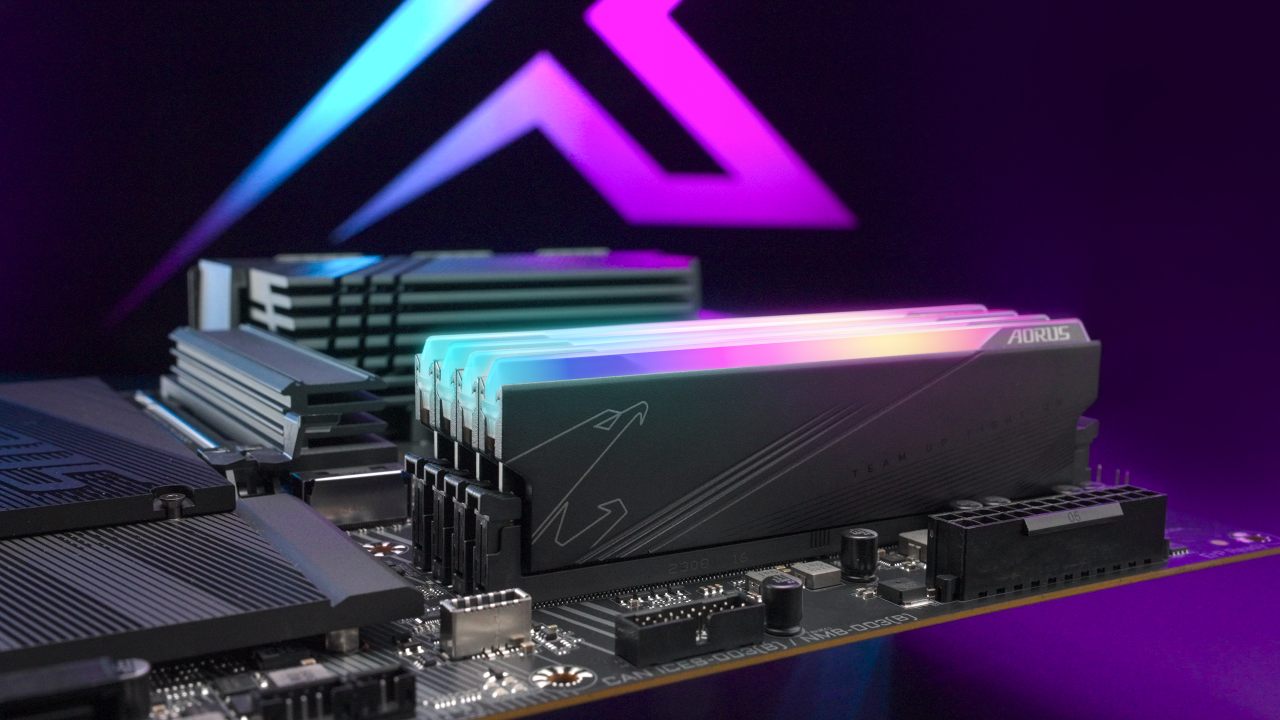 When it comes to hardware, our PCB craftsmanship ensures top-notch signal integrity in high-frequency circuits, slashing the PCB's low dielectric loss by an impressive 56%, thus providing even greater assurance of DDR5 performance.
Xpeditious Building Process with DIY-friendly Innovations
Remember the EZ-Latch designs that made building your PC a breeze? Well, they're back and better than ever in the new X Gen motherboards. The new boards retain the popular M.2 EZ-Latch Plus and PCIe EZ-Latch Plus features and introduce the upgraded M.2 EZ-Latch Click. This new mechanism facilitates the hassle-free swapping of M.2 drives without the need for screws.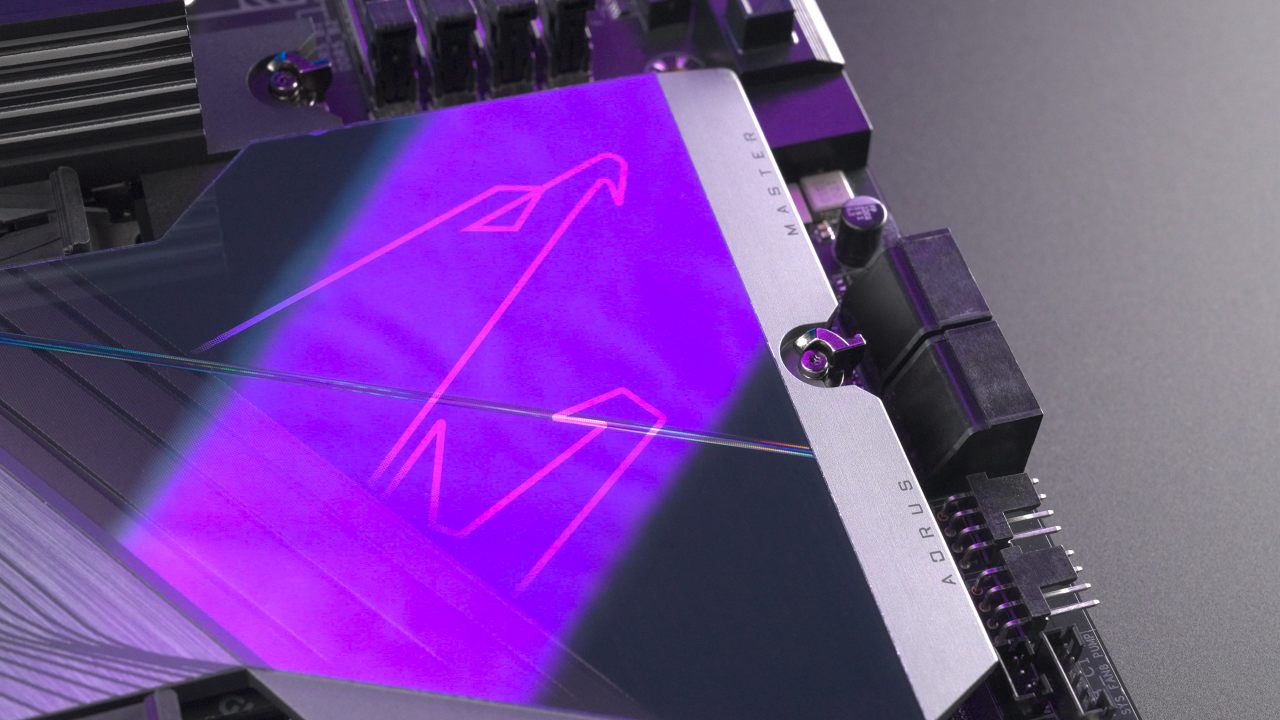 For those seeking a stylish built-in display, our flagship Z790 AORUS XTREME X features the new 5-inch LCD Edge View. This cool feature allows you to display custom content and real-time system information.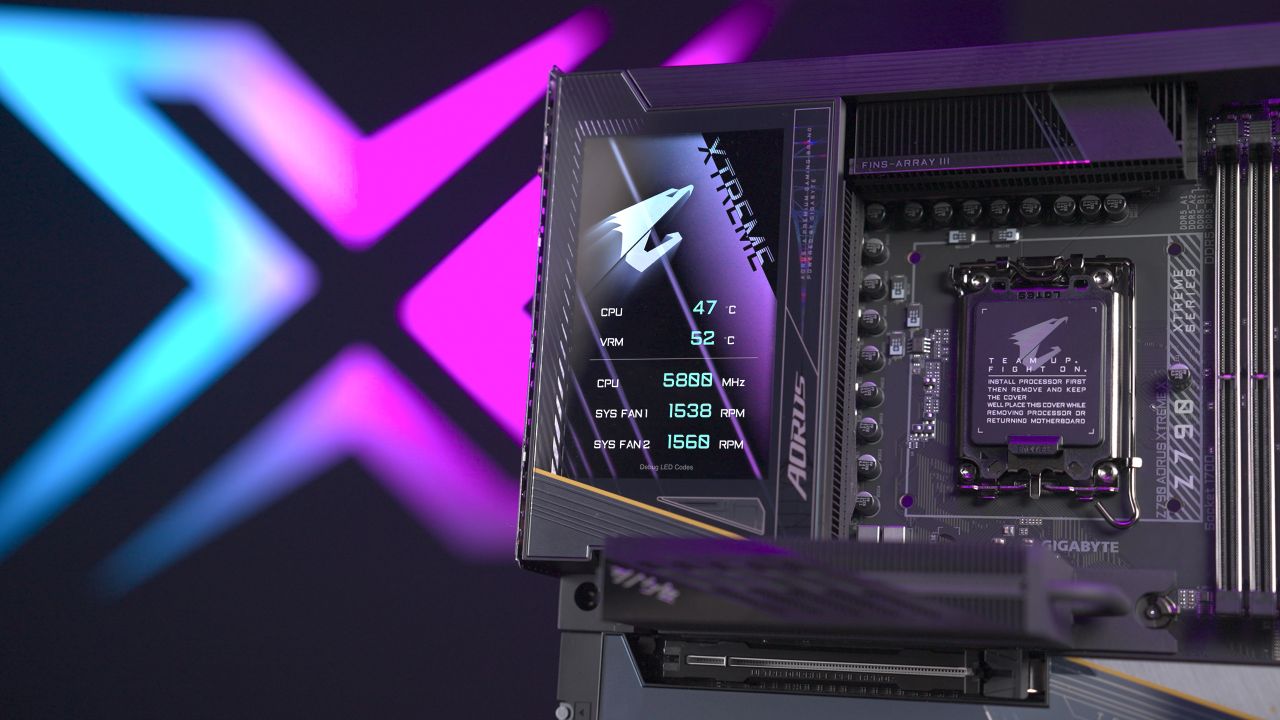 The Z790 AORUS PRO X offers the new Sensor Panel Link, an onboard video port that allows you to seamlessly integrate a side stat screen into your gaming setup without the need for external cable routing.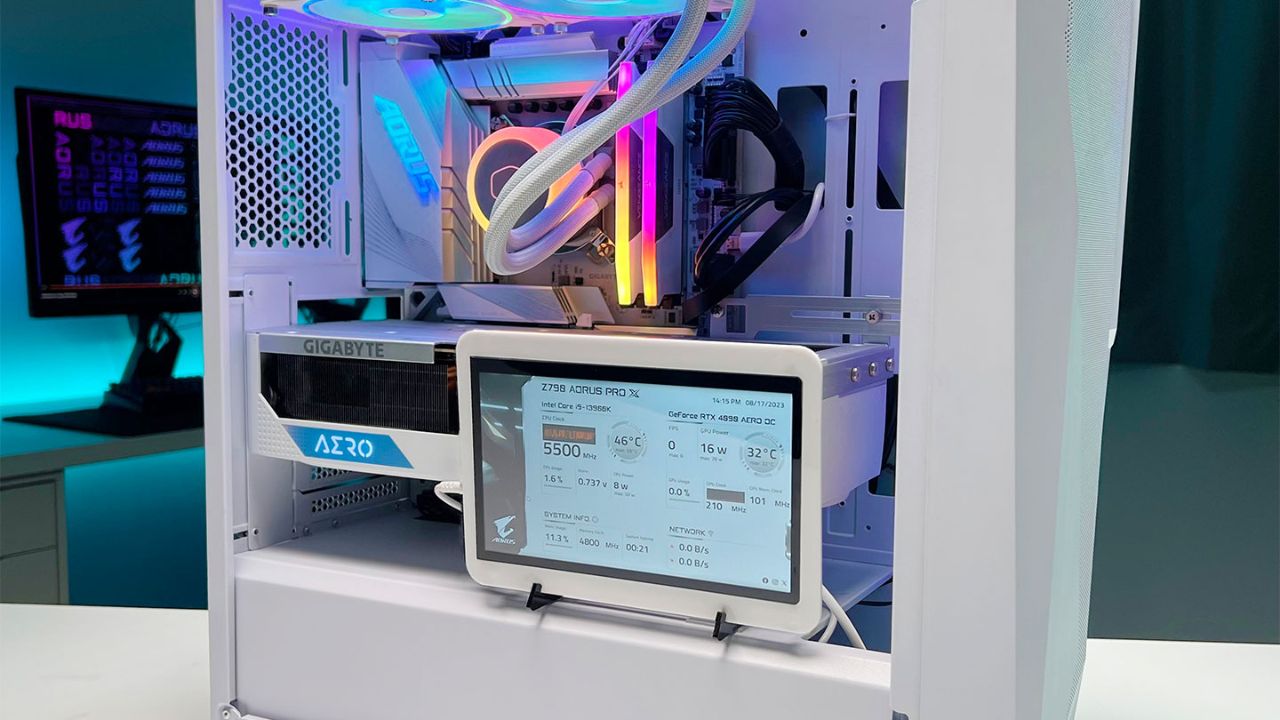 Xpress Your Cool with Advanced Thermal
When things heat up, you need a motherboard that can handle it. The AORUS Z790 X Gen motherboards come equipped with an advanced full metal thermal design that's all about efficient heat management. The VRM Thermal Armor, available in Advanced and Fins-Array versions, improves thermal performance by expanding the heat-dissipating area up to 10 times compared to the previous generation.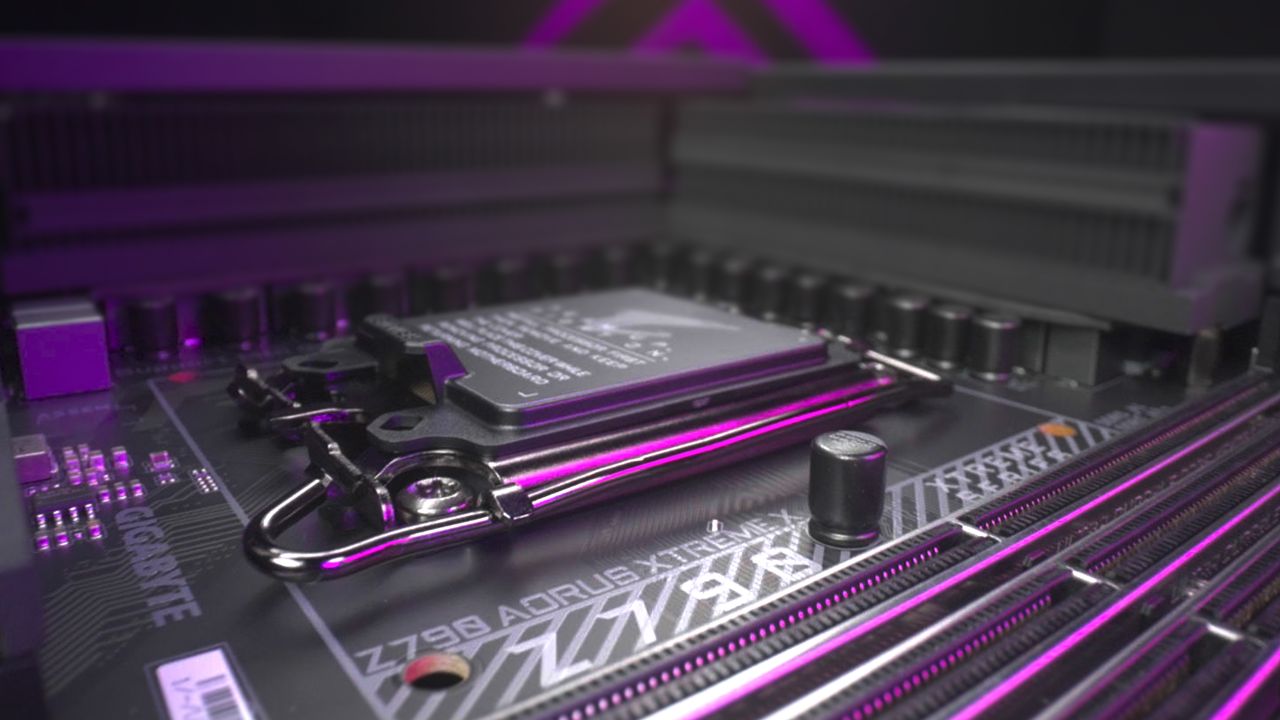 We've even added a Nanocarbon Coating, which provides a 10% boost in thermal performance. The M.2 Thermal Guard, available in L, XL, and XTREME sizes, keeps your PCIe Gen 5 SSDs cool and ready for action. The new I/O Vent Design helps to cool your system down by up to 7°C.
PCB Craftsmanship: Xtra Layers for Excellent Players
The PCB might not be the star of the show, but it's definitely the supporting actor that makes everything shine. Our commitment to excellence shows in the intricate details of the PCB layers. An 8-layer Server-grade PCB enhances signal integrity and stability, complemented by the 2x Copper Enhancement that bolsters heat dissipation. Additionally, the incorporation of Back Drilling Technology serves to enhance overall system performance and reliability.
The Gold Standard: Ultra Durable™ Technology
When it comes to durability and reliability, we've got you covered. GIGABYTE's Ultra Durable™ Technology stands as a testament to our commitment to offering not just high-performance platforms, but also durability and reliability for gamers. All AORUS Z790 X Gen Motherboards are engineered to endure and thrive even under demanding scenarios. Features like PCIe UD Slot X, UD Memory Slot D5, UD M.2 Slot PG5, and UD Nanocarbon Backplate collectively ensure your rig stays robust for whatever challenges come its way.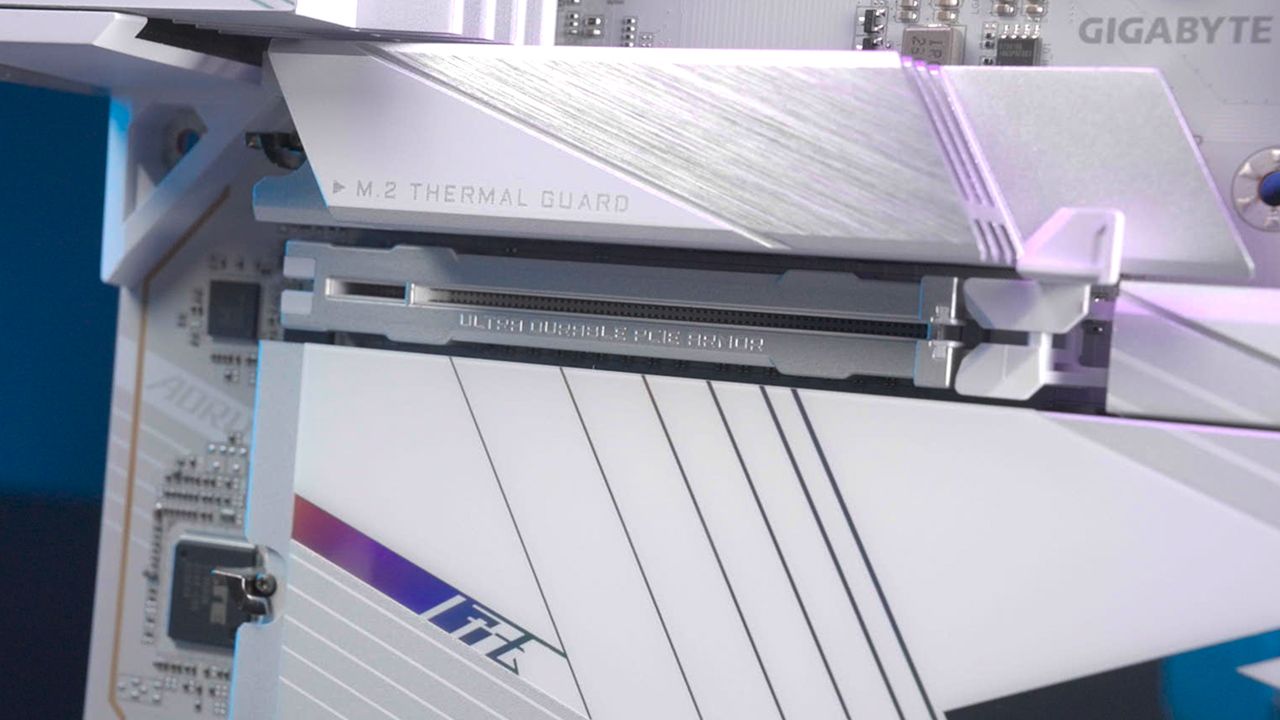 Xplore Infinite Utilities with Our Software
Our dedication to BIOS optimization shines through in the AORUS Z790 X Gen motherboards. The new UC BIOS comes with a sleek redesigned UI and UX that makes BIOS tweaking a breeze. Additionally, our collaboration with HWiNFO offers exclusive BIOS information readout functionality, providing detailed information about computer components with unparalleled accuracy. The GIGABYTE Control Center ties everything together, offering a unified software platform for easy control of all your software.
A Variety of Models to Suit Your Preferences
With six unique models in our lineup, there's something for everyone. The flagship XTREME X showcases exceptional components across the spectrum. The MASTER X handles demanding tasks effortlessly. The PRO X adds a touch of elegance to your gaming rig with its refined white shroud. And if you're just getting started on your gaming journey, the ELITE X is the perfect entry point.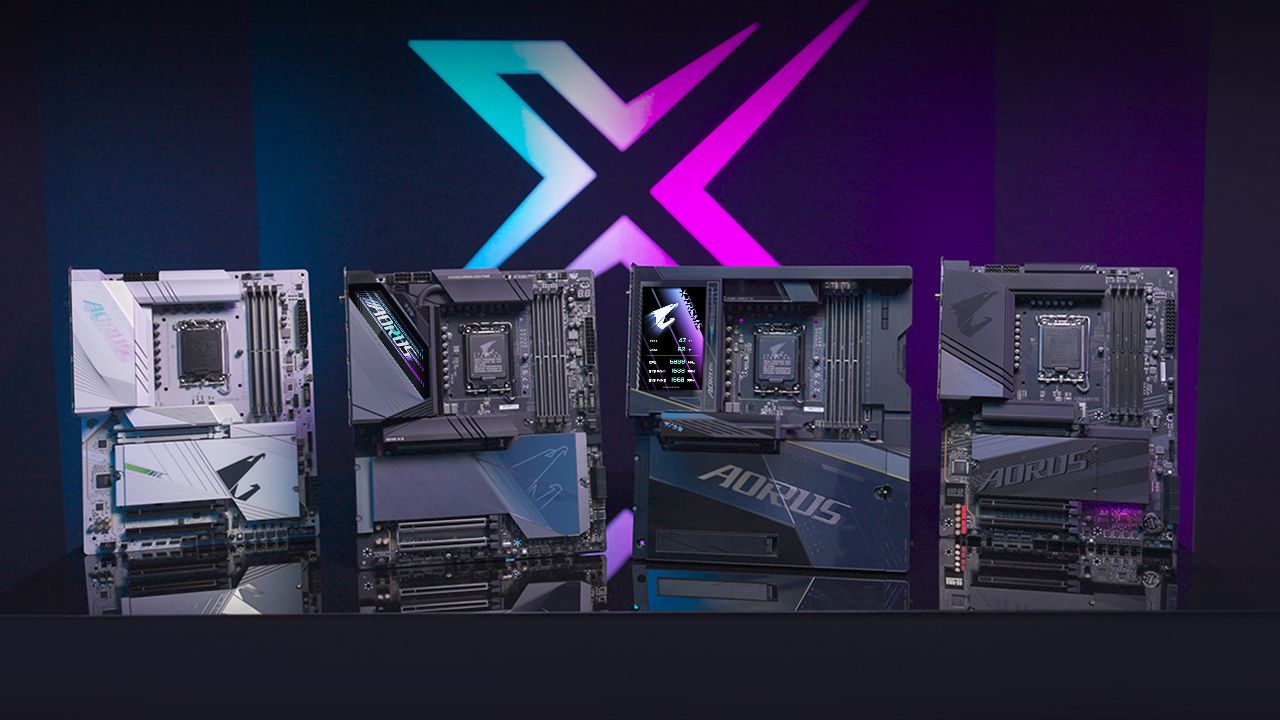 Stay Tuned for What's Next
While we await Intel's next move, there's still plenty of information that hasn't been uncovered yet. Be sure to stay tuned for more updates, as we have more exciting details to share coming this fall. Until then, feel free to visit our dedicated landing page to discover more about Z790 AORUS X Gen motherboards and their unparalleled support for Intel's next-gen processors.
Learn More:
Beginners 101 – What is a Motherboard?
Beginners 101 – 5 Tips When Purchasing a Computer Case
AORUS 101: How to Install Your Motherboard