Member Submission
Thanks to these members for sharing modding images with AORUS!
Check out these AORUS setups!
(1) Photo Credit to Theodore from Russian Federation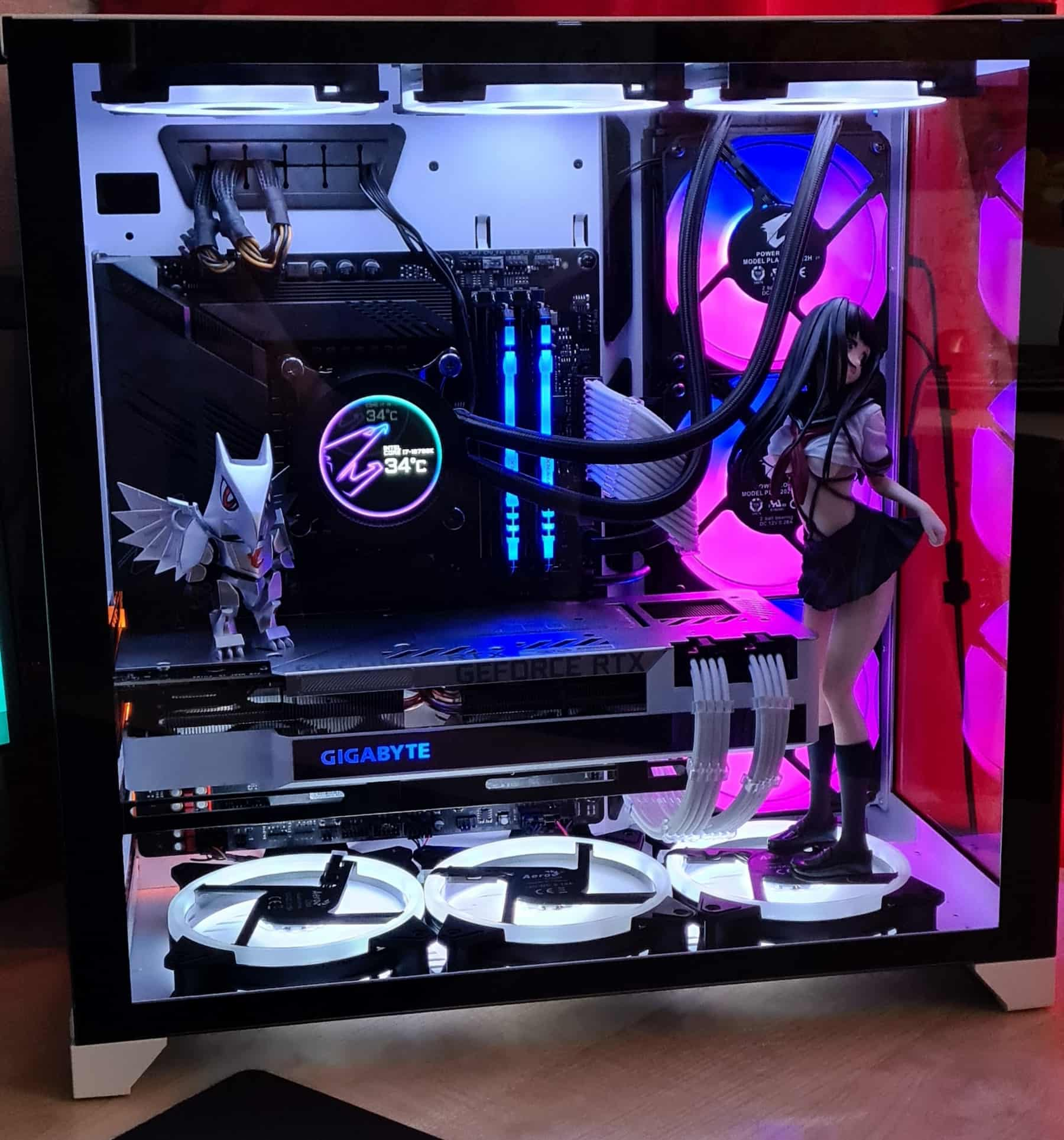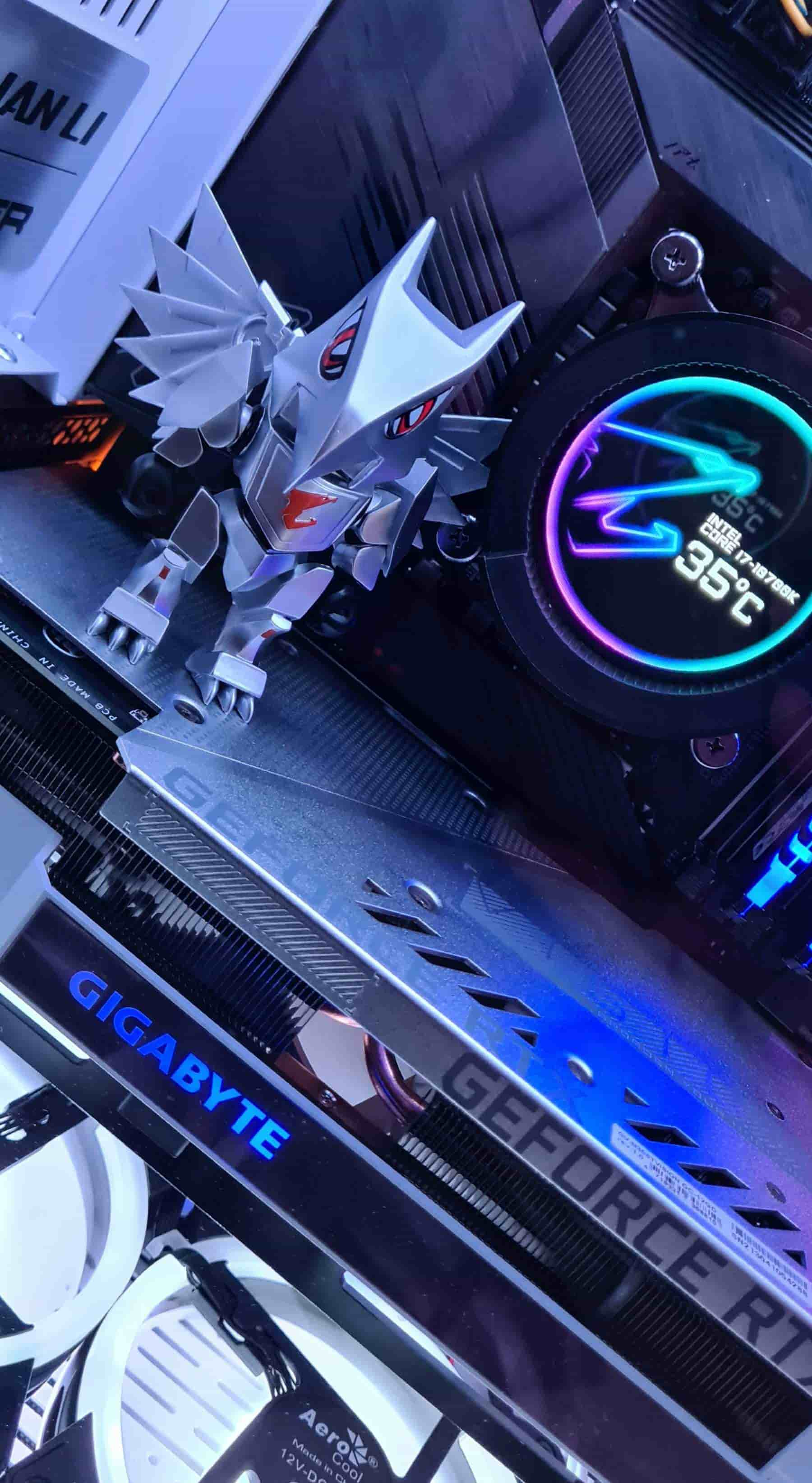 Motherboard: AORUS Z590 Elite
CPU: Intel i7 10700K
GPU: AORUS RTX 3080Ti Vision OC
(2) Photo Credit to Oliver Schmidt from Germany
My PC 2021!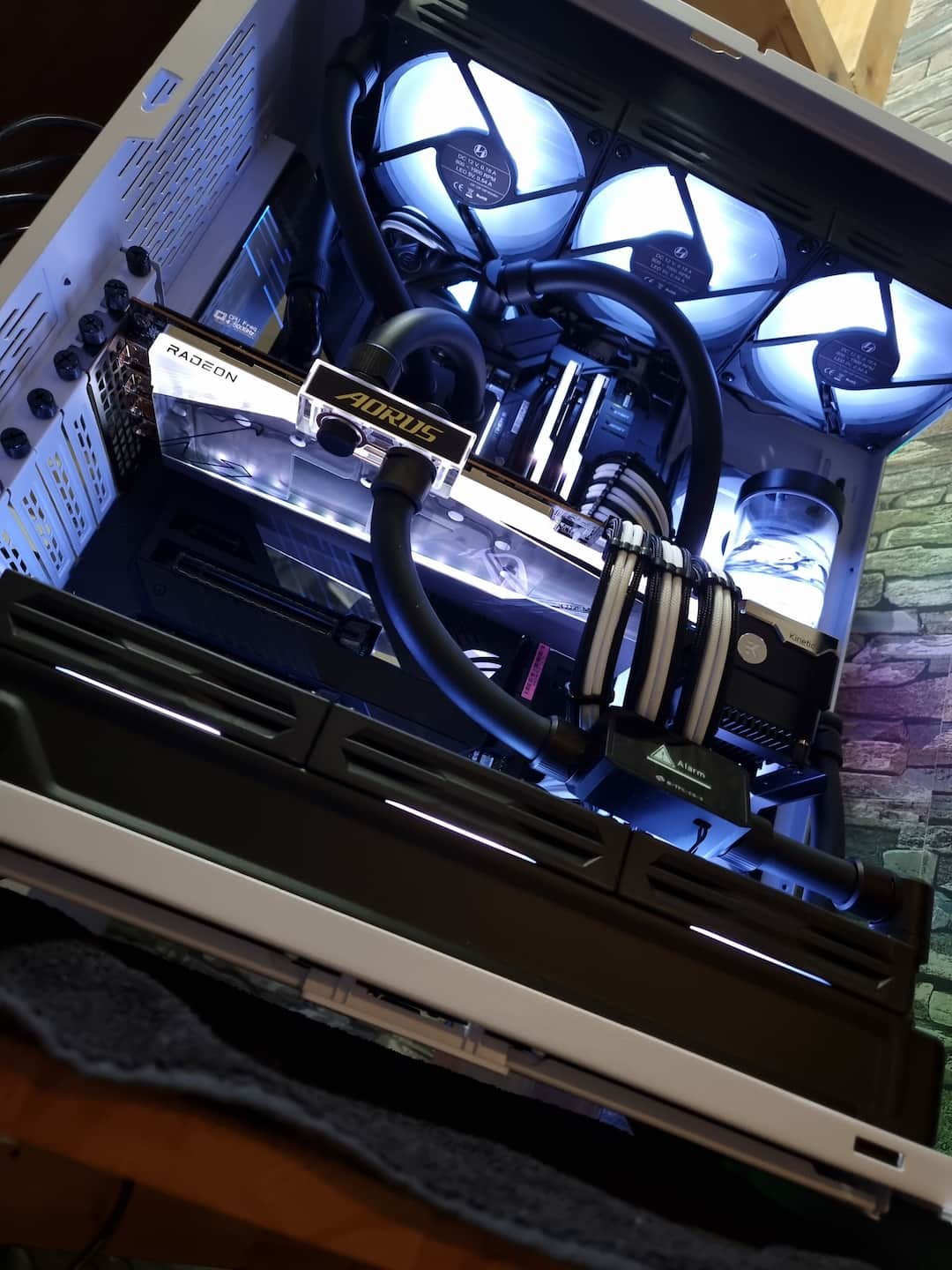 (3) Photo Credit to CRX DarkWolf HD from Mexico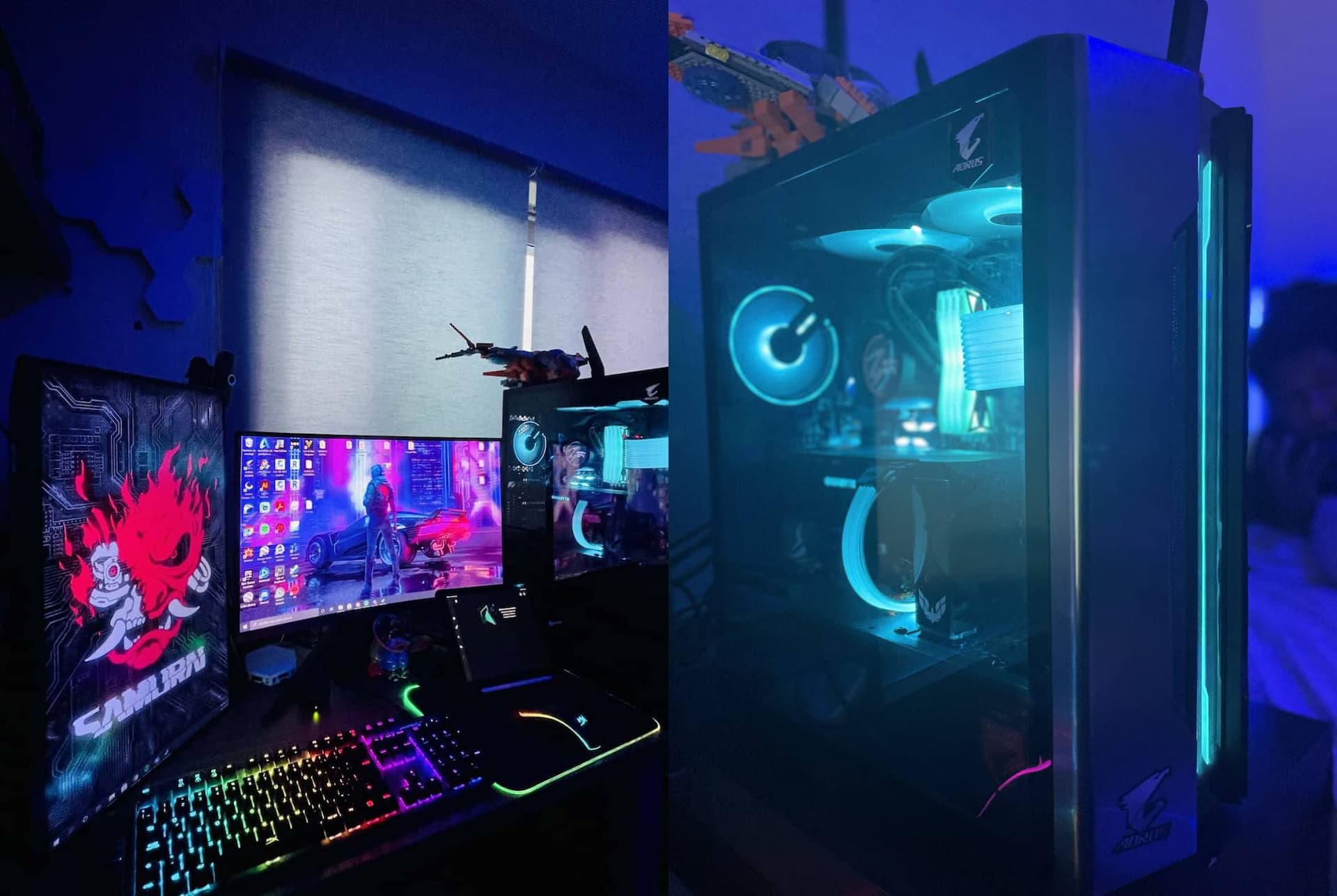 (4) Photo Credit to Sevenmi007 from Russian Federation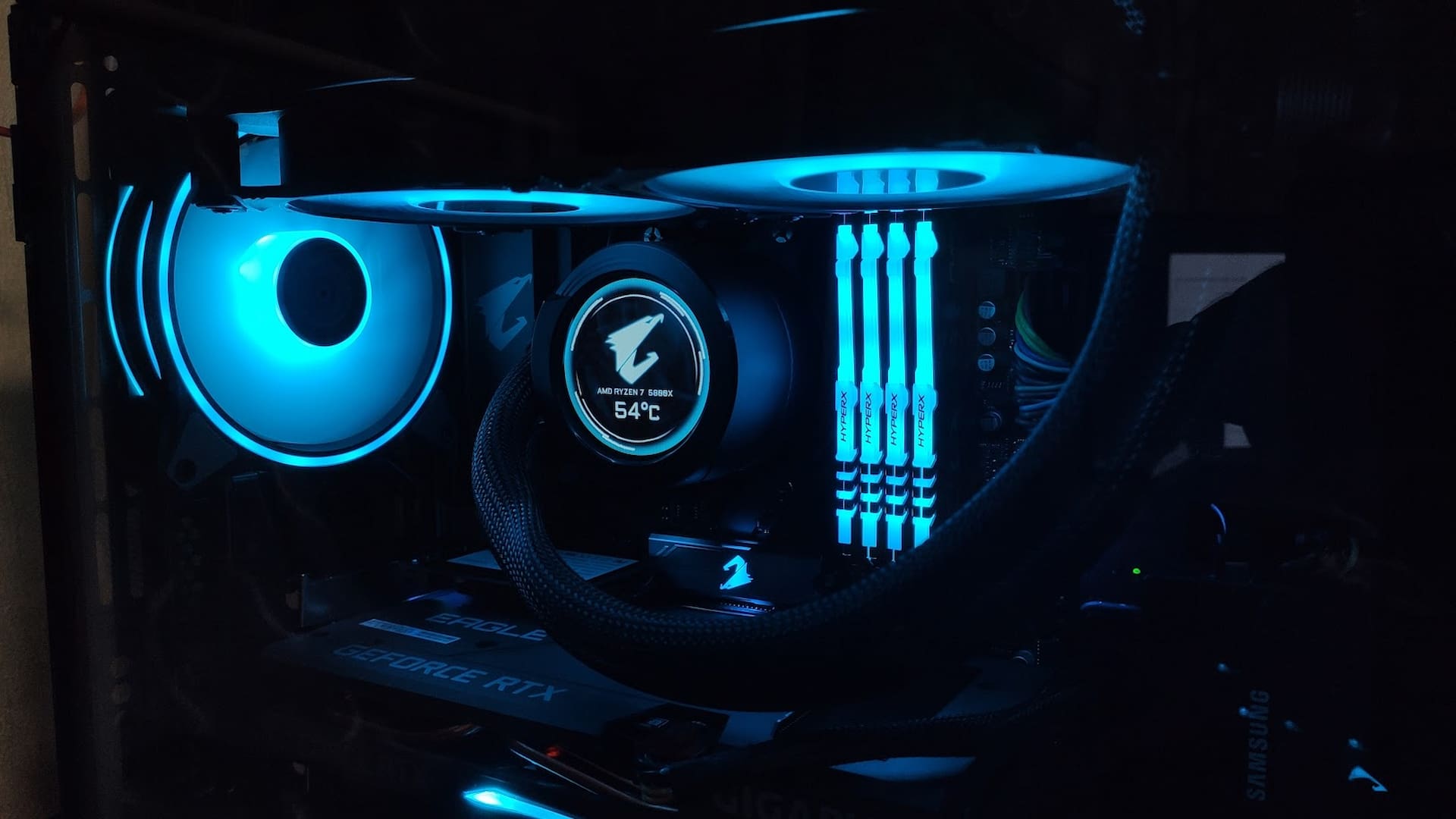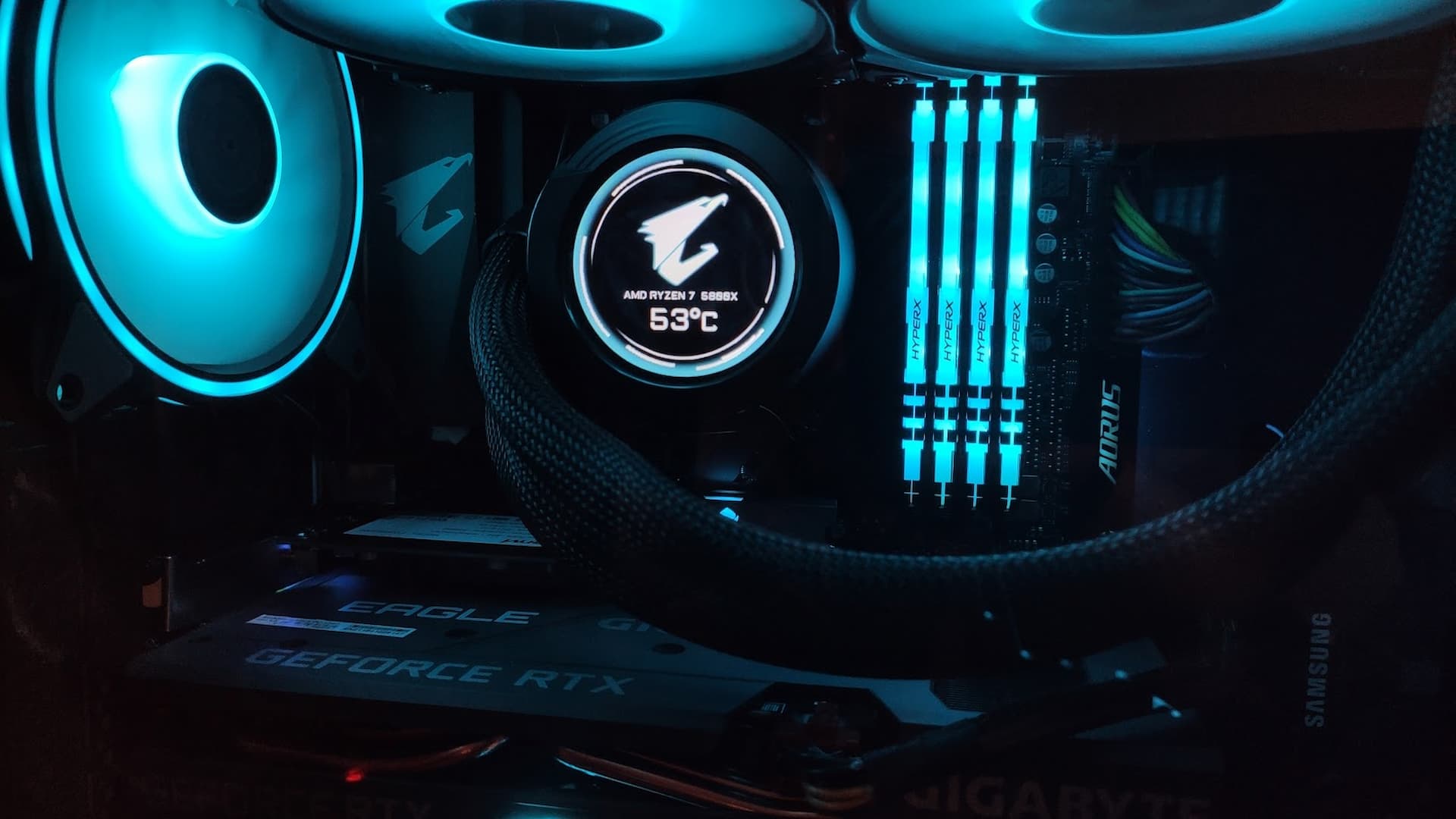 Cooler: AORUS WATERFORCE X 240
(5) Photo Credit Acerus from Korea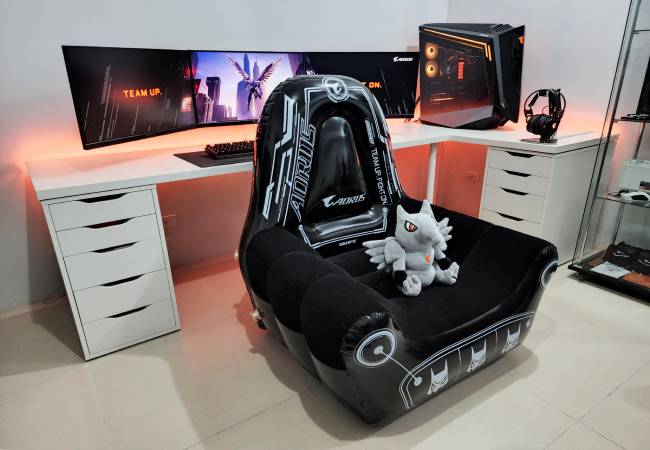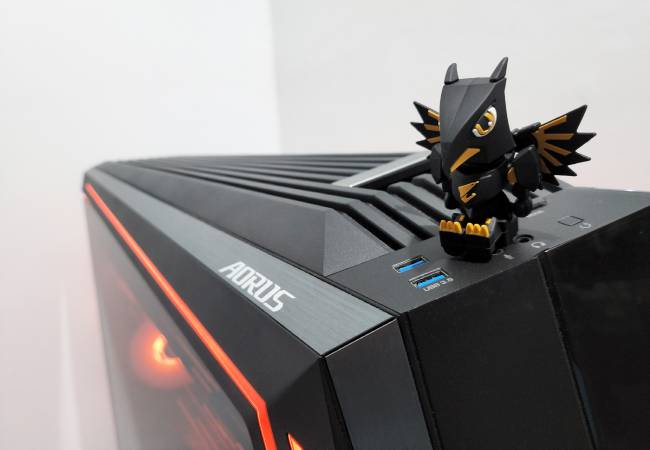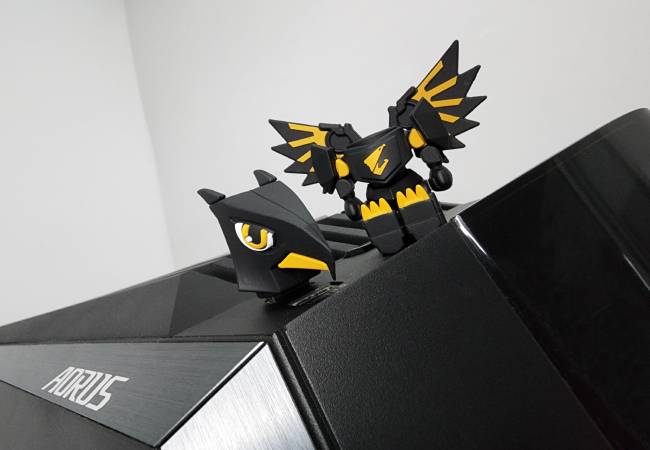 Product: AORUS USB 3.0 Flash Drive
Description: Transfer your data faster with the AORUS USB 3.0 Flash Drive!
(6) Photo Credit KratosGrimReape from South Africa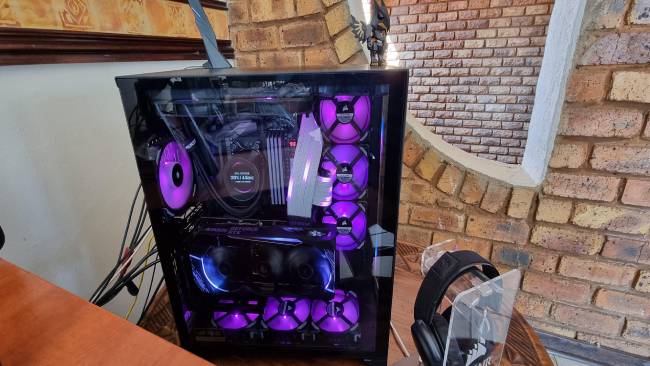 Product: AORUS Build
Description: Completed my upgrades on my Aorus build. Ryzen 5900x, AORUS B550 master, 32gb AORUS 3600MHZ DDR4, AORUS XTREME 3080 TI, LIAN LI STRIMER PLUS, LIAN LI DYNAMIC XL, CORSAIR ML 120 PRO RGB, AORUS LIQUID COOLER 280MM,CORSAIR K95, CORSAIR DARK CORE PRO, DELL 2721DGFA, DELL S3220DGF, STEELSERIES ARCTIS PRO WIRELESS. Hopefully this should last me a couple of years but the CUD is strong. Had to remove my Aorus pci nvme which was also on the vertical mount via riser cable as the air cooled xtreme is so beefy. Previously fitted well with the Waterforce version of the gpu.
(7) Photo Credit RMusse from Germany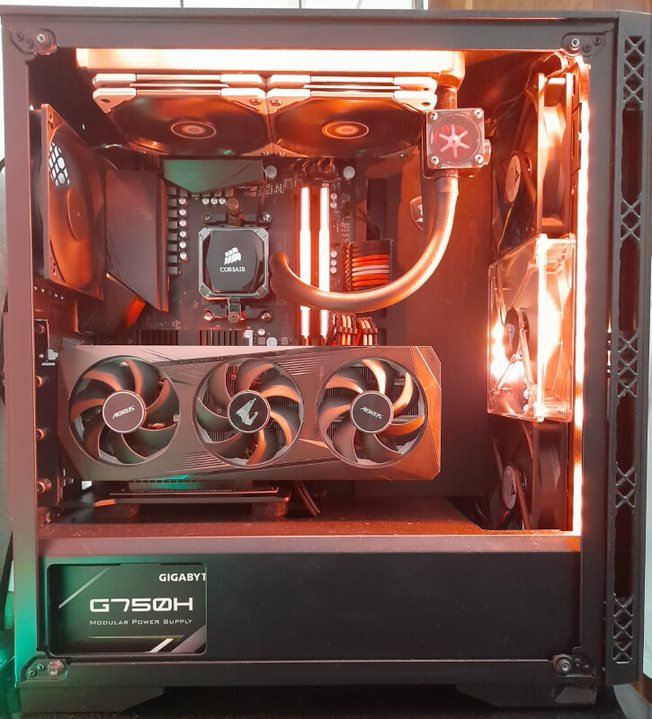 Description:
Graphics Cards: AMD RX6700XT AORUS ELITE

CPU: AMD RYZEN 5600X

Motherboard: AORUS B550 PRO

Memory: XPG SPECTRIX D50 16GB 3800mhz

SSD: XPG SPECTRIX S40G 512GB

Cooling Configurator: CORSAIR CUSTOM

Source: G750H

Headset: EKSA® E900 PRO

Keyboard: GAMER SINGLE HAND KP-2053

Mouse: G402 HYPERION FURY

Monitor: LG 24GM79G-B 144HZ

Mid Tower Case: DEEPCOOL MATREXX 50
Submission Here to win the reward!
Not a member? Join Membership now to get AORUS points!