One of the most powerful gaming laptops for 2022. This is the all-new AORUS 17 with performance benchmarks.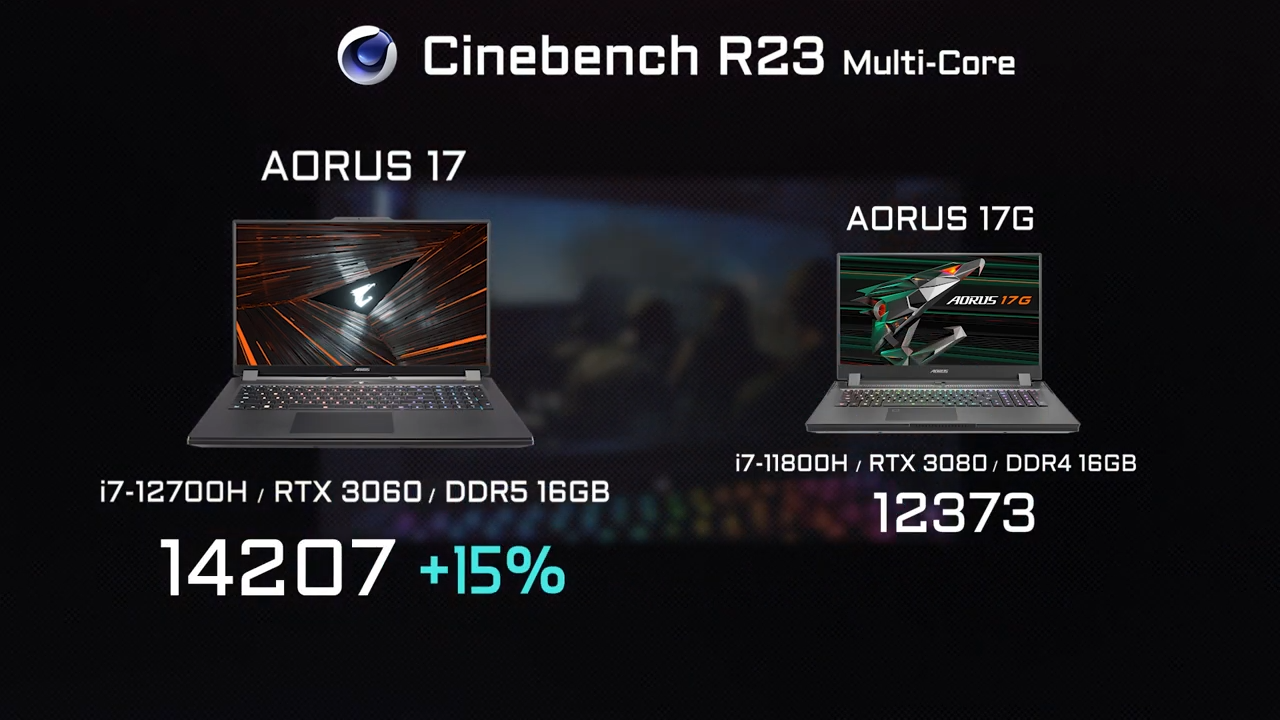 The AORUS 17 gets a full upgrade this time around with the 12th-gen Intel Core i7-12700H CPU and up to GeForce RTX 3080 Ti graphics, the most powerful NVIDIA GPU available, giving you more than enough firepower for today's most demanding titles.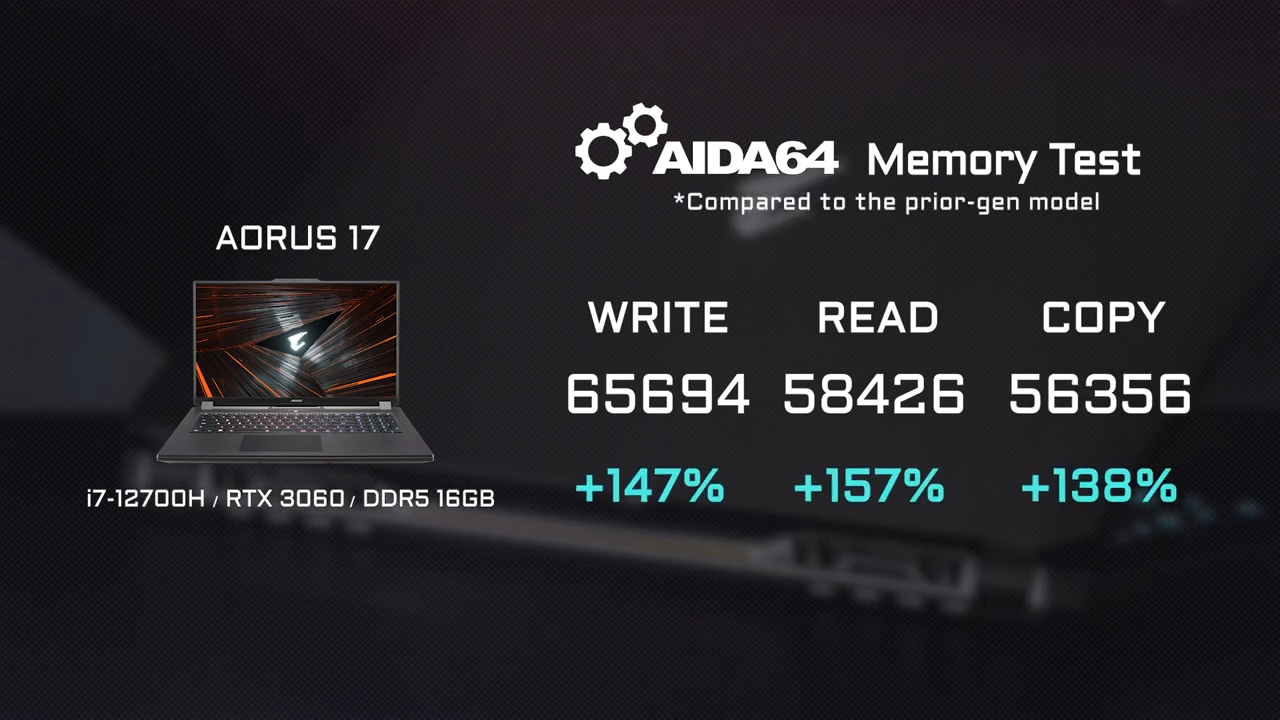 On the memory side of things, the AORUS 17 tops out with up to 32GB of DDR5 4800MHz RAM in dual-channel, providing plenty of memory for multitasking.
With that being said, let's first take a look at 3DMark Time Spy and see how the AORUS 17s perform.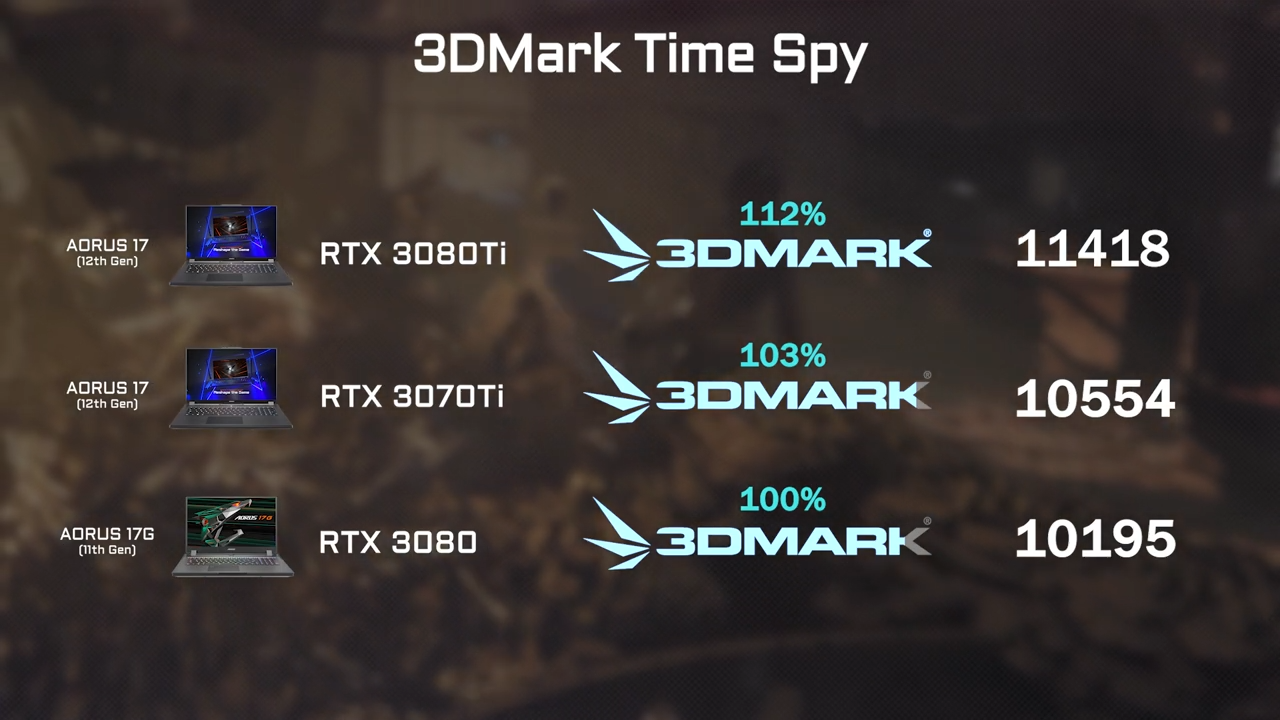 The new AORUS 17 flexes its muscle in this one, outperforming the previous generation by up to 12% thanks to the 12th-gen Intel CPU and the RTX 3080 Ti combo. Note that even the RTX 3070 Ti model can beat the last-gen RTX 3080 variant.
Next, let's check out how well these beasts actually perform in a number of AAA titles.
We will be running these games at full screen, Full HD at ultra preset under Performance Mode. Here we will be showing you the results of various versions of AORUS 17 with different graphics, just to give you an idea of how much performance gain you can expect if you are aiming for a more powerful GPU.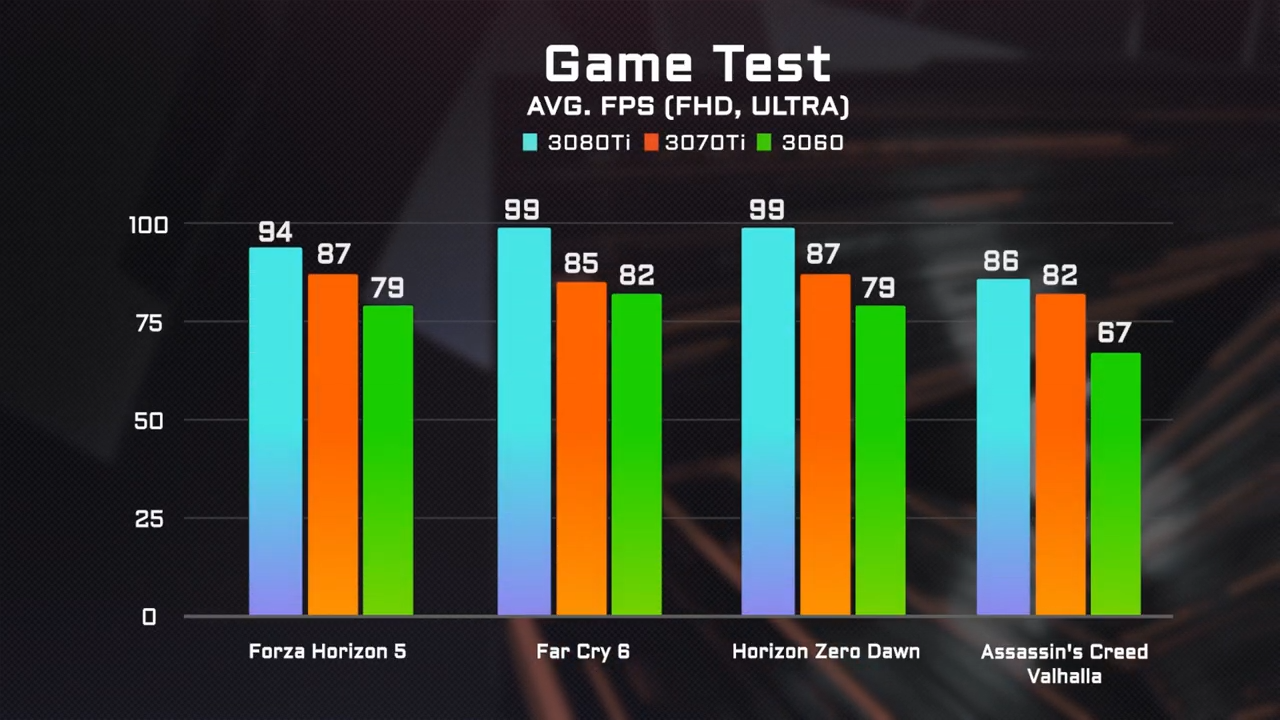 As you can see from the in-game performance, the RTX 3060 is able to deliver silky-smooth gameplay comfortably above 60FPS without any hiccups. Should you want to go for a full-blown, maxed-out gaming experience, go with the RTX 3080 Ti as it will deliver up to a 20% performance bump on average.
Overall, the gameplay on the AORUS 17 is very impressive as you will be getting excellent frame rates in even some of the most demanding titles on the market today.
Pairing that level of performance with the 17-inch, 360Hz gaming panel wrapped around by the super-thin bezels, you're looking at the most immersive yet responsive gaming experience ever seen before on gaming laptops.
Learn More:
-5 Things Need to Know before Choosing Your Creator Laptop
-What You Need to Know before Buying a Gaming Laptop?