Member Submission
Thanks to JEET for sharing the review article with AORUS!
Greetings of the day, to all the readers. Myself Jeet Nilesh Pandit and today I am going to review an excellent product by GIGABYTE AORUS.

The product is the all-new Gigabyte Aorus 15P gaming laptop. It is cheaper but slightly thicker than its predecessor 15G.

This laptop also has an 8-core i7 CPU the 10870h, 32 gigs of RAM, 240Hz FHD display, and this laptop comes with even more powerful graphics card than its predecessor. Instead of a lower power 3080, it comes with a high power 130-watt RTX 3070, that performs really better than its predecessor.
This configuration will most probably cost you around $1700 including all the taxes and in Europe, it will cost you around 1900 euros including all the taxes.

From outside AORUS 15P almost looks like its predecessor 15G. It has a pretty simple and clean design, with a small AORUS backlight logo. It is not RGB but gives it a clean and decent look. The main difference between 15G and 15P is that 15P is four millimeters thicker than 15G. But the main reason for increasing the thickness is the high-power GPU. Increase in thickness allows better ventilation to the overall components of the laptop. It is 200 grams heavier than 15P, but the reason is same which is mentioned above.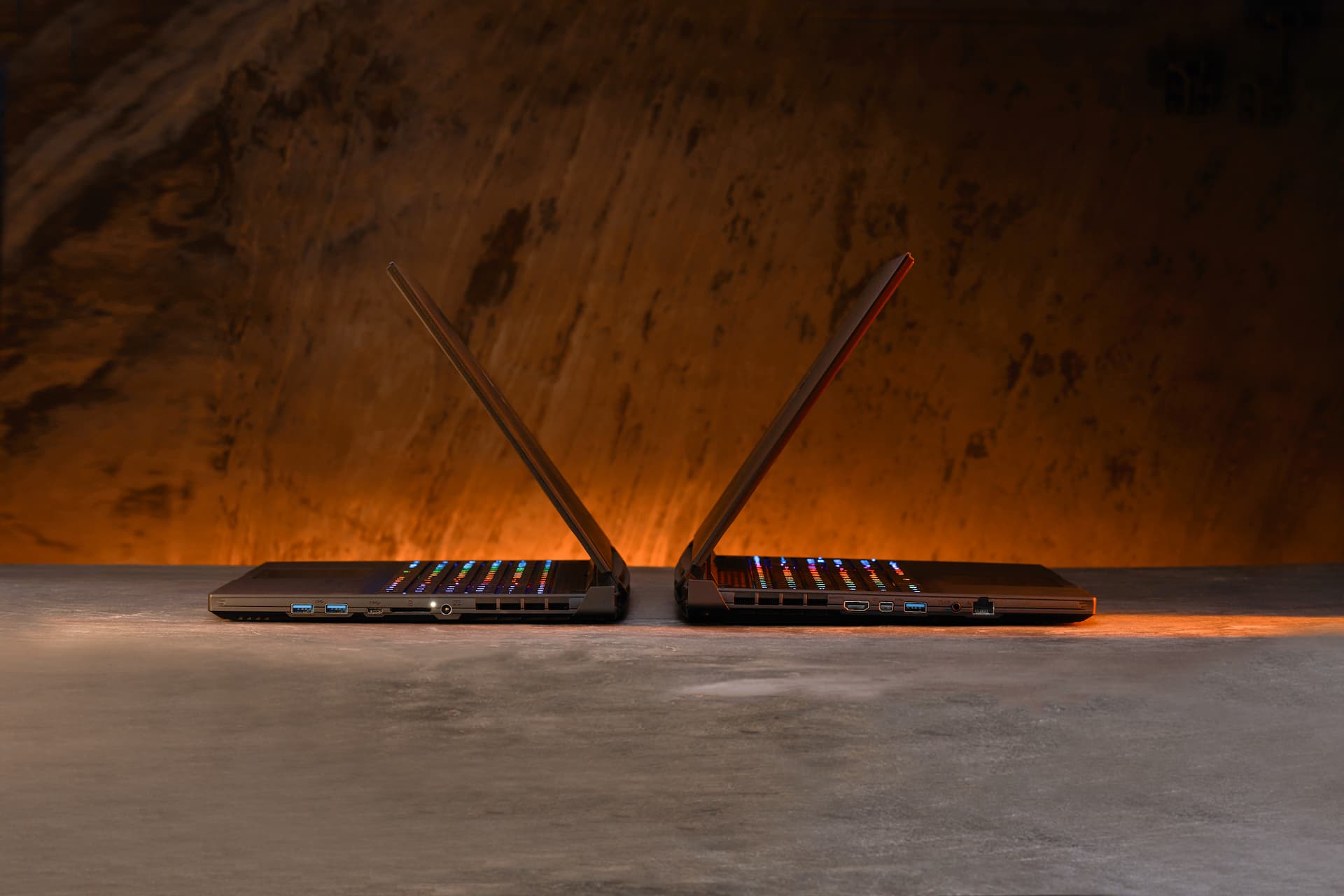 15P is made of plastic, but to be honest the build quality is really amazing. It is not at all a fingerprint magnet which gives it an even more cool look. I will say that it is a tough competition for MSI GF65 thin. You can even open the lid of the laptop with just one hand that too smoothly, so it is a very convenient laptop.

The inside of the 15P is also the same as 15G. The same bezel less screen and large RGB keyboard that includes a num pad. In my opinion, the keyboard is perfect, I mean the travel distance is also perfect and it does not produce a loud and irritating click noise. 15P and 15G have highlighted WASD buttons, which I think are necessary while gaming. If we talk about the touchpad it is small, rather it should have been a little bigger. But I think so AORUS has kept it small because of the keyboard.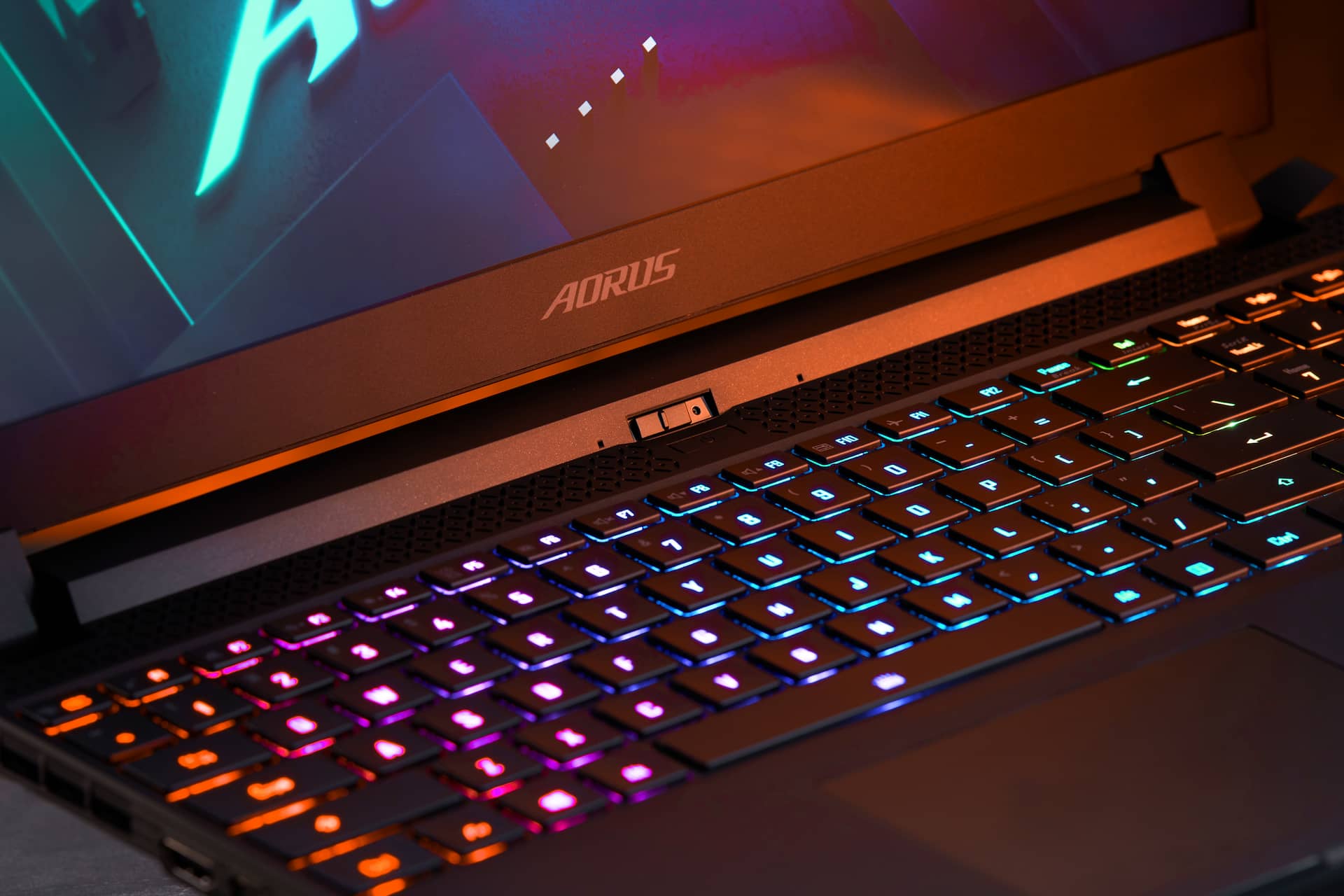 If we talk about ports and connections, on the left side it has an HDMI and display out port, five Gigabit USB type A port, an audio jack, and an ethernet connection. On the right side, there are two 5 Gigabits type A ports, a five-gigabit type C port, an SD card reader, and a charger connector. In my opinion, AORUS should have put the charger connector on the backside of the laptop for example Asus ROG Strix G15 Gaming laptop. The disadvantage of putting a charger connector on the left side will cause a trouble for gamers to move their mouse. So, for me, this is something which will cause a problem.
I played many CPU heavy games on this laptop and I compared it with other laptops as well and the results were from the side of 15P. If we compare the 15P with Asus's high-performance gaming laptops you will find that 15P gives you 10-30% better performance.

The 15P has the same factory calibrated 1080p display which really works well for games, and if you want to do some creative works, this display also does good in it and gives you 80% more colors than sRGB.

I tested various thermal tests of the laptop and it works really well, but if you use turbo mode it will produce a bit more noise and if you use eco mode it will reduce the performance of the CPU. So, I will suggest you to use it on the default settings.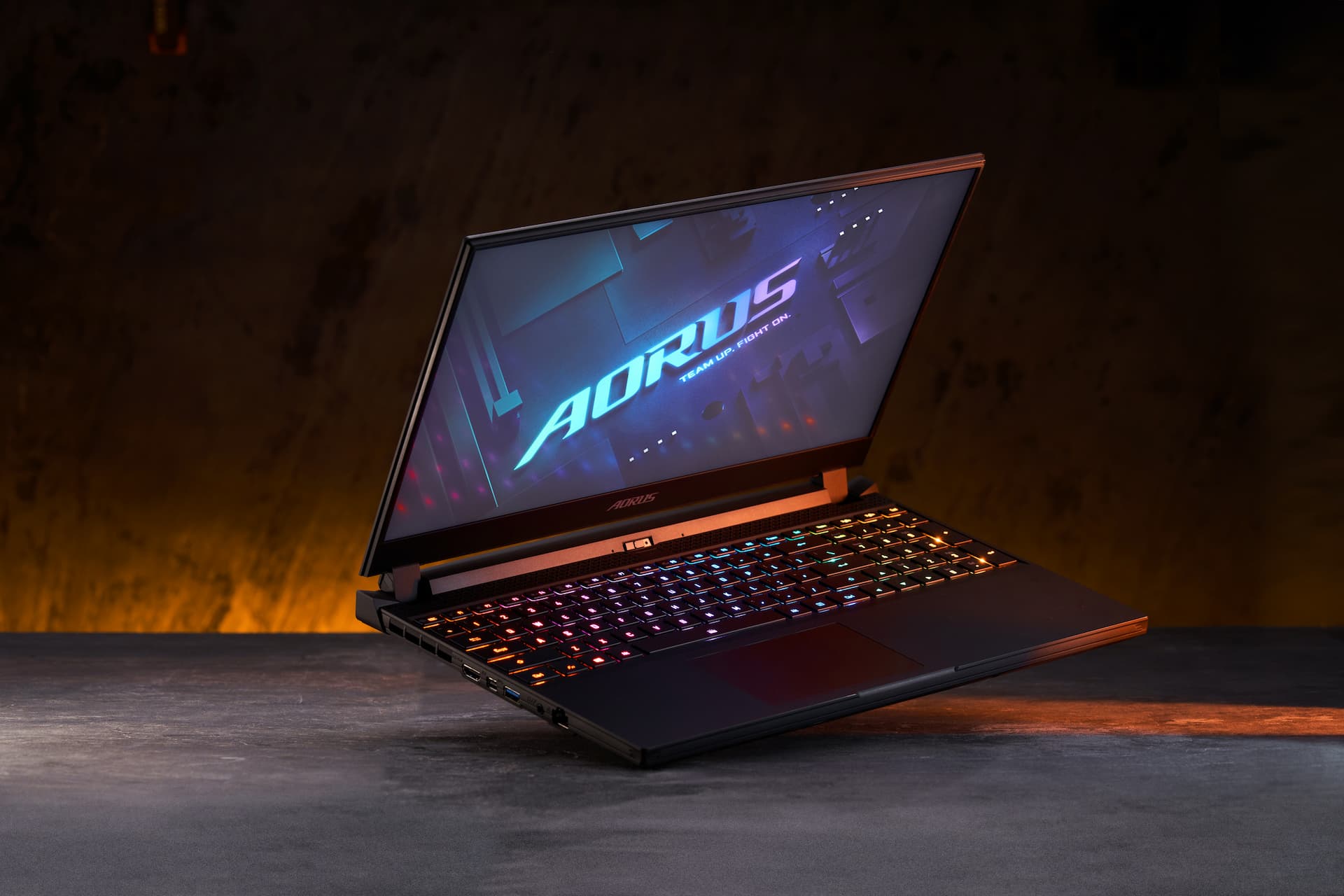 Talking about maintenance, it is very easy to open the laptop and clean the fans, battery, and the components. You can even easily replace the memory and if you want to upgrade the Wi-Fi, you are good to go. Though this laptop comes with a Wi-Fi 6. You can easily add a second SSD or replace the current SSD. It has a very high-power consumption GPU and it drinks up the battery very quickly. So, I would say that this is not an all-day battery life.
If we talk about the webcam, the webcam really disappointed me, because it is placed on the bottom of the display, which gives a horrendous angle. What I personally think is that AORUS shouldn't have included the webcam, because it is useless. You cannot use it for instant meetings. There is a plus point of the webcam that it has a privacy slider.

So, in the conclusion I would suggest this laptop for gaming, obviously because of the 240Hz display, many ports and connections, nice big RGB keyboard and also because of the 130W RTX 3070, i7-10870H, 32GB RAM. I will give this laptop 4.5 stars out of 5. Not full 5 because of the webcam and charger port placement.
Read more reviews from JEET:
【Member Submission】GIGABYTE AORUS 17X (GAME LIKE A PRO) Review
Submission Here to win the reward!
Not a member? Join Membership now to get AORUS points!