Are you tired of being tethered to your PC by a pesky mouse cable? It is time to break free. Enter the AORUS M6 wireless gaming mouse! Designed to free gamers from the mouse cable, this Red Dot Design award-winning device combines wireless technology with an enthusiast-grade optical sensor, offering you the ultimate advantage without compromising performance.
Let's delve into the details and see how the AORUS M6 unleashes your gaming potential, allowing you to dominate the battlefield without the shackles of cables.
Cut the Cord. Game Unplugged.
Going wireless offers a freedom of movement that simply is not possible when your mouse is physically attached to your PC. Despite being wireless, the AORUS M6 still provides wired-like performance. Equipped with 1ms low-latency 2.4GHz wireless technology, it offers the freedom to battle while maintaining a response time and low latency comparable to wired mice.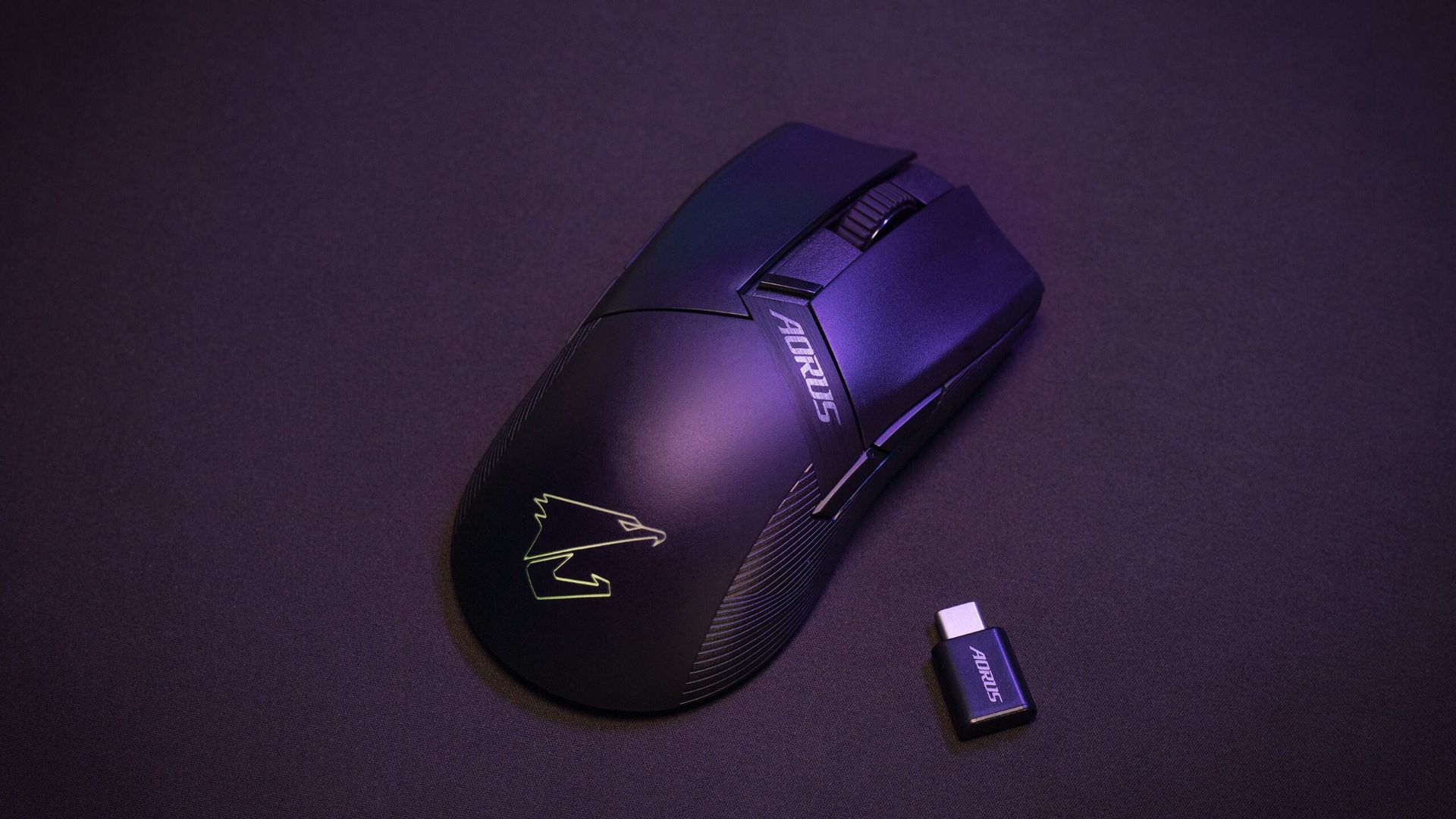 And worry not about running out of battery mid-battle. The AORUS M6 can last for an impressive 74 hours on a single charge! Now you can game like a boss without fearing your power levels dropping. Furthermore, a convenient LED indicator light notifies you when it is time for a recharge, so you won't miss any crucial moments.
Designed for Comfort and Endurance
The AORUS M6 strikes a harmonious balance between style, ergonomic grip, and a smooth operating experience.
Weighing in at 74 grams, this lightweight wonder is even lighter than most wired mice, while maintaining the size of a medium-to-large mouse. It is a perfect fit for gamers with larger hands. Southpaw? No problem. Its symmetrical design suits both hands.
The AORUS M6 is also built to withstand the test of time. Whether you are engaged in intense gaming sessions or long work hours, the Japanese OMRON switches ensure a staggering 50 million clicks, providing unparalleled durability for years to come.
Ultimate Precision for Gaming
The heart of the AORUS M6 lies in its ultra-fast Pixart 3395 optical sensor, offering up to 26,000 DPI with precision wireless tracking. With a maximum speed of 650 IPS and 50G acceleration, you'll be able to strike down your opponents with an incredible level of accuracy. With 50 DPI increments, you can seamlessly transition from your old mouse, fine-tuning the DPI level that perfectly complements your play style.
The mouse is also certified by NVIDIA Reflex. This translates to faster target acquisition, quicker reaction times, and unrivaled aim precision for competitive games.
In Control. In Style.
With on-the-fly DPI adjustment, customizable buttons, sensor surface calibration, and dynamic RGB lighting, this gaming mouse is tailored to meet your gaming preferences. You can easily configure each button using the intuitive GIGABYTE CONTROL CENTER (GCC) software and store settings directly on the onboard memory.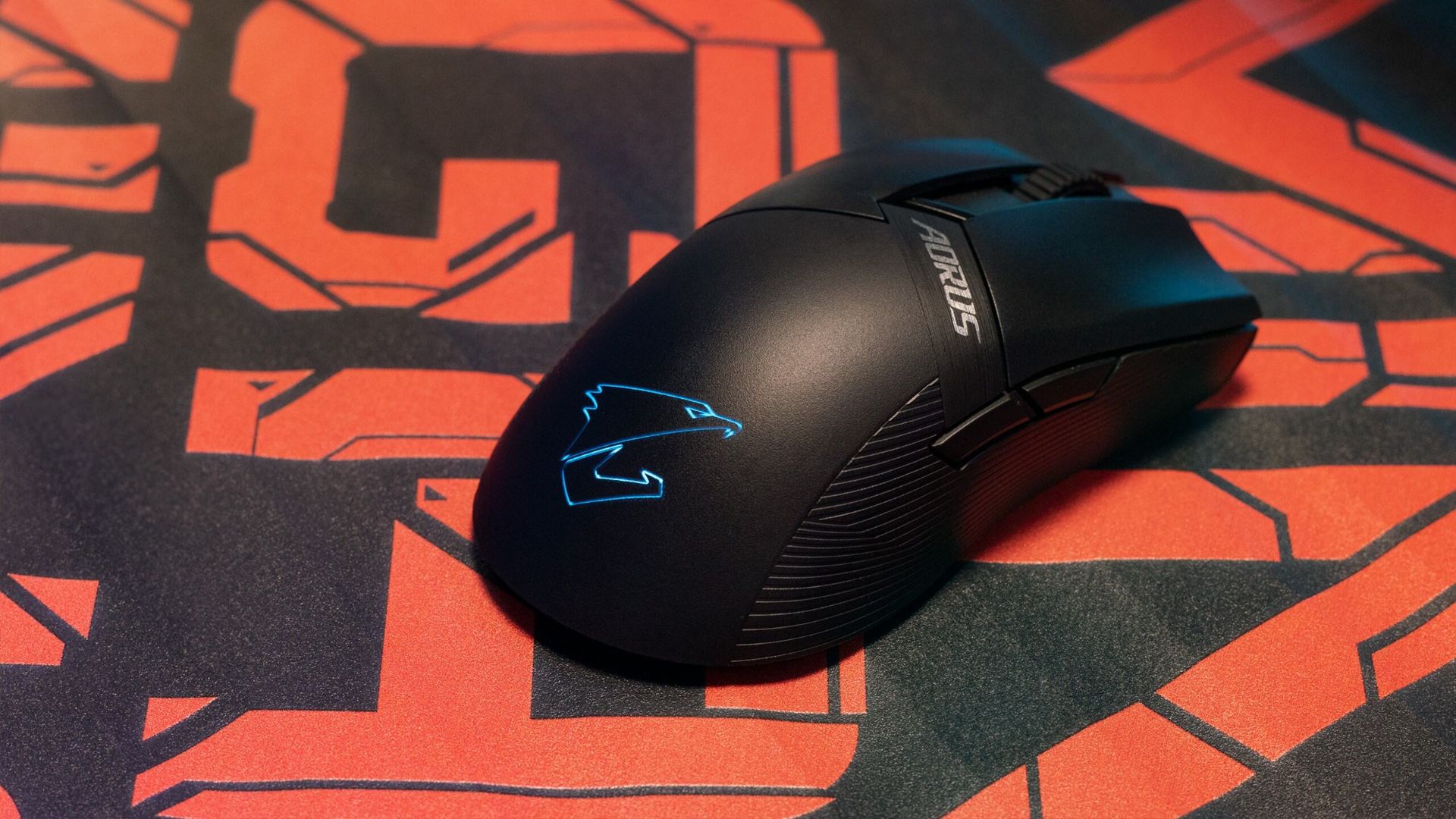 For some extra flair, choose from a whopping 16.7 million colors and a range of lighting effects to illuminate your AORUS M6 and match your vibe. You can even seamlessly sync everything with other devices through the same GCC software.
The AORUS M6 is now officially out in the wild. If you are in the market for a wireless gaming mouse, it is worth a closer look. With its award-winning aesthetics and a plethora of gaming-centric features, this mouse is your ultimate companion on the virtual battlefield. For more information on pricing and availability in your region, please check with your local representative.