Any Modern Warfare fans here? We got a Killstreaks fighter jet for you!
Project Killstreaks is one of the latest modding works of TekRedMods, a famous moddder based in Japan. Besides the Jet theme design of the case, the AORUS RTX 3080 XTREME sitting right in the middle is definitely another eye-catching feature of the build. Furthermore, the clean and good-looking water loop powered by Z490 AORUS XTREME WATERFORCE truly adds more color to the project.
Now, the plane is ready to take off. Sit tight and check out this badass PC Mod with AORUS!
How did you get into the world of PC modding?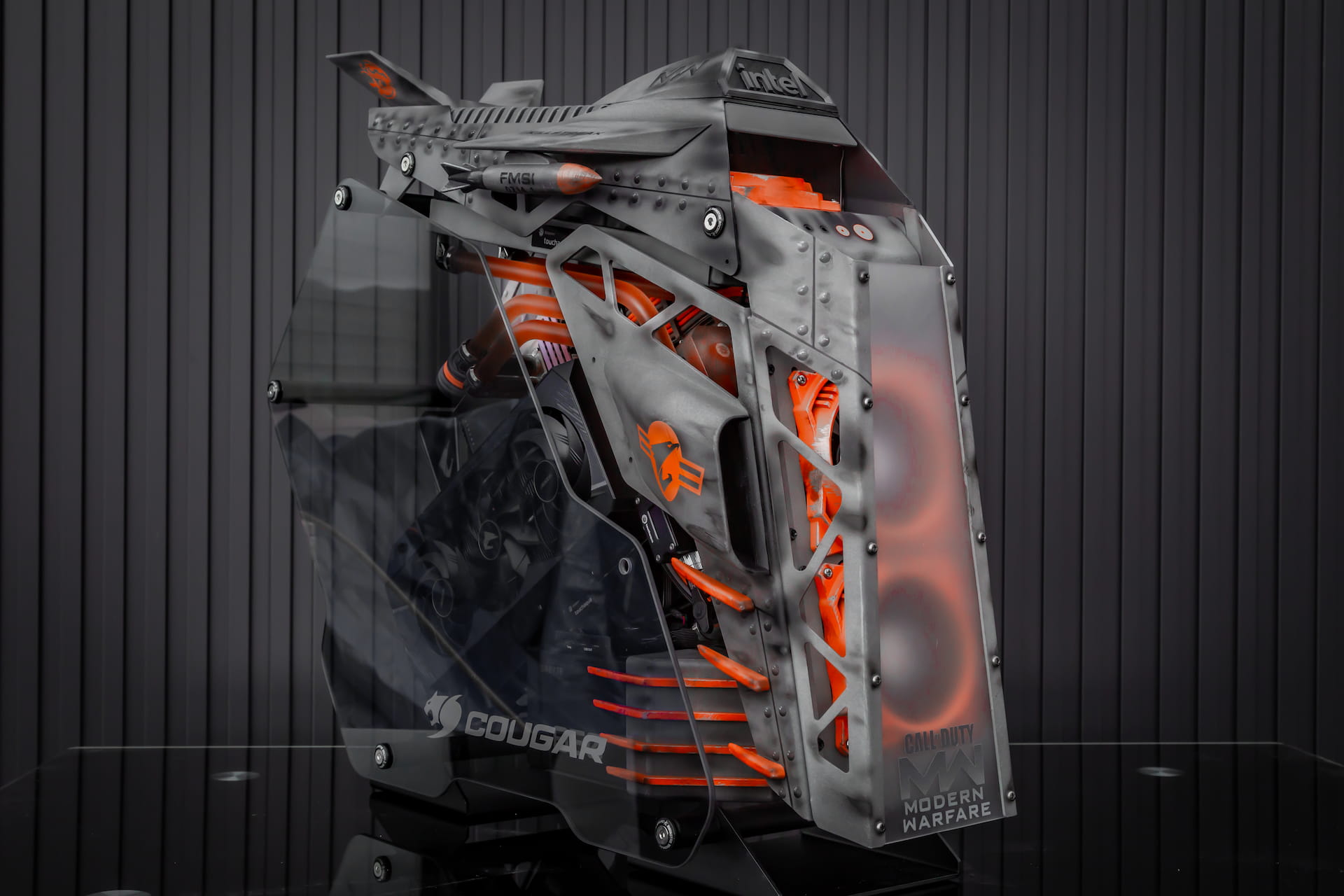 I have always been artistic and would paint or modify anything I owned, I also loved computers since an early age so decided why not try to combine them. I modded my first pc about fifteen years ago and since then Modded PCs for friends. Started Instagram about three years back because friends said I should share my work, never imagined I would have gotten as far as I have but very grateful to all the companies that put their trust in me.
What's the game you like to play the most?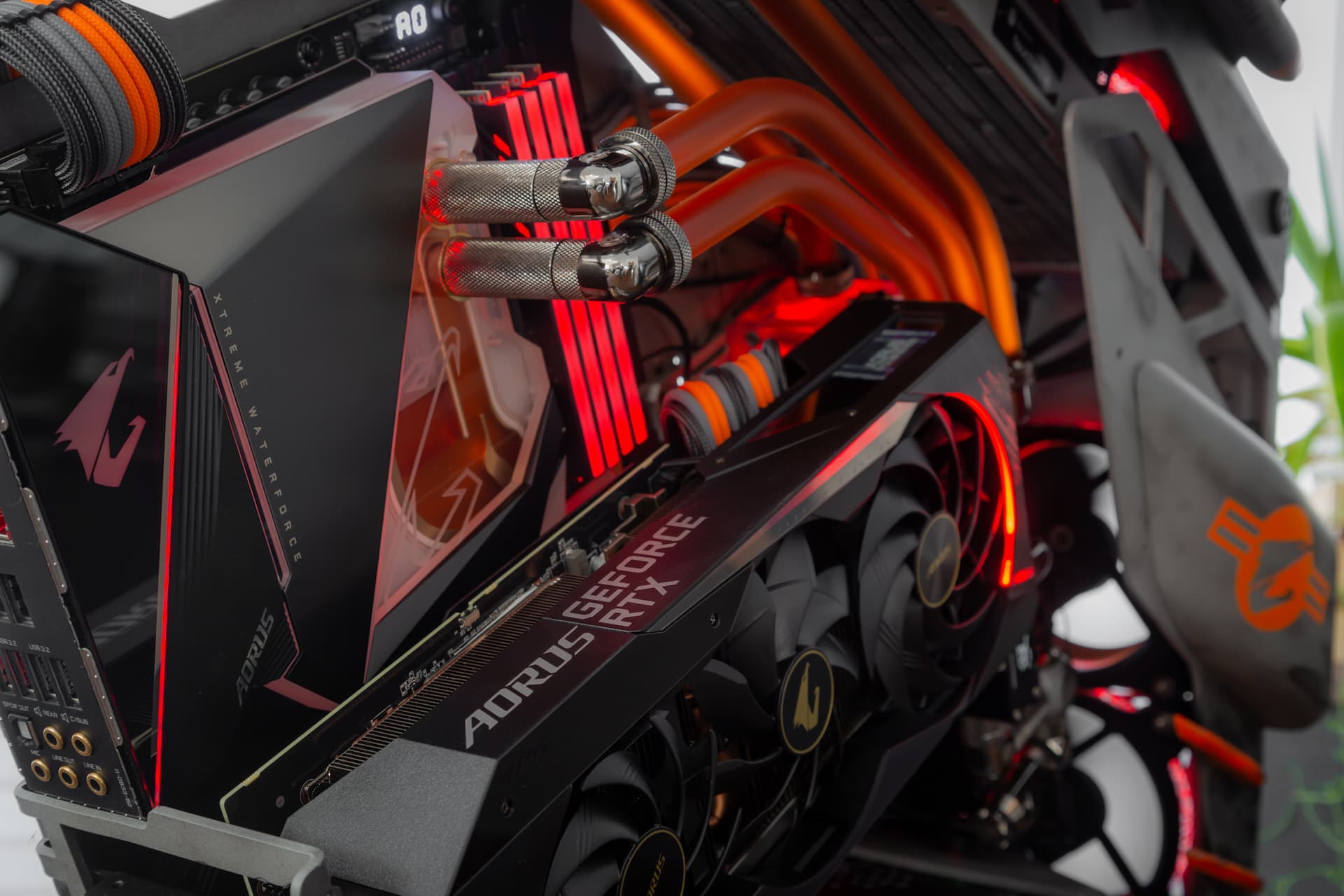 Well, I don't really have time to play games but when I do it's mostly FPS games. Battlefield, CSGO, Call of Duty, PUBG, Titanfall are the games I enjoy. As for the game I play the most, I would say CSGO, being a former Marine it just feels natural and I do enjoy playing as a team.
Can you tell us about the concept behind this Mod?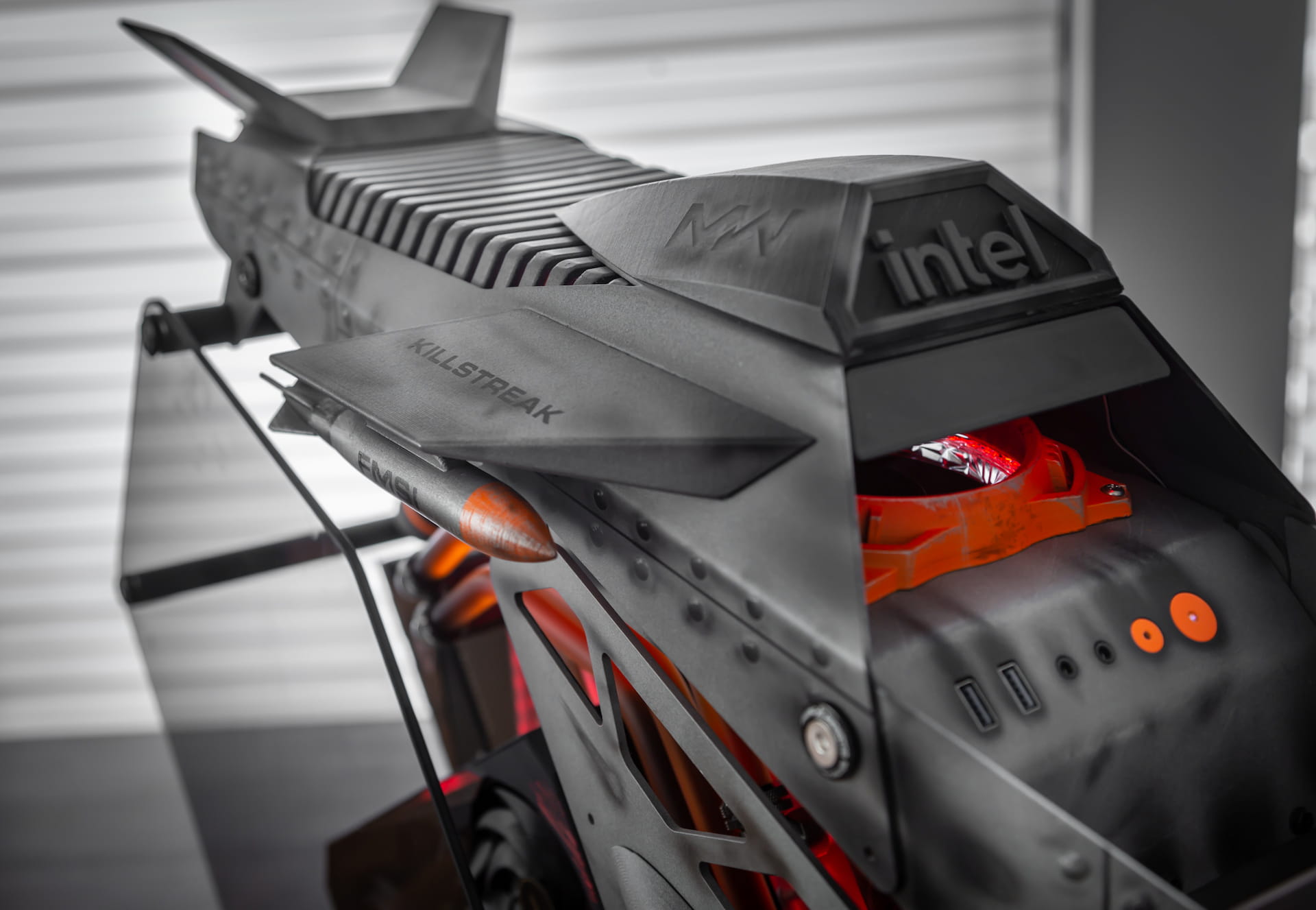 The concept behind this Mod is from the game Call of Duty Modern Warfare. I based it off the fighter jet on one of the Killstreaks, hence the name of the project, Killstreaks. I wanted to give it a battle-worn look like it's flown through fire and has been shot at.
Call of Duty has been one of my favorite games from a long time ago, and I have yet to do a build based on the game so decided now was a perfect time to give it a try.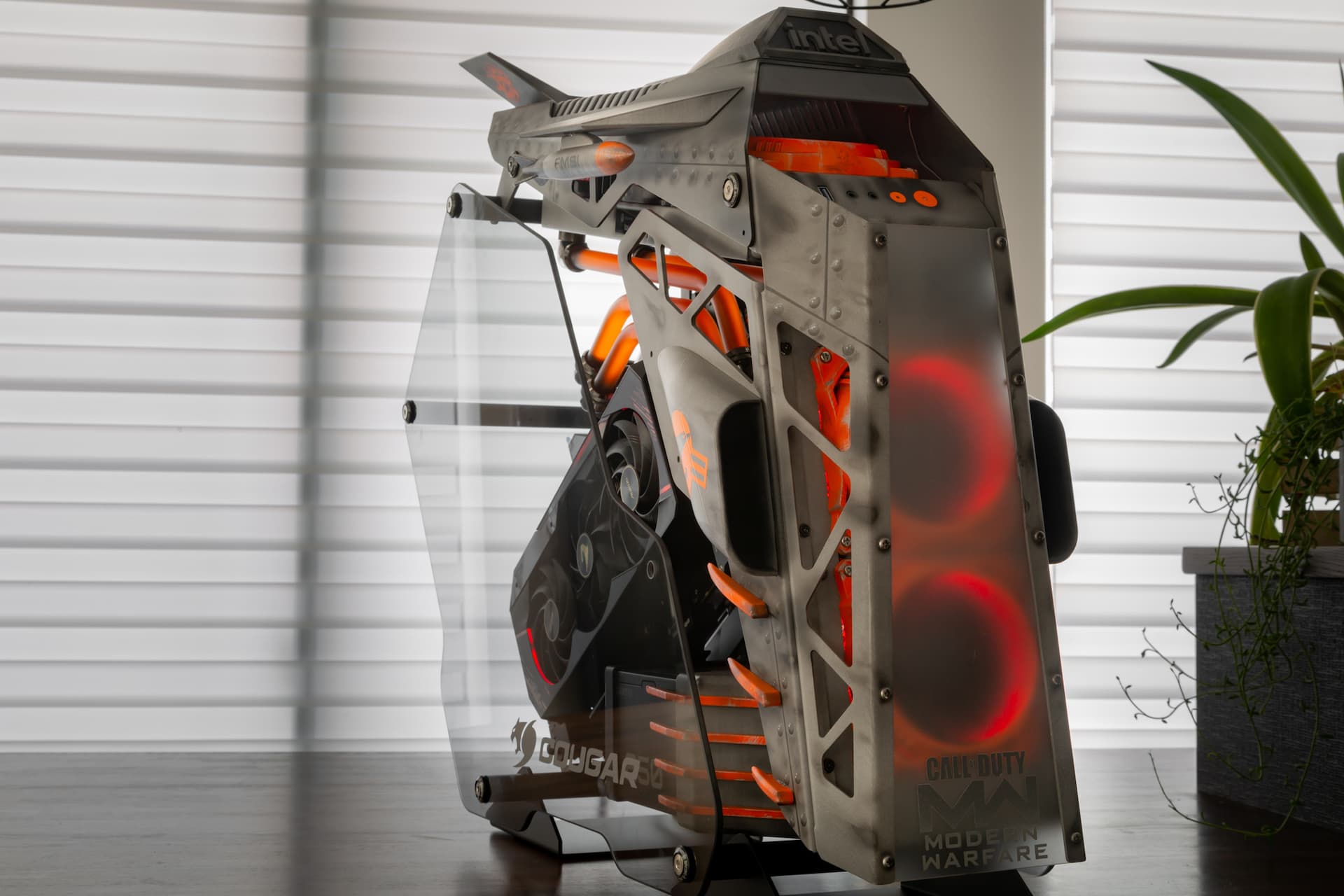 I've seen many mods based off the game and all of which were designed around tanks or ground combat, I wanted to do something different and outside the box. I thought of how I could do something different and when I saw the cougar conquer case I knew exactly what I wanted to do as it already had an aircraft look to it.
Did you have any interesting or challenging moments during the modding process?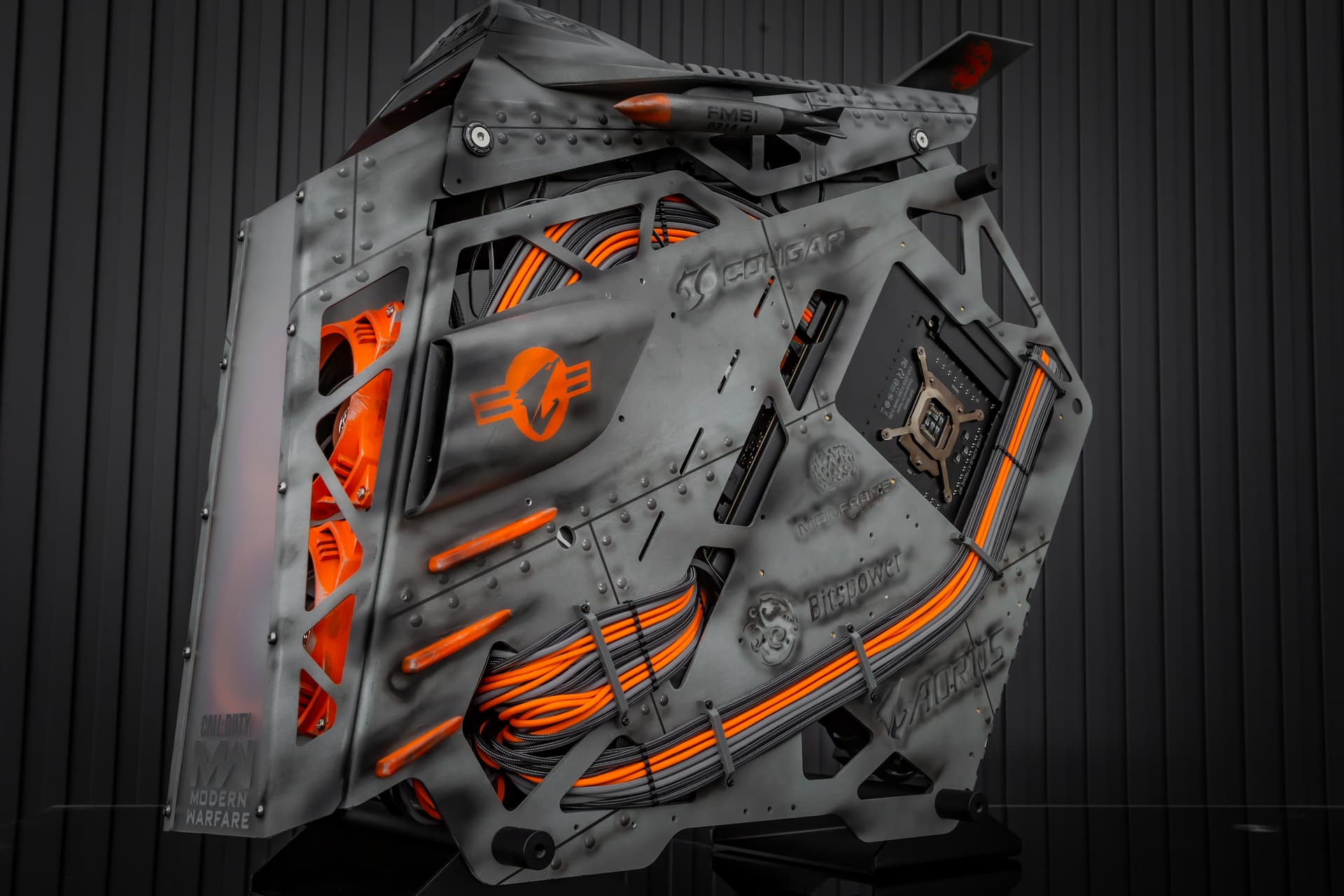 The paint job I feel was challenging as well as interesting as I never tried to paint rivets or stamped decals. The airbrush I was using was cheap and was not consistent I have since upgraded. Definitely excited to try this painting style again as I was really happy with how it turned out.
The final result definitely went beyond my expectation, it was the first time trying to airbrush rivets or trying to get that particular base color. The base consisted of 4 different paints not including the 2 types of clear to get the nice matte finish, it doesn't look like it but it took me 2 days just to get the base color. Overall I am very excited with how it turned out being the first time trying this technique.
Do you have any feedback or comments on AORUS GeForce RTX 3080 XTREME?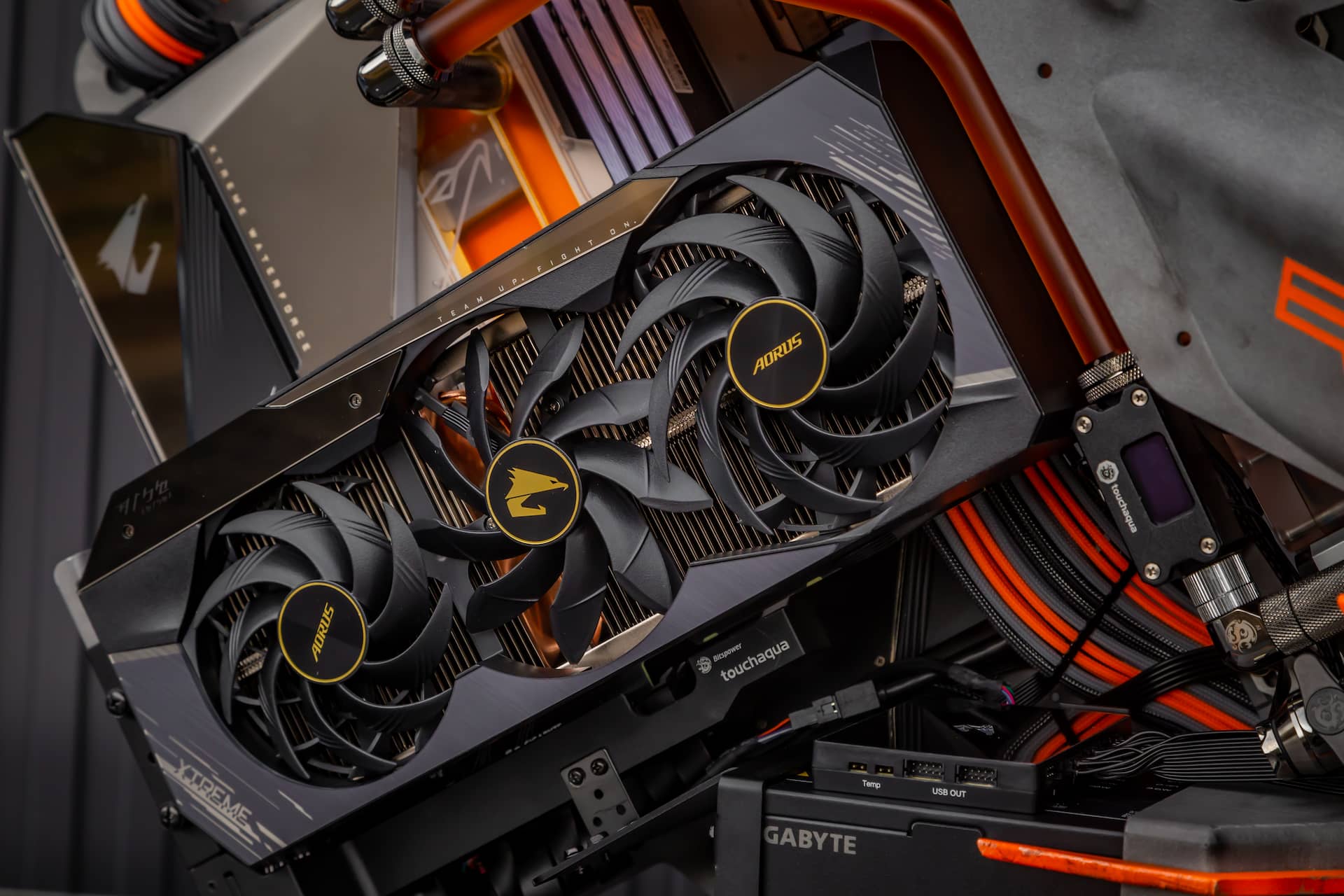 Be sure to measure your case before getting this card because it is HUGE. Really fun playing around with the different LCD options, and having dual bios. My only feedback would probably be trying to put a bios button on the rear instead of a slide switch on the PCB, as most people would have to open their case in order to access it.
What's something about modding you want to try in the future?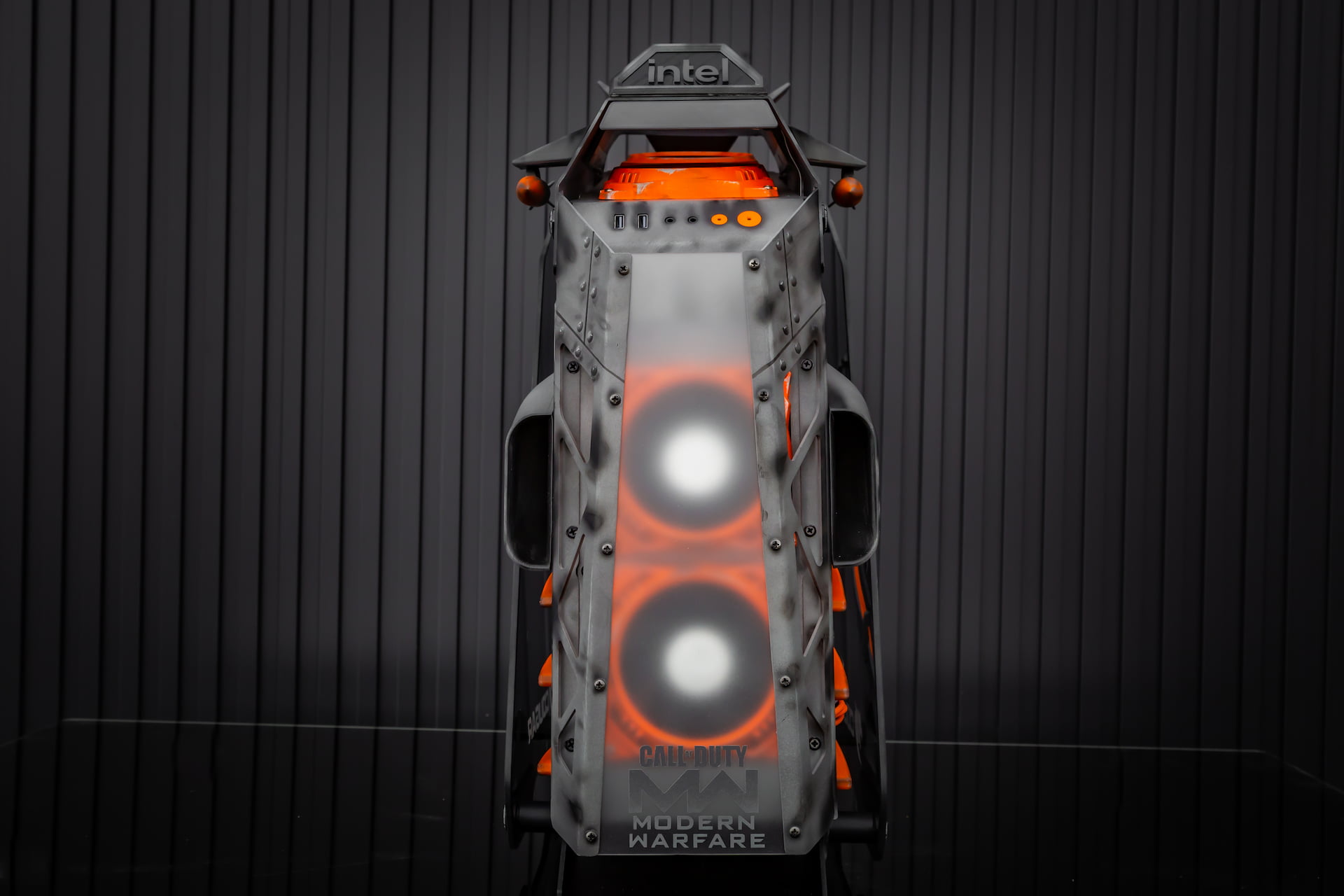 One of the things I have been very interested in is doing a scratch build, I just don't have the resources or tools to do it at the time but it's something I would really like to try someday.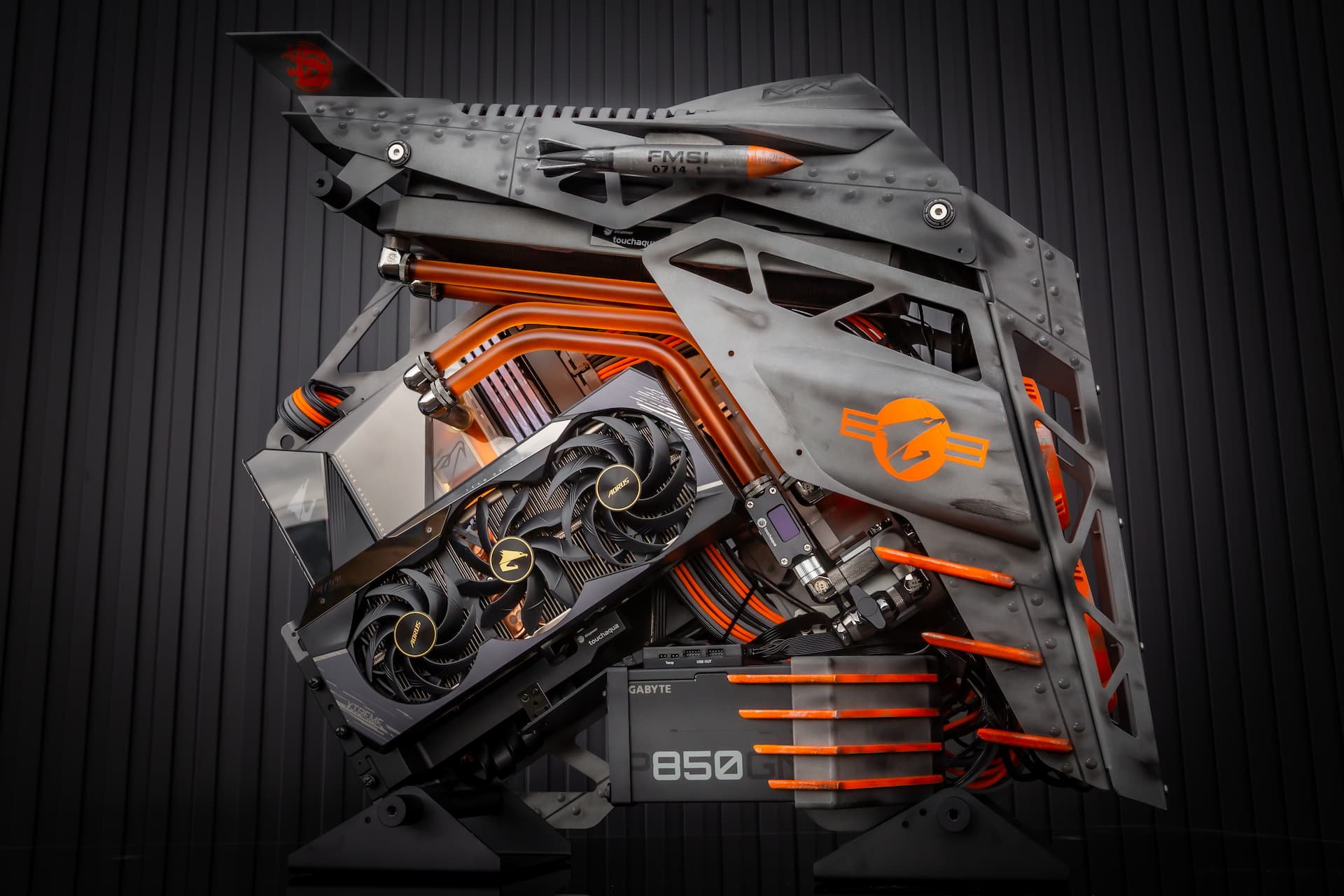 Spec List:
CPU: Intel Core i9 10900K
Graphics Card: AORUS GeForce RTX™ 3080 XTREME 10G
Motherboard: Z490 AORUS XTREME WATERFORCE
Memory: AORUS RGB Memory 16GB (2x8GB) 3600MHz (With Demo Kit)
SSD: AORUS Gen4 SSD 2TB
PSU: GIGABYTE P850GM Power Supply
Case: COUGAR CONQUER
Cooling: Custom Loop by Bitspower
Custom Cables: Mainframe
Enjoy Your Ride? Comment below if you like this mod and explore more amazing PC Mods on AORUS Blog!