The PlayStation 5 (PS5) launched by Sony last year was a hit in the market, and by far there's still stock shortages everywhere. The key reason for its hot sale is the premium gameplay being delivered: you can play your favorite game titles rendered with 4K resolution at a whopping 120Hz refresh rate simultaneously. But, here comes the question—can your display actually support the 4K/120Hz gameplay with the PS5?
It Must be 4K/120Hz Capable

To fully support the premium gameplay offered by the PS5, your display must be rearmed with the 4K resolution with a 120Hz (or above) refresh rate.
If you prefer the typical TV for your PS5, there are several models that could support a 4K/120Hz right now, however you need to pay a premium price for it. If it's a PC monitor you'll attach with the PS5, you may consider a gaming monitor because of the higher refresh rate always being the key selling point.
However, don't just put the trigger if you see it marked 4K/120Hz; there's another one extremely important specification you need to watch out for—the HDMI version.
Can't do without HDMI 2.1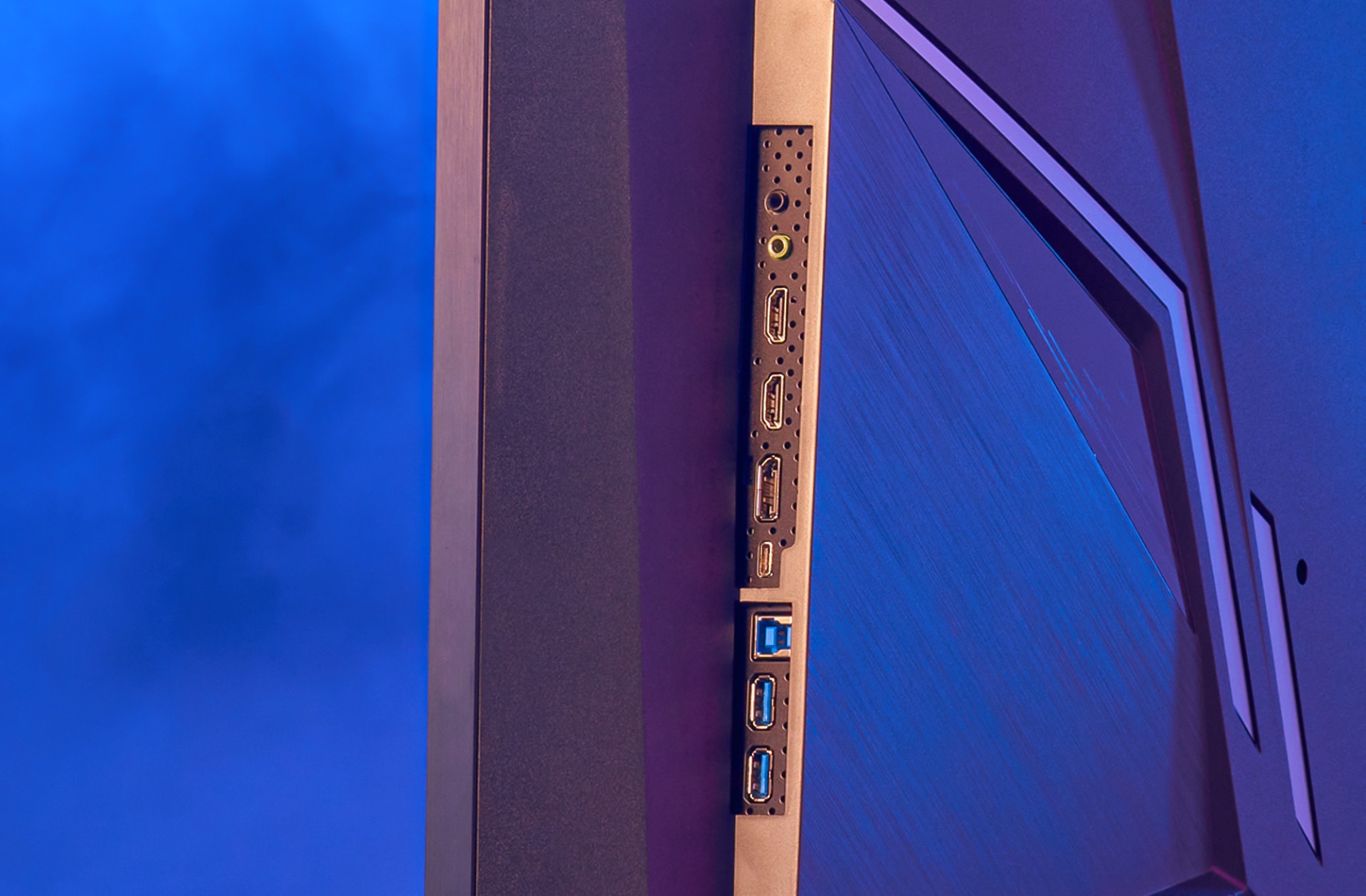 HDMI is the common video and audio transmission protocol which the PS5 also adopts as the main port for outputting 4K/120Hz gameplay.
However, the PS5 has the latest HDMI 2.1 version, which means your display must also be HDMI 2.1 capable to fully support the PS5. You will find that there are some models in the market being highlighted as 4K/120Hz capable, nevertheless, if you look deeper into its specs, you will find them to be only HDMI 2.0 capable.
In other words, even if it supports 4K/120Hz, there's no way you will have 4K/120Hz gameplay via the HDMI 2.0, and at best will have 4K/60Hz. Moreover, you'll lose out on exclusive features of the HDMI 2.1 like the variable refresh rate (VRR) or auto low latency mode (ALLM).
4K/120Hz + HDMI 2.1 = All Good?
Well, not really. Even though your display is 4K/120Hz compatible and HDMI 2.1 equipped, it has been proved that only a TV from Sony can fully support the 4K/120Hz gameplay on the PS5.

But, there's good news. Recently (04/2021), Sony updated the firmware of the PS5 and now all non-Sony displays and TVs are fully compatible with the PS5, but only if it's 4K/120Hz ready and HDMI 2.1 equipped.

AORUS 4K Lineup Fully Support PS5

AORUS—the premium gaming brand from GIGABYTE—recently launched three top-end 4K/120Hz+ gaming monitors: The 32-inch FI32U, 43-inch FV43U and 48-inch FO48U. All of these three monitors are not just 4K/120Hz capable but HDMI 2.1 enabled, which has been internally tested and proved fully capable of supporting the PS5.
FI32U and FV43 are the world's first available 4K HDMI 2.1 monitors, and FO48U is the world's first 48-inch gaming monitor. All of them are not just fully compatible with next-gen consoles but also with premium graphics cards like the RTX 3090 or RX 6900 XT, for unleashing the true graphic power of these powerful cards. Besides, you will find some top-notch specs for each of these three monitors.
The FI32U is armed with the Super Speed IPS, delivering super wide viewing angles and TN-level response times. The FV43U features the widest color gamut among its competitors: 97% of DCI-P3 and 99% of AdobeRGB. As for the FO48U, it has a 48-inch OLED panel which promises 1ms of response time and a whopping 1,000,000:1 contrast ratio.
So, if you're looking for a display which can fully support the PS5 for the perfect gaming experience, or your premium gaming PC, the 4K monitor lineup from AORUS is definitely the best and only range to choose from!
Learn More :
- Gaming monitor buying guide - The 10 most important things to consider when buying a monitor (Part 1/2)
- Gaming monitor buying guide – The 10 most important things to consider when buying a monitor (Part 2/2)