The launch of AMD's B450 chipset now completes the full range of compatible motherboards for the 2nd Gen Ryzen lineup. Like a true comeback story, AMD Ryzen chips paired with AORUS motherboards showcase a combination capable of tackling the most demanding tasks from today's applications. Finding the right board between budget and high-performance is easy with AORUS and AMD. Follow this guide to choose the right Ryzen motherboard for you.
B450 AORUS PRO WIFI Buy Now at AMAZON NEWEGG
The B450 chipset marks the latest launch in the motherboard lineup for 2nd gen Ryzen rounding out the mid-range price bracket. If you are looking for a great cost-efficient entry into Ryzen motherboards, then the B450 AORUS PRO WIFI covers all the essentials to get started. Sporting a modern design with 2 M.2 slots (incl. thermal guards) and onboard Intel WIFI, the B450 AORUS PRO WIFI does extremely well as an introductory motherboard for starters at a competitive price. It doesn't skimp out on the basics featuring stable Intel LAN, dual ALC1220 audio codecs, and an integrated I/O shield.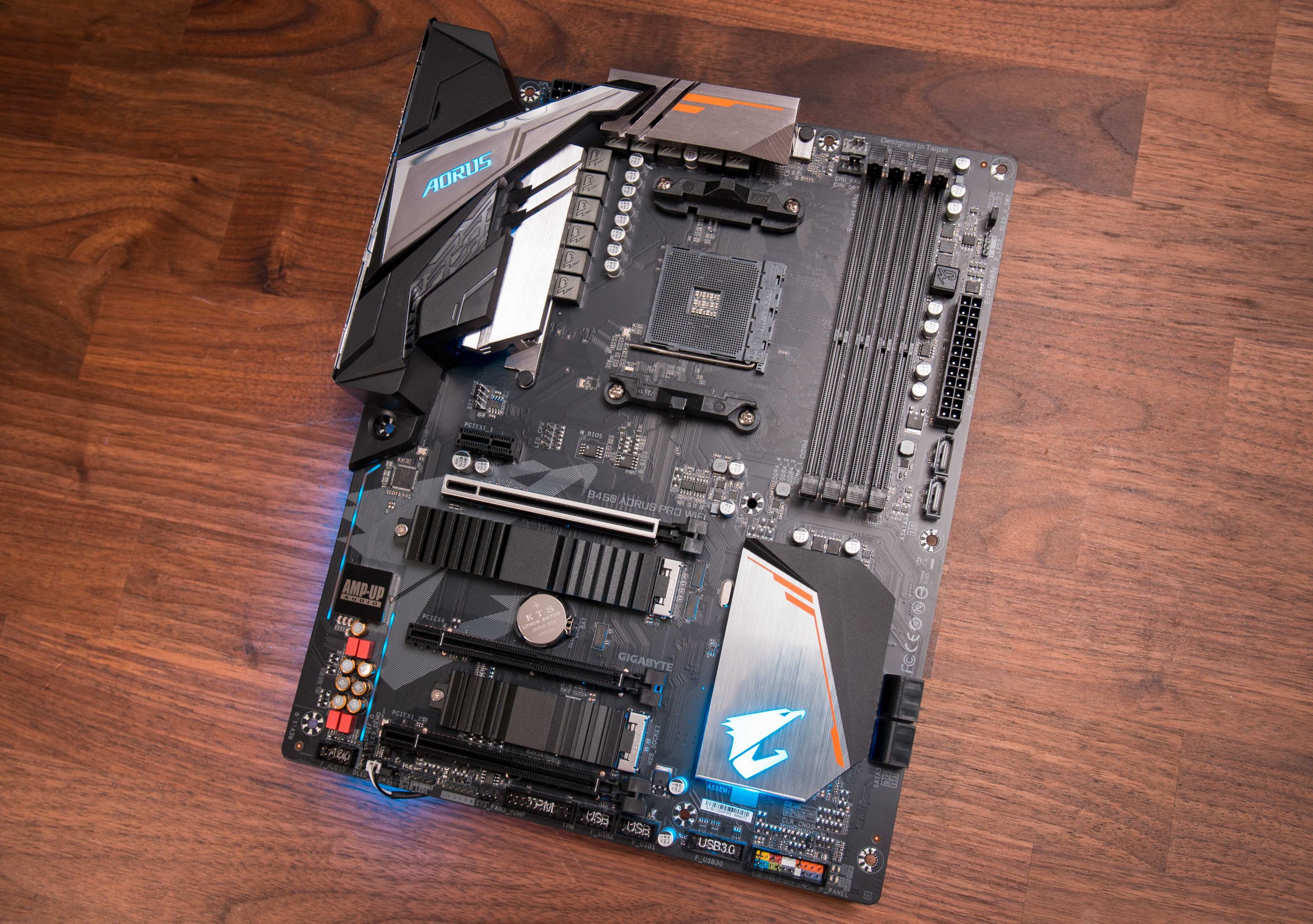 The B450 AORUS PRO WIFI is best paired with a Ryzen 5 2600X giving you the ability to play most modern gaming titles with room to spare. The six physical cores are also very capable of multiprocessing applications like rendering, encoding, and compressions just to name a few which makes this combination a great all-purpose computer system. If you are looking for increased power and overclocking headroom to drive even better performance, then AORUS has the best option on the market.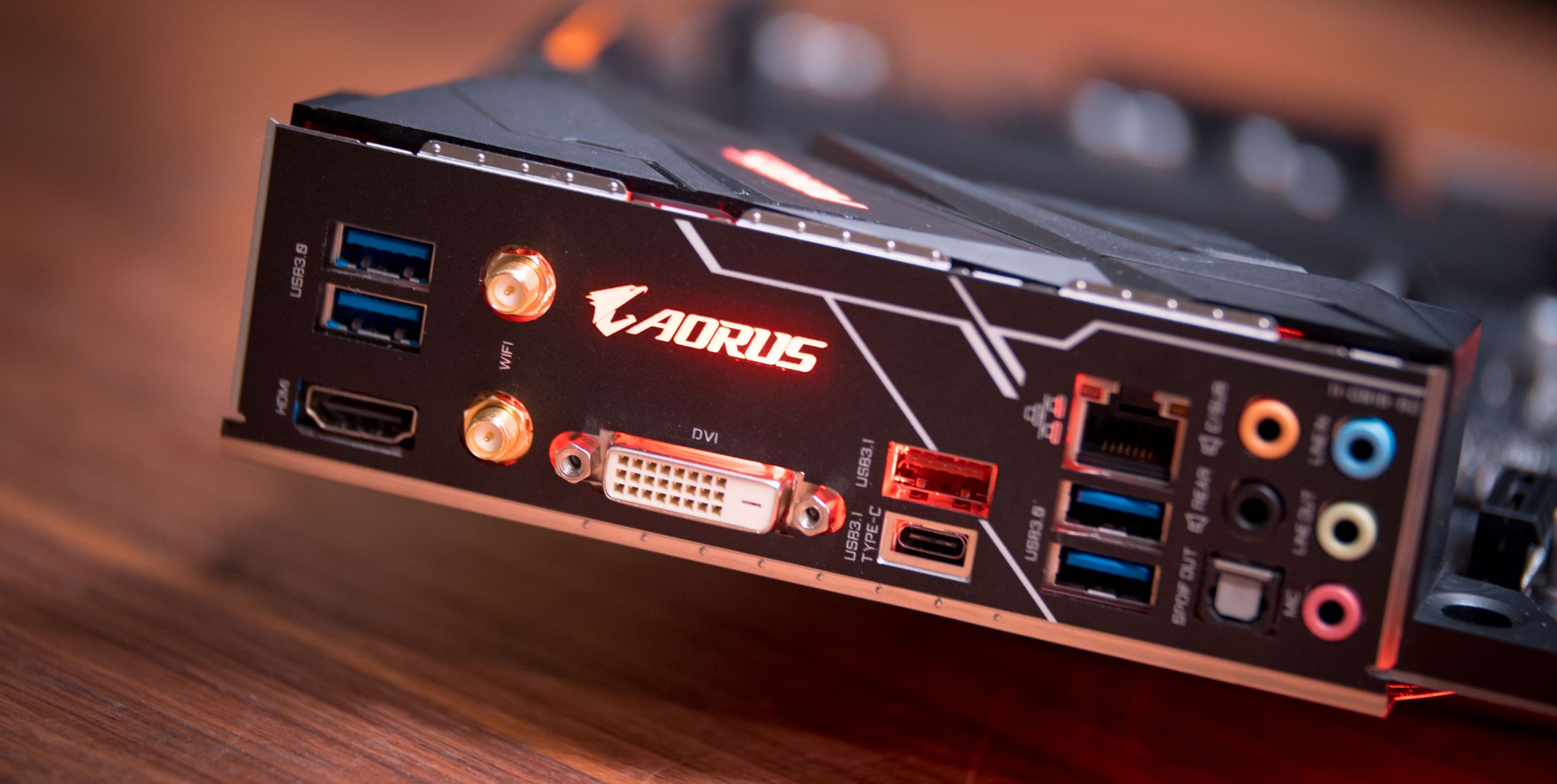 X470 AORUS Gaming 7 WIFI Buy Now at AMAZON NEWEGG
With no hold barred, the X470 AORUS Gaming 7 WIFI is the best performing motherboard for Ryzen CPUs with all the bells and whistles included. Built with high-end gaming in its DNA, this motherboard is the perfect platform for the Ryzen 2700X which is the strongest desktop CPU from AMD. To sustain output from the CPU, AORUS installed a robust power stage design together with a fin stacked heatsink and heat pipes to soak up excess temperatures. This allows for the best in class overclocking ability on Ryzen chips that is sure to satisfy power users and gamers alike. The additional 2 core upgrade to the 2700X is also welcome making the X470 AORUS Gaming 7 WIFI the ultimate choice.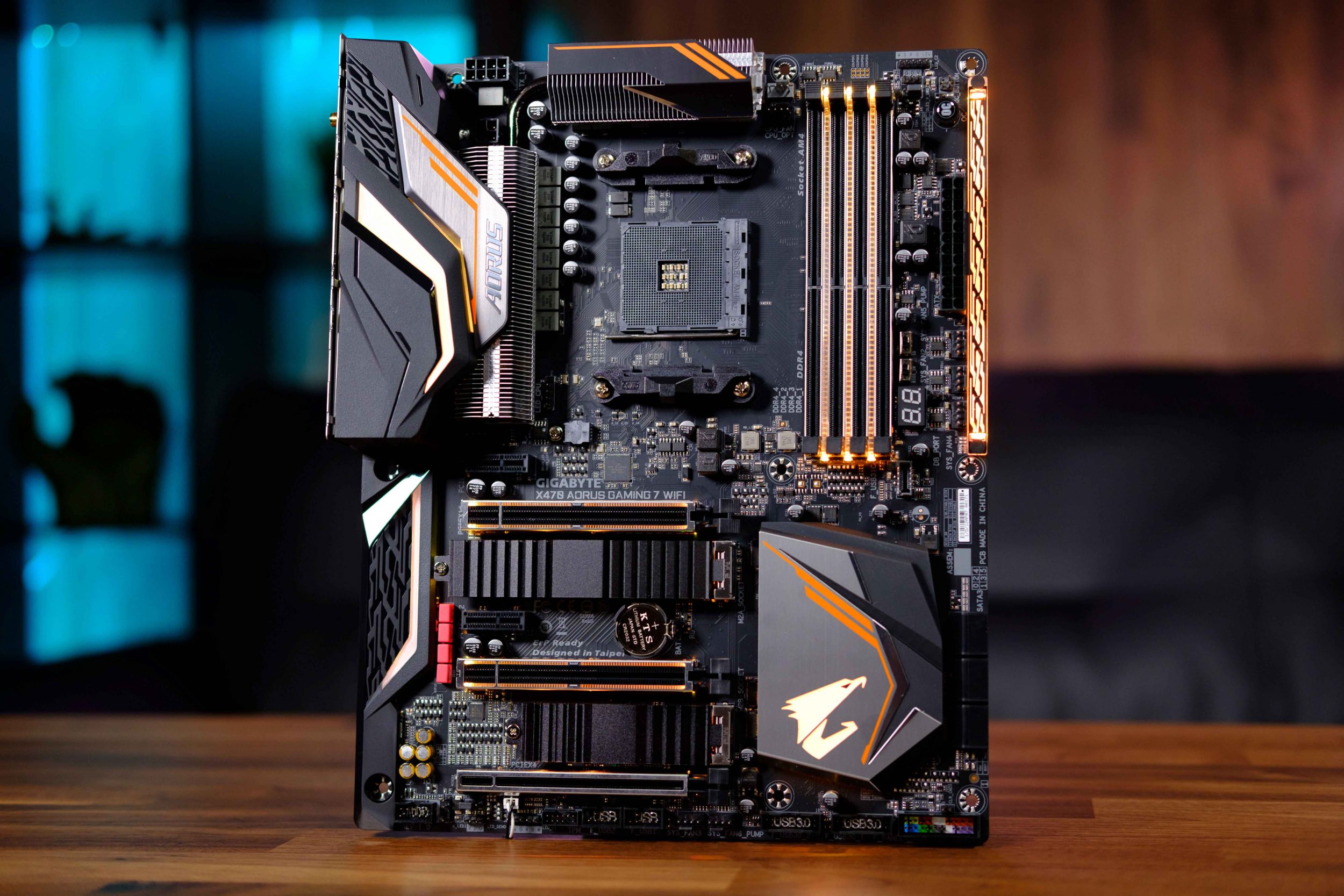 In addition to the strong platform, AORUS also includes an audiophile grade ESS SABRE audio DAC for an impressive dynamic range up to 121dB. Although having WIFI like the B450, the X470 flagship motherboard takes this up a notch with support for Wave2 making it twice as fast with compatible hardware. The overall design of the X470 is clean and sharp with addressable LEDs all controlled by RGB Fusion software. If you need the best motherboard for enthusiasts, then the X470 AORUS Gaming 7 WIFI doesn't miss a beat.